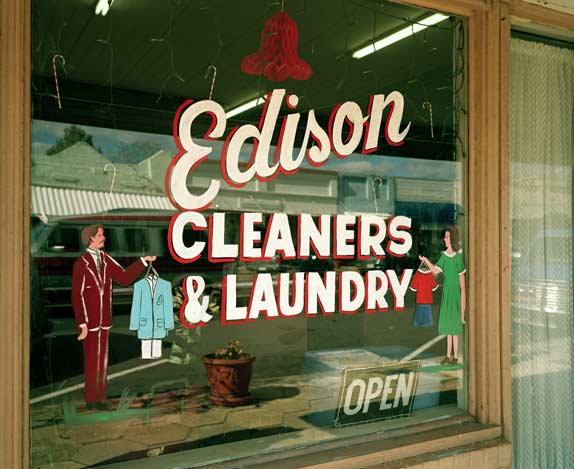 Catherine Opie, Untitled #16, 1999, Chromogenic print, 16 x 20 in., Ed. of 5, All images courtesy the artist and Regen Projects, Los Angeles.
The Weatherspoon Art Museum at the University of North Carolina at Greensboro presents the exhibition, Catherine Opie: 1999 and In & Around Home. Since the prominent debut of her classically composed images capturing Los Angeles' gay subculture in 1994, Catherine Opie has explored the rich terrain of cultural portraiture and the documentary tradition in America. The Weatherspoon is proud to present two of Opie's photographic series in this exhibition: 1999 (1999), photographs the artist shot on a road trip across the U.S. at the millennium, and In and Around Home (2004-5), an intimate portrait of the artist's domestic life.
Following photographers such as Walker Evans, Dorothea Lange, Lee Friedlander, and Diane Arbus, Opie's 1999 captures iconic Americana and portrays the expansive American landscape. Opie's take on this photo-documentary genre consists of vibrant photographs that present a conceptual portrait of our ethos in all its diversity and complexity.
In and Around Home is a new series of intimate and politically charged photographs. The artist states, "[the series] has its own sense of Americana…but relies on TV, my family (a queer family), and the events that take place in my neighborhood to represent a microcosm of America." In and Around Home provides a window into the tender, domestic world the artist has built for herself, alongside the public, political world that frames it. link

Categories
Tags