Tag:
Sarabande Foundation
This June, Sarabande Foundation will host What Now? – a series of talks and workstations to help recent and soon-to-be… Read More
Sarabande Foundation have announced an in-conversation with Ai-Da, the world's first ultra-realistic robot artist and Tim Marlow, the Artistic Director of the Royal Academy for Sarabande's last talk of the year in their acclaimed Inspiration Series.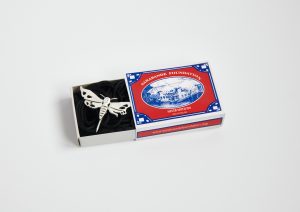 Jeweller Benjamin Hawkins has designed an exquisite silver moth pin brooch of exceptional artistry and haunting beauty to raise funds for the charity established from the estate of the late Lee Alexander McQueen.