Tag:
Lina Iris Viktor
Lina Iris Viktor is a Liberian-British multidisciplinary artist who lives and works between Italy and the UK.
Interweaving disparate materials, methods and visual lexicons associated with contemporary and ancient art forms, Viktor authors an idiosyncratic mythology that divines future imaginaries. Her synthesis of painting, sculpture, performance, photography and water gilding with 24-carat gold produces a charged materiality that at once addresses philosophical ideas of the finite and the infinite, the microcosm and macrocosm, evanescence and eternity, whilst provoking sociopolitical and historical preconceptions of 'blackness' and its universal implications.
Viktor received her BA in film at Sarah Lawrence College and studied photography as continuing education at The School of Visual Arts, in New York. Her work has been the subject of exhibitions at the Fotografiska Museum of Photography, Stockholm & Tallinn (2020); Autograph, London (2019); and New Orleans Museum of Art (2018), among others. She has been included in group exhibitions at institutions including the Hayward Gallery, London (2022); North Carolina Museum of Art, Raleigh (2020); Somerset House, London (2019); Ford Foundation, New York (2019); Crocker Art Museum, Sacramento (2018); Kentucky Museum of Art and Craft, Louisville (2016); Spelman Museum of Fine Art, Atlanta (2016); and Cooper Gallery, Harvard University, Cambridge (2016). Her work resides in collections such as the National Museum of African Art, Washington, DC; Hessel Museum of Art, Annandale-on-Hudson; North Carolina Museum of Art, Raleigh; Spelman College Museum of Fine Art, Atlanta; and Crocker Museum of Fine Art, Sacramento.
Pilar Corrias has announced the representation of Lina Iris Viktor.
In the Black Fantastic is a magical, fantastical exhibition featuring 11 contemporary artists from the African diaspora; Nick Cave, Sedrick Chisom,… Read More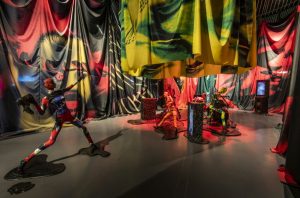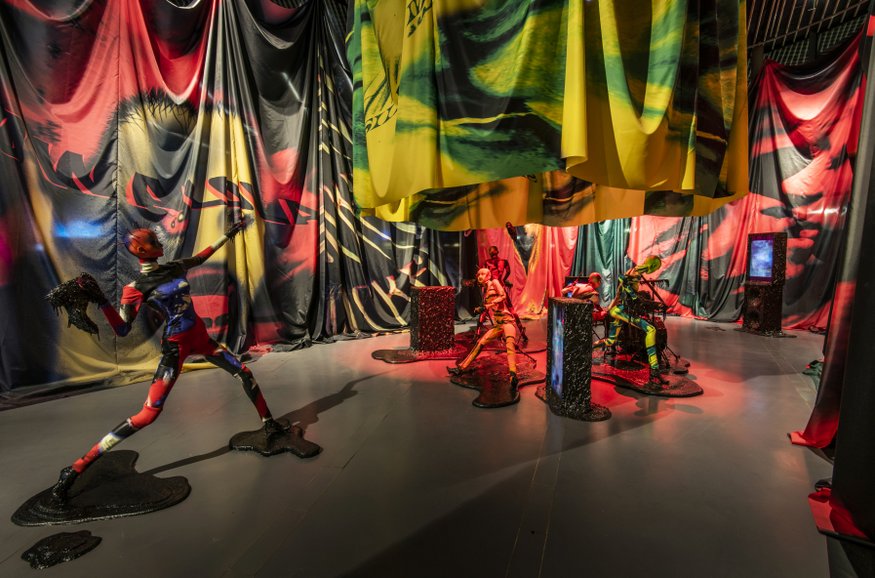 The Top 5 Art Exhibitions to see in London this week include Punk rock, a viral cat, Gormley, libraries and blackness.