Rebuilding Beirut with Pride recently announced their online art auction fundraiser, hosted by The Auction Collective. The timed auction runs… Read More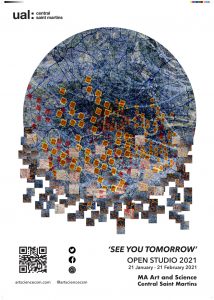 SEE YOU TOMORROW presents a virtual open studio of MA Art and Science at Central Saint Martins.
This year students are mostly working from their home-studios. With tighter studio spaces they collaborate with co-habiting species, work with diverse responsive matter and make experiments in their living spaces. Giving full attention to their surroundings, each student's work develops to explore variations of possible futures.