From Carolee Schneemann's Meat Joy (1964) and Cindy Sherman's Untitled #175 (1987) to Sarah Lucas' Self-Portrait with Fried Eggs (1996),… Read More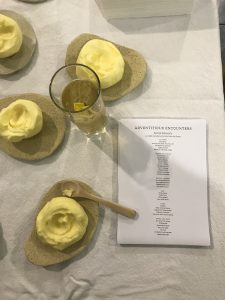 Inês Neto Dos Santos is a Portuguese artist who recently graduated from the Royal College of Arts in London. She has always demonstrated a keen interest in the relation between human beings and the elements surrounding their daily lives.
Carl Warner's inventive, whimsical landscapes have led to comparisons with the 16th century Italian painter Giuseppe Arcimboldo.