Royal Academy Schools graduate Daria Blum is the winner of the first Claridge's Royal Academy Schools Art Prize. 
The prize was announced at an award ceremony at Claridge's yesterday Tuesday 26th September 2023 by Honorary Royal Academician Marina Abramovic introduced by Russell Tovey. Daria Blum was selected by judges Yinka Shonibare CBE, RA and Eva Rothschild RA during the recent RA Schools Show. The Prize is £30,000, (which includes a production fund) and a solo exhibition at Claridge's ArtSpace gallery. 
The Royal Academy and Claridge's are both committed to supporting artists at a time when fees for higher education are skyrocketing and the costs of artists' studio spaces in London are now out of reach.
Daria's ambitious performance work using multi-media installation brings us face to face with everyday dramas as told by her unlikable, hypercritical and emotional performative character. Absurd, messy, serious and funny in turns, I greatly look forward to seeing Daria's work develop with the support of the Claridge's Royal Academy Schools Art Prize.

Eliza Bonham Carter, Curator and Director, Royal Academy Schools
Claridge's recently extended its arts programme significantly with the opening of Claridge's ArtSpace, a new gallery underneath the hotel designed by John Pawson, presenting an ambitious programme of rotating exhibitions.
The RA Schools have been a key part of the Royal Academy since its foundation in 1769. The RA Schools offer a full-time, three-year programme to 17 early career artists each year. There are no fees.
Graduates of the RA Schools have contributed to art and culture in the UK and internationally through art practice, education, research, curatorial practice and collaboration. Stretching back to 1769, graduates include William Blake and JMW Turner to living artists: Lynnette Yiadom-Boakye, Michael Armitage RA, Eddie Peake, Prem Sahib, Rebecca Ackroyd, Kobby Adi and Ayo Akingbade who exemplify the range of recent graduates.
Marina Abramovic Hon RA said:
I am passionate about supporting the next generation of artists, and this new prize, the Claridge's Royal Academy Schools Art Prize, is the perfect platform for this.  I find it incredible that there is an art school on Piccadilly in the heart of London, one that does not charge its students fees and hasn't done for 255 years. Institutions like this are key to keeping art alive.
About the artist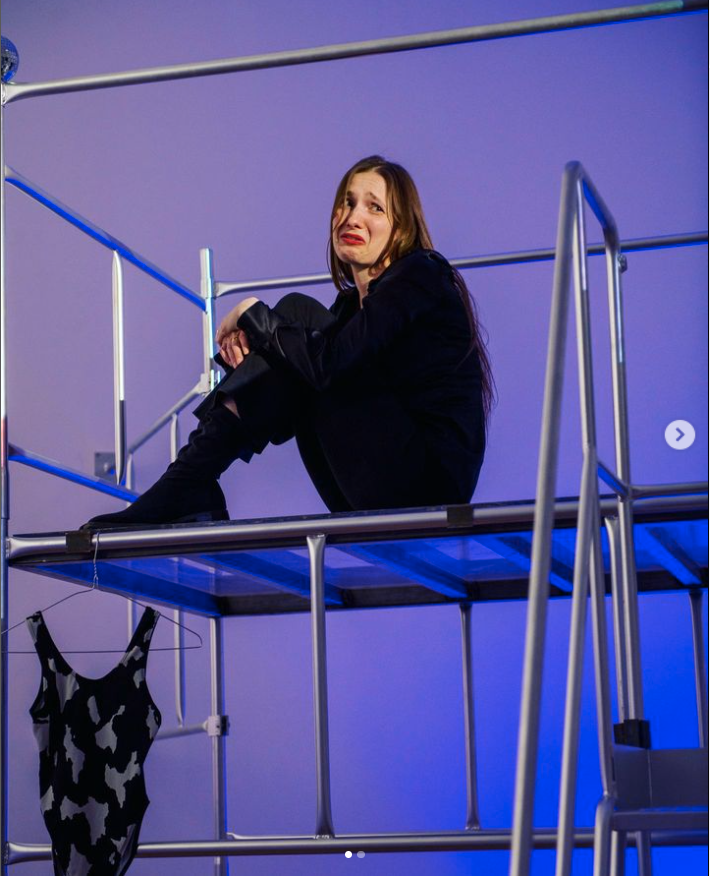 Daria Blum (b.1992, Lucerne, Switzerland) is a London-based artist who completed the Royal Academy Schools Postgraduate Programme this summer, after graduating with a BA in Fine Art from Central Saint Martins in 2017. She writes characters, music, and text, multiplying herself across video, vocal tracks, photography, and live performance.
Daria Blum has recently exhibited and performed in London at the Royal Academy of Arts (2023), V.O Curations (2022), Piccadilly Lights (2022), and the Averard Hotel (2021), as well as internationally at Roskilde Festival, Denmark (2023), MAXXI Museum, Rome (2019), Latvian National Museum of Art, Riga (2019), and Il Colorificio, Milan (2018). She was recipient of the Acme Associate Studio award in 2017, and artist in residence at Youkobo Art Space, Tokyo in 2019. @dariabl
Categories
Tags