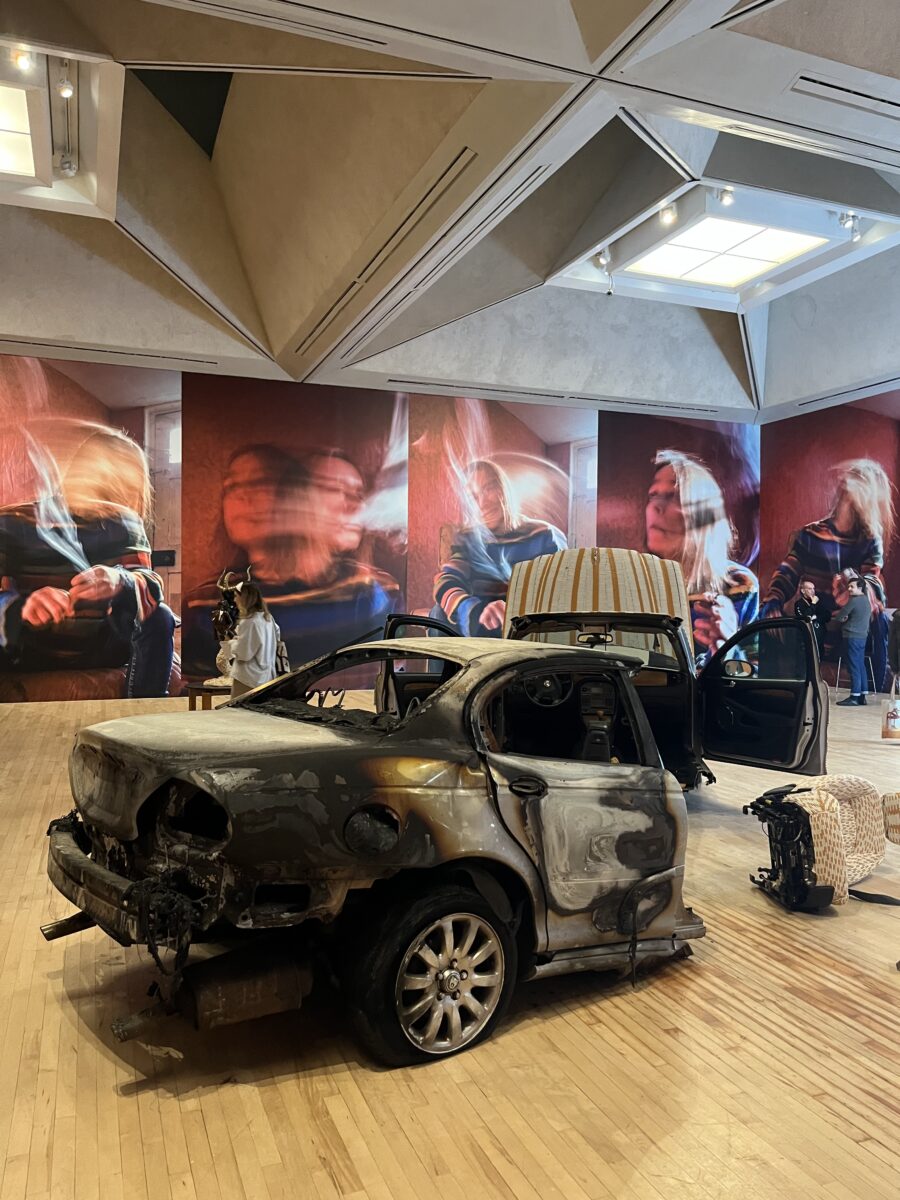 Tate Britain are staging a major survey show of Sarah Lucas titled 'Happy Gas', which revisits one of the original YBA's iconic artworks from the 90s. It feels quite shocking in 2023 to see huge prints of some misogynistic content published in the tabloids of the era before #metoo and social media, an era dominated by 'lad mags', 'It girls' and 'Ladettes'. 
Sarah Lucas was one of the first artists to poke fun at and expose the un-pc, male-dominated media landscape of the 90s, depicting herself with fried eggs placed on her top and creating sculptures of naked women using stuffed tights and other unexpected materials. The tights sculptures are updated in the Tate Britain exhibition with a new series of more sophisticated bronze versions displayed on chairs, also a dominant feature in her work. Also expect giant marrows, an enormous sandwich, a burnt-out car covered in cigarettes, black cats and art brimming with irony and subtle observation of sexist tropes and a ladette culture that seems somewhat archaic now from a 2023 viewpoint.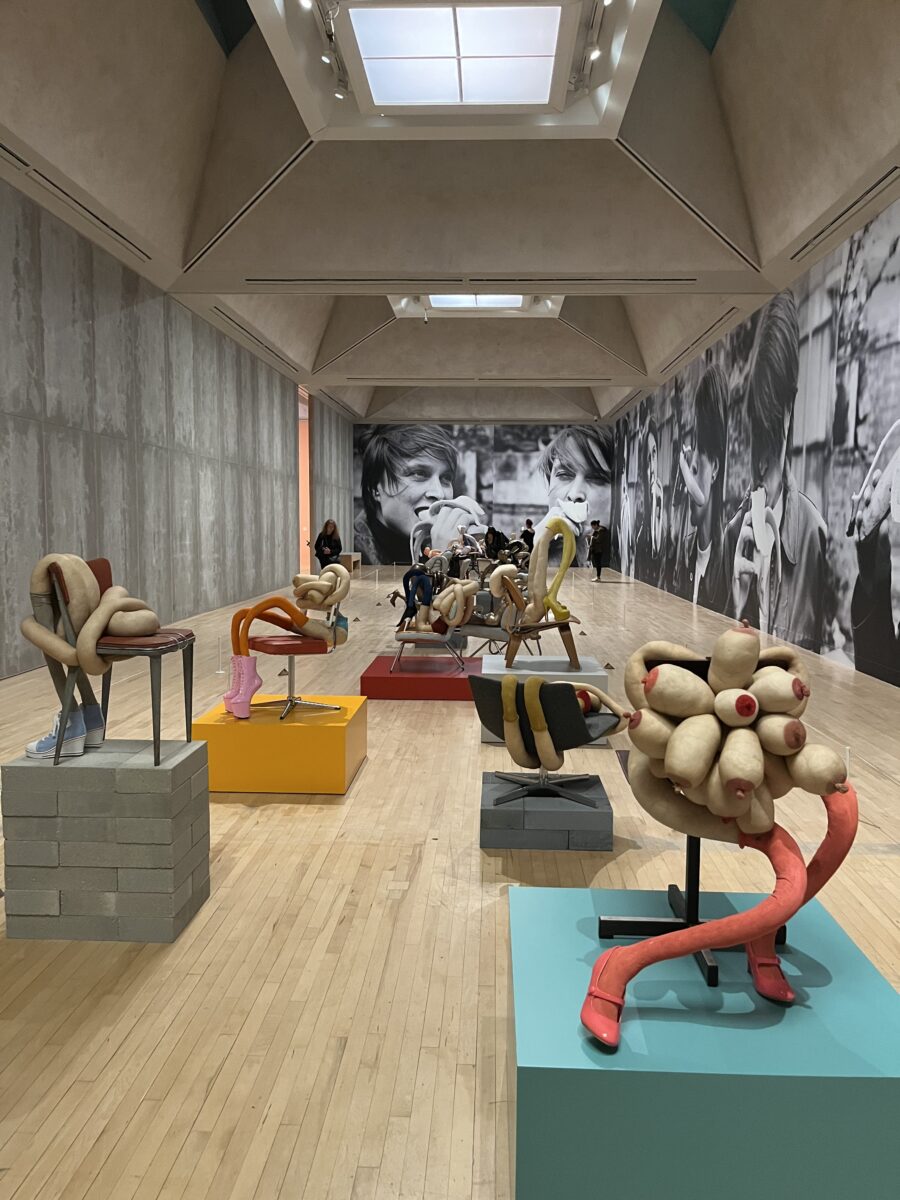 What I look for in materials is readiness. Something I can get on with in a spontaneous way and just do it myself. It might well be that I'm doing this at home at some odd hour of the day. Often the things that are there aren't generally credited with being an art material – like tights of cigarettes or an onion. The important thing for me is to be able to act on it there and then.

Sarah Lucas
One of the leading artistic figures of her generation, Sarah Lucas gained a certain notoriety for her brave and unique art, which along with her friend and contemporary Tracey Emin, explored issues of gender, sexuality, class and the dominant 90s culture of heavy drinking and socialising. The Tate exhibition features more than 75 works from a 40-year period, including photography, sculpture and installations. An alumni of Goldsmiths college where she studied between 1984-87 with Damien Hirst and other ground-breaking artists who became known as the 'Young British Artists' or 'YBAs', Lucas exhibited in Freeze, the now legendary 1988 exhibition curated by Damien Hirst which captured the attention of Charles Saatchi and laid the groundwork for the YBA phenomenon. Fast forward to 2023 and the YBA's aren't so young anymore. At the age of 60, Lucas reflects on the ground-breaking art that made her name in the 90s, exhibiting some iconic pieces in her Tate Britain survey show including self-portraits and sculptures from her early career juxtaposed with reinventions and updates of her signature sculptures and irreverent artworks which show her coming of age as an artist.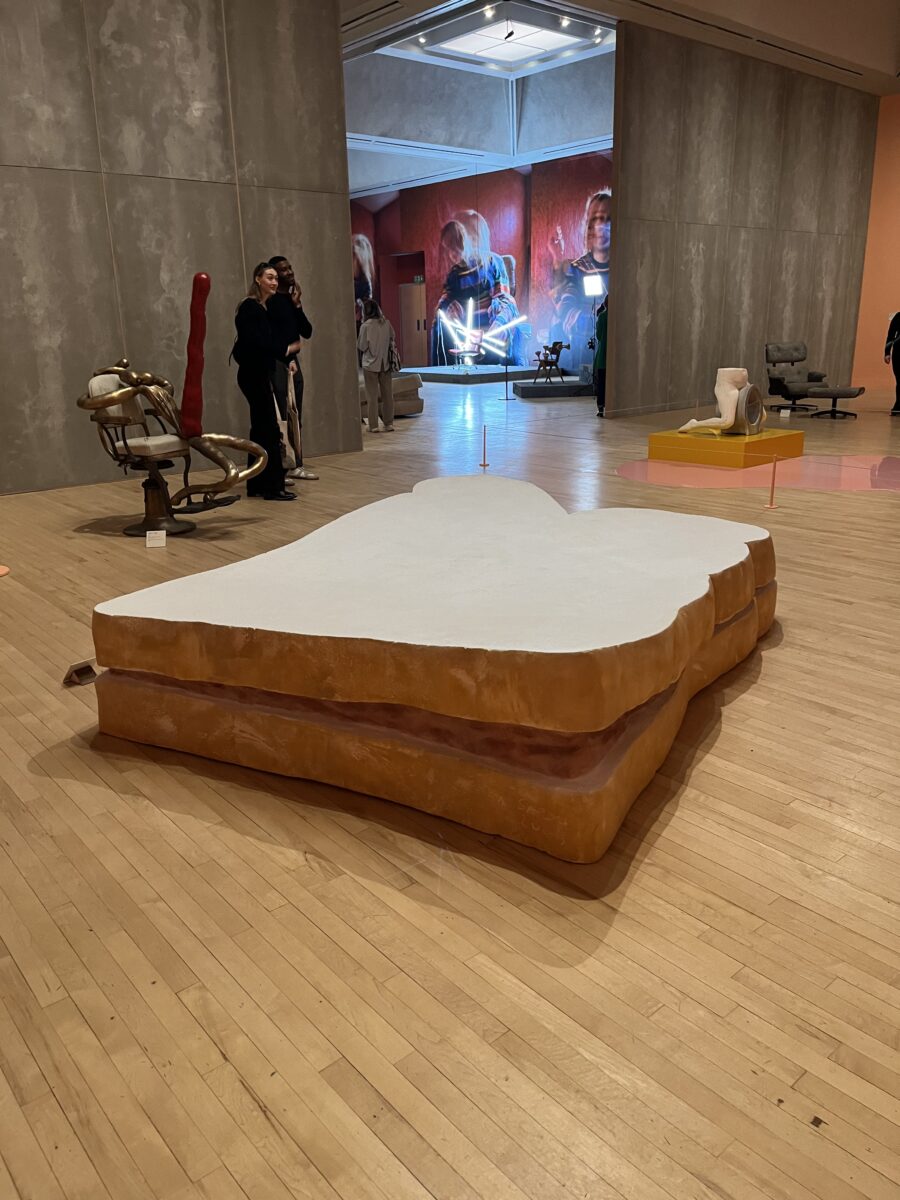 Tate Britain's exhibition kicks off with Lucas's early tabloid newspaper works including Sod You Gits 1990 and Fat, Forty and Flab-ulous 1990, and the use of chairs and seated figures features prominently in the exhibition. Examples of Lucas's signature tights sculptures are also included, such as Mumum 2012 and Bunny 1997, which was shown in the controversial Royal Academy of Arts 'Sensation' exhibition in 1997.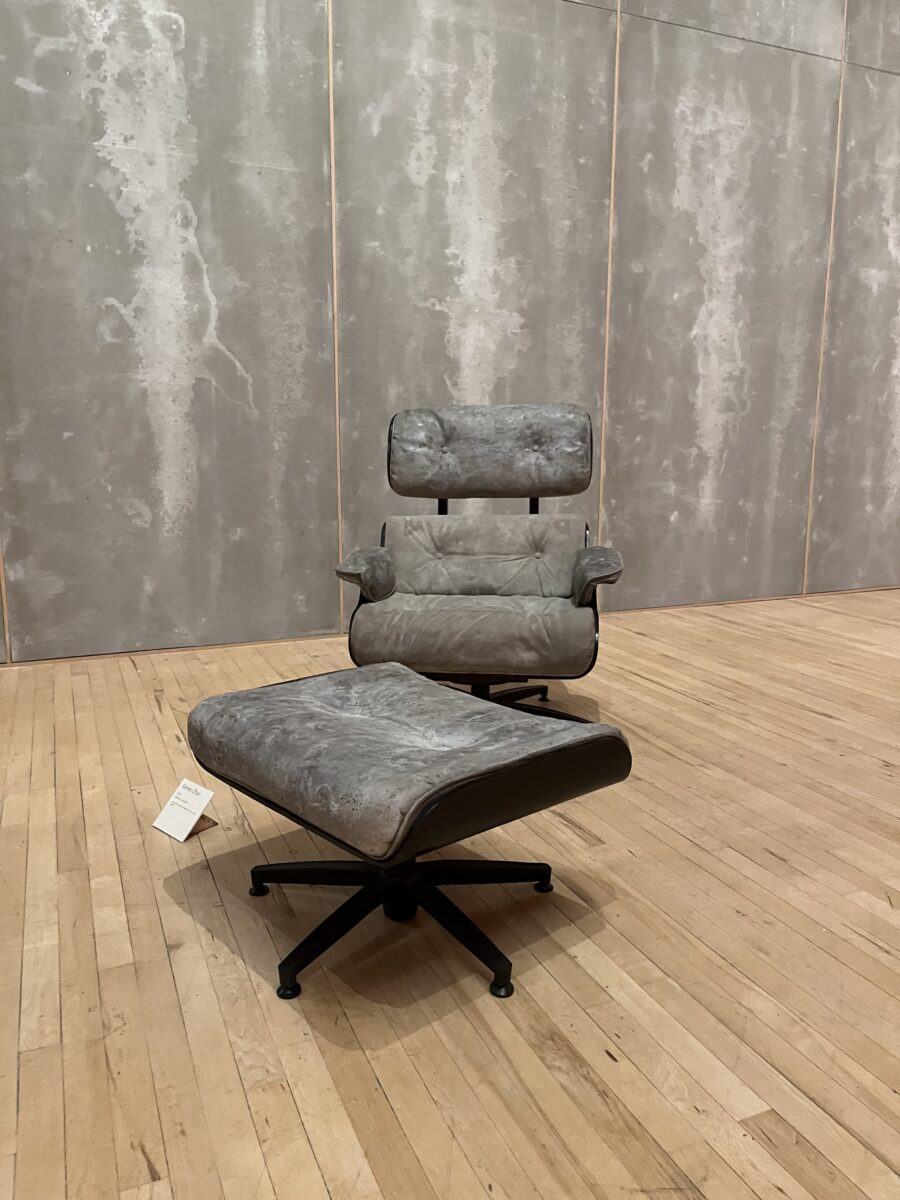 A group of nude plaster casts including Pauline, Sadie and Me (Bar Stool), which were originally exhibited at the 56th Venice Biennale in 2015 when Lucas represented Britain, are reunited at Tate Britain, and more recent work is displayed including; This Jaguar's Going to Heaven (2018), a burnt out car covered in cigarettes; Eames Chair (2015), DICK 'EAD (2018), Florian andKevin (2013), and 16 new sculptural works created between 2019 and 2023 are exhibited for the very first time. 
Sarah Lucas 'Happy Gas', 28th September 2023 to 14th January 2024, Tate Britain
Categories
Tags