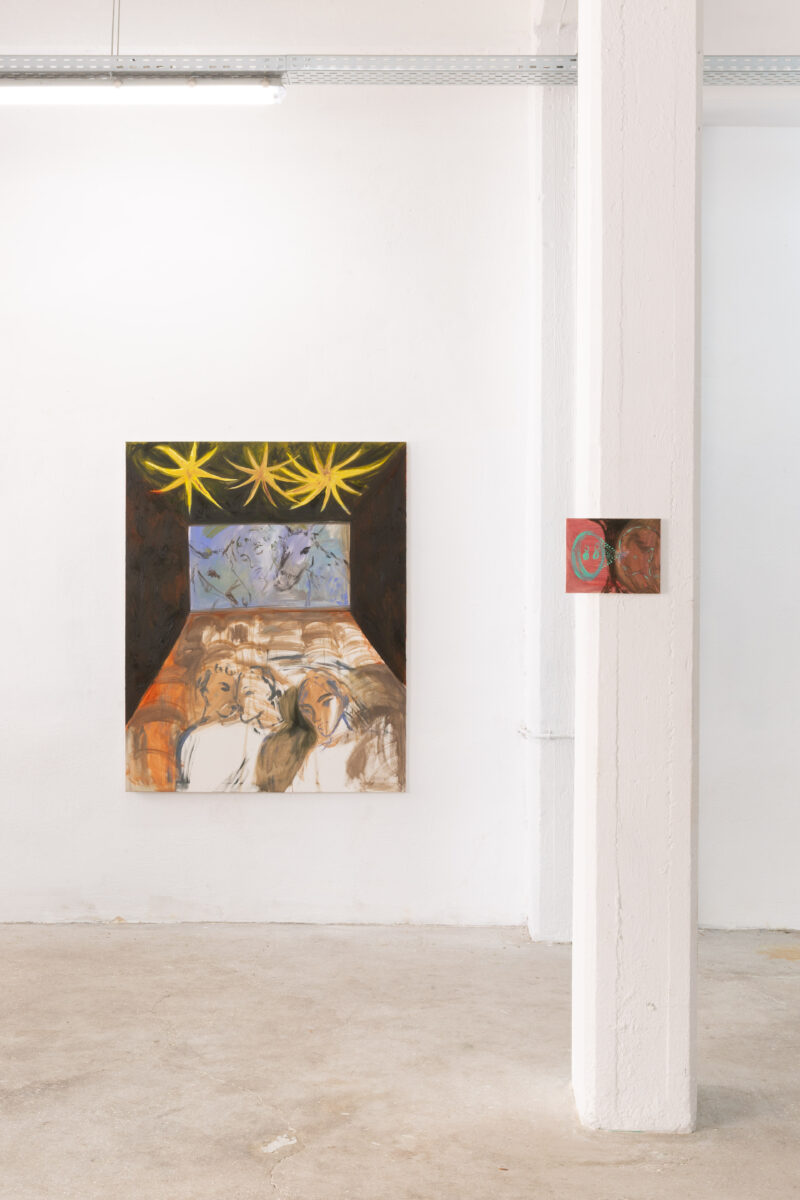 Converting an unlived memory into a memory of one's own must surely be an artist's privilege. This, in any case, is the creative path that Faye Wei Wei follows in the germination of her ideas.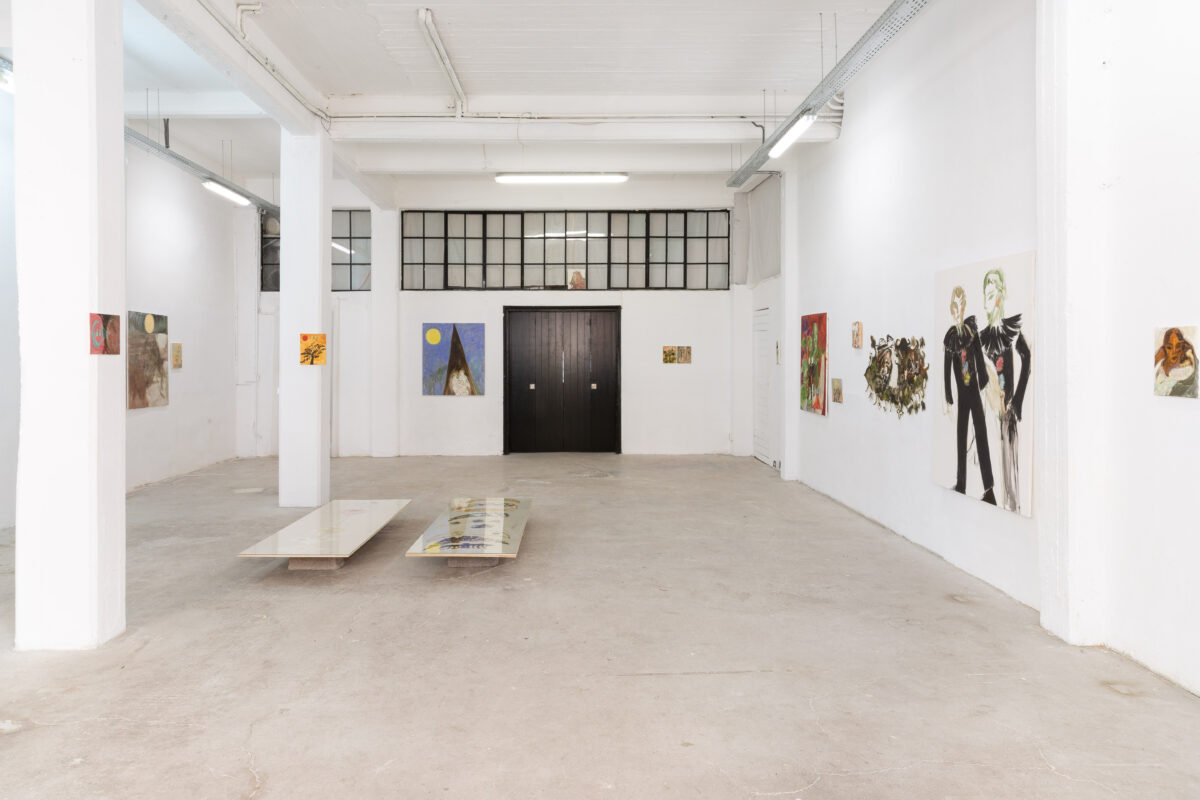 Reading the cult novel by Hubert Selby Jr "Last Exit to Brooklyn", which portrays the interconnected lives of the outcast residents of a 50's Brooklyn neighbourhood, Faye was particularly moved by a passage in which a girl recites a poem called "Bird Blowing Love". A total believer in the strength of beauty in poetry, Wei Wei manages to make this written memory a memory of her own. Engulfed by this moment of a semi-fictional past, she adapts the story to the wanderings of her imagination. The protagonist is now called Buttercup, she is the leader of the evil night girls and tragically declaims the poem, striking at the very heart of the artist.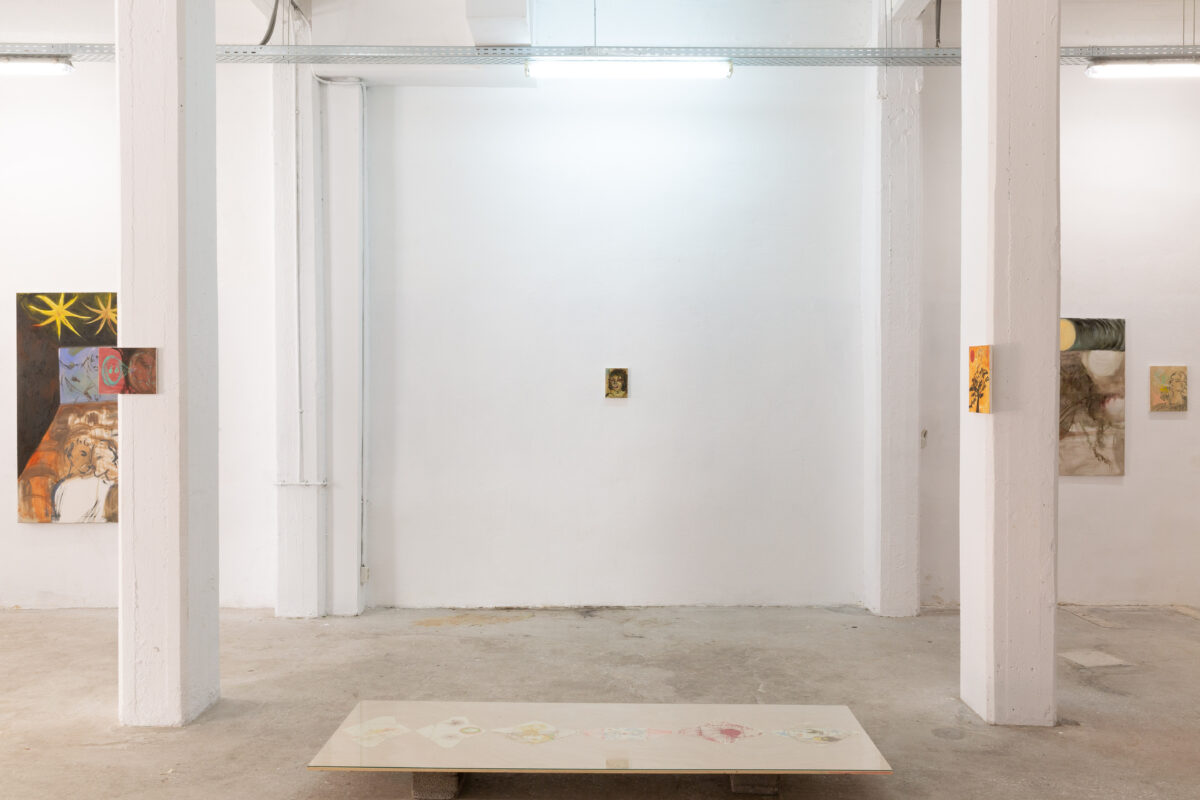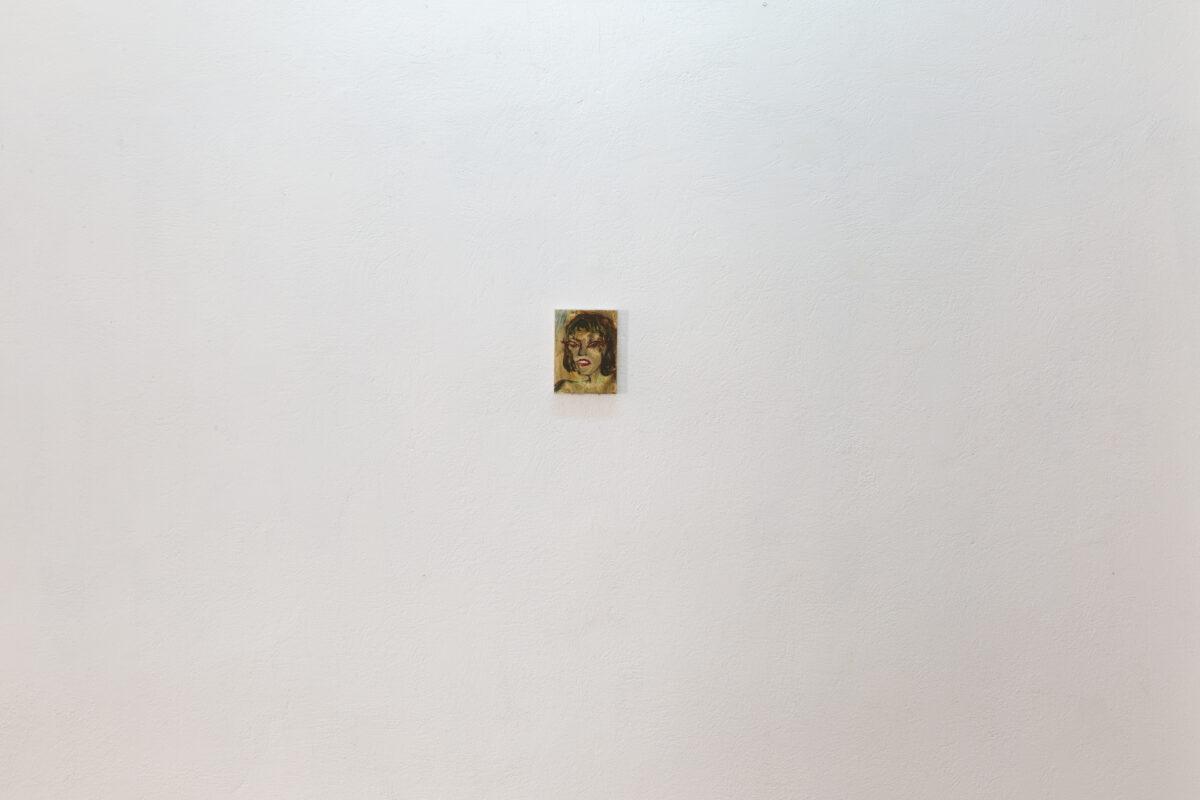 If she lets herself be carried along, it's thanks to all the tensions of this passage, to all its conflicting forces, because what she sees in it is both darkness and beauty, desperation and adoration. These oppositions transcend her, and it is from these tensions that she draws her creative strength, and from these interweavings that she builds her message.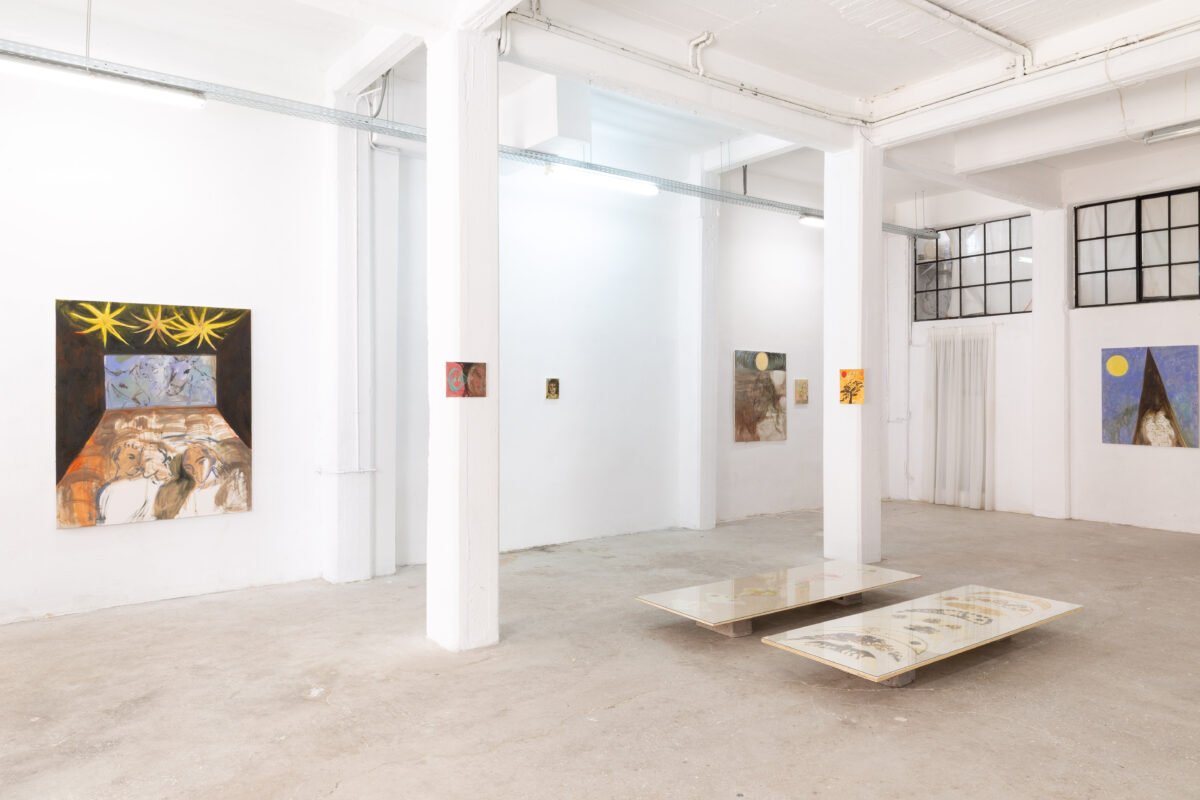 As well as appropriating fictional memories, Faye is able to create a bridge between elements of her real and fantasised pasts, between a moment in her life spent in New York and the nocturnal wanderings of these evil girls, between the philosophical and experienced duality existing between all and every lovers.
And on the canvas the delicate becomes heavy, the transient becomes anchoring. At a moment of uncertainty in her life, she gives oppositions a prominent place in her work.
Curated by @alixjanta and @romainbitton
Faye Wei Wei, "Bird Blowing Love" Alkinois
About
Faye Wei Wei (b.1994 in London, UK) graduated from the Slade School of Fine Art in London, UK (BA Hons) in 2016. Faye Wei Wei conceives of the painting process as an intimate choreography between actual and pictorial space. Often revolving around spiritual iconography and classical myth, love rituals and the theatricality of gender, her works sometimes suggest the themes of particular mythic narratives, and at other moments seem to depart into a more ambiguous, interior space of incongruity and
uncertainty.
Recent solo exhibitions include: 2022 'The Moon Balloon of New York City', Galerie Kandlhofer, Vienna, Austria 2021 'Moon', Galerie Kandlhofer, Vienna, Austria 2021 'Sun', Isetan The Space, Tokyo, Japan 'If You Sat Long Enough You Could See A Flower Bloom', Project Room, Galerie Kandlhofer, Vienna (2020); 'I've Always Been A Weeper At The Cinema', Cob Gallery, London (2019); 'Sweet Bitter, Valentine', SADE Gallery, Los Angeles (2018); 'CFCCA Presents: Faye Wei Wei', Centre For Chinese Contemporary Art,
Manchester (2018).
Recent group exhibitions: 'Topian Gardens', ltd los angeles at Gallery Vacancy part of Condo Shanghai, China (2019); 'Shifts in Time', curated by McNamara Art Projects, Over the Influence, LA, USA (2019); 'and I'll have a pepper-shaker in my cave, so laugh.' curated by Kate Eringer, ltd los angeles, LA, USA, (2019). Wei Wei was awarded a commission by the British Council Hong Kong, in collaboration with Phillips Auction House, as part of the SPARK programme (2019) and received the Cass Art painting prize for for Final Year Slade Graduates (2016).
Categories
Tags