Just announced, Eastbourne ALIVE is an ambitious cultural programme coinciding with Towner Eastbourne hosting the Turner Prize 2023.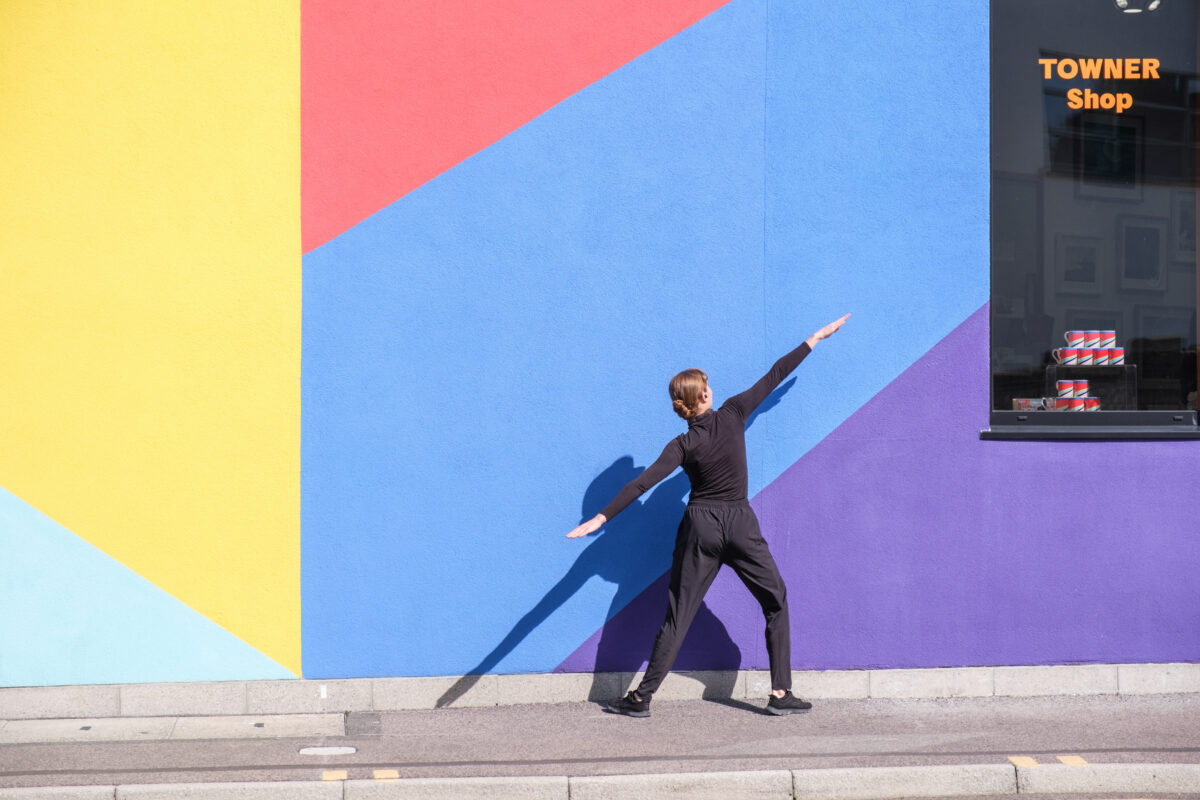 The project, funded by Arts Council England, encompasses a wide-ranging programme, including the reanimation of underused spaces through public art, dance and music events as well as school visits to Towner Eastbourne. The full Eastbourne ALIVE programme will be running throughout the Turner Prize 2023 exhibition period, from September 2023 to April 2024, launching on 28 September 2023, the same day as the Turner Prize.
We are delighted to share the news of what's planned for Eastbourne ALIVE, bringing even more art to our town this Autumn. The town will be animated by some fantastic art works, and a range of engaging events that will truly animate the town during Turner Prize 2023. We are also excited to welcome all our Year 9 students in Eastbourne to experience the Turner Prize and to support art teachers to bring young people to see one of the most globally significant art exhibitions in the cultural calendar.

Joe Hill, Director of Towner Eastbourne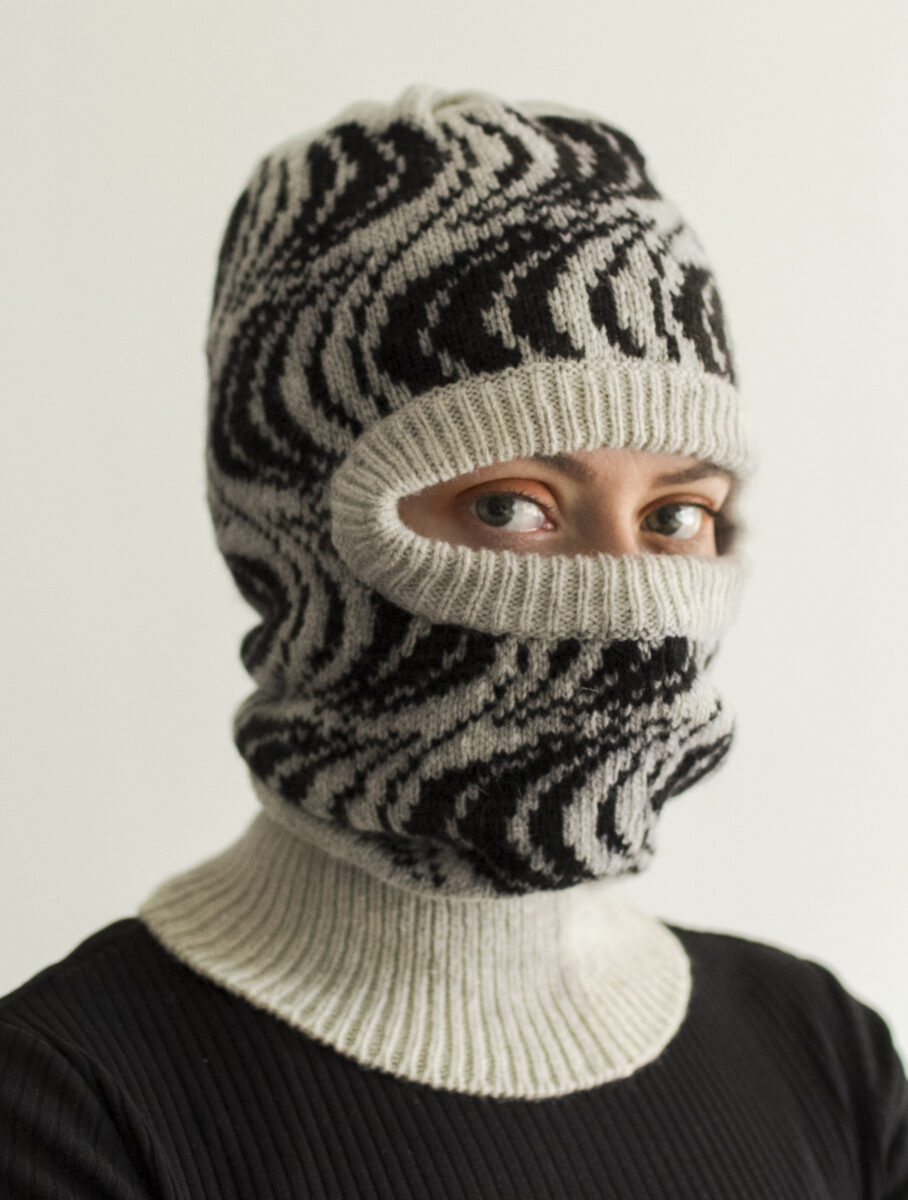 To accompany the Turner Prize exhibition, a series of major public artworks and interventions will be installed across Eastbourne by artists: Nadina Ali, Flo Brooks, Helen Cammock, Nathan Coley,  Martyn Cross, Eve De Haan, Tarek Lakhrissi, Adam Moore,  Madeleine Pledge, Michael Rakowitz, Rottingdean Bazaar and Liz Wilson. 
The artworks will all be set in public locations across the town – to be revealed fully soon but to include the seafront, outside Towner Eastbourne, on Eastbourne Pier and in community spaces and cafes  – and explore the notion of a modern-day monument. Drawing on the resort's original design from the mid-nineteenth century – laid out in long tree-lined boulevards marked by grand monuments and statues – these temporary public art installations will investigate what cultural markers might look like today and what events, objects or people they would memorialise.  
It's been a pleasure to work with such a fantastic group of cultural partners from across Eastbourne to bring this exciting selection of artists and their work to the town.  Eastbourne ALIVE is a celebration of the Turner Prize being hosted in Eastbourne, and represents a huge opportunity for Eastbourne. Through a wide range of projects and interventions we hope to create a lasting legacy for the town, with the arts and culture embedded in its vision for the future.

Sarah Dance, Project Director of Eastbourne ALIVE
The works across the town include: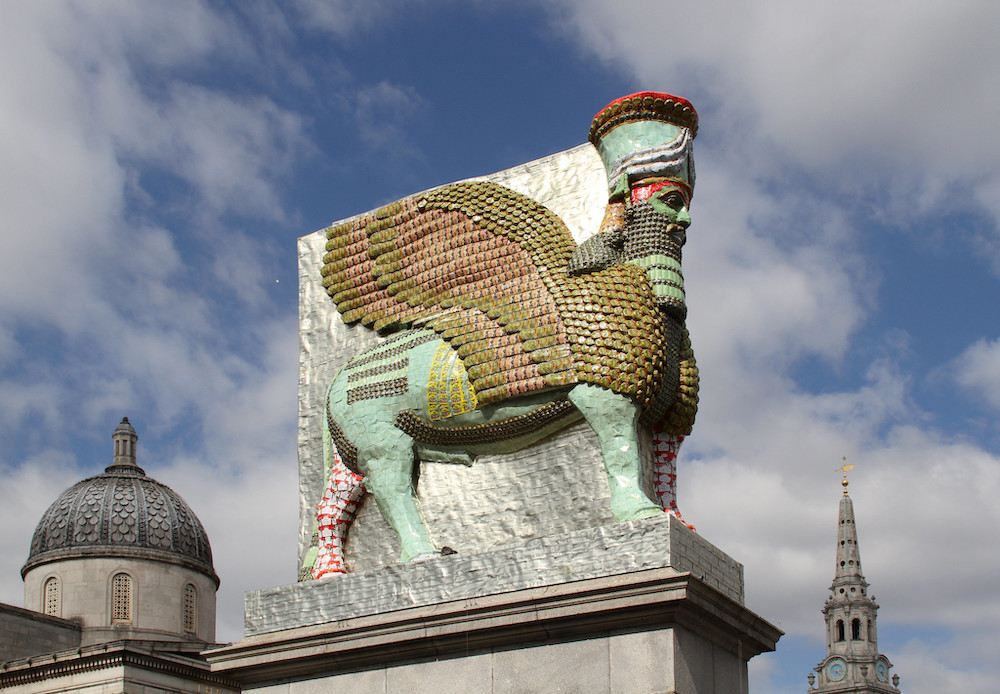 Michael Rakowitz' winged bull titled, 'The invisible enemy should not exist (Lamassu of Nineveh)', will be placed in Eastbourne after it stood guard on Trafalgar Square's Fourth Plinth, to where it was originally commissioned by the courtesy of the Mayor of London. The original Lamassu stood at the entrance to Nergal Gate of Nineveh from ca. 700 B.C. until February 2015 when ISIS destroyed it along with artifacts in the nearby Mosul Museum. Michael Rakowitz reconstructed the Lamassu for the Fourth Plinth in Trafalgar Square, London, using empty metal Iraqi date syrup cans to clad an underlying steel armature. The salvage of date syrup cans makes present the human, economic and ecological disasters caused by the Iraqi Wars and their aftermath. Iraqi dates were once considered the best in the world and constituted the country's second largest export after oil. In the late 1970s, the Iraqi date industry listed over 30 million date palms in the country. By the end of the 2003 Iraq War, only three million remained.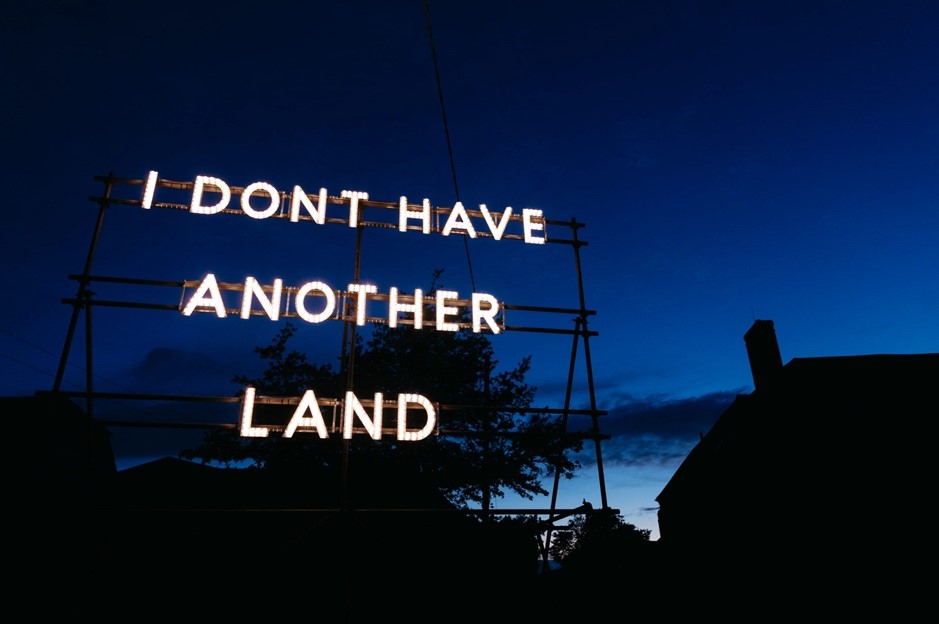 'I Don't Have Another Land' by the internationally renowned and Turner Prize-shortlisted artist Nathan Coley, invites the town to explore the contemporary text sculpture, which was inspired by graffiti found on a wall in Jerusalem in the early 2000s. The phrases used in Coley's artwork, from overheard conversations, song lyrics, news reports and books, take on new meaning in each place they're exhibited. The work is part of the Towner Collection.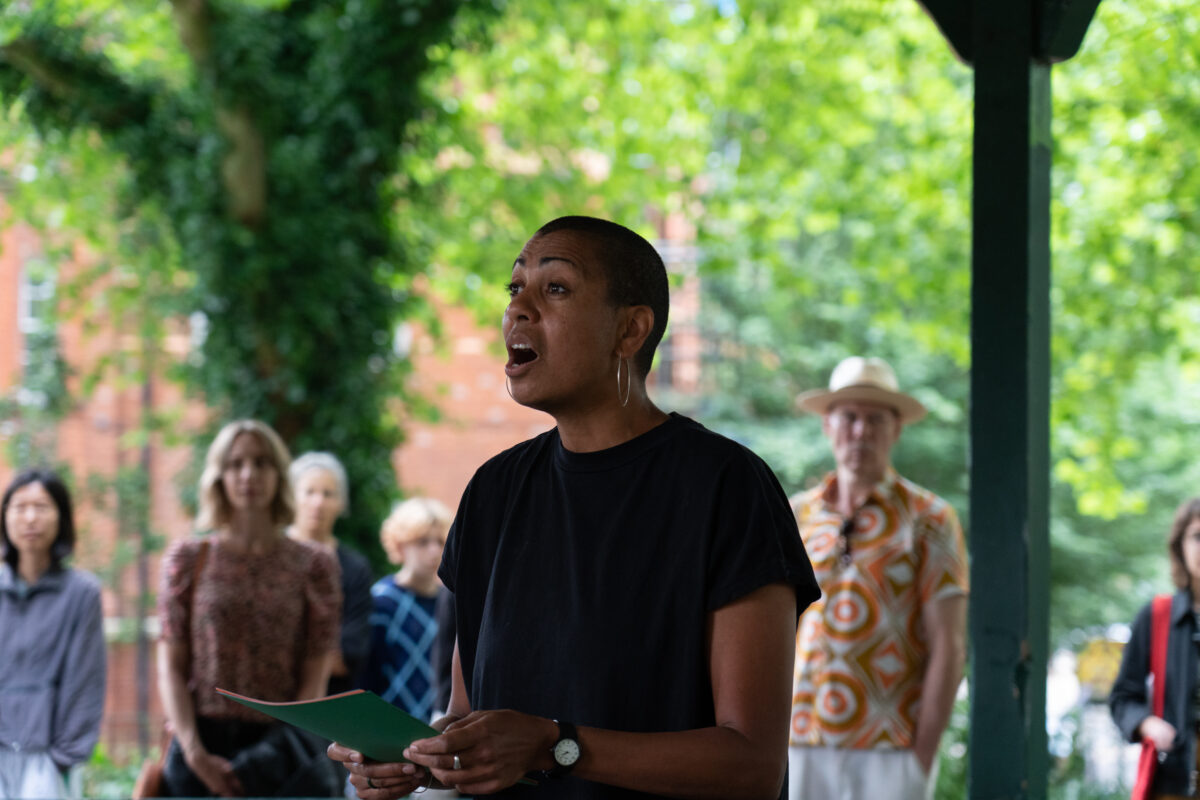 Turner Prize winner Helen Cammock, has been commissioned by Eastbourne ALIVE to produce a new body of work titled 'Garden', which will be displayed on the exterior walls of Eastbourne Winter Gardens. In her work, Cammock examines mainstream historical and contemporary narratives about Blackness, womanhood, oppression and resistance, wealth and power, poverty and vulnerability through film, photography, print, text, song, and performance.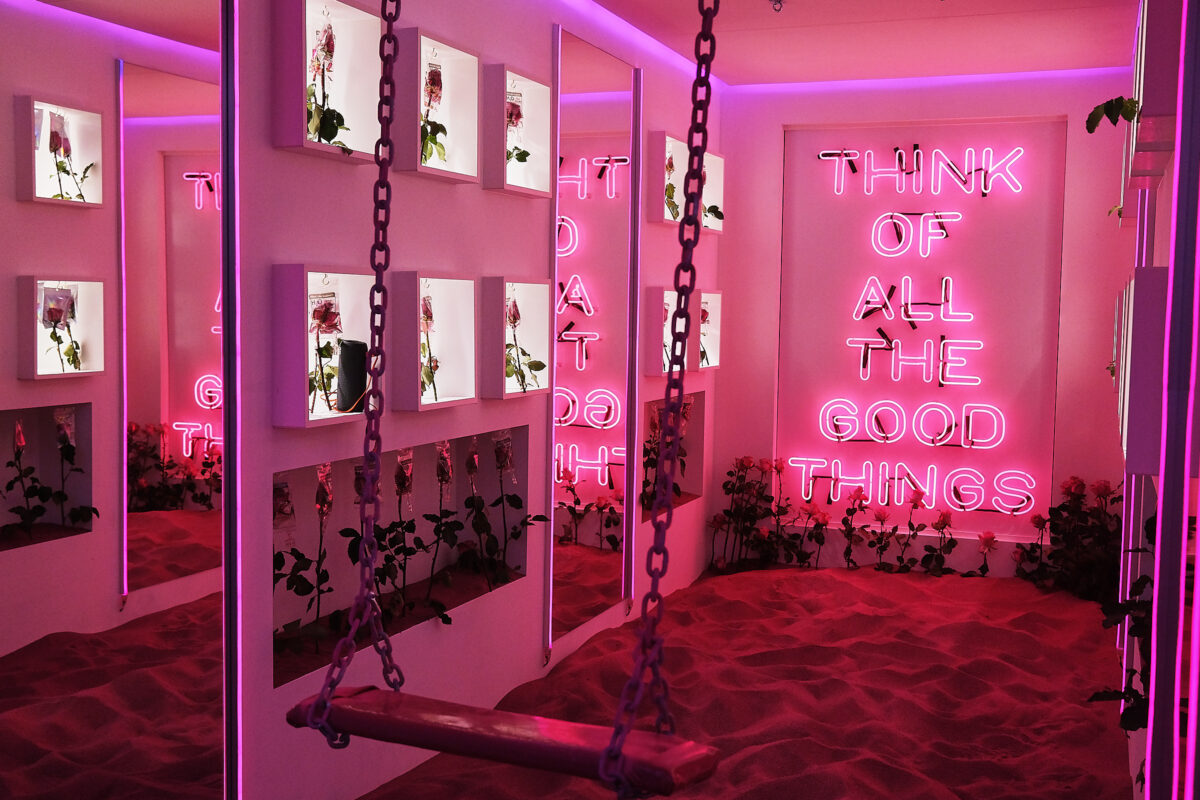 Right at the heart of the town centre, locals as well as visitors will be able to enjoy a moment of contemplation within a pink shipping container, a work by Eve De Haan. 'It's nicer to be nice' is an urban 'healing garden', filled with pink sand and plants, where the public can enter and enjoy a moment of escapism. Eve De Haan is a Mauritian-English artist. She uses the moniker "Half a Roast Chicken", chosen to challenge expectations of the traditional notions of what art should be. 
Eastbourne ALIVE are also working with a range of creative organisations across the town including  Compass Arts, Devonshire Collective, Talent Accelerator, Coastal Schools Partnership and Sussex Modern. These partners will be delivering an engaging and thought-provoking creative programme. 
Devonshire Collective will co-curate new work with Young People, Devonshire Youth Collective, and marginalised communities to change perceptions of spaces across the town with commissions, events, talks and films inspired by Turner Prize 2023.   
Devonshire Collective has commissioned five artists to spark conversations and rethink public spaces in Eastbourne: 
Rottingdean Bazaar are artists James Theseus Buck and Luke Brooks. Working together as a duo since meeting at Central Saint Martins in 2015, their work straddles creative direction, fashion design, video direction, installation, and fine art practice. Their work will be placed in the Arcade on the Eastbourne Pier to coincide with Turner Prize 2023. 
Adam Moore's work can also be found on the Eastbourne Pier. Moore is a transdisciplinary artist from East London of Caribbean and European heritage. He speaks in a range of artistic languages and strategies, moving freely across dance, architecture, ceramics, design, painting, sculpture, sound, video, and text, resulting in multimedia performance installations.  
Nadina Ali, a graphic artist from Marseille, is working with Devonshire Collective and Sanctuary, delivering an exciting project for the Devonshire Youth Collective, working on a collaborative billboard as well as a mural, which will be placed in Eastbourne town centre locations.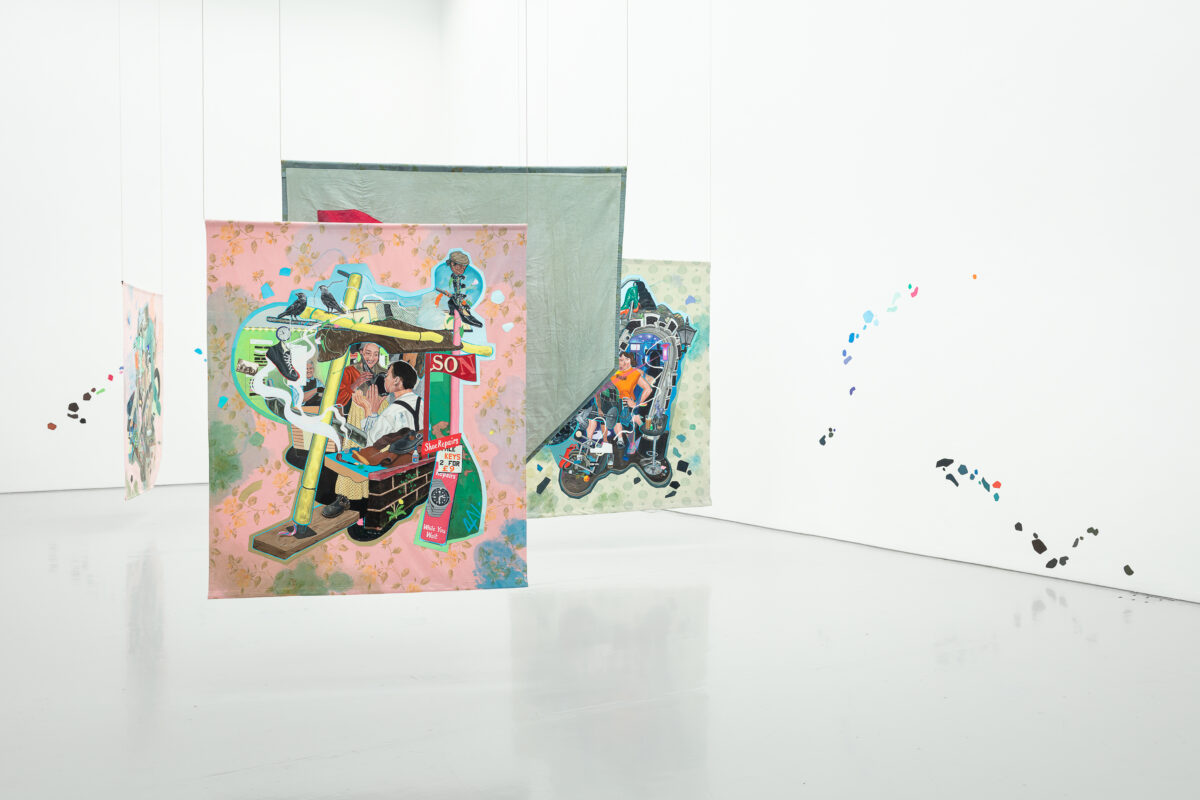 Flo Brooks merges autobiography with fiction, exploring ideas of selfhood, belonging and temporality. Most often, his works take the form of densely layered acrylic paintings, which for him act as a kind of repository for complex feeling, memory, and social and political histories. Flo Brooks will be working closely with the much-loved Soup'n'Tap cafe in Eastbourne while creating his artistic response to the town, the locals and the conversations he might have and observations made during lunch hour at the cafe. 
Madeleine Pledge is re-imaging a public space near to the Devonshire Collective Learn Studio in Eastbourne. Pledge works with sculpture via replicas and remakes, she often uses the surfaces and structure of fashion and design to approach bodies as subjects and objects within systems of production and power. Her work attempts to find and hold space between the repetitive tyranny of capitalist production and fictions of individualised authorship as well as artistic originality. 
Promenade is a visual arts exhibition in Eastbourne seafront hotels, exploring the theme of 'water' and 'land' in an environmental context, in collaboration with Compass Arts. Compass artists will also be curating an exhibition titled 'The Big Conversation', which offers a platform to vulnerable and disabled artists, publicly communicating Eastbourne's support for inclusion & diversity to its visitors, and challenging perceptions. 
Take the Space supports arts and heritage organisations to move from policy to practice – to develop diversity strategies that create inclusive spaces. The organisation enables artists from Black and British multi-ethnic backgrounds to tell their stories and take their space. Take the Space presents Kanda Bongo Man, Akila Richards and Nathan Gardner.
Kanda Bongo Man is one of the biggest stars in world music and one of the leading exponents of African music. Kanda revolutionised the Congolese favourite music of soukous after parting with Orchestra Belle Mambo to take up a solo career in Paris in 1979. He is most famous for the structural changes he implemented to soukous music with mesmerising guitar solos that gave birth to the famous" KWASA KWASA" DANCE.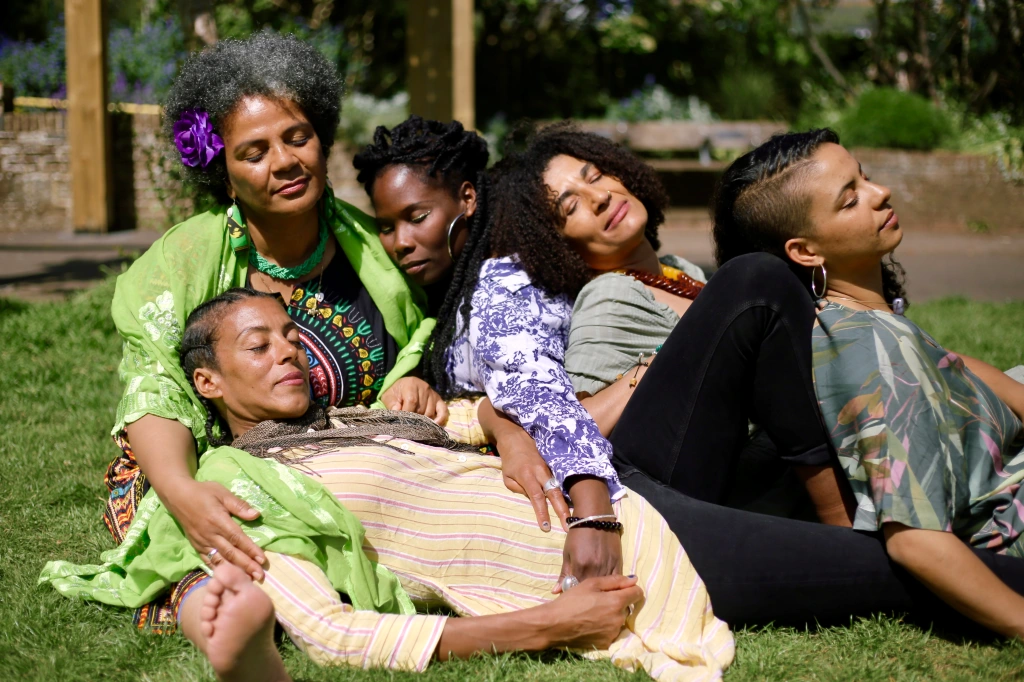 Akila Richards is an award-winning poet, writer and spoken word artist, performing and collaborating nationally and internationally. Her portfolio includes facilitating and initiating creative and cultural events, offering creative workshops, managing projects, and providing mentoring and coaching to writers. Following a residency at Brighton Dome, Akila is developing 'The Rest Experience' programme.
Nathan Gardner will be delivering a Young People's Digital Programme, enabling Young People to experience working with experienced videographer and film producer while learning how to produce a treatment for a music video using just one's phone. 
Stuart Waters is an Eastbourne based, intersectional dance artist who places access, care, diversity, and inclusion at the heart of his work. Waters has been developing his unique artistic voice in international advocacy for diversity and inclusion through public speaking, co-creation, teaching and performance.?A Queer Collision is a mash-up of private and historical queer stories that is both funny and poignant.

Local dance artist, Yanaëlle Thiran, will be taking to the streets and coastline of Eastbourne this Autumn to rehearse and perform her movement project, The Performance Path. Audiences are invited to participate and experience the town through Thiran's movement and choreographic responses to its architecture and nature.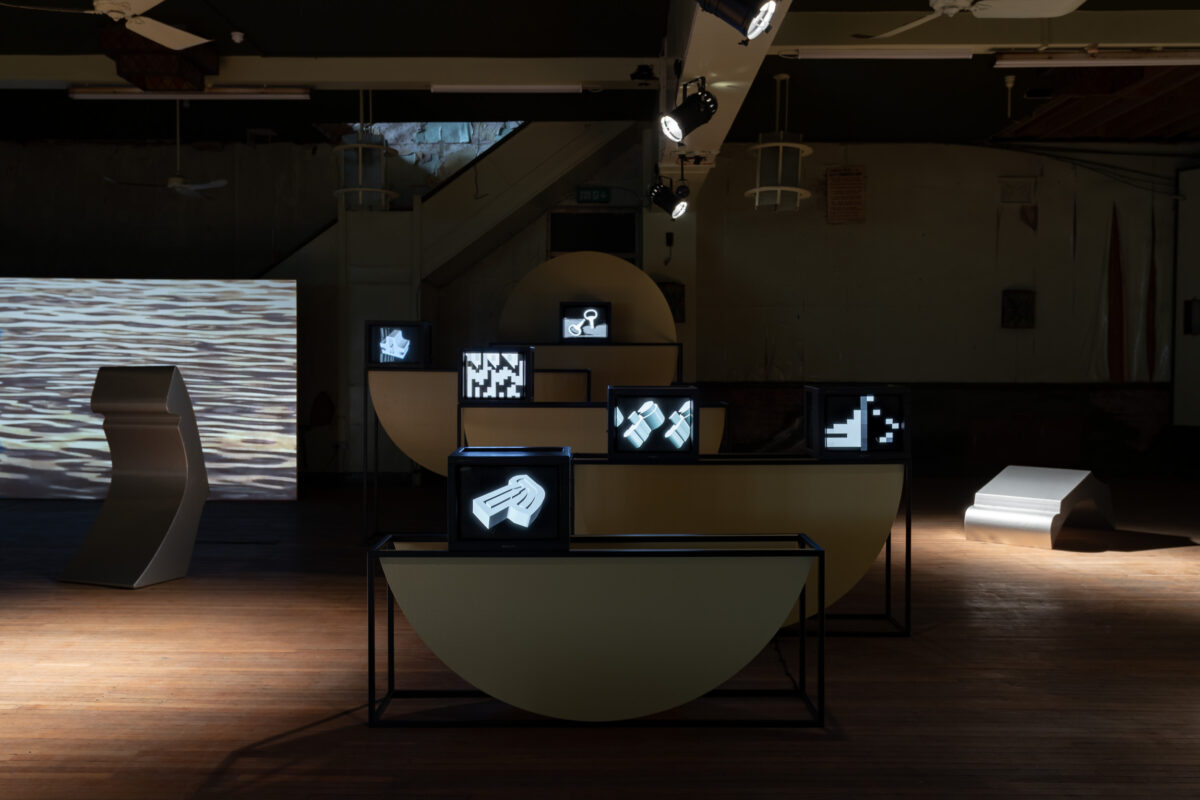 Liz Wilson's practice explores the stretch of time between the industrial and post-industrial; In particular the beginning of automation and how this is altering our relationships with technology. To coincide with Turner Prize she presents: 'The Bulges, Spillages and Blockages of the River Rother' in collaboration with the blackShed Gallery.  Using site visits as a catalyst to research, write and produce works, she explores the human-machine relationship of both 'conductor' and 'orchestra' and how these performative roles manifest themselves within both our natural and fabricated environments.
Flatland Projects is an East Sussex based artist-led exhibition, education, and community programme founded in 2018 by artists Ben Urban and Billy Stanley in Hastings, East Sussex. Flatland's core focuses are to support artists of an emerging stage of practice to reach new audiences, access funding, and to create collaborative ambitious projects with artists for the first time in their career.
'My Assembled Selves' is a solo exhibition by Bristol-based Artist Martyn Cross. Swelling clouds, aged turf and morphing figures populate the paintings and drawings of Cross. Within this presentation at Flatland Projects, personal, elemental and historic fragments assemble together, crafting a series of works which are untethered to any singular era, person or place. Martyn Cross (b. 1975, Yate, UK) holds a BA in Fine Art from Bath Spa University. He lives and works in Bristol, UK.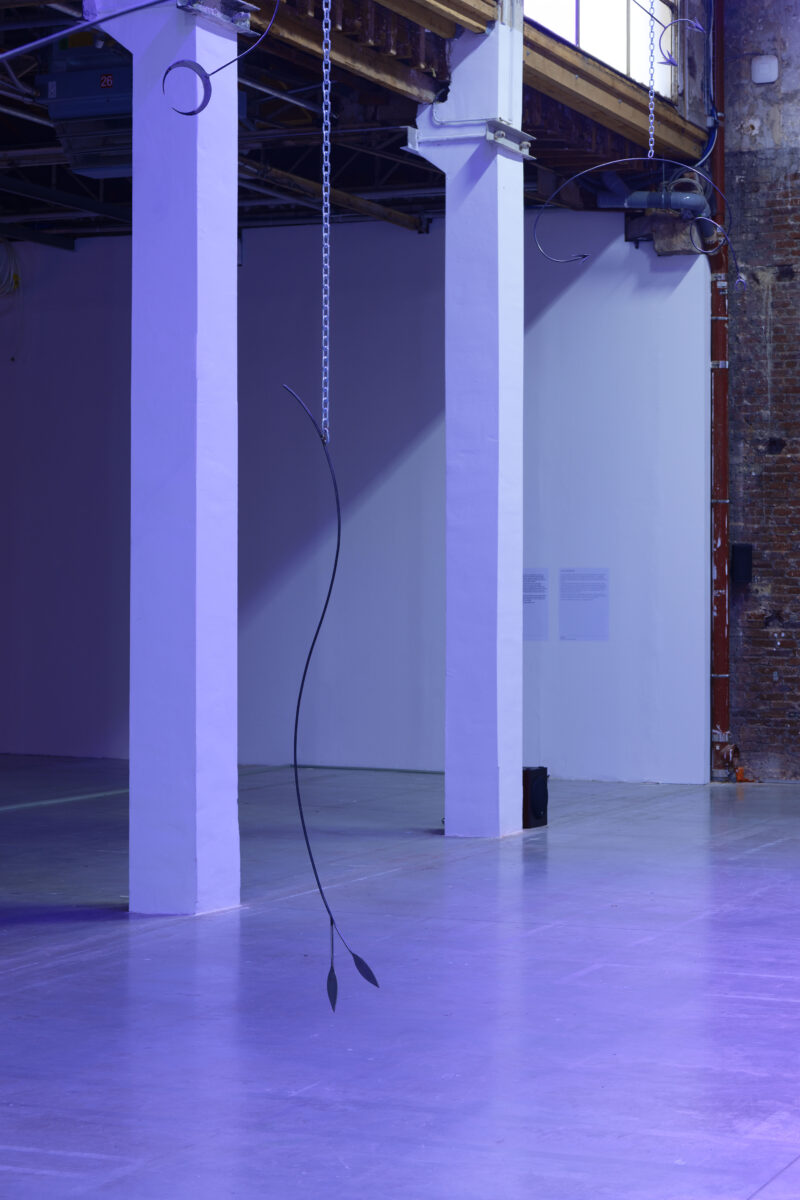 Tarek Lakhrissi is a French artist and poet with a background in literature. He works across installation, performance, film, text and sculpture, engaging with political and social issues around transformative narratives within language, magic, weirdness, codes and love.

Youth Voice 
Young People are at the heart of the Eastbourne ALIVE programme. Towner Eastbourne is delivering a bespoke Turner Prize programme with Year 9, SEN and home educated students in the region to increase confidence in engaging with contemporary art and supporting the development of creative practice.
Working with the Coastal Schools Partnership, the 16 member schools will visit Towner on Mondays when the gallery is closed to the public. Each visiting student will be given a guide for young people in the gallery created by Richard Phoenix and year 9 students at The Turing School. This guide includes activities and a soundtrack to support feeling comfortable in a gallery context, exploring materials, discussing historical context and imagining your place in the future.
Following these visits Towner is delivering a day-long creative workshop in each participating school or group. These sessions are led by artists who will share their practice and collaborate with students to respond to the artistic practices and themes of the Turner Prize exhibition.
Over the academic year, Towner is delivering Philosophy for Children, Communities and Colleges (P4C) training with art teachers and community group leaders. This group methodology is a way to practice sharing ideas, speaking and listening, holding other perspectives and being comfortable with the unknown. Towner's aim is to embed creative learning as a school-wide priority for the long-term benefit of all.
Alongside this schools' work, Eastbourne ALIVE is developing a Youth Voice strategy working with creative organisations in the town. Training in Youth Voice will lead to an action plan and the development of a manifesto for Eastbourne. 
Sussex Modern meanwhile have recently issued their second edition of the Zine, which complements their agenda in aiming to invigorate tourism and culture uptake across Sussex. Talent Accelerator will be working closely with East Sussex College Eastbourne Campus on work experiences and placements within Eastbourne ALIVE programme.   
In addition to the varied youth programming by the cultural partners, Eastbourne ALIVE is working closely with Talent Accelerator and Coastal Schools Partnership, to gap the bridge for young artists out of education entering first creative roles as well as those, who haven't chosen the higher education route when pursuing a creative future. From work experience placements to volunteering roles and creative workshops, there is something for everyone throughout the Eastbourne ALIVE programming in 2023 and 2024. 

Eastbourne ALIVE will also seek to measure the impact on health and wellbeing. The project is working with East Sussex Public Health, Common Vision and Shared Intelligence to measure the impacts on Young People's emotional wellbeing and mental health through the projects. The results will be included in the East Sussex Public Health report and presented at the 2024 Annual Southeast Public Health Conference.  
In addition to the research into wellbeing and young people, Eastbourne ALIVE is working with Ruth Melville Research team, who are looking into the economic impact of Turner Prize 2023 and the wraparound programme through placemaking, partnerships and visitor footfall.   
The project has been devised to capitalise on the opportunity of the Turner Prize and ensure that Eastbourne residents, particularly Young People and those living within the most disadvantaged communities, take the opportunity to define and celebrate their town and their experience of living in Eastbourne. 
MORE: eastbournealive.co.uk  @eastbournealive
Categories
Tags