Opening this autumn at Offer Waterman, On Foot, curated by Jonathan Anderson, will bring contemporary artists into dialogue with iconic works of modern British art.
Anderson's own fashion designs for JW Anderson and LOEWE will inhabit the spaces as viewers and bystanders to the works. Pieces from recent seasons have been chosen for the way in which they transform the body and give it sculptural potential.
The exhibition will unfold like a walk-through London, embracing the stark contrasts and unlikely juxtapositions that even a short journey through the city offers up.
From the salubrious streets of Mayfair where the gallery is located, to the provocatively storied alleys of Soho where the JW Anderson store has its home, the exhibition's galleries will each act like a pause at one of the social spaces or experiences the journey has to offer. Celebrating all aspects of the city from the pub to the park, the gallery's corridors and staircases will become pavements and traffic-clogged streets with skaters lingering, while ceramics and sculptures will represent crowded scenes. JW Anderson's pigeons will take over a storeroom and a garden square bench will allow visitors to take in the surprising abundance of flora and fauna the city has to offer. Rounding off the journey by ducking into a pub, a diverse cast of characters will each tell a story of the city they live in.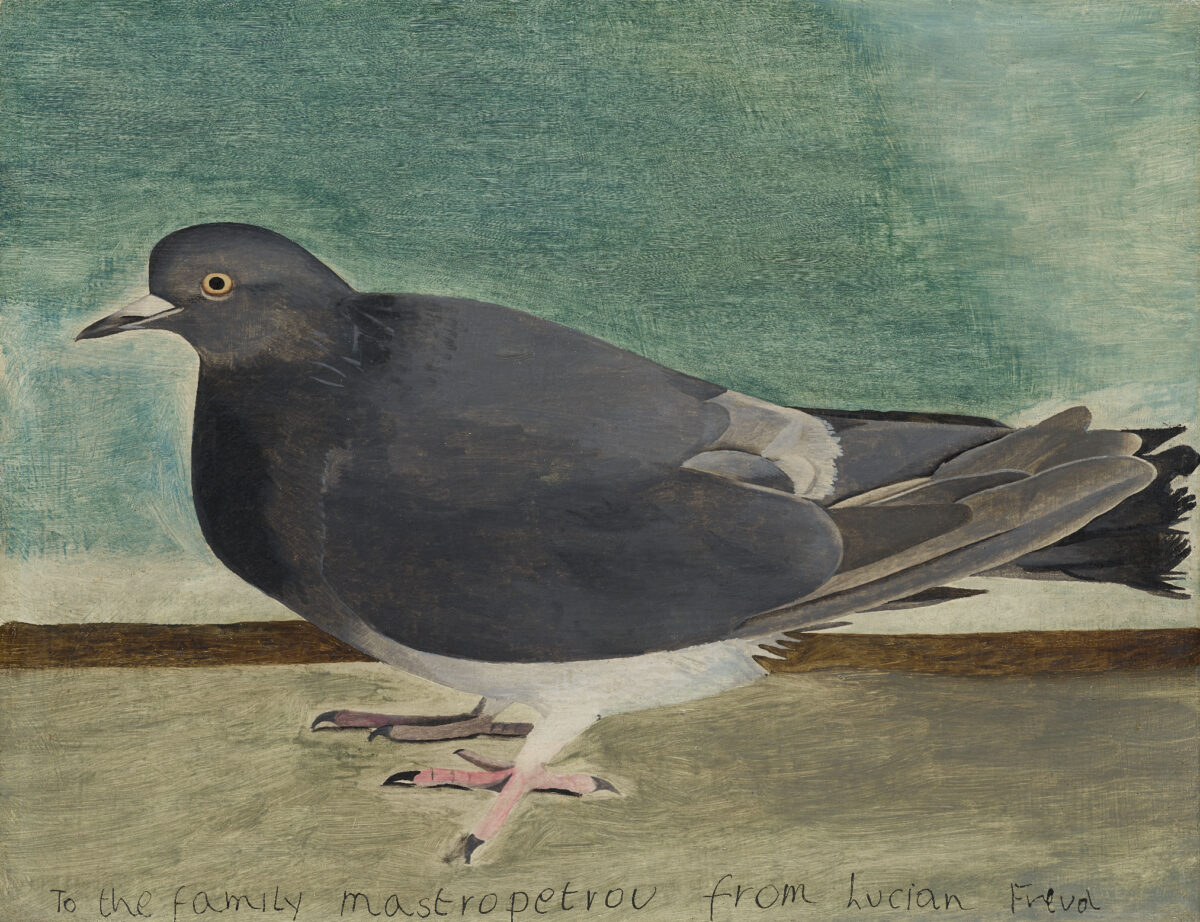 For the exhibition, Anthea Hamilton has collaborated with JW Anderson to produce a limited- edition version of the iconic pigeon clutch which will be presented at Offer Waterman and the JW Anderson Soho store.
Artists will include Igshaan Adams, Frank Auerbach, Lynette Yiadom- Boakye, Hans Coper, Shawanda Corbett, Sara Flynn, Lucian Freud, Anthea Hamilton, Barbara Hepworth, Akiko Hirai, David Hockney, Leon Kossoff, Stanislava Kovalcikova, Florian Krewer, Doron Langberg, Jennifer Lee, L. S. Lowry, Henry Moore, Cedric Morris, Dame Magdalene Odundo, Jem Perucchini, Walter Sickert, Christopher Wood, among others.
JW Anderson at Offer Waterman, On Foot, 18th September – 28th October 2023
About
JW Anderson is a British fashion label, founded in 2008 by Jonathan Anderson. The brand initially focused on menswear, before moving into womenswear in 2010. Its unique design aesthetic offers a modern interpretation of masculinity and femininity by creating thought-
provoking silhouettes through a conscious cross-pollination of menswear and womenswear elements. JW Anderson has evolved into an internationally renowned and award-winning brand. In 2019, Jonathan Anderson was appointed on the board of trustees of the Victoria &
Albert Museum. jwanderson.com
Offer Waterman has been dealing in 20th Century and Contemporary Art for over thirty years. Now based in William Morris's five-storey Georgian townhouse, the gallery's experienced and approachable team are dedicated to helping individuals and institutions build
exceptional collections. Offer Waterman has supported numerous institutions, including Tate, The Royal Academy, The Hepworth Wakefield, Pallant House Gallery, The Courtauld and Kettle's Yard. waterman.co.uk
Categories
Tags