Bluerider ART has announced the opening of its first UK-based gallery in London, Mayfair this September. The new luxury space is located in the heart of the city within a historically significant Grade II listed building, boasting a 300-year-old legacy.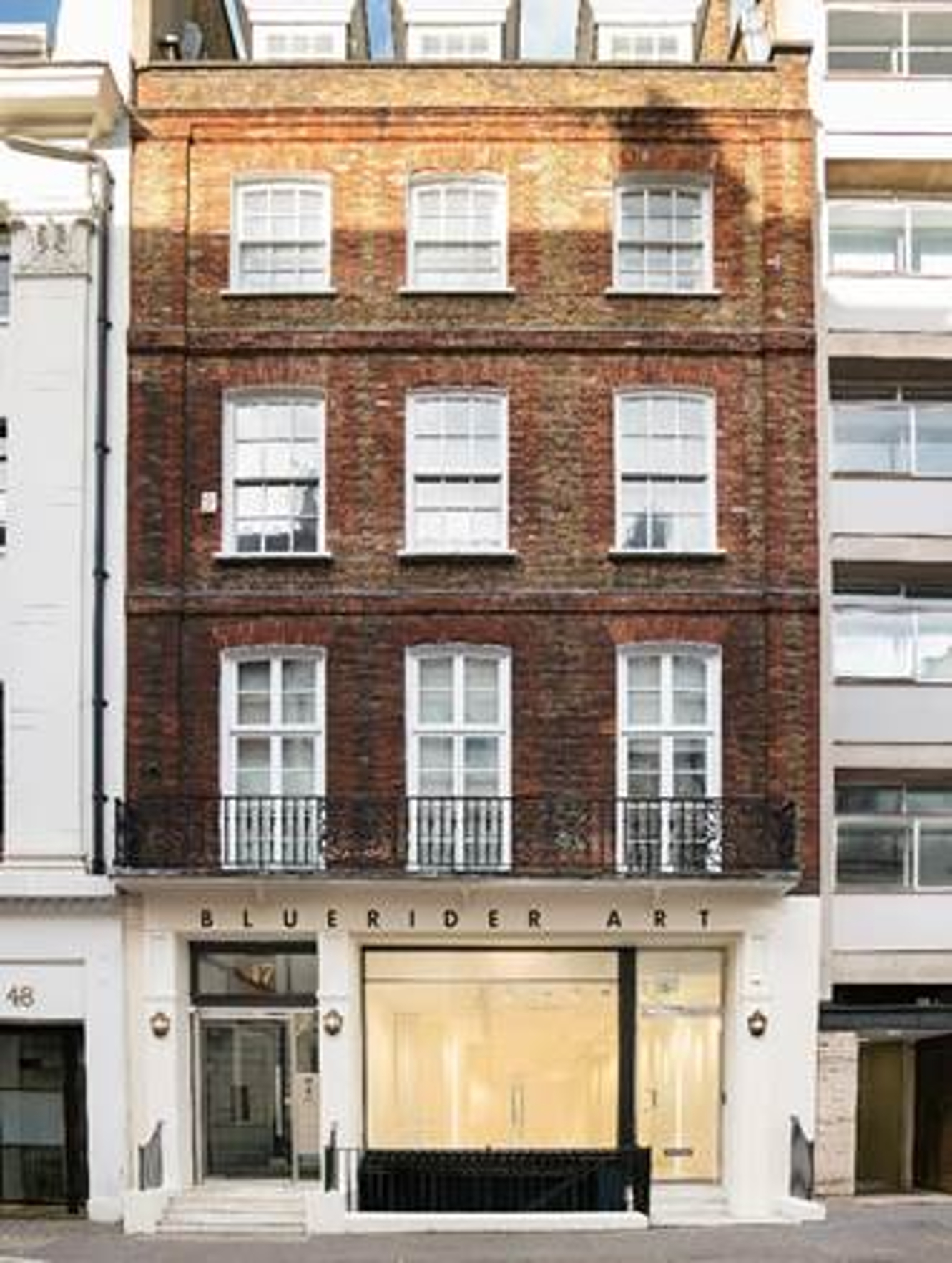 The grand opening is scheduled for September 9th and will feature the inaugural exhibition titled Homeland Universe. This exhibition will showcase sixteen artists from around the world, who all use art as a common language to express the concept of a cosmic home.
The opening of the London space comes as Bluerider ART celebrate their 10th anniversary.
10th Anniversary of Bluerider ART
Bluerider ART was established in Taipei, Taiwan in 2013, and draws its name from the art movement "Der Blaue Reiter" initiated by avant-garde artist Wassily Kandinsky. The group focuses on fostering artists' self-expression in various art forms and shares a strong belief in the spirituality of art.
In September 2013, Bluerider ART opened two spaces in Taipei. In May 2021, it expanded its presence to Shanghai. Now, in September 2023, Bluerider ART will open its newest space in London, Mayfair, marking a return to the European continent where the spirit of the Blaue Reiter originated. The organisation remains dedicated to preserving the spiritual essence of Kandinsky's Western art and the indomitable spirit of Lu Xun's "Wild Grass" in the East.
Bluerider ART seeks to create a platform for East-West exchange through its foundations in Taipei, Shanghai, and London. It offers high-quality professional collection services, explores the universal language that transcends time and space in art and is committed to enriching the human spirit through art.
Homeland Universe
Bluerider ART's opening exhibition titled Homeland Universe, will feature 16 represented artists who were invited to create works inspired by the theme of a cosmic home. Each artist presents their unique interpretation of this concept.
Chinese artist Cao Jigang's tempera painting, titled "Half Mountain," beautifully captures the essence of "the way of nature and the unity of heaven and man." The artwork depicts a mountain shape with layers of tempera in a transparent jade-like texture, evoking a poetic and natural feel.
American silverpoint artist Carol Prusa's piece, "Limen," explores the space between comprehension and mystery, delving into the realm of erotic dark energy. The artwork intrigues viewers, prompting them to contemplate what lies beyond our current understanding.
Swiss video sculpture artist Marck's creation, "Live in a Deep Neon Square," offers a visually stunning and surreal journey. The artwork combines virtual and real elements through video sculpture, taking audiences on an immersive experience.
French digital artist Pascal Dombis delves into the potential obsolescence of written text in the future with his artwork "Obsolete Future." Through this piece, Dombis provokes thought about the evolving nature of communication and its impact on our lives.
 

 

View this post on Instagram

 
German installation artist Caro Jost's work, "MY, MYSELF, and YOU," uses abstraction to convey the profound emotions associated with the concept of home. The piece draws upon the artist's personal electrocardiogram, making it a deeply introspective and emotional experience.
Homeland Universe, Grand Opening: 9th September Sat. 4 pm – 8 pm, 9th September – 5th November 2023, Bluerider ART London
Exhibiting Artists: Willi Siber, Reinoud Oudshoorn, Cao Jigang, Carol Prusa, Nick Veasey, Marck, Caro Jost, Pascal Dombis, Peter Krauskopf, Sven Drühl, Thierry Feuz, François Bonnel, Susanne Kühn, Angela Glajcar, Jan Kaláb and Tim Freiwald
Located centrally on Albemarle Street in London, Bluerider ART occupies a prime position that appeals to art enthusiasts, collectors, and overseas visitors. The historic building at 47 Albemarle Street, constructed in 1715, boasts a fascinating background, which is well-documented in the book "The History of No. 47 Albemarle Street," chronicling three centuries of noteworthy residents. Over the years, the building has been home to various establishments, including art galleries, publishers, solicitors, and tailors. As a result, Bluerider ART finds itself firmly rooted in this esteemed hub of galleries and culture, strategically positioned to bridge the artistic contexts of the Eastern and Western worlds. While drawing from a rich heritage, the gallery also endeavors to carve out new paths for the future.
Categories
Tags