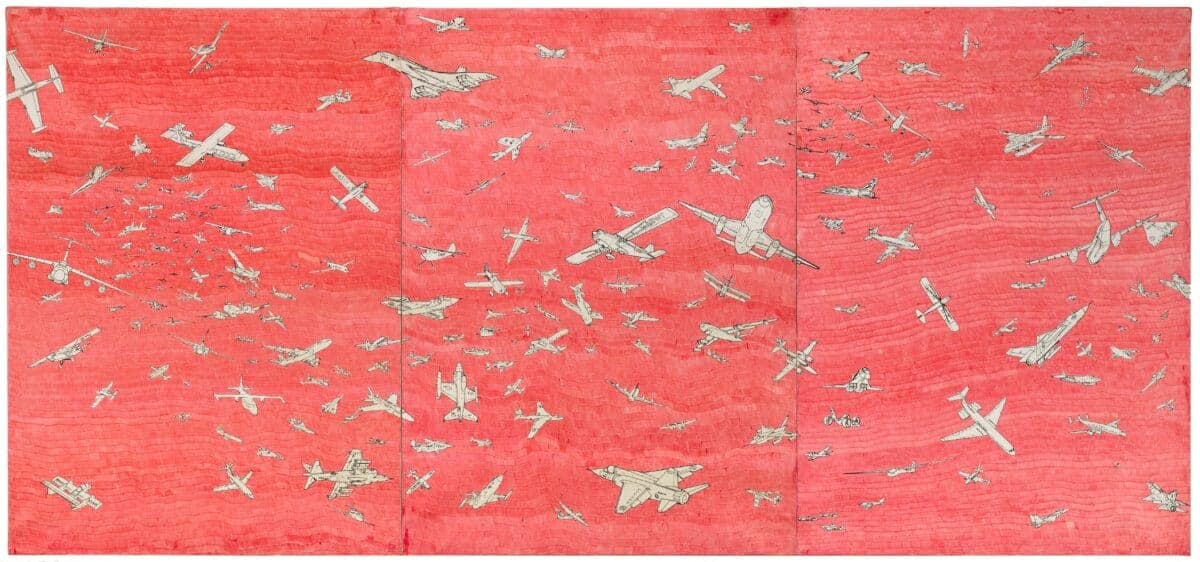 Ben Brown Fine Arts, 12 Brook's Mews, London W1K 4DG
benbrownfinearts.com
Instagram: @benbrownfinearts
Ben Brown's background was in the secondary market – he spent ten years at Sotheby's, taking a particular and ongoing interest in Italian art – before he opened his eponymous gallery in London in 2004. That, originally in Cork Street, is now in Brook's Mews, where a collaboration with Claridge's ArtSpace allows some shows to have double the space. In 2009 the gallery became the first from another continent to open in Hong Kong, and it expanded to Palm Beach, Florida in 2021.
The programme is a mixture of new work and 20th century classics. Nabil Nahas, Enoc Perez, Rob and Nick Carter and Ena Swansea have been London highlights in the former category. Indeed, I talked to Swansea the other day about a recent work, and you can read that on my Instagram today.
The current show is the most notable 20th century presentation yet: Ben Brown has championed Alighiero Boetti (1940-94) consistently since its foundation, and 'Alighiero e Boetti: Regola e Regolarsi' (to 31 August) presents some 90 career-spanning works in the gallery, the viewing space opposite, and Claridge's ArtSpace. They are informatively presented to demonstrate his explorations of serial schemes and systems; his innovative approach to self-portraiture; his use of language; and his way of producing work with the assistance of unknown third parties.
My current 'Interview of the Month' at Artlyst is with Mark Godfrey, who curated the Tate's seminal 2012 Boetti survey as well as this, the largest subsequent presentation of the Italian in London.
London's gallery scene is varied, from small artist-run spaces to major institutions and everything in between. Each week, art writer and curator Paul Carey-Kent gives a personal view of a space worth visiting.
Categories
Tags