David Zwirner has announced the representation of British-born, New York–based choreographer, dancer, and artist Sarah Michelson, who will develop a residency program for dance artists in partnership with the gallery. 
I am happy and nervous to announce that I am joining the David Zwirner gallery. The gallery, David, Thor, and the whole team have been so damn kind and supportive about my dance making in this context, and I am on a huge learning curve, but honestly am deeply excited about this next step and honored. One thing that is very important to me as I make this move to work with the gallery—who are so open and responsive—is to help develop a platform in which other dance artists can have access to this structure in the way I have had. More on this soon—here goes y'all.

Sarah Michelson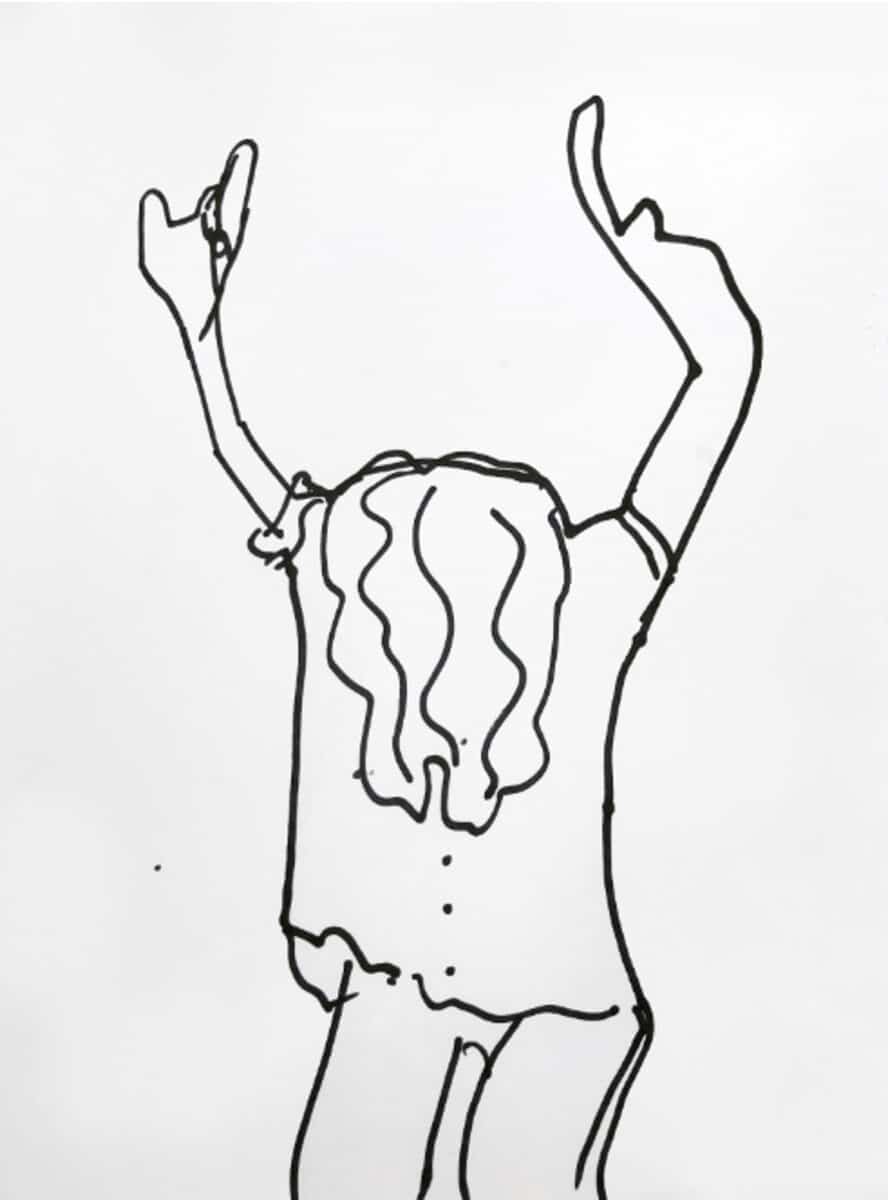 Since the late 1990s, Michelson has come to be known for choreographic work that engages notions of process, physicality, immediacy, and impermanence. Drawing from personal and dance history, her formally rigorous, incisive, often humorous performances defy genre in their expansive interrogation of dance, situational context, and the roles of choreographer and dancer; artist and audience. 
Michelson's scrupulously prepared performances are experienced as fleeting, singular events, defying easy legibility or reproducibility. Her work moreover examines the possibilities afforded by questioning, problematizing, and challenging what dance is and can be, while evincing a devotional commitment to dance and the efforts of its performers and the broader dance community. 
In October 2021, Michelson performed Oh No Game Over, a new, durational multimedia work at David Zwirner's 519 West 19th Street location in New York. Presented to the public over the course of five days, the work incorporated painting, digital projections, sound, and radical interventions in the architecture. Oh No Game Over was developed over the course of several months, while Michelson used the gallery as a working studio space in preparation for the performance. She will present new work at the gallery's Los Angeles location in early 2024. 
In addition to elaborating her own dance practice, Michelson will oversee and develop a residency program at David Zwirner, inviting dancers to work in and perform at the gallery's spaces. 
Dance has played such a decisive role in the history of twentieth-century art, and continues to inform contemporary art practices. And yet, rarely have choreographers received real-time support from the commercial art world. That support has come from nonprofit spaces, performance venues, and institutions, which have brought the dance world's radicality to a broader audience, and corrected historical omissions when it comes to the work of dancers and choreographers. The temporal and ephemeral quality of dance stands in stark contrast to our social-media-saturated world, and it has proven to be one of our most vital art forms. Without a doubt, Sarah is one of the most exciting choreographers of her generation, and I am so honored to be working with her and, through her, to be able to support and promote dance artists in this new partnership.

David Zwirner
About the artist
Sarah Michelson (b. 1964) is currently based in New York. She received a BA in literature from the University of London's Goldsmiths College in 1984; a performance diploma from Trinity Laban Conservatoire of Music and Dance, London, in 1985; and an MFA in fiction writing from Mills College, Oakland, California, in 1990. After moving to New York in the early 1990s, Michelson was a student of dancer and choreographer Merce Cunningham. 

Since the early 1990s, Michelson's work has been commissioned and presented by notable institutions, including the Chapter Arts Centre, Cardiff, Wales; Danspace Project, New York; The Kitchen, New York; Lower Manhattan Cultural Center's River to River Festival, New York; Movement Research, New York; The Museum of Modern Art, New York; On the Boards, Seattle; Performance Space New York; Walker Art Center, Minneapolis; and the Whitney Museum of American Art, New York. 
In January 2023, Sarah Michelson: /\ March 2020 (4pb), an exhibition featuring the artist's first object-based work, opened at the Walker Art Center, Minneapolis. Created specifically for the gallery space, the installation was also the first work by the artist to be acquired by a museum. 

The choreographer's work has toured internationally, including to the ArtCenter College of Design, Pasadena, California; Biennale Danza, Venice; Cutting Edge Festival, Frankfurt; Institute of Contemporary Art, London; Sommerszene Salzburg, Austria; Tanz im August, Berlin; tanzhaus nrw Düsseldorf, Germany; and Zürcher Theater Spektakel, where she was awarded the Förderpreis in 2002.

She has created several evening-length pieces throughout her career, beginning with Cindy Camille Sheila and Shirley (1989), and modular works, including recent works tournamento (Walker Art Center, Minneapolis, 2015); For James Tyson (The Kitchen, New York, 2015); September 2017/\ ( Richard B. Fisher Center for the Performing Arts, Bard College, Annandale-On-Hudson, New York, 2017); February 2018/\, Theater Kampnagel Hamburg, Germany, 2018); May 2018/\ (Performance Space, New York, 2018); and June 2019/\ (River to River Festival, New York, 2019).
Michelson has received two Bessies for her choreography (2002 and 2003) and one for visual design (2007). She has been the recipient of other significant awards and fellowships, such as a MacArthur Fellowship (2019); a Bucksbaum Award (2012); a Doris Duke Artist Award (2012); a New York Foundation for the Arts Fellowship (2010); a Guggenheim Fellowship (2009); a Grants to Artists award from the Foundation for Contemporary Arts (2008); and The Herb Alpert Award in the Arts (2006). The choreographer has also taken part in numerous residencies, including the Joyce Theater Foundation, New York (2012); Whitney Museum of American Art, New York (2012); Walker Art Center, Minneapolis (2013 and 2015); Bard College, Annandale-On-Hudson, New York (2014–2017); The New School, New York (2015); and the Lower Manhattan Cultural Center, New York (2019).
Michelson has served as associate director of Movement Research (1997–2000), where she continues to serve on the board of directors, editor of Performance Journal (1995–2003), and as associate curator of performance at The Kitchen, New York, where she currently serves on the advisory board.
Categories
Tags