Tabish Khan the @LondonArtCritic takes a break from exhibitions to recommend his top art books to read this Summer. Each one comes with a concise review to help you decide whether it's for you. 
Art is Magic: the best book by Jeremy Deller, published by Cheerio
This book is an enjoyable look back across 30 years worth of artworks by Jeremy Deller – from his playful inflatable Stonehenge to his poignant intervention where soldiers in World War I uniforms turned up at stations. It's filled with fun anecdotes about his life and work, and interviews about how his works came together. His work is designed to be accessible and the book maintains that tone.
England on Fire: A visual journey through Albion's psychic landscape by Stephen Ellcock and Mat Osman, published by Watkins
This beautifully illustrated book looks at England post-Brexit with creative essays accompanied by artworks grouped within themes ranging from rocks to Arcadia. The artworks include pre-historic pieces, artworks by great English painters such as Turner and Constable, right through to contemporary artists such as Olivia Kemp and Claire Partington who comment on English life.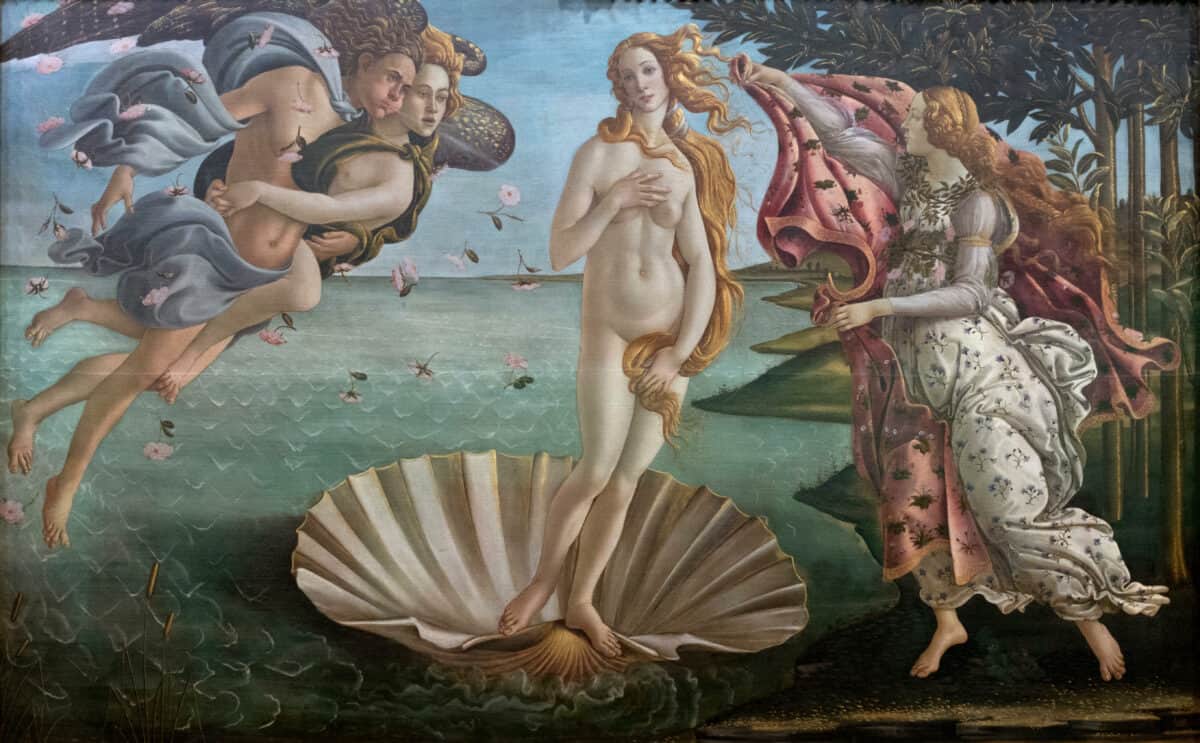 Art Firsts: The story of art in 30 pioneering works by Nick Trend, published by Laurence King
Here's a snappy read telling the history of art from the first kiss depicted in art through to the first anti-war painting and the first portrait of a Black person in Western art. Each short chapter also references more recent works on the same theme so it also dips into Modern and Contemporary Art. It's a read that you can find fascinating even if you're new to art history.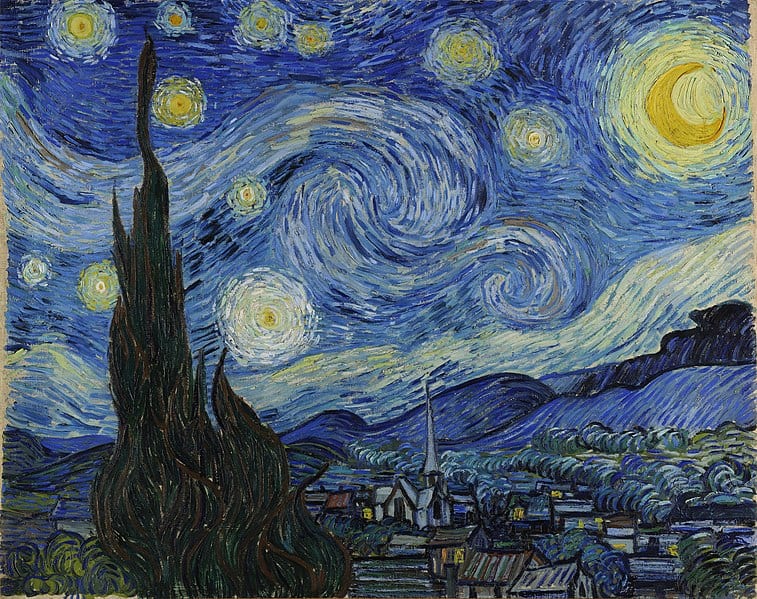 In Search of Van Gogh: Capturing the life of the Artists through Paintings and Photographs by Gloria Fossi, published by Harper Collins
Unlike most art coffee table books this one is sparing on its text, switching between the words of art historian Gloria Fossi and Van Gogh's own words from his letters to tell his story. It's a welcome approach to pair beautiful images of his paintings with snaps by two photographers who retraced his steps – photographing many of the places he visited, drew and painted.
What are you looking at? 150 years of modern art in the blink of an eye by Will Gompertz
This is an easy read that whips through how contemporary art got to where it is taking in Impressionism, Cubism, Abstract Expressionism, Pop art and plenty of other movements. Gompertz writes in an easy to understand style and it's a great introduction for someone trying to understand the art movements and why contemporary art is what it is today.
In League with Devils by Michael Petry, published by MOCA London
This illustrated book looks back across the career of Michael Petry and in particular his works dealing with the idea of religion and the sacred, how it varies across cultures and his own challenges to religious thought. It's an enlightening read that gives a flavour of his thought process in making his works.
Alice Neel: Hot Off the Griddle by Eleanor Nairne, published by Prestel
This is a lovely accompaniment to the excellent Alice Neel exhibition at Barbican Art Gallery that recently closed. It's not your standard chunky art catalogue filled with details but more a small hardback filled with great images of her work, a few essays and quotes by her. Her work is tied to the age she lived through and the handy timeline at the back mixes her major life events with relevant global events at the time.
Monet Rothko: Musée des impressionnismes Giverny, published by Flammarion
This is the accompanying publication to an exhibition of Claude Monet's works matched with those of Mark Rothko in Giverny. Unlike most catalogues, that tend to be hefty tomes, this is much lighter with a few essays on the two artists and lots of lovely illustrations to highlight their works. I hadn't really drawn parallels between the two but this book clearly shows how the former influenced the latter.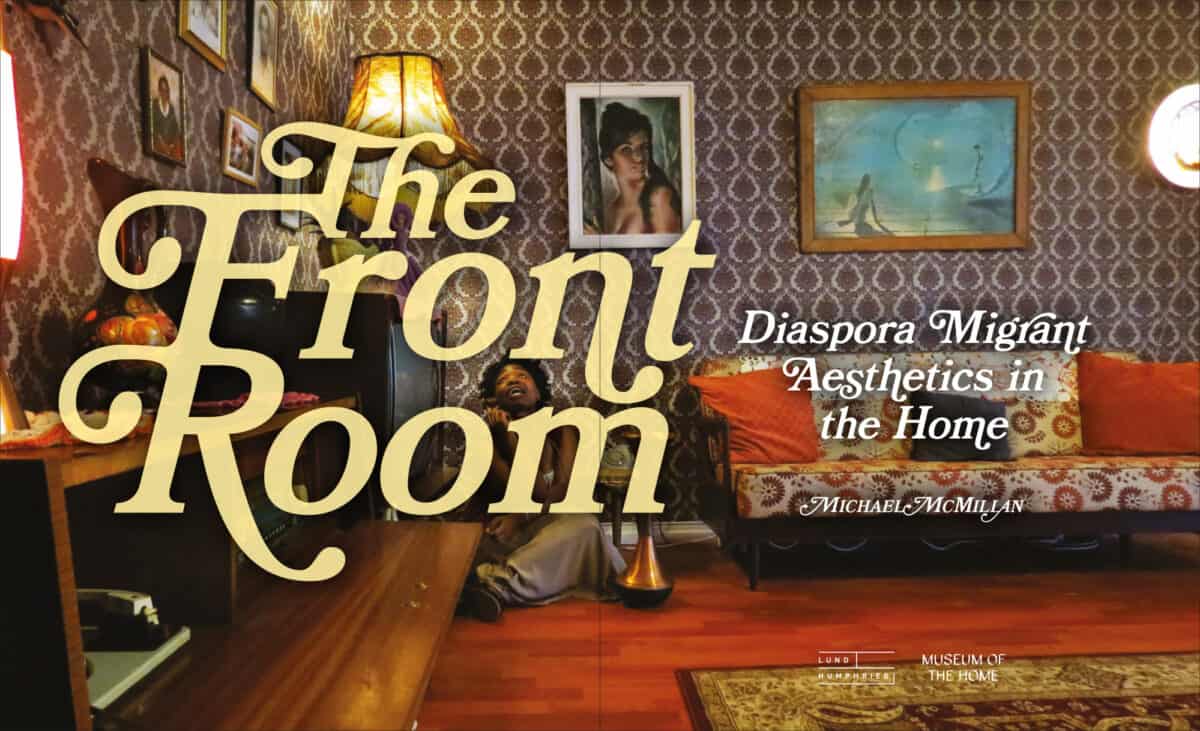 The Front Room: Diaspora migrant aesthethics in the home by Michael McMillan, published by Lund Humphries
This is an interesting look at how the front room of a household of first generation immigrants reflects their values, culture and the history of colonialism – a fascinating topic to . It's largely focused on Caribbean households, but the display cabinets and doilies also reminded me of my own parent's household.
England on Fire image copyright Ben Edge. Van Gogh and Will Gompertz image – Wikimedia commons. Art Firsts image copyright Alamo stock. Alice Neel image is of the Barbican exhibition – copyright Eva Herzog. Monet image – © RMN-Grand Palais / René-Gabriel Ojeda, from Monet/Rothko, Flammarion, 2023. All other artworks copyright the artists and courtesy publisher.
Categories
Tags