Gallery Nosco has opened the first solo exhibition of Andrew Orloski in the EU. Following his gallery residency in Brussels and on-site fabrication, Andrew Orloski presents a sculptural installation that challenges our assumptions about the disposability of everyday objects.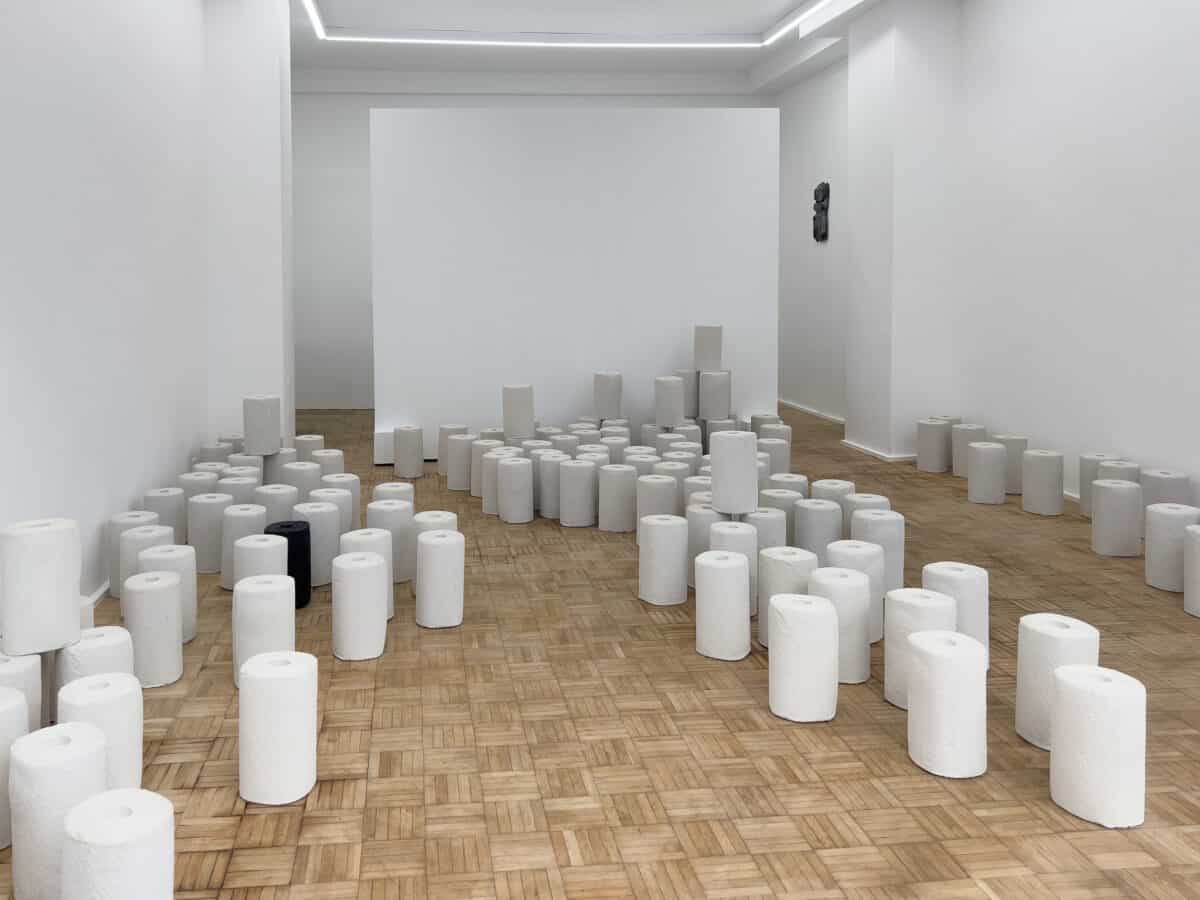 The exhibition is a treasure hunt where a single plaster piece from the site-specific installation is randomly assigned through a later lottery system. By "Bounty Hunting" this marked piece, collectors have the opportunity to "hunt" for a rare, unique black patinated cast bronze copy. The installation utilizes an edition of 200 cast plaster pieces produced in Brussels. Visitors are able to choose their numbers for the lottery draw.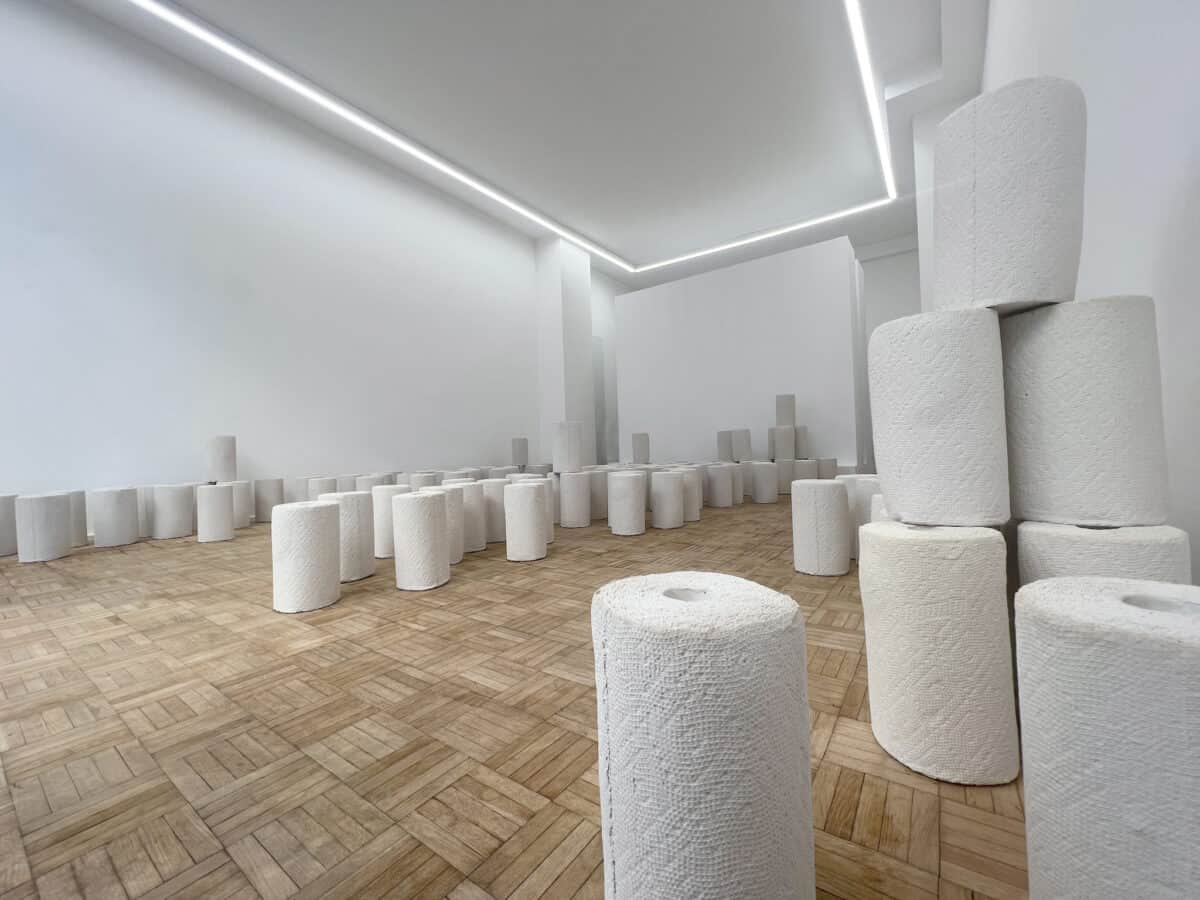 By transforming the humble kitchen paper roll into a vessel of transcendence, Orloski fills the gallery with hundreds of solid cast plaster replicas that invite viewers to contemplate the boundaries between the fleeting and the everlasting. Despite their industrial material, these subtle and delicate forms highlight the paradox of fragility and strength. The use of plaster, a material traditionally associated with classical sculpture, evokes a sense of timelessness and endurance that further emphasizes the installation's ability to transcend the mundane. Orloski's fascination with transformation and translation enables him to reveal the hidden meanings and stories that reside within the material world. His work imbues contemporary objects with a sense of timelessness and reverence, reminding us of the beauty and value that can be found in the most ordinary things and the potential these objects have within them.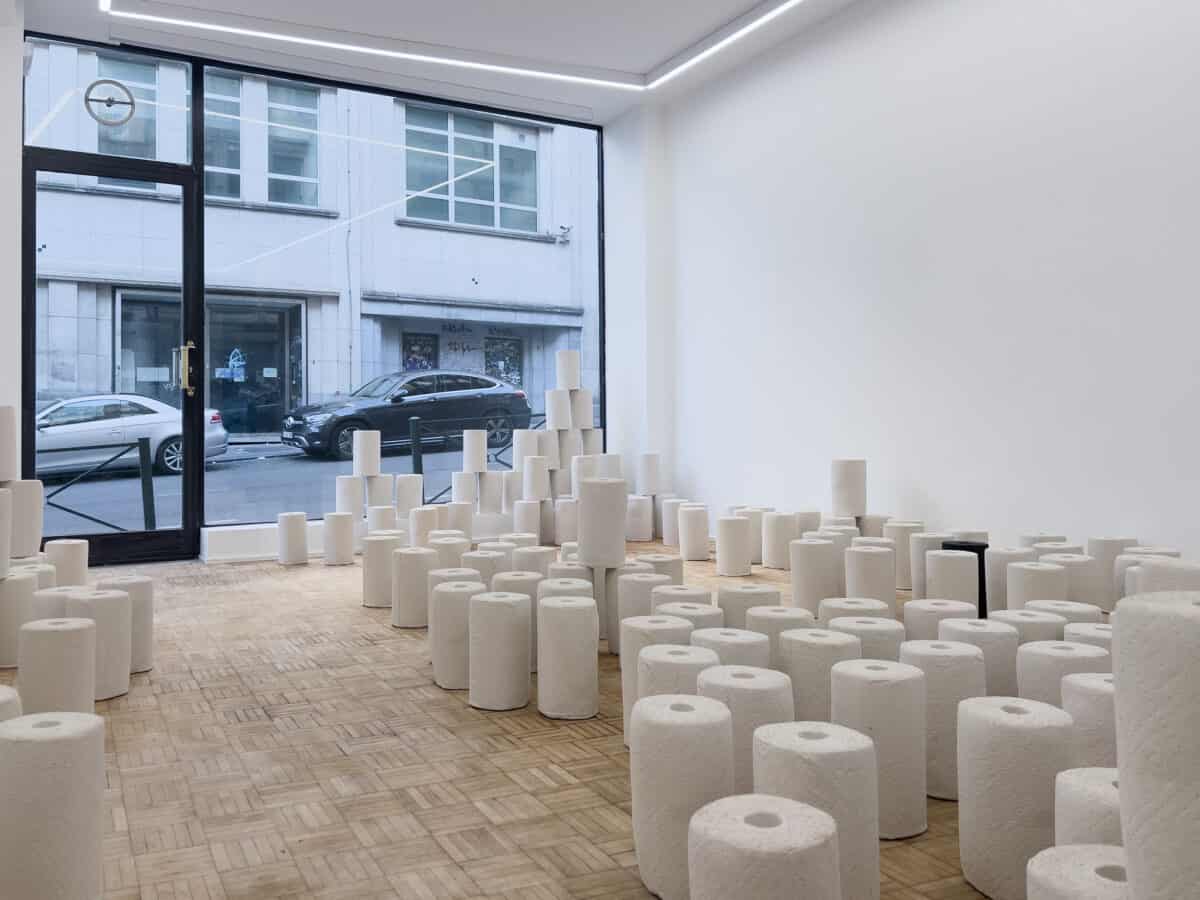 Andrew Orloski, Bounty Hunter- July 29th, 2023, Gallery Nosco
Categories
Tags