Biennales are designed for countries to showcase the best they have to offer in terms of art, design or architecture. You still have time to catch the fourth edition of the London Design Biennale as it is open until 25th June at Somerset House.
Though setting a theme encouraging collaborative approaches, the organisers did not go quite as far as last year's documenta that followed a more radical model based on community-led collectivity, resource sharing and equal allocation.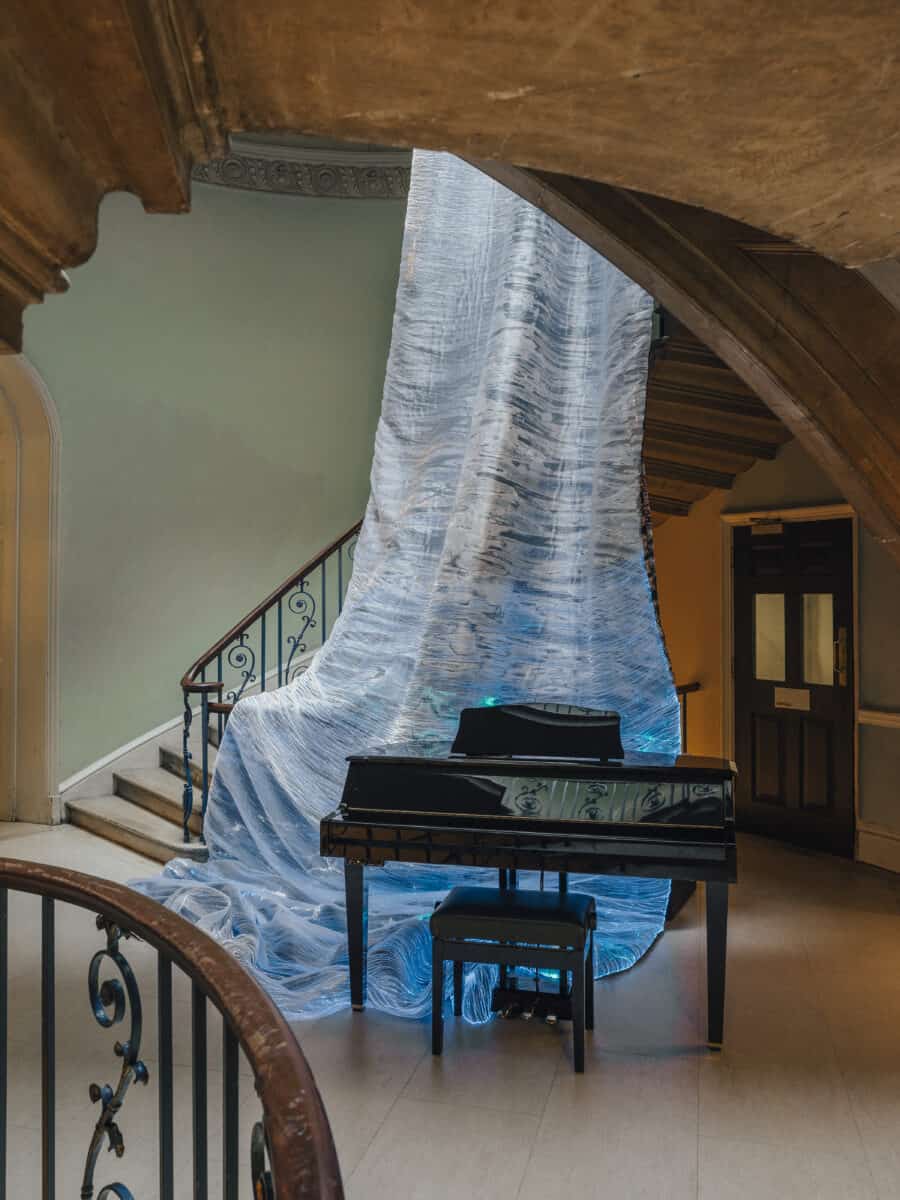 Inspired by the World Peace Game (with 'peace' later dropped from the name) designed by 60s futurist Buckminster Fuller as an approach to solving the world's problems, this year's curatorial team encouraged inter-national collaboration while sticking to the traditional model of national pavilions – an out-dated term, especially as there are no actual pavilions.
As the Dutch national museum for architecture, design and digital culture, this year's institutional curator Nieuwe Instituut by definition crosses disciplines which is reflected in the diversity of presentations at Somerset House. For The Global Game: Remapping Collaborations, the mid-century-modern reference point has been algorithmically updated for the 21st Century and straddles the past, present and future.
While a similar event in the 80s or 90s might have been dominated by big names, big brands and lots of shiny products, the exhibitors at London Design Biennale take a much broader approach by presenting innovative solutions to the many crises relating to climate and energy, food supply and cost-of-living, and to global conflict.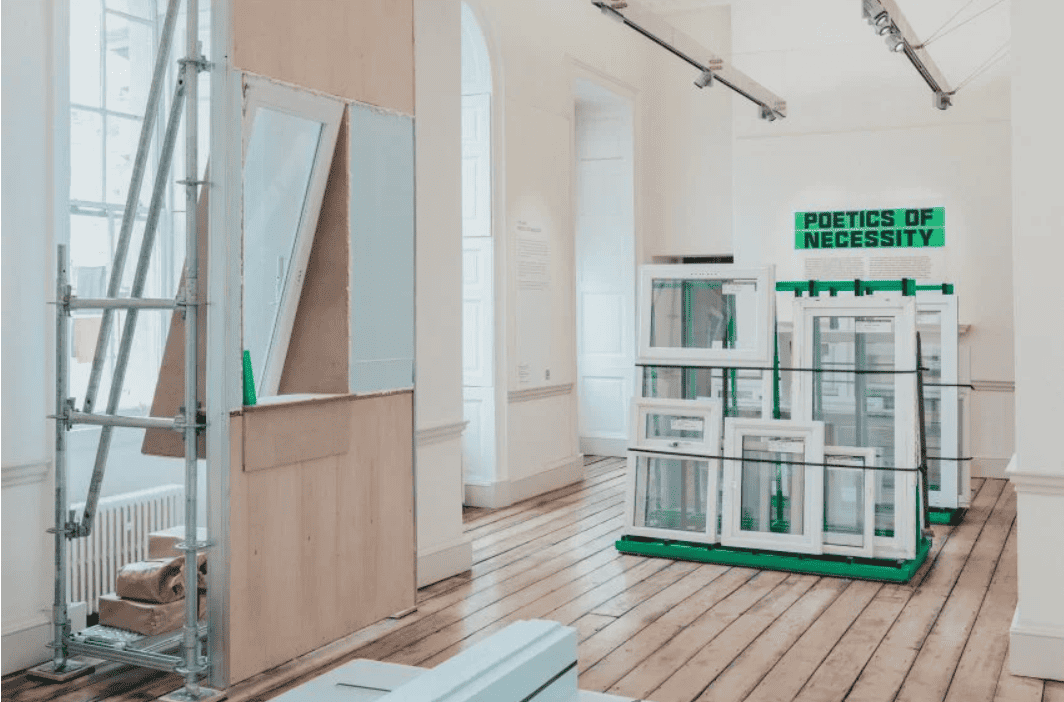 Simple ideas quite often prove the most effective, and the 'Poetics of Necessity' presented in the Polish room stands out as an example of best practice in solidarity. An existing Polish-Ukranian collaboration has been extended to include discarded windows from across London and the UK to replace those destroyed by Russian attacks. Developing techniques for reusing existing windows to provide humanitarian aid has the welcome side-effect of keeping perfectly good material from landfill in a city addicted to property development. The windows are labelled like archaeological finds with essential information about size and material, as well as the donor's name and location.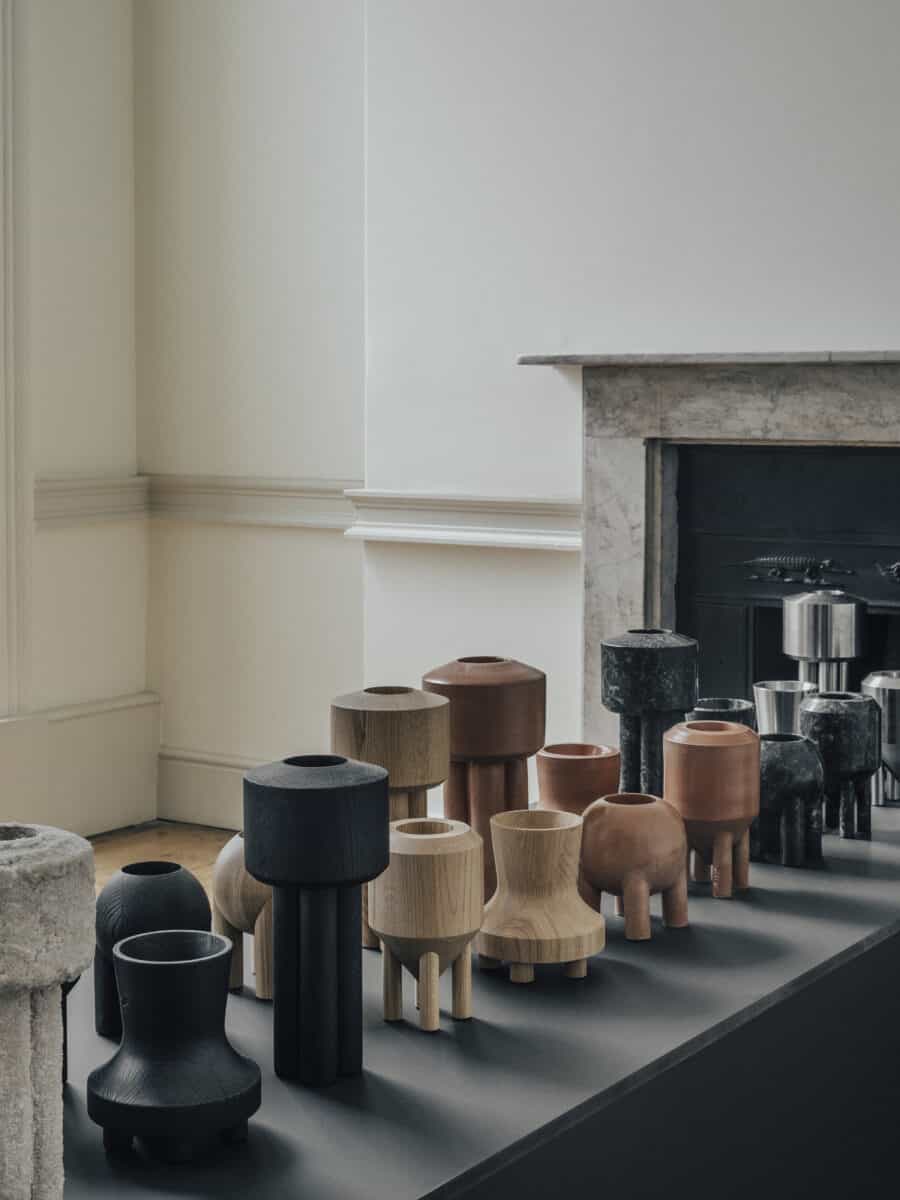 The Ukrainian room provides a poignant counterpiece with a display of objects inspired by industrial architecture, each group representing the essential resources the country is currently unable to process or export.
Another presentation of basic components is housed next door to Poland. While not universally recognised as an independent republic, Taiwan hosts its own pavilion and succeeds in making nuts and bolts exciting with a kinetic art installation accompanied by a set of cards that assign characteristics to small parts which read like star signs. If you are a nut, for instance, "You are hardworking, practical, persevering and communicative. You take responsibility for your actions and have a caring nature. You take satisfaction from helping others and are patient and empathetic."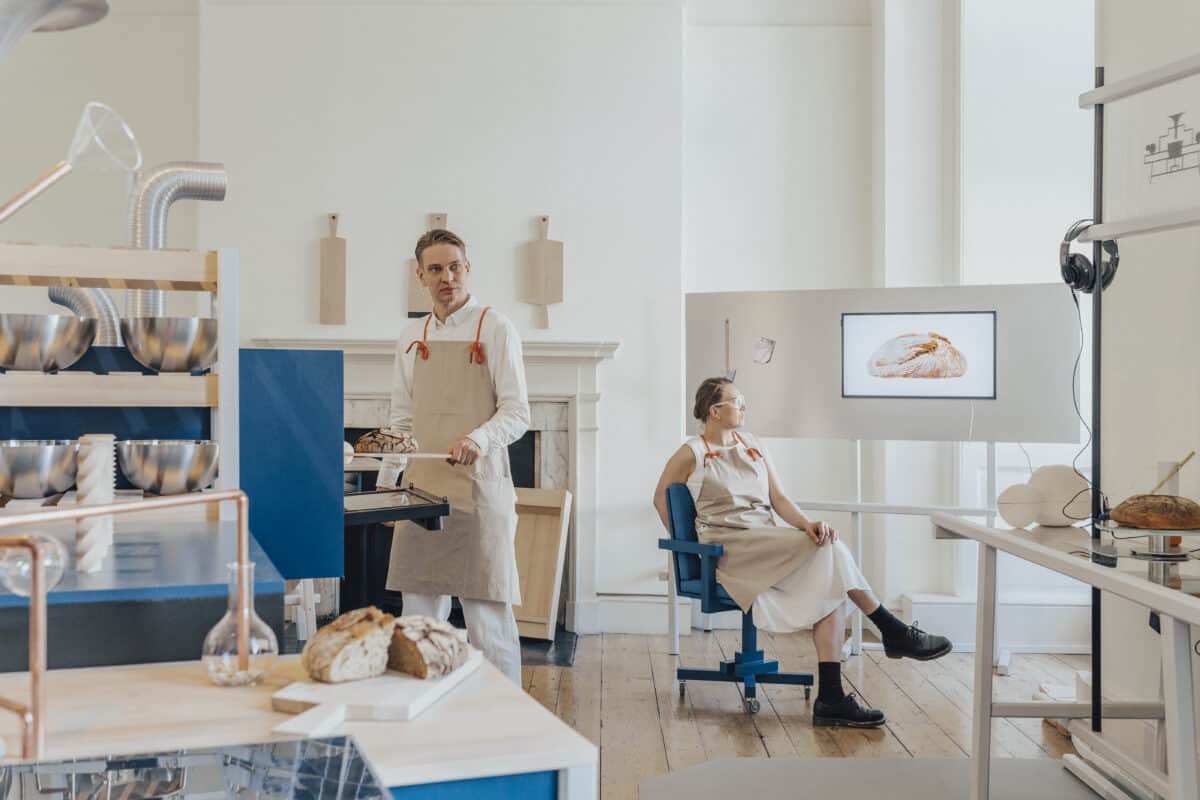 The most memorable exhibits are those that seduce with more than just visual appeal. The Austrian delegation will be baking bread for the duration of the biennale, while Saudi Arabia invites visitors to experience the craft of weaving on an imposing traditional loom. As their tapestry grows, the floating cloth made from Chilean biomaterials will disintegrate in the wing opposite. Somewhere in between you pass the least likely pavilion consisting of a piano positioned underneath a staircase where an interactive curtain not only responds to the mood in the room but also to the pianist's brainwaves.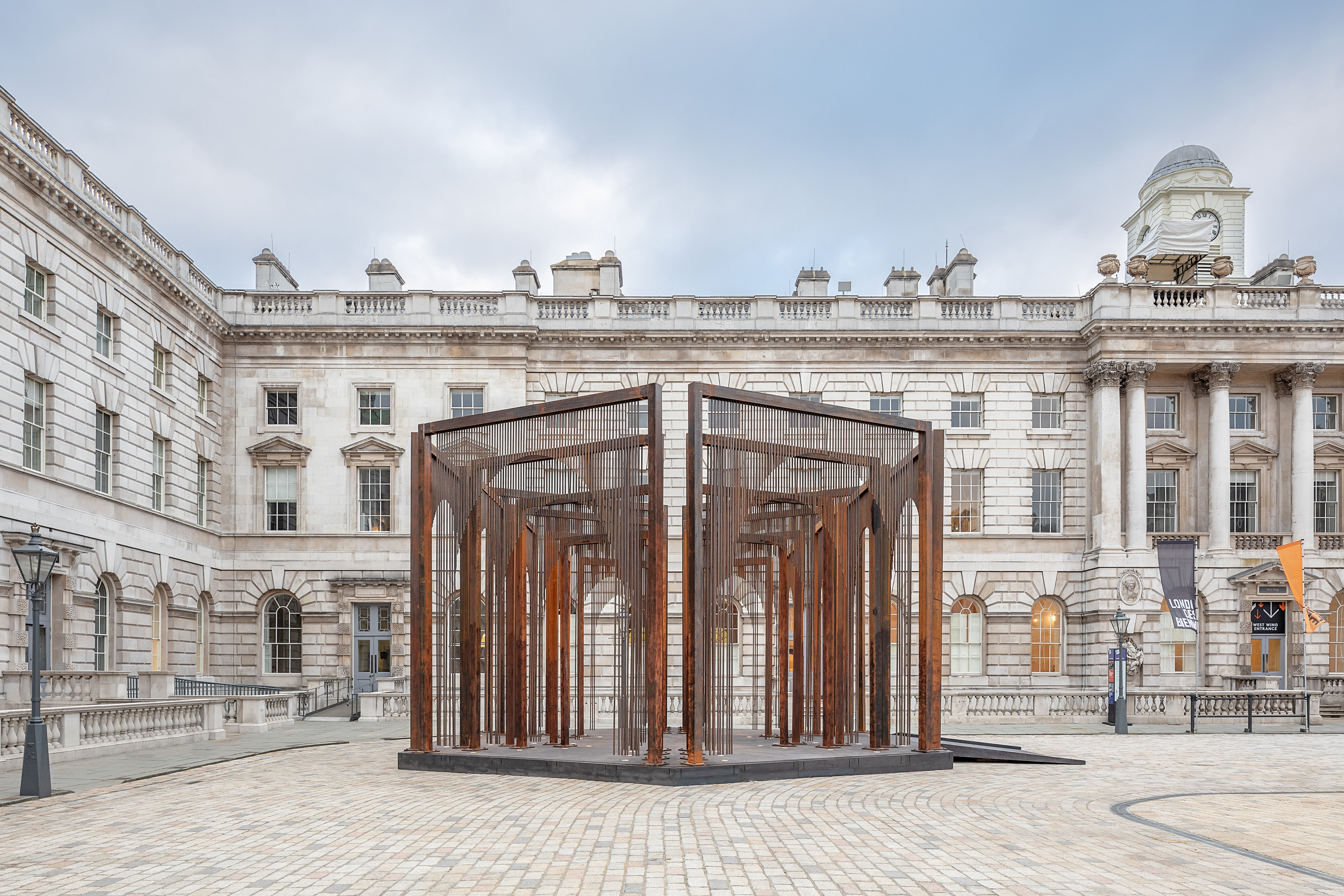 Some personal highlights include elements of sound, starting with an impressive installation in the courtyard (from Turkey). On the day I visited the monumental steel construction was fenced off with the rusty pipes gently swinging and singing in the wind. I have since learnt that 'Open Work' was conceived as an interactive stage responding to touch to evoke contemplation about representations of power, borders and social hierarchies – the temporary cordon proving that visitors may be kept at bay, but the elements will not be controlled.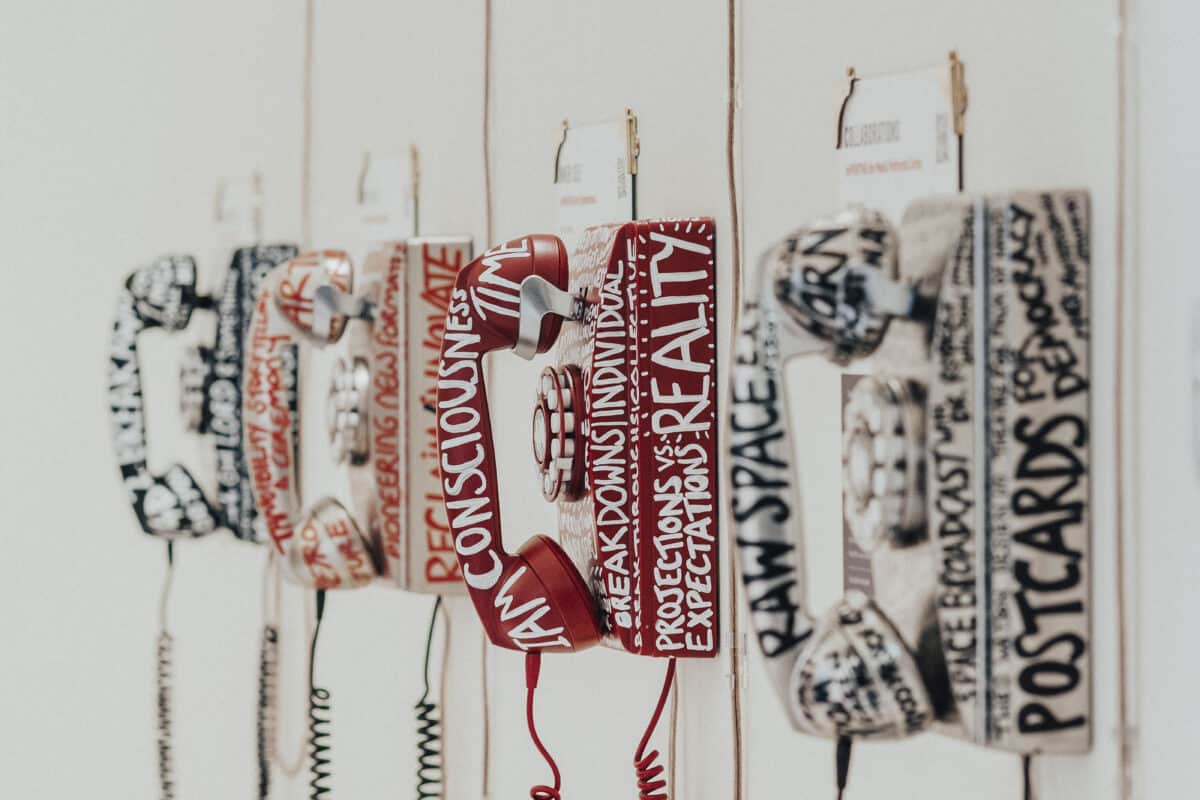 At the far end of a corridor, Beatie Wolfe presents a sonic self-portrait with rows of vintage telephones each sharing insights into the artist's memories, hopes, fears and dreams through recordings of conversations fed from a custom-made 'thinking-cap'. The installation not only evokes strong emotional responses – at least one teenage visitor was moved to tears – it also playfully illustrates which parts of the brain are involved in storing different types of data – all without the technology itself stealing the show.
There is plenty of obvious high-tech in evidence, with Congo and South Korea opting for VR presentations, and Ai-Da making a personal appearance while unwittingly proving that innovation does not always equal progress. The ultra-realistic robot presents as a woman and has been programmed to design household objects when it's not creating AI art.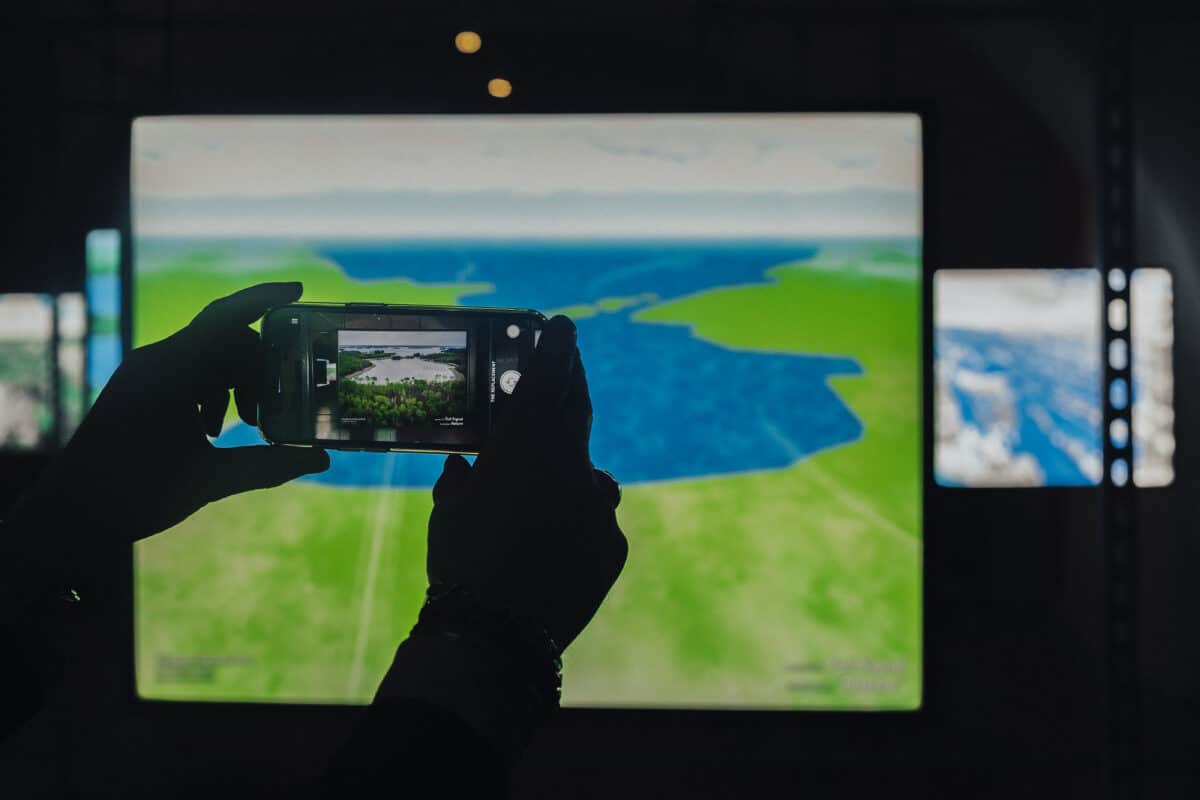 A more meaningful demonstration is hidden in the lower galleries where the USA present an Augmented Reality app "A Species Between Worlds: Our Nature, Our Screens" created by artist John Mack to illustrate how humanity is at risk from migrating from the natural to the digital world. This installation alone deserves a second visit, and next time I'll start at the Embankment entrance and work my way up from there.
Written very much from a right-brained perspective as an area not yet conquered by artificial intelligence, this summary is biased towards presentations appealing to the senses. With more than 40 exhibitors, plus a floor dedicated to learning and research centres from across the UK, there is plenty of food for deep thought to inspire the next generation of cross-disciplinary inventors and designers.
London Design Biennale, 25th June at Somerset House, London. TICKETS
londondesignbiennale.com @londondesignbiennale
Categories
Tags