Brian Clarke the world's leading artist working in stained glass opens solo exhibition at Damien Hirst's Newport Street Gallery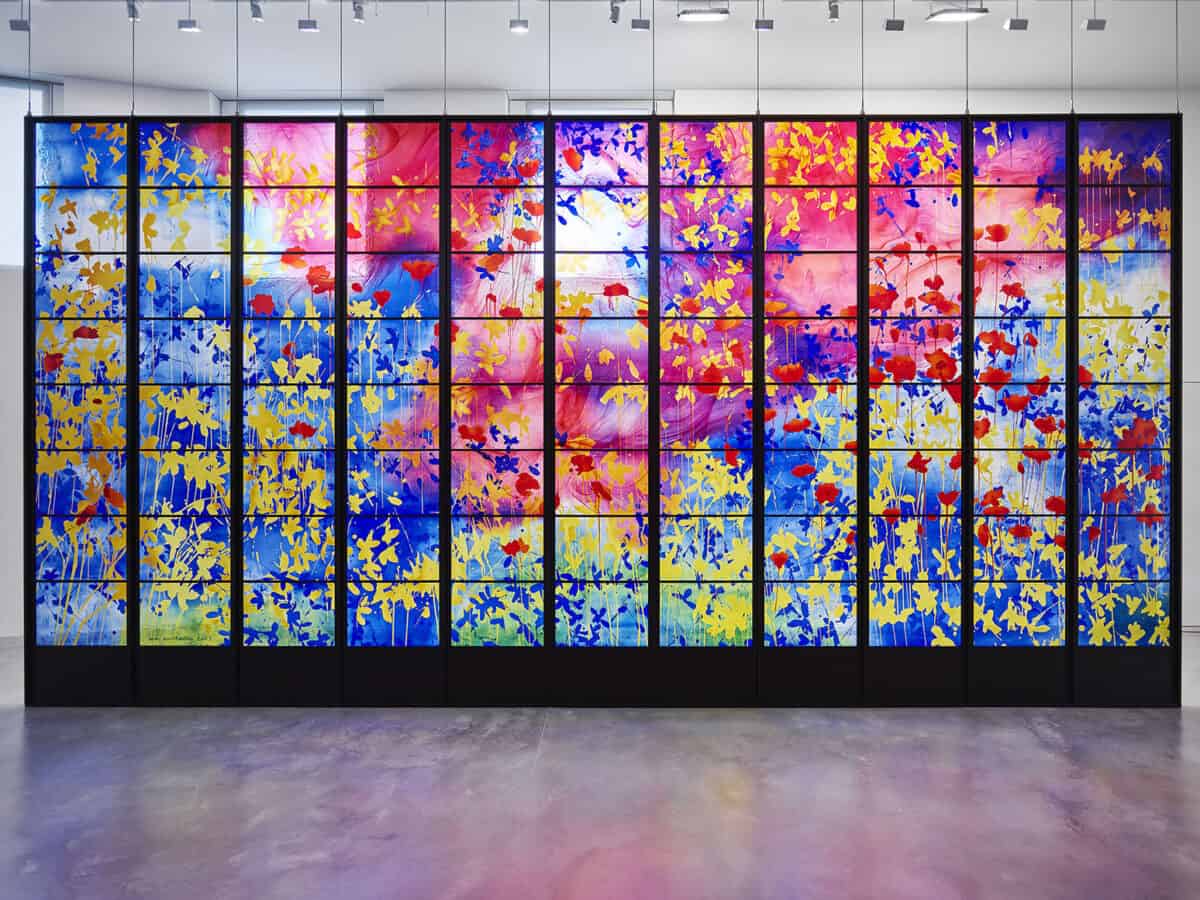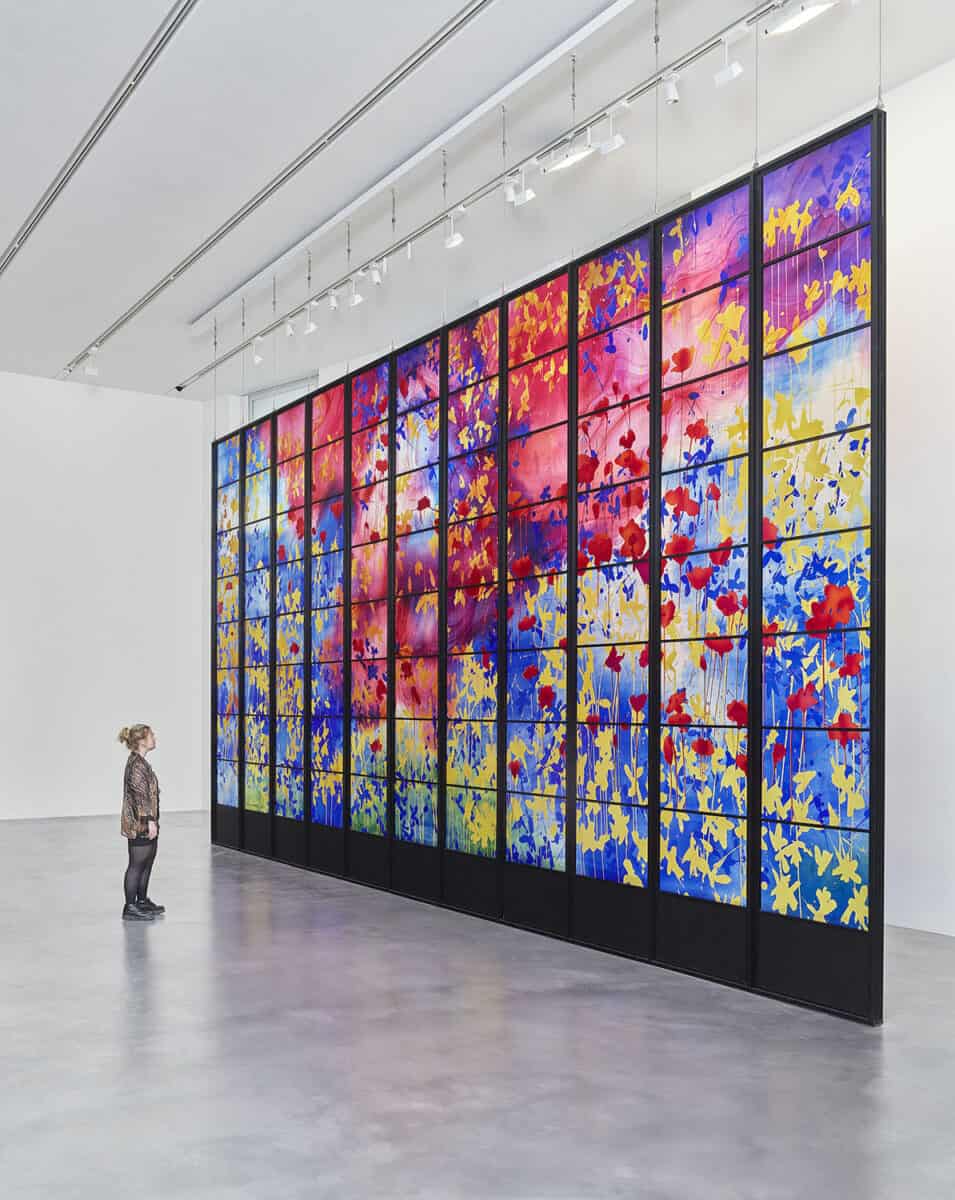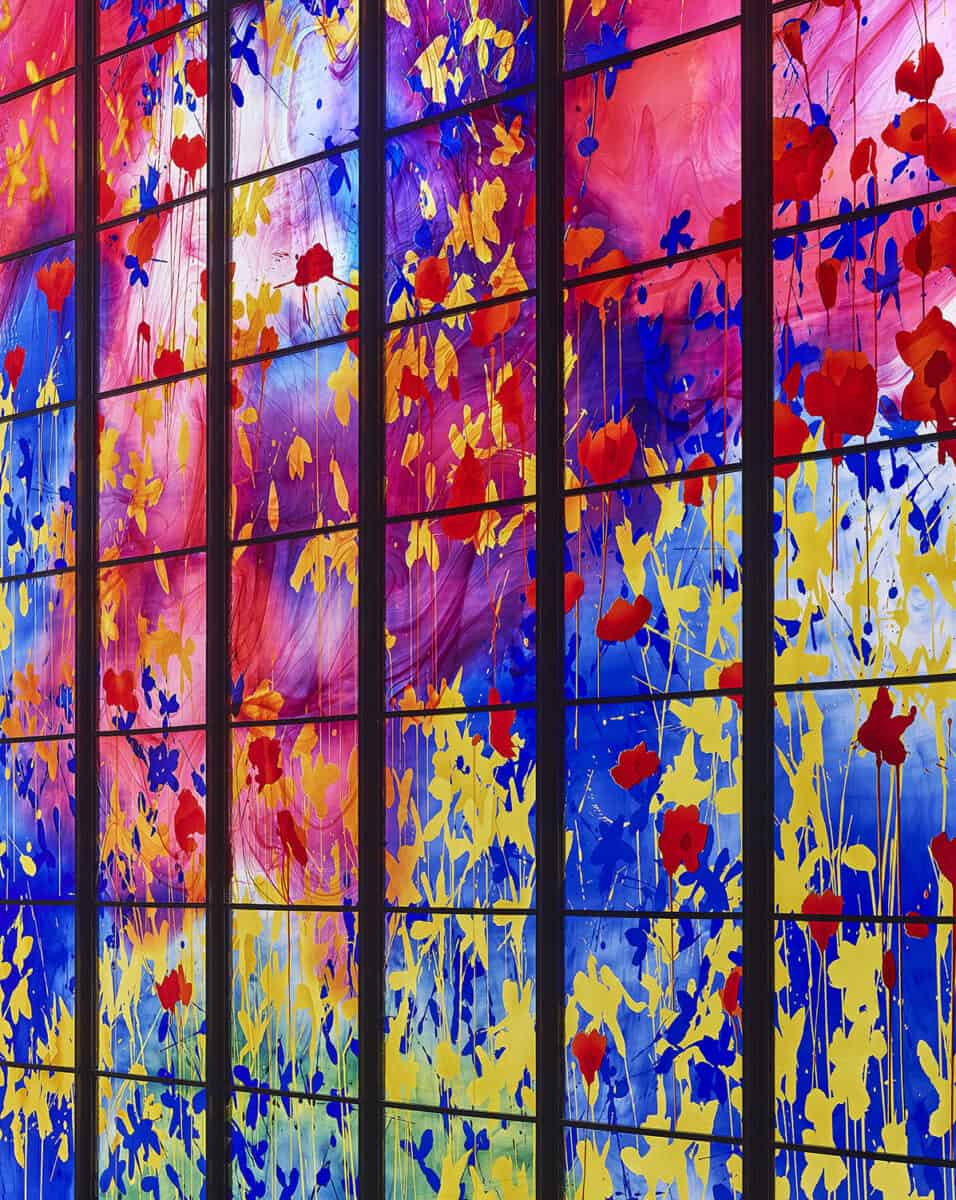 A Great Light celebrates Clarke's 70th year with an extraordinary collection of works from 2002 to the present day. This spectacular new installation of the artist's glass shows how flexible and wide-ranging the medium can truly be. His latest work is Ardath, a 42m2 wall of mouth-blown glass, bathing the gallery in light and colour, as flowering meadow motifs build up a rich and dense tapestry in etched glass.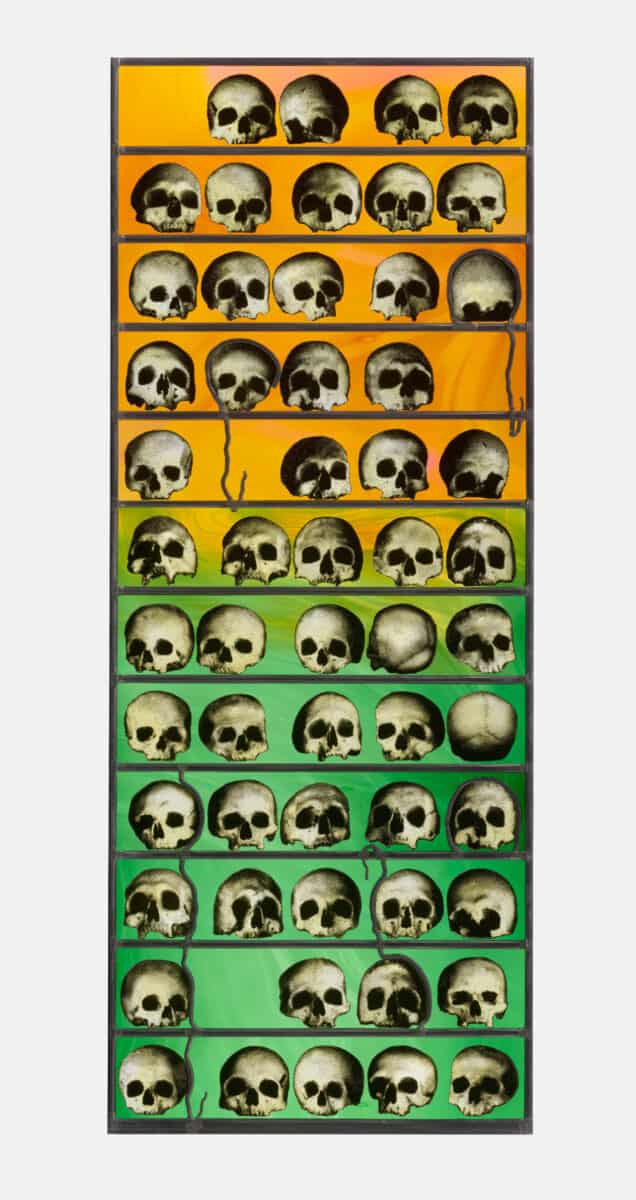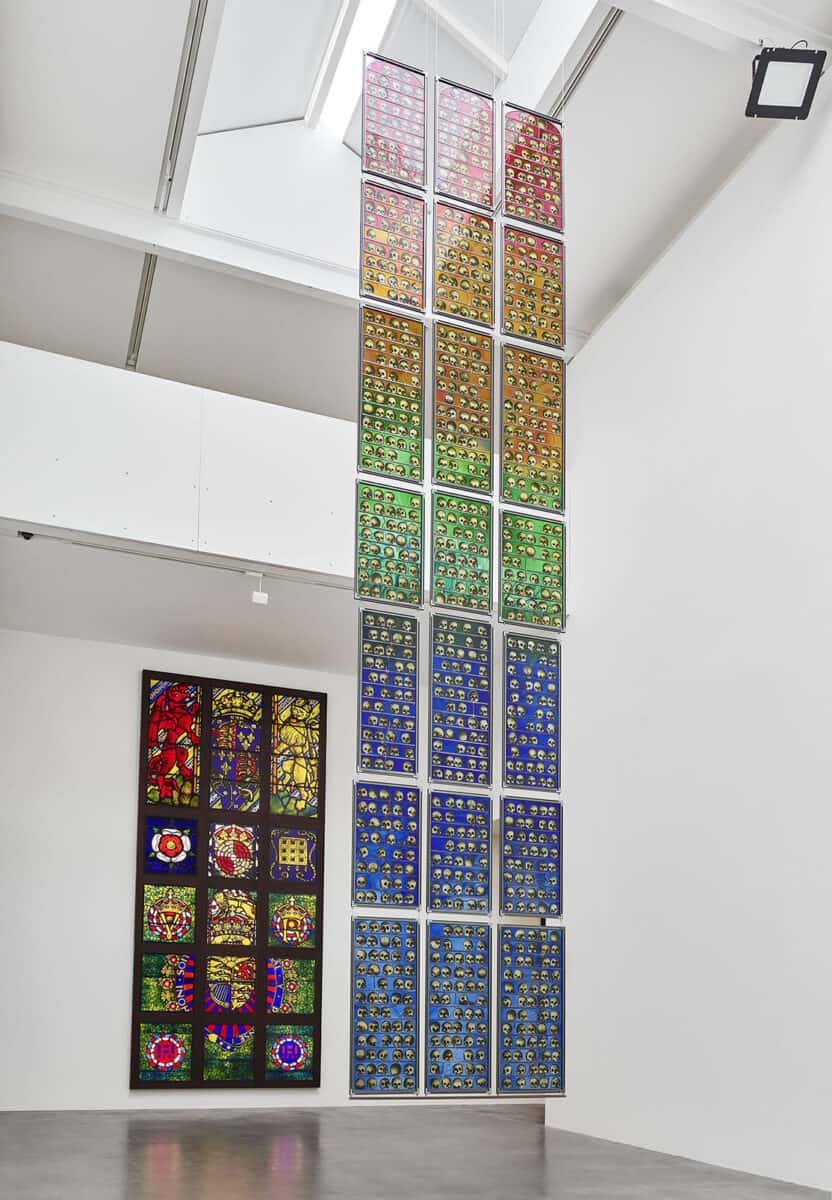 Another new work, Stroud Ossuary, depicts hundreds of skulls towering some 10 metres above visitors, with each graphically etched skull carefully placed on traditional lead lines. Other works are on a more intimate scale. His recent Kabinettscheiben are based upon his latest series of collages and drawings.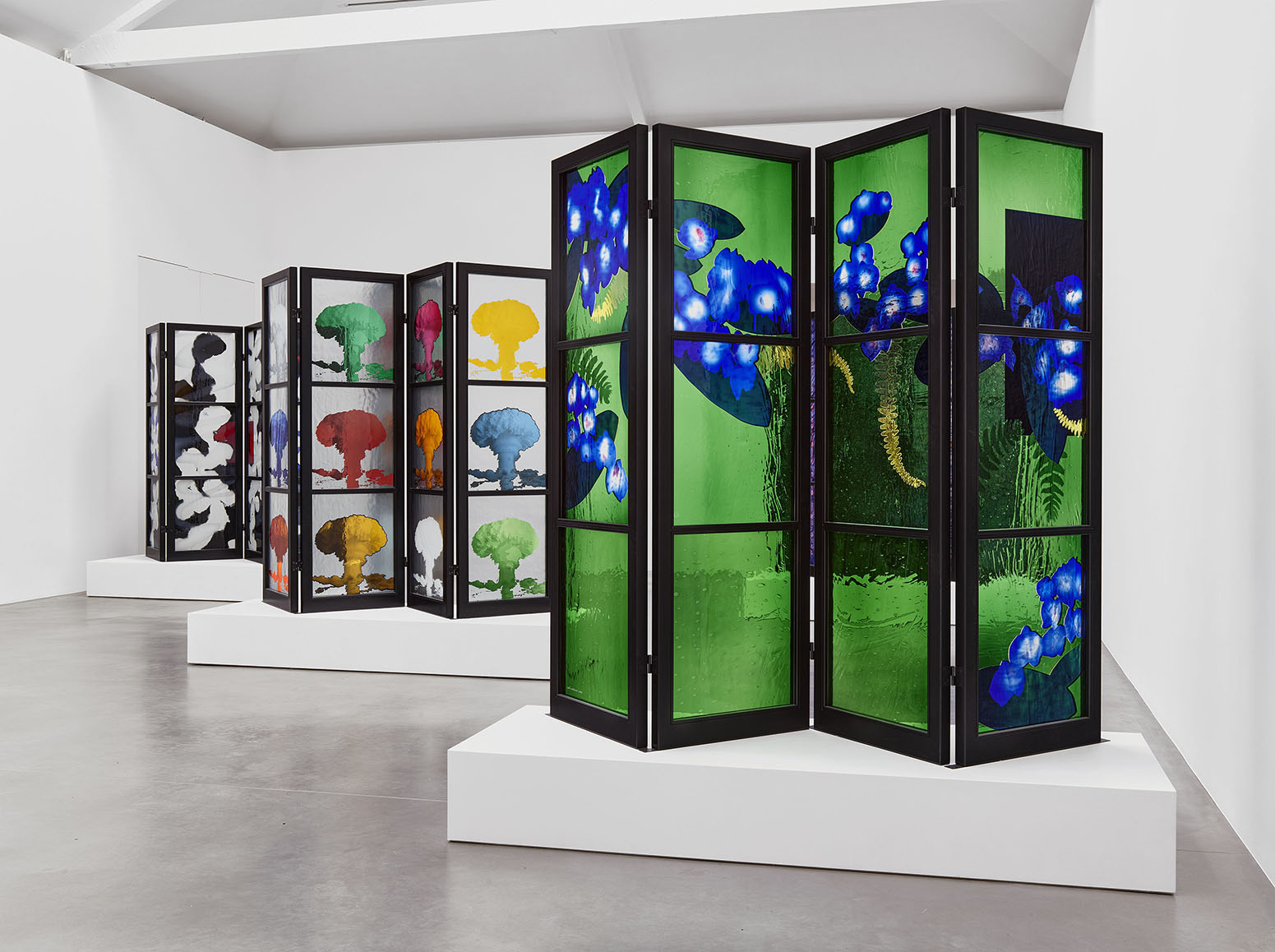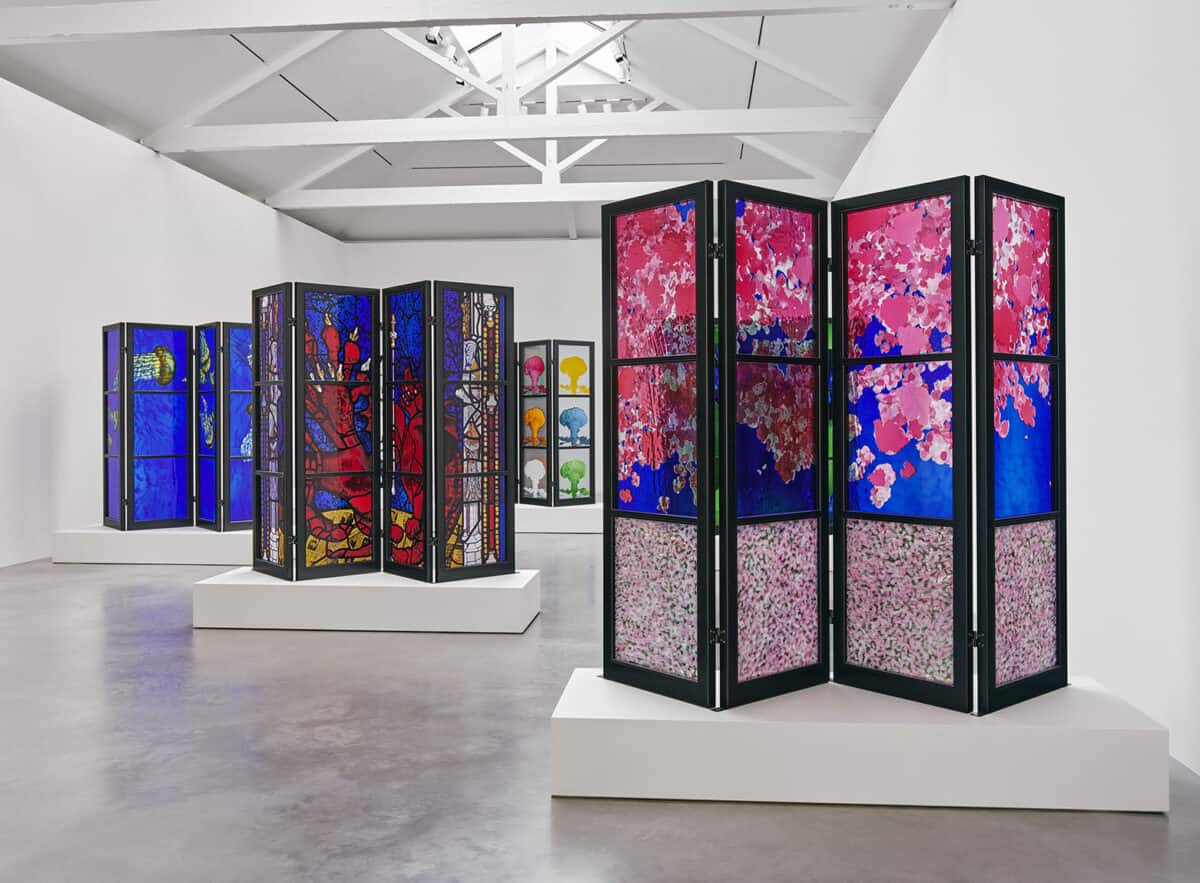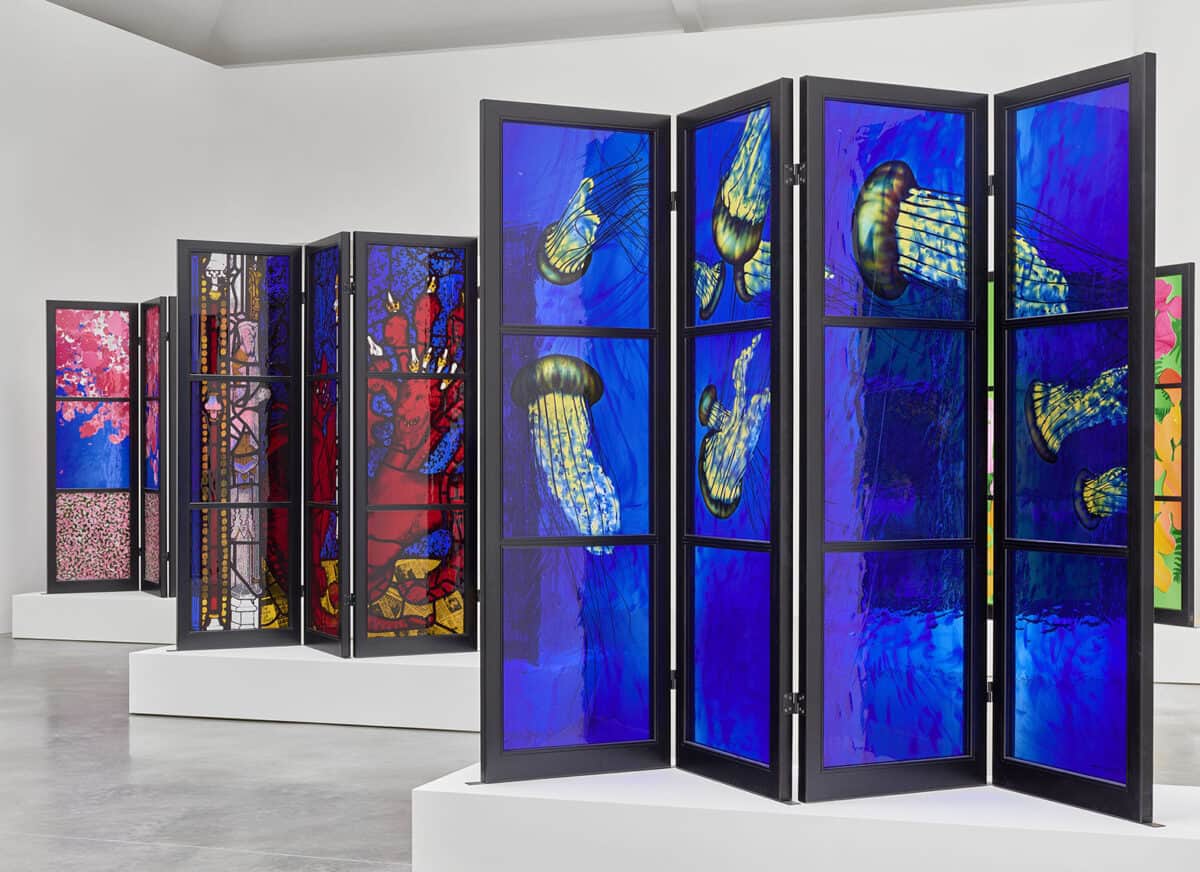 In earlier works by Clarke, visitors can meander through a gallery filled with vibrantly coloured folding screens, layering a multitude of patterns and colours. In contrast, large poignant leadworks create a contemplative environment, filled with reflection and mourning.
Large battleships and beachboys from 2002 show Clarke's continued experimentation with method and process. Triple-layered sheets of dot-matrix glass build up the translucent and transparent image of the battleship as if in a distant haze. The same process was employed on a monumental scale in collaboration with Norman Foster and Partners at their Al Faisaliah Centre, Riyadh.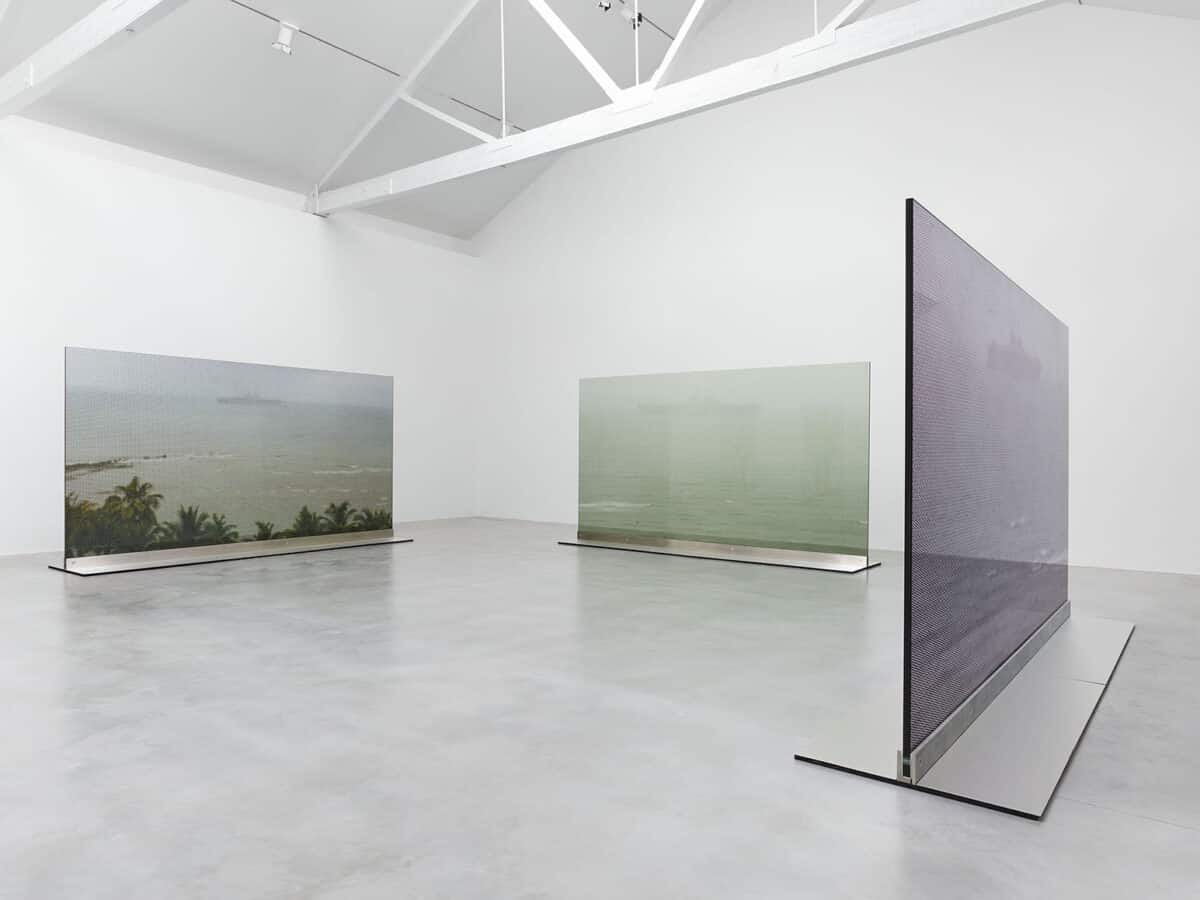 Across his five decades-long career, Clarke has consistently pushed the boundaries of stained glass as a medium, both in terms of technology and its visual potential. Clarke's vision for stained glass is fundamentally architectural, his impactful works are the result of a dedicated respect for the buildings and surrounding contexts of his work. His reputation both as a painter and as an architectonic artist is based on major installation projects all over the world, as well as smaller scale, autonomous works and international exhibitions of paintings and drawings.
Presented by HENI, Brian Clarke, A Great Light, 9th June – 24th September 2023, Newport Street Gallery newportstreetgallery.com
About the artist
Brian Clarke the world's leading artist working in stained glass whose work over the past five decades has spanned a wide range of genres and mediums. He has revolutionised the medium not only technologically but also philosophically, pushing the boundaries of what it can achieve. Equally important is his pictorial practice, explored in painting, sculpture, lead work, mosaic, drawing, collage and tapestry. 
Still, Clarke's primary medium is light itself. His art is imbued with tradition but is also radically inventive and reconsiders mainstream notions of what his various practices can achieve. Through them, Clarke interrogates the extremes of transparency and opacity, light and dark, absence and presence, and order and chaos. His unique and radical approach has earned him numerous awards and honours, and his artworks have been shown in prestigious collections and institutions worldwide such as The Victoria and Albert Museum, Sainsbury Centre for Visual Arts, Corning Museum of Glass New York and Tate London. brianclarke.co.uk
Categories
Tags