Exporama — Rennes' annual contemporary art event — is back this summer. Organised by Rennes City and Metropole, the festival takes visitors on an urban art trail that spotlights the wide array of contemporary art initiatives in the Breton capital. This third Exporama features two major exhibitions — Forever Sixties: The Spirit of the 1960s in the Pinault Collection and Art is Magic, a retrospective devoted to the British artist Jeremy Deller.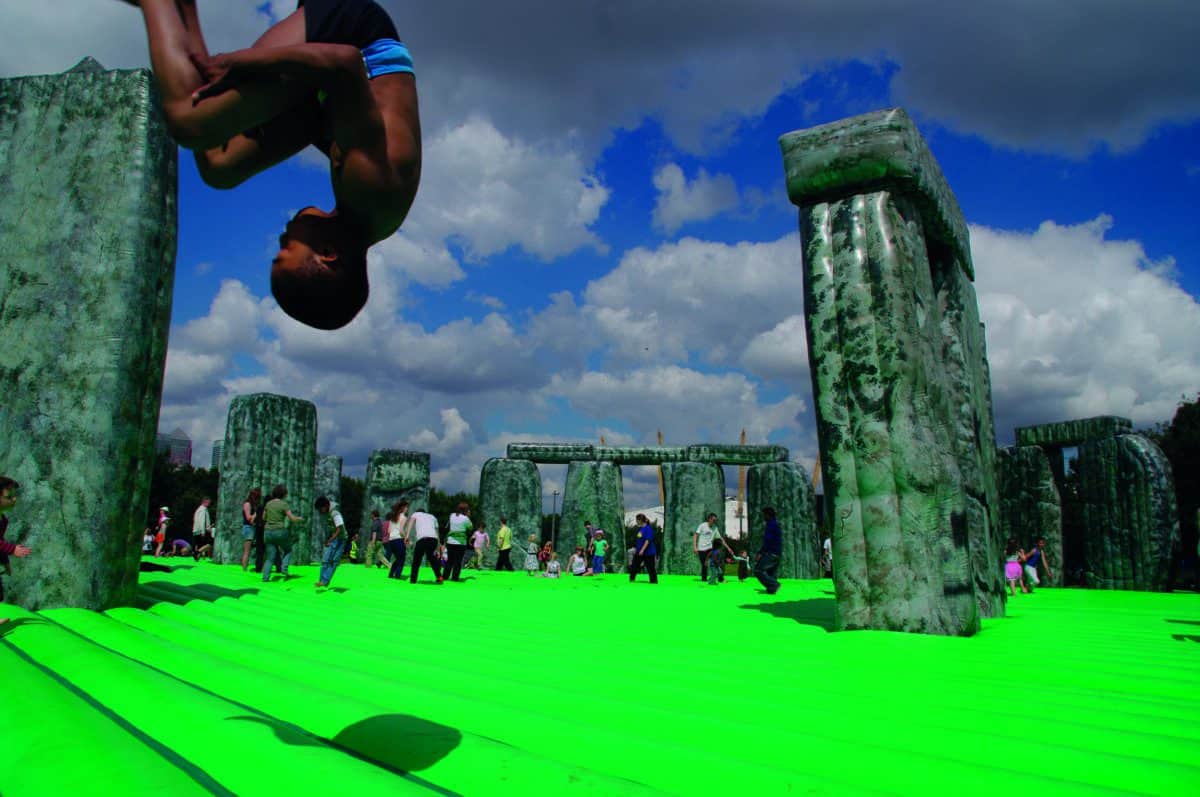 Art is Magic is the first French retrospective of the celebrated English artist Jeremy Deller (born in London in 1966), winner of the prestigious 2004 Turner Prize and Britain's representative at the Venice Biennale in 2013.
Deller's work deals in popular culture and counter-cultures, with his artistic inquiries centring not just on social issues and history but also on music. Deller's œuvre is tinged with acerbic humour and conscious socio-political discourse, making a connection between vernacular or mass culture and the world of work. The artist's quest has led him to explore the social history of his country and further afield through subjects as diverse as the social unrest of the Thatcher era, the pop group Depeche Mode, the world of wrestling, the spawning ground of Brexit… and even acid house and the rave movement. In each instance,
Deller has constantly endeavoured to include other participants in the creative process.
The Art is Magic exhibition provides a broad overview of Deller's work from the 1990s to the present day, focusing on 15 major projects and key works that have marked his career. In addition, the event marks the publication of the first retrospective of the artist's work in French.
One retrospective, three worlds
Art is Magic will be spread over three venues the Rennes Museum of Art, La Criée Centre of Contemporary Art & Frac Bretagne.
The exhibition at the Rennes Museum of Art gives an overview of Deller's creative output since the 2000s with work combining performative art, video and installation. Valerie's Snack Bar and Speak to the Earth and It Will Tell You explore the ties that bind people together — the much-vaunted "social cohesion".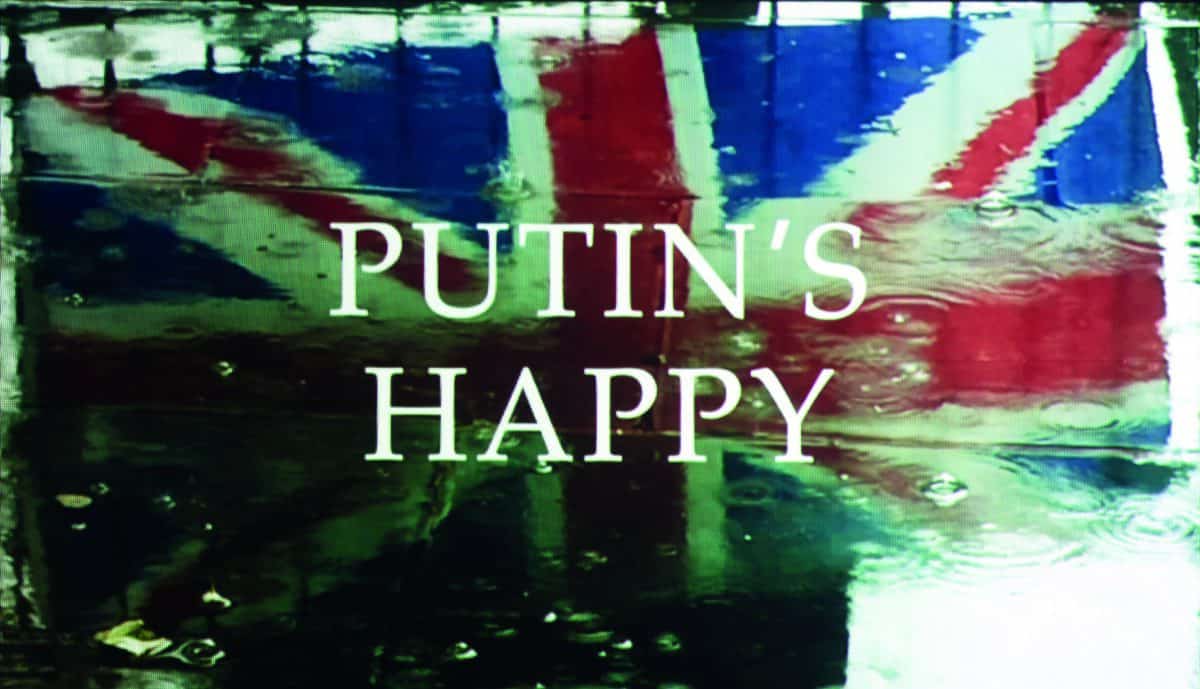 The Battle of Orgreave and Putin's Happy are presented as tools for investigating and examining political struggle and its treatment by the media, from the social conflict of the Thatcher years to the more recent debates about Brexit.
This historical context — political, social and artistic — is also in evidence at La Criée Centre of Contemporary Art with Warning Graphic Content, a collection of Deller's poster and print work from 1993
to 2021 that features over 100 pieces. In direct response, the voice-over in Deller's slideshow Beyond the White Wall recounts his projects undertaken in the public space that blur the boundaries between the space of art and the social space.
The exhibition at Frac Bretagne presents Deller as the great observer of vernacular culture in the United
Kingdom. Folk Archive (2005 with Alan Kane) combines drawing, painting, film, performative art, costume,
decoration, political opinions and humour alongside some surprising objects. The work celebrates a vast
range of British pastimes and pursuits, demonstrating that folk art in Britain is widespread and in good health.
As a counterpart to this installation, three films address the appropriation of popular culture: English Magic (2013), Everybody in the Place: an Incomplete History of Britain 1984-1992 (2018) and Our Hobby is Depeche Mode (2006, with Nick Abraham).
Curators: Étienne Bernard Director of Frac Bretagne, Jean-Roch Bouiller Director of Rennes Museum of Art, Sophie Kaplan Director of La Criée Centre of Contemporary Art, Claire Lignereux Head of modern and contemporary art at Rennes Museum of Art and Exporama coordinator.
Art Is Magic, A retrospective of Jeremy Deller, Jeremy Deller, June 10th – September 17th 2023, the Rennes Museum of Art, La Criée Centre of Contemporary Art & Frac Bretagne
About the artist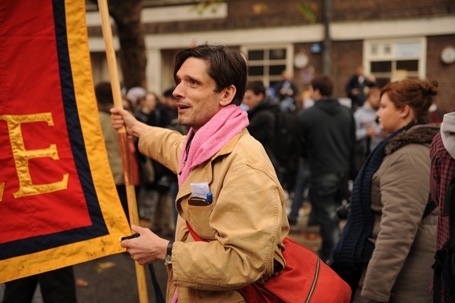 Jeremy Deller was born in London in 1966. He studied art history at the Courtauld Institute (London) in the 1980s, and subsequently at the University of Sussex.
Deller met Andy Warhol for the first time in London in 1986 before meeting up again at the Factory in New York. In 2004, Deller was awarded the prestigious Turner Prize for Memory Bucket, a documentary video about George Bush's hometown in Texas. In 2007, Deller was invited to take part in the 2017 edition of the ten-year contemporary art festival Skulptur Projekte in Munster, Germany. He launched a long-haul participatory project with various clubs in the city and its residents, which stretched over 10 years.
Deller had a solo show at the Palais de Tokyo, Paris, in 2008: D'une révolution à l'autre featured Folk Archive in its entirety, a work that explores British popular culture. Deller's first retrospective in 2012, Joy in People, was shown in Brussels (WIELS Centre d'Art Contemporain), followed by Philadelphia (Institute of Contemporary Art) and St Louis (Contemporary Art Museum).
Deller represented Great Britain at the Venice Biennale in 2013, where he took over the British pavilion with English Magic. In 2016, he organised the performance Iggy Pop Life Class in New York. In 2021-2023, Warning Graphic Content, an exhibition of Deller's posters and printed work, was shown in Glasgow (The Modern Institute gallery), Paris (Art Concept gallery), Geneva (Museum of Modern and Contemporary Art), Barnsley (The Civic), Vienna (Franz Joseph Kay) and Copenhagen (Kunsthal Charlottenborg).
Deller has developed an artistic approach since the 1990s that shifts between conceptual, performative,
installation and video art. He states that he prefers "working with people rather than things". Instead of
creating works of art, Deller aims first and foremost to produce encounters and events by bringing together people from different walks of life. His dominant playground is Great Britain, although he has also undertaken artistic projects in the United States and Germany in particular. The starting point for Deller's work is his particular interest in social history, politics today, popular culture and music. He sabotages the status of the creative artist, incorporating all kinds of people into the creative process — working men and women, amateur practitioners, eccentric inventors, children, fans of rock 'n' roll or pop music. With each experimentation, Deller humorously restates his tremendous sense of wonder for counter-cultures, anonymous inventiveness and the rebellious power of the people.
Interview with Jeremy Deller and Sophie Kaplan, La Criée Centre of Contemporary Art, Saturday June 10,
2023, at 3 p.m
BOOK
Art is Magic, le meilleur livre de Jeremy Deller is the first monograph in French on the famous English artist. The book explores Deller's cultural references from Rod Stewart to the Industrial Revolution, and links them to his iconic œuvres. This detailed book, designed by Deller himself, is organised around 12 chapters written by the artist, and features five interviews. Published to mark Deller's first retrospective
in France, Art is Magic provides the most comprehensive overview of the artist's work from the 1990s to the present day, drawing on 15 major works and projects that have punctuated his career.
Art is Magic is an attempt to connect the key pieces in Deller's œuvre with the art, pop music, film, politics and history that have inspired him. Much ink has been spilled about Deller over the decades, but this is the first time he has brought "Art is Magic, le meilleur livre de Jeremy Deller"
Together all his cultural sources in one book. Art is Magic is divided into three sections: a visual guide to Deller's favourite pieces; in-depth reflections on his life and technique as an artist; and an album of images explaining what motivates him (from Rod Stewart to bats, from the perfect jukebox to Neolithic axe heads).
The book presents work that has marked Deller's life and career, most of which has never been seen before. Art is Magic features themes as diverse as Deller's inflatable installation for the Glasgow International Festival, the miners' strike (his film on the Battle of Orgreave), bats (the subject in at least three of Deller's works), Andy Warhol (whom he met in 1986), the links between the Industrial Revolution and heavy metal, and hen harriers pecking at the eyes of a Tory MP (in his anti-hunting mural created for the Venice Biennale).
Publishers: Cheerio Publishing, London (English version), Rennes Museum of Art, (French version)
Distributer Les Presses du Réel, Dijon (French version) 240 pages 2,000 copies € 28
VENUES
La Criée Centre of Contemporary Art is an exhibition space, a tool to generate ideas, encounters and verbal exchanges. The centre is dedicated to artistic experimentation and the production and dissemination of work by emerging or well-established French and foreign artists on-site and beyond. La Criée is located in the very heart of Rennes in the old Halles Centrales covered market. The centre reaches out to exhibition practices, research, international dissemination and an enduring presence in the region. The core objective is to experiment with different ways of meeting and communicating with the public. La Criée is a cultural facility belonging to the City of Rennes.
Frac Bretagne's artistic and cultural project — entitled Faire archipels ("Making Archipelagos") — aims to question how the institution can address the legitimate aspirations of contemporary society. It meets this goal via an ambitious programme designed to exhibit, disseminate and document its collection of over
5,000 works, as well as numerous programmes intended for the general public. Inclusivity, diversity and an openness to other disciplinary fields in Brittany and the world are important facets of Frac Bretagne's mission, which is developed through a horizontal and participative mediation policy, its inclusion in international circulations, and its dedication to co-productions with other institutions. Frac is also committed to addressing gender equality and issues of eco-responsibility.
Rennes Museum of Art provides an overview of the history of art from antiquity to the present
day. The museum is organised in three major sections: a cabinet of curiosities dating from the 18th century, which was added to and enriched over time with the goal of creating a museum-world; a collection of old masters (Veronese, Rubens, Chardin, Gustave Caillebotte and Odilon Redon), with a particular emphasis on 17th century French painting (Georges de La Tour, Charles Le Brun, Noël Coypel and Philippe de Champaigne); and a collection of modern and contemporary art amassed in the mid-20th
century (Picasso, Gris, Tanguy, Laloy, Soulages, Hains, Asse, Morellet, Nemours and Molnár). The museum's temporary exhibitions are designed to showcase these three key collections that provide the opportunity to compare and contrast the art of antiquity, contemporary art and collectibles from different
origins. The Museum of Art is a cultural facility owned by the City of Rennes.
Categories
Tags