A makeover doesn't just make you look great – it makes you feel confident and powerful. Best of all, a makeover doesn't need to be expensive.
Below, we've put together a comprehensive guide to giving yourself a rom-com-worthy makeover that'll transform any girl next door into an elegant beauty.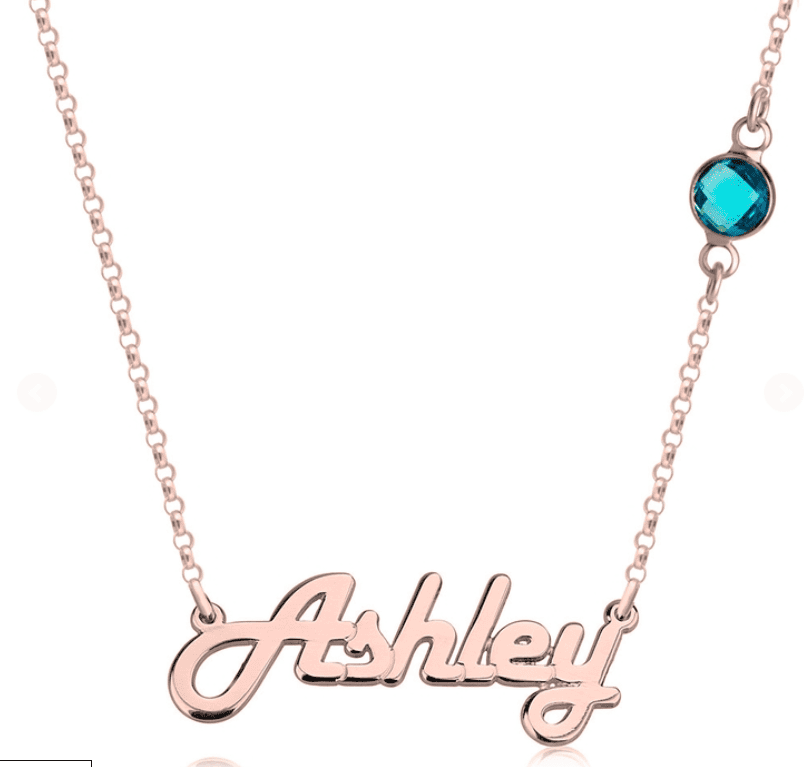 Accessories
We'll start with a way to update your wardrobe that's incredibly affordable, and also maximizes your outfit options without splurging on a whole new wardrobe. We're talking about jewelry. Investing in a few staple pieces of jewelry is an easy way to create a multitude of new looks – but the difficulty is often finding pieces that match or compliment a variety of pieces in your wardrobe, and which accurately fit your style. A great option in this situation can be personalized jewelry that you design yourself to complement the existing pieces in your wardrobe, and customized to your own unique personal style. This also has the added advantage of ensuring your piece is truly unique and one of a kind. Not to mention customizing your own jewelry doesn't just give you a fantastic end result – it's also an incredibly fun and memorable experience.
Clothes
Being on a budget doesn't mean that you can't go shopping for new clothes. It just means that you'll need to be careful with the pieces you buy. One of the most effective ways to gain a whole bunch of new pieces for your wardrobe is to explore second hand stores. Of course, you'll need to browse a bit, but thrift stores are a great way to find unique, vintage, or even luxury brand products for just a fraction of their true value. If you don't feel like browsing through the racks in person, Facebook marketplace and similar apps are a great way to go second hand shopping from the comfort of your own couch. Even if you're not keen to shop second hand, it absolutely is possible to buy new clothing for under its true cost. Consignment stores and factory outlets are another great place to shop on a budget for new in-store merchandise at much below market value.
Hair
Getting your hair done is one of the most dramatic and effective ways to give yourself a makeover. The first thing you'll want to do is figure out how you want to change your hair. If you have long hair, a cut can dramatically alter your look. But the options are unlimited even for those with short hair ! Nowadays, wigs and extensions are incredibly affordable, and available at many online retail stores. If you don't want to drastically alter the length of your hair, bangs are a great option for a whole new look.  And of course changing your hair color gives you literally unlimited options to choose from. Up next is almost the most fun part of getting your hair done is a mood board. Browse through Instagram, Pinterest, and photos of your favorite celebrities to inspire yourself, and figure out which cuts and colors you like. Once you've decided what you want, make sure to go to a trusted stylist – one that's been recommended, you're familiar with, or has good reviews on Yelp. 
Makeup
Lastly, like any good romcom, your makeover needs to end with some fresh makeup. A great way to get all the makeup you need on a budget is to stick to the basics. The first thing you'll need is a primer, to prepare your skin for any other makeup you'll wear. Next, you'll probably want a concealer to even out your skin tone – a foundation isn't a must, but great to have for those who prefer a little bit of heavier coverage. Next, you'll probably want to add blush or lip tint – a great money saving hack here is to look for products that can be used as both blush and lip color. You probably won't need eyeshadow in a basic makeup kit, or for most natural or low key looks. Eye liner and mascara on the other hand are must haves, and absolute essentials to go from looking like you just got out of bed to a wide-eyed and fresh look. Lastly, you don't need both a setting spray and a finishing powder – but you do need at least one to make sure all your makeup doesn't wipe off by the end of the day !
Categories
Tags