Sustainability and diversity are increasingly important key-words in the fashion industry. Climate change protesters used London Fashion Week as a stage for spreading the message and to ask questions about where are clothes coming from. The increased awareness and active engagement with positive fashion has inspired many designers to become more imaginative with where they source materials.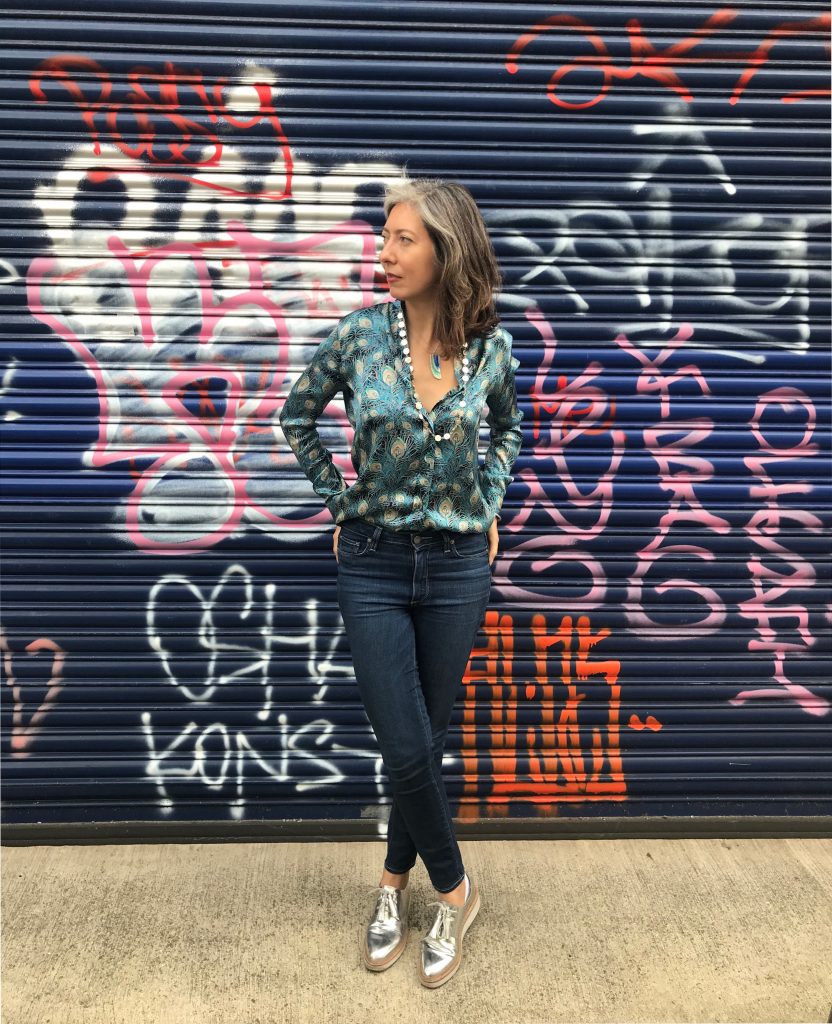 Tarra Rosenbaum works in a broad range of materials. Her endlessly inventive mind also looks beyond traditional materials for jewellery used today, and her leaf, skull and coral charms are elegantly rendered in hand-carved bone, again upcycled from a butcher in Indonesia. The cycle of life is continued with their transformation into jewellery. Instead of being thrown away, the meat bones are kept, cleaned and lovingly carved by Dewa, a skilled craftsmanship Tarra has spent many happy afternoons with drinking tea and whittling a piece together on the floor of his studio. Dewa is as inspired by nature as Tarra is herself, and the pair spend many hours pouring over books of natural history. Although Tarra's bone charms may not be vegan, they are a perfect way to keep the cycle of life spinning with energy and style.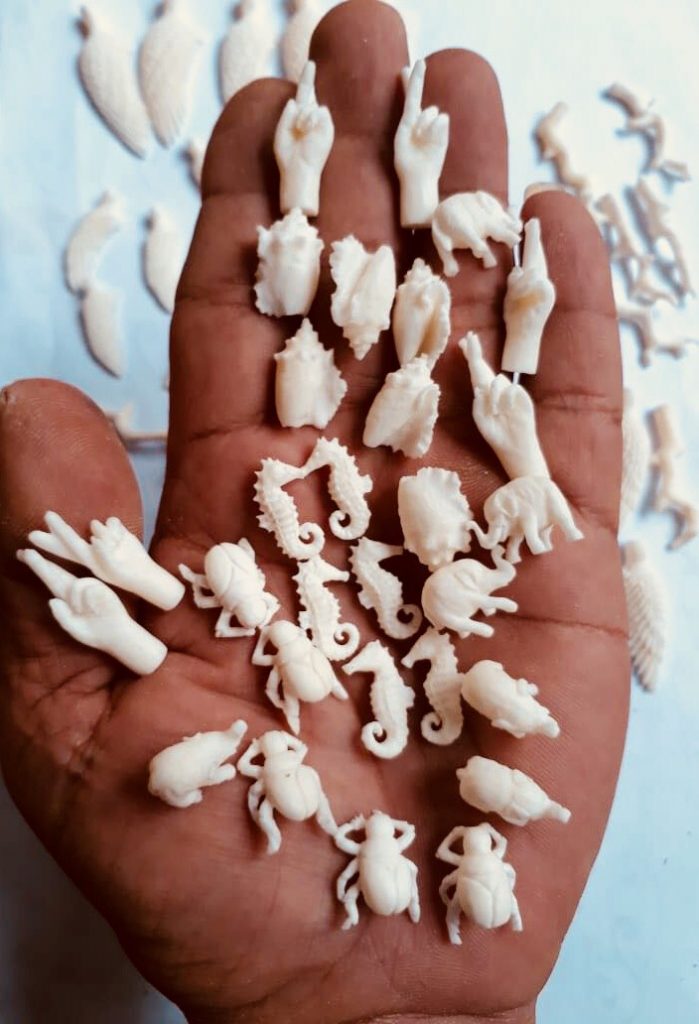 Between pop-ups in Sweden, the US and London, Tarra has been designing a new colour range of small stackable Aurora rings in her Bethnal Green studio. I met her there for a chat over tea and her homemade cardamom rice-pudding….
What attracts you to jewellery?
I love the idea of adornment. The personal meanings that lie behind each piece of jewellery are especially intriguing to me. I also like the architectural element of designing jewellery. You have to be an architect in miniature and be able to understand and gauge space. I think if I wasn't a jewellery designer I would have been an architect. But once you are a designer you are happy designing anything.
What is your favourite piece of jewellery; either that you own or that you would like to own?
Hard one! The problem is that there is nothing that I do not like. I am a magpie. My background in museum conservation which gave me a strong appreciation for every historical aesthetic. I love how jewellery is a microcosm of history. Similar to art, but art only captures a moment, whereas jewellery is a path to show what was in people's hearts. You can tell a lot about a person from seeing their jewellery; were they religious if they wore a crucifix or their favourite animal from the charm they wear. But Lalique is my favourite designer for the pure painterly method of enameling and love for nature.
How did you discover your more unusual materials, like wood, bone and Faience?
Wood I started working with because I wanted a wooden hair clip. A lot of my pieces began as something I would like to wear. But it seemed a perfect fit with my logo being a tree which I was drawn to on a childhood trip to India. Bone presented itself to me in Indonesia. I really liked the range of detail it made possible and loved that it was recycled from a butcher. My Native American ancestry taught me to use everything and using bone feels like an way to connect with my heritage.
I discovered faience while preparing for an exhibition on Egyptian artifacts for RISD in the late 1990s. I love the rich blue colour and so when I started my business I wanted to bring that to my designs and enrich the symbols with modern day artifacts."
What is your favourite material to work in? And could you explain why?
I have a soft spot for beads. I used to spend a lot of time as a child beading necklaces. The process brings back a childhood memory of blissful creativity. Enamel is also one of my favourite materials. I felt and feel a huge pull towards colour and enamel allows one to create a rainbow. I am also fascinated by the conductive quality of metals, I think they hold a lot of spiritual energy.
Do you have a favourite stone? If so, why?
Tourmaline. …And morganite. When I started my business in 2006 I wanted the whole collection to be in silver and tourmaline. When I sold the first pair of cherry blossom earrings with tourmalines I had to make myself another I loved them so much!
How do you think it could become more ethical/sustainable?
Upcycling the unexpected! Gold and silver have always been recycled; who would throw them away!? But the gemstone mining industry doesn't feel ethical. That is why I like to recycle old mine cuts and heirlooms and to use unexpected materials like bone and wood. I always ask who and how does a stone get mined and I hope other people will ask it too. Hopefully it will make people think about supply chains and the bigger impact on the environment they could be causing.
Where do you see the jewellery market developing?
Bespoke (I hope!). I think that a intimate involvement in the materials and production process makes something a luxury. I think people value experience, almost over material things so a personal involvement in the creation process is important. People can be involved and get more than just a kick out of consumption.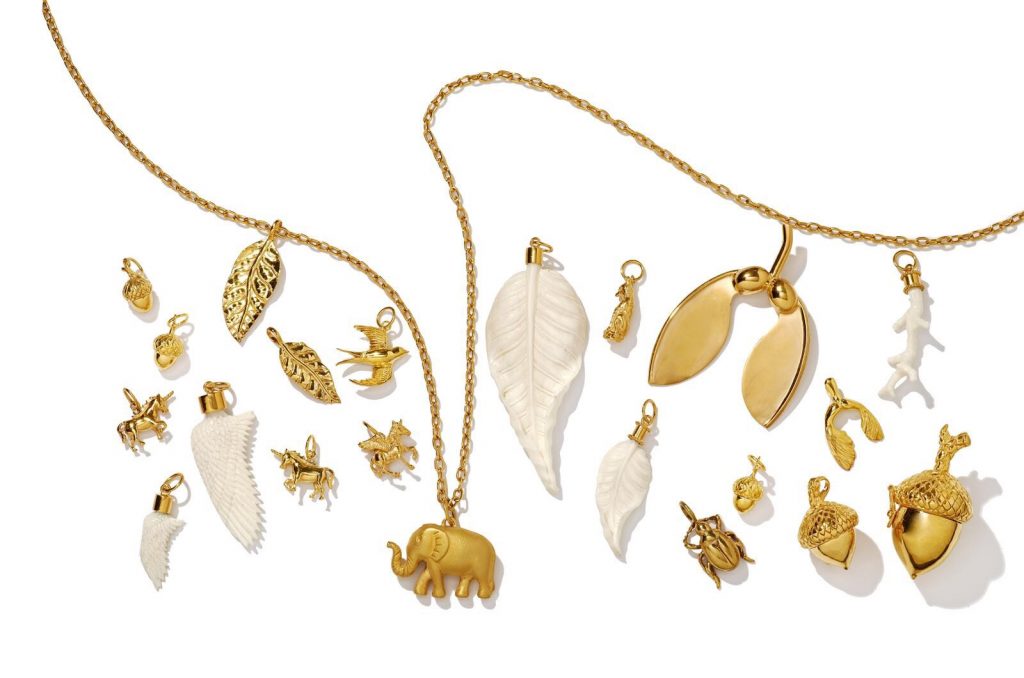 What advice would you give to a new jewellery designer?
Be imaginative, don't be scared of the competition. Just think beyond the obvious.
Buy Art jewellery and watches from The MET here
World Archives – The Carolina Daily Post
Categories
Tags