This June, Wellcome Collection will present Genetic Automata, a major exhibition of collaborative video works by artists Larry Achiampong and David Blandy, exploring race and identity in an age of avatars, video games and ancestry DNA.
The exhibition will present a series of four films exploring scientific racism – the false belief that there are innate differences and abilities between races. It will reflect on where deeply ingrained ideas about race come from and science's role in shaping these perceptions. The series highlights how scientific racism is reproduced in contemporary society, from education to healthcare, science, politics and more.
Genetic Automata at Wellcome Collection will allow visitors for the first time to view the four video installations together, unpacking the relationship between science and race injustice through the artists' lens. It will premiere the latest work of the series GOD_MODE (2023), a co-commission between Wellcome Collection, Black Cultural Archives (BCA), and Wellcome Connecting Science.
Each film employs a spoken word soundtrack and includes imagery drawn from contemporary videogames, in particular those with dystopian sci-fi plots that feature the misuse of genetic material. The series begins with A Terrible Fiction (2019), which addresses the complex history of classification, categorisation and segregation. It references the history of the theory of evolution and highlights the figure of John Edmonstone, a formerly enslaved Black man living in Edinburgh who taught Charles Darwin taxidermy – but whose contribution to science remains largely unacknowledged.
The second film, A Lament for Power (2020), investigates how science can be used to understand the world alongside its potential for commercial and political exploitation. It centres on Henrietta Lacks, a Black American woman, whose cells were taken without her knowledge and have been used to make world-changing discoveries such as mapping the human genome and the Polio and Covid-19 vaccines. The film references Resident Evil 5, a controversial videogame centred on a bio-terrorist plot in West Africa. The game has been criticised for its portrayal of Black people as zombies designed to be killed repeatedly. The work questions whose voices are erased from society's narratives, and in doing so, whose interests are served.
The third installation, Dust to Data (2021), examines the colonial history of archaeology and contemporary parallels in the data mining of DNA and social media image banks. It cites a letter from American sociologist and civil rights activist W.E.B Du Bois in 1912 to Flinders Petrie, a British Egyptologist and one of the originators of modern archaeology. Petrie believed there was a direct correlation between skull size, race and intelligence and used archaeology to justify colonialism. The film mixes CGI, videogame techniques and footage shot in the archaeology collection of the University of Liverpool to lay out the complex history of archaeology in establishing narratives of 'self' and 'other'.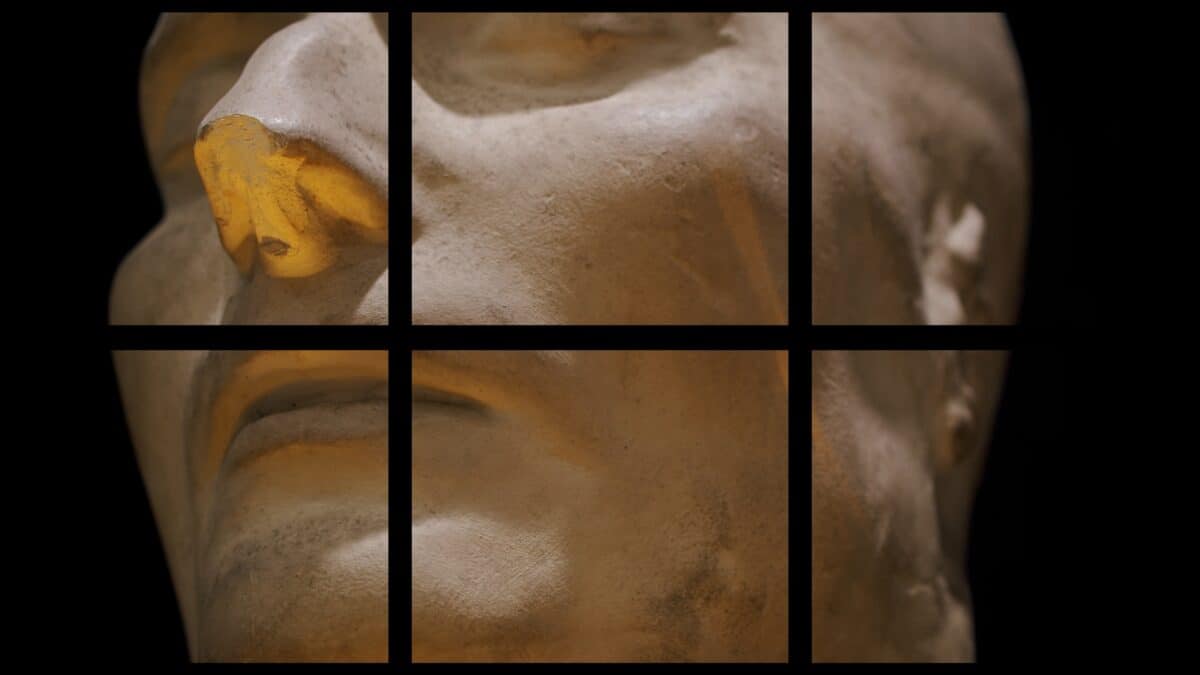 The new commission GOD_MODE (2023) is a reflection on the legacy of Francis Galton, the notable Victorian scientist who established eugenics as a scientific discipline at UCL (University College London) in 1904. The film considers the roots and implications of scientific racism, exploring how traces of eugenic practices have left their mark across society today, from education to medicine and politics, whilst presenting hopes for an alternative future.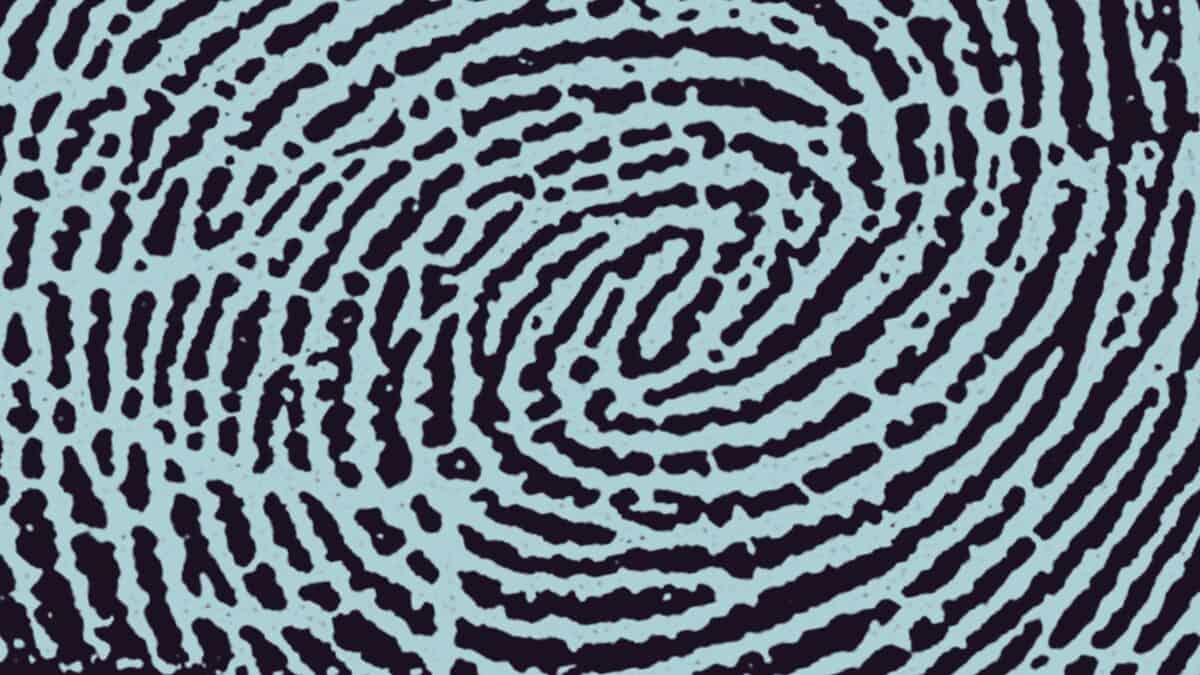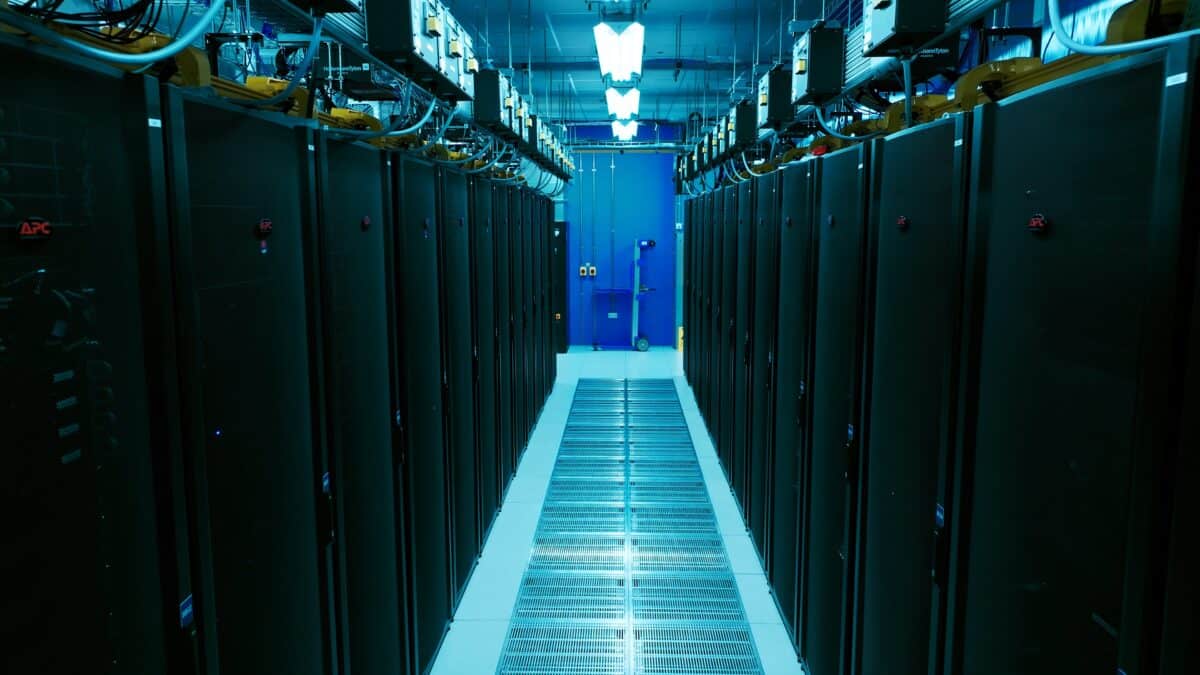 In GOD_MODE, Blandy and Achiampong present the history of eugenics and explore its present-day legacy in philosophical, poetic and polemic terms. Filmed in two halves, the first is voiced by Blandy, who is white and middle class, born in London, of English heritage. He alludes to intelligence tests, racist and sexist discrimination, and the systemic use of sterilisation across the world, all under the guise of objective science.
His poignant testimony is layered upon footage from UCL's Science Collections and features some of the instruments Galton used to measure and categorise people, a selection of which are displayed alongside the film. In the second half of the film, Achiampong, who is Black and working class, born in London of Ghanaian heritage living in Essex, delivers a lyrical yet powerful account that questions the limits of empathy in the struggle against injustice, suggesting that what is needed is not simply solidarity but real change, which would necessitate the demolition of generations of privilege. This part of the film visually invites the viewers into an immersive videogame environment following a large spider as it travels different landscapes – a reference to the West African folklore legend of Anansi, a shapeshifting demi-god, who changes form to achieve their aims.
Created using Unreal engine, a 3D computer graphics engine commonly used to create videogames, and part of Blandy and Achiampong's artistic practice, GOD_MODE contains multiple references to videogames, including its title which is a cheat code that makes a player invincible and, in this work, alludes to the idea of playing God and the myth of genetic superiority.
Larry Achiampong & David BlandyGenetic Automata, 8th June 2023- 11th February 2024, Wellcome Collection
Larry Achiampong lives and works in London and Essex, and David Blandy lives and works in London and Brighton. Their collaborative practice is brought together by friendship and their shared interest in popular culture and the postcolonial condition. Genetic Automata is the third series they have developed together and began in 2018, and their presentation at Wellcome Collection, their first museum exhibition as a duo. GOD_MODE will feature as part of an exhibition at the Black Cultural Archives in London from October 2023 and inspire a programme of activity taking place at Wellcome Connecting Science from June 2023.
About the artists
Larry Achiampong (1984, UK, British Ghanaian) employ's film, still imagery, aural and visual archives, live performance, objects and sound to explore ideas surrounding class, gender, cross-cultural and digital identity. With works that examine his communal and personal heritage – in particular, the intersection between popular culture and the residues of colonisation, Achiampong crate-digs the vaults of history. These investigations examine constructions of 'the self' through the activity of splicing the audible and visual materials of personal and interpersonal archives, offering multiple perspectives that reveal the deeply entrenched inequalities in contemporary society.
Achiampong recently shot his BAFTA longlisted, first feature and most ambitious film to date – Wayfinder, which was distributed by Verve Pictures for cinematic release across the UK in July 2022 and is available on DVD and major streaming platforms. Achiampong has presented projects nationally and globally, with recent Solo exhibitions including Wayfinder, Turner Contemporary/MK Gallery/BALTIC Centre for Contemporary Art, Margate, Milton Keynes, Gateshead (2022-2023); Relic Traveller: Where You and I Come From, We Know That We Are Not Here Forever, Phi Foundation for Contemporary Art, Montreal (2021); Beyond the Substrata, curated by Norman Rosenthal, Copperfield Gallery at Frieze Focus, 12 Piccadilly Arcade, London (2020); When the Sky Falls, John Hansard Gallery, Southampton (2020); Pan African Flag For The Relic Travellers Alliance & Relic Traveller, Phase 1, 019, Ghent (2019); Dividednation, Primary, Nottingham (2019). Recent projects include commissions with The Line, London; The Liverpool Biennial 2021 and Art on the Underground, Roundel designs and a permanent sculptural intervention for Transport for London's Westminster Underground Station, London (2019 and 2022). He is represented by Copperfield Gallery, London. His films are distributed by LUX, London.
David Blandy (1976, lives & works in Brighton) makes work that slips between performance and video, digital and analogue, investigating the stories and cultural forces that inform and influence our lives. Collaboration is central to his practice, examining communal and personal heritage and interdependence. With research spanning multiple forms of archive, from fandoms to the archive of the body, historic texts to academic libraries, archaeology and ecological theory, twitch streams and film archives, Blandy weaves poetic works that explore the complexities of the contemporary subject.
Atomic Light at John Hansard Gallery, 2023, was Blandy's most ambitious solo project to date. Featuring four new films, it builds upon his interest in history, the legacy of empire and the climate crisis. He has exhibited & performed at venues nationally and worldwide, with solo shows at Towner Gallery, Eastbourne; John Hansard Gallery, Southampton; Focal Point Gallery, Southend-on-Sea; The Baltic, Gateshead; Turner Contemporary, Margate; Spike Island, Bristol; The Exchange, Newlyn; Künstlerhaus Stuttgart, Germany. Blandy has also exhibited in museums internationally including at Art Tower Mito, Tokyo; Kiasma Contemporary Art Museum, Helsinki; Tate Modern, London; & MoMA PS1, New York. Most recently he has undertaken a residency at Delfina Foundation, London, as part of The Politics of Food programme, where he explored his familial link to colonial food production and its legacy of agriculture as a tool to consolidate authority through the creation of a new collaborative world-building game, Gathering Storm. He is represented by Seventeen Gallery, London. His films are distributed by LUX, London.
About
Black Cultural Archive's mission is to collect, preserve and celebrate the histories of people of African and Caribbean descent in the UK.
We are a Black-led, Brixton-based independent charity, rooted in 40 years of educational activism We are the nation's home of Black British history and a beacon for Black communities at home and abroad. From heritage seekers to future leaders; from schoolchildren and young people to academics and elders; we serve people who seek a deeper understanding of British and world history.
We promote the importance of historical reflection as a powerful tool to help society learn from the past and work towards a more racially just and equitable future for all. We do this by providing a welcoming, safe space for people to celebrate positive representations of themselves in history and culture. We are a hub for conversations that disrupt traditional thinking, ignite empowered ideas that promote social progress and positive change.
Our archives, collections and exhibitions tell stories of inspiration and resilience. Our eclectic range of objects, ephemera, rare historical documents, photographs, and oral history testimonies cared for in our Collection bring histories to life from the 2nd century to the present day. We are a leader in the heritage sector, preserving and making accessible untold histories, championing workforce development, teaching across London schools and universities and organising public gatherings to showcase the achievements and impact of the Black community in the UK and around the world. blackculturalarchives.org
Categories
Tags