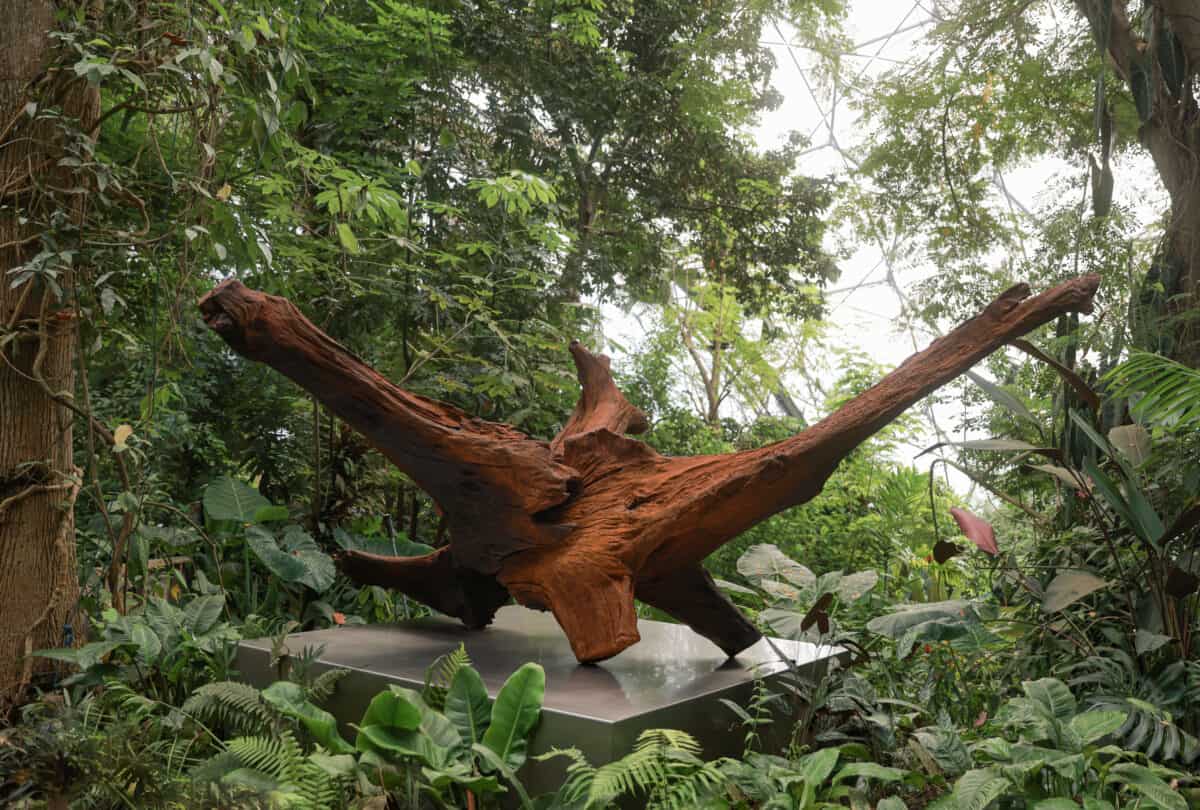 Ai Weiwei's Fly (2019) sculpture has landed in the Rainforest Biome at the Eden Project until further notice. 
The monumental sculpture, which weighs almost 1.5 tonnes, is cast in iron from a giant tree root of the endangered Pequi Vinagreiro tree, typically found in the Bahia Coastal Forest of eastern Brazil. The piece was crafted using the ancient techniques of 'lost wax' moulding and casting. 
We are thrilled to have this phenomenal sculpture for long-term public display in Cornwall. The artwork provokes questions around the human and planetary cost of deforestation and fragmentation of the rainforests, while resonating with a myriad of complex social-environmental issues faced by many different groups around the world

Misha Curson, Eden's Senior Arts Curator,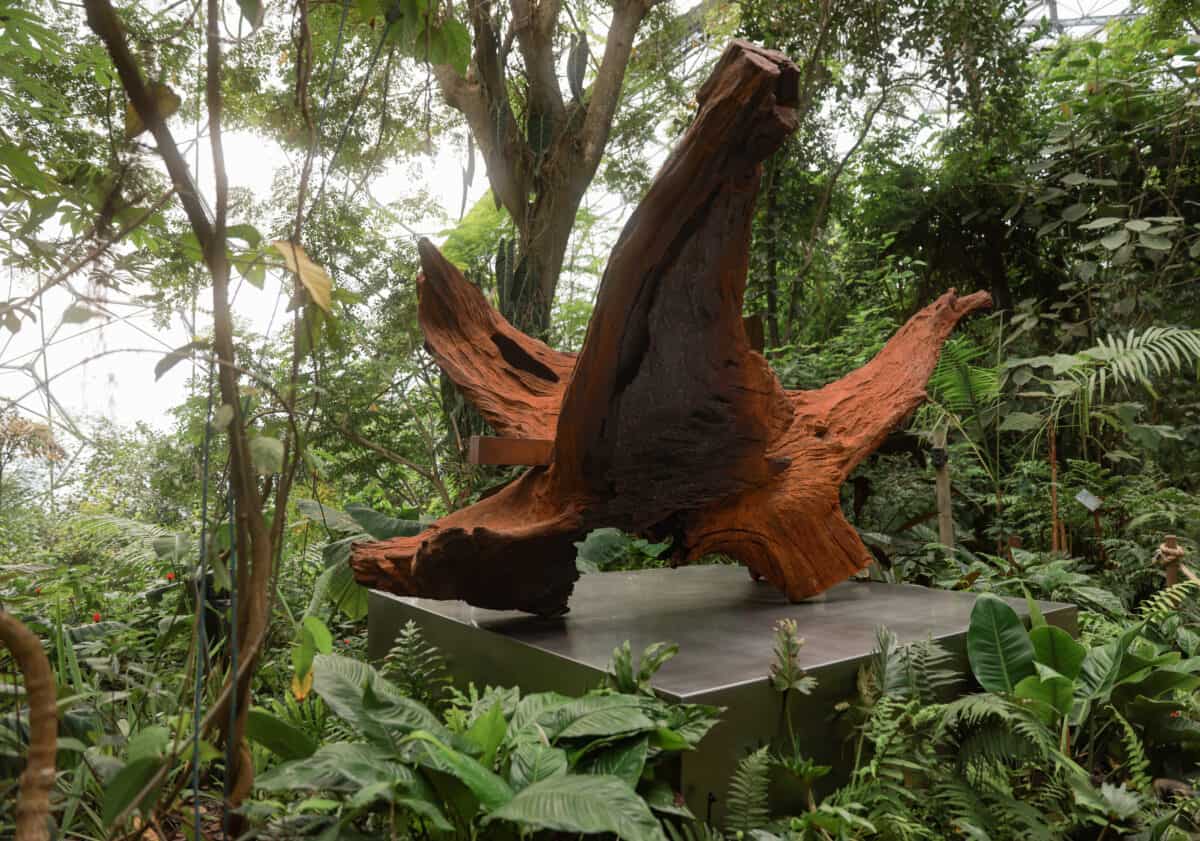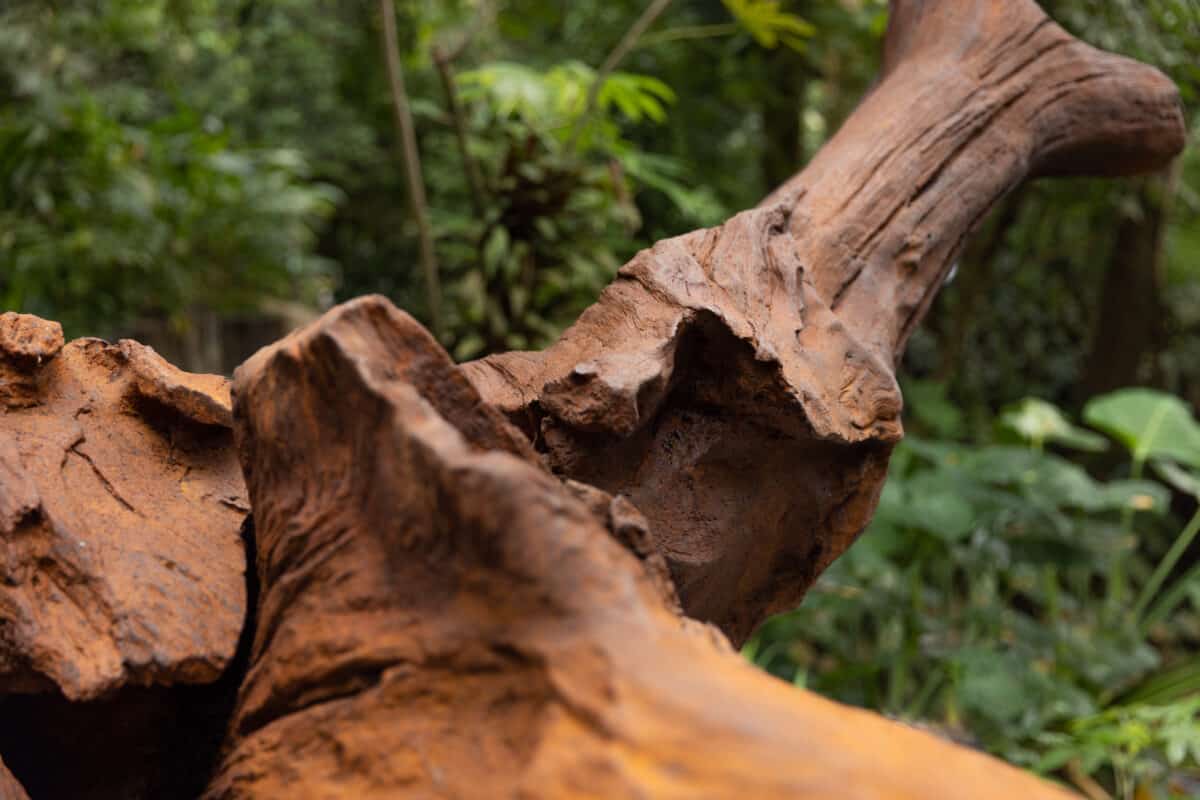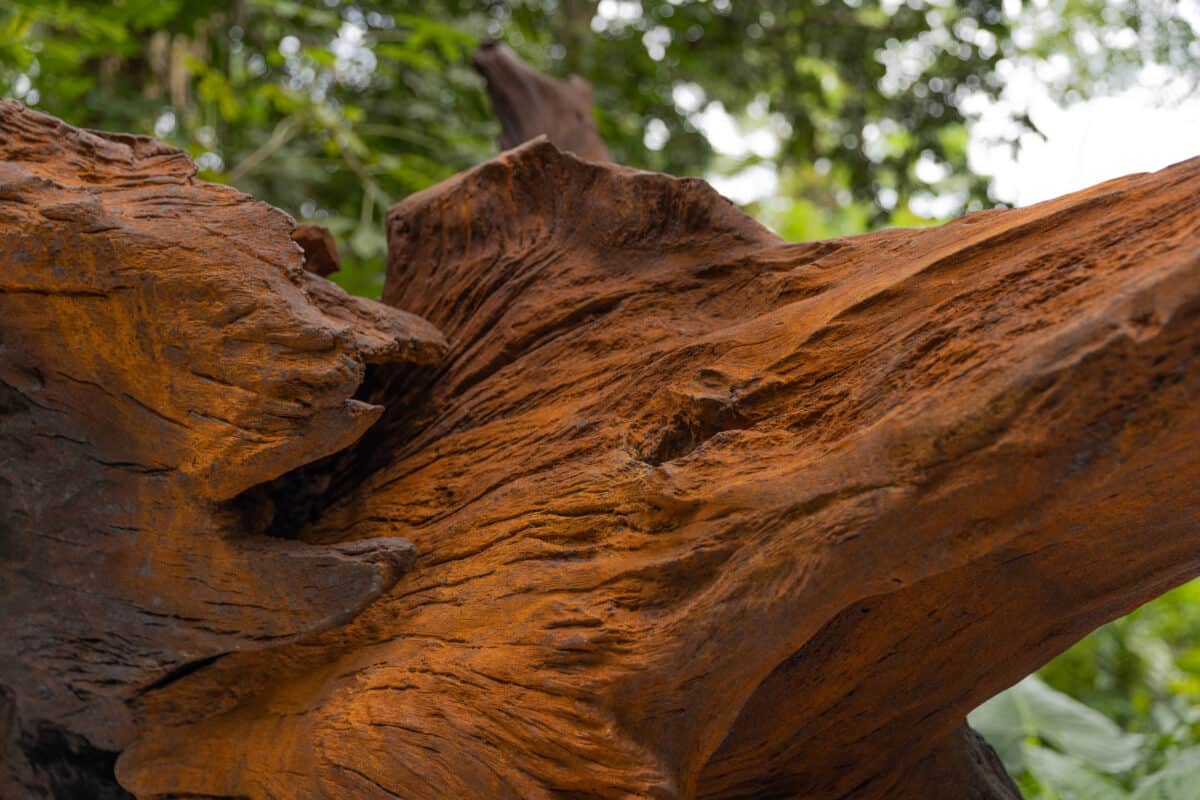 Fly, from the artist's Roots (2019) series, reflects the increasing marginalisation of indigenous populations in Brazil who rely on trees and forests for their homes, sustenance and livelihoods. The sculpture was named by Ai Weiwei's young son Ai Lao, based on his own personal observations while visiting the tree remains with his father. Some of the roots moulded in the series are thought to be more than a thousand years old.
The piece is located in the Central and South America area of the Rainforest Biome, surrounded by the fauna of tropical Brazil, referencing the native habitat of the original tree root.
Fly has been on display at Eden since September 2022 as part of the Super Natural exhibition in the Core Gallery, which invited visitors to explore and question their relationship with the natural world and their place within it.  Its new home in the Rainforest Biome will allow visitors to experience it within a tropical setting that enhances its connection to nature. 
Fly is a striking composition that draws attention to the uprootedness of trees through deforestation and the fragile existence of peoples inflicted by political regimes, whilst also being a powerful testament to thecontinuation of both. Its physical presence and scale made it an awe-inspiring feature within our Super Natural exhibition, and we are delighted to now have it on display within the Rainforest Biome, where it can be seen against a backdrop of the South American rainforest.

Hannah Hooks, Eden's Arts Curator,
Born in 1957 in Beijing, and now living in Portugal, Ai is known globally for his diverse and thought-provoking works that address issues such as authority, history, border and conflicts. He combines craftsmanship with conceptual creativity to make statements on humanity and society. 
The sculpture is covered in a patina of orange rust, referencing ancient cultures and man's first tools for tree felling and woodworking. It is a tangible representation of 'uprootedness', which mirrors the artist's own life after leaving China in 2015 and the plight of refugees and indigenous populations that Ai has spent years documenting.
Fly is an unmissable addition to Eden's collection, highlighting the importance of protecting our planet's extraordinary ecosystems and the vital role that plants play in our edenproject.com/visit/things-to-do/fly
Categories
Tags