A newly-commissioned artwork will be revealed in Spring 2021 that asks visitors to view the world from the perspective of… Read More
I guess no one visits the Eden Project in Cornwall to look at art: to enjoy the plant life, take in the biomes and reflect on environmental sustainability, yes; to zip across the half-mile SkyWire, maybe.  But there is an art trail, along with a map identifying sixteen works to see, and I followed it last week.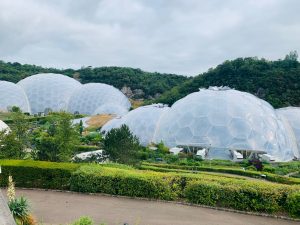 Today, the Eden Project launched its new arts programme with the aim of furthering engagement and understanding of its mission.