Tabish Khan the @LondonArtCritic picks his top 5 Art Exhibitions to see in London in early May. Each one comes with a concise review to help you decide whether it's for you.
Steve McQueen: Grenfell @ Serpentine South
This is a distressing and powerful film made of Grenfell Tower after the fire and before the hoardings went up to cover the remnants. It's only being shown now and even still it's likely to be upsetting to many who see it. For that reason I won't go into details of what's shown other than to say it's deeply moving and having a reflection space afterwards is important. Until 10 May.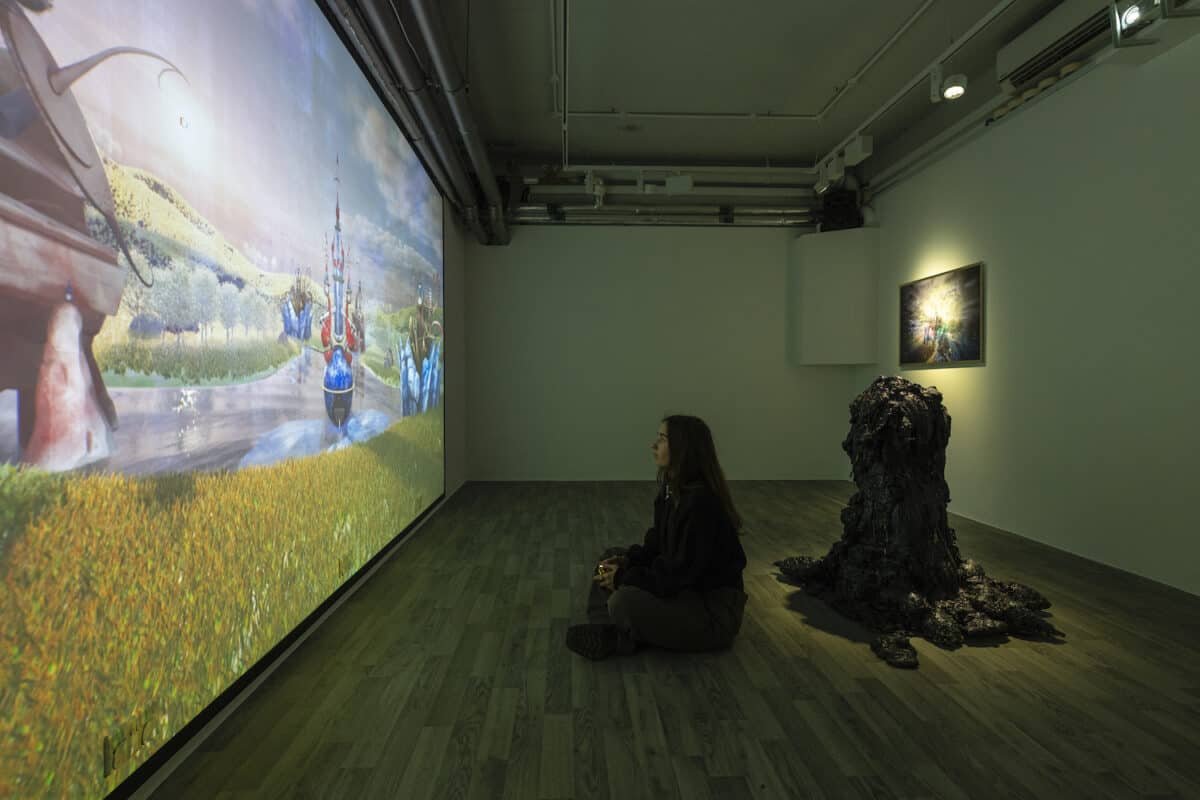 Libby Heaney: Ent-er the garden of forking paths @ Gazelli Art House
Pick up a golden controller and venture into a fantasy world based on quantum mechanics, designed by Libby Heaney. Drawing inspiration from Bosch's garden of earthly delights and mixing this with entanglement and superpositions leads to a strange and enchanting experience in the downstairs space. Until 13 May.
Julia Kowalska: Milky Blind Eye @ Kravitz Contemporary
Pink fleshy figurative works look like they've popped out of a surreal dream, or if your mind goes to morbid places as if they've been turned inside out. These are seductive paintings that are a new find for me on my first visit to a new gallery that recently opened in Soho. Until 13 May.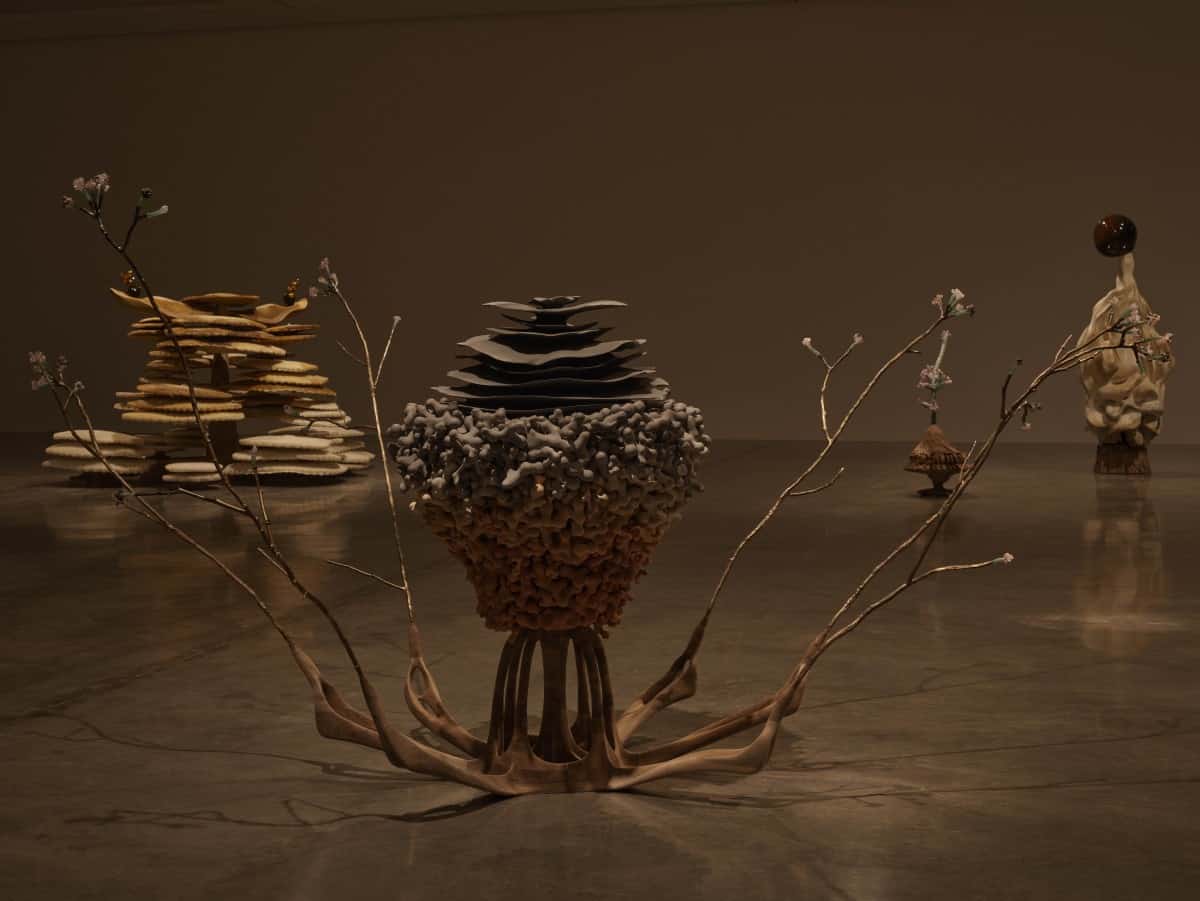 Marguerite Humeau: Meys @ White Cube, Bermondsey
Sculptures that you can sit on, if not comfortably, and others that give off fragrances and are made using wasp venom – bringing a whole new level to 'don't touch the artwork'. Referencing how insect hives are models of collaboration, interdependence and collective intelligence and it feels like us humans could learn a lot from them. Until 14 May.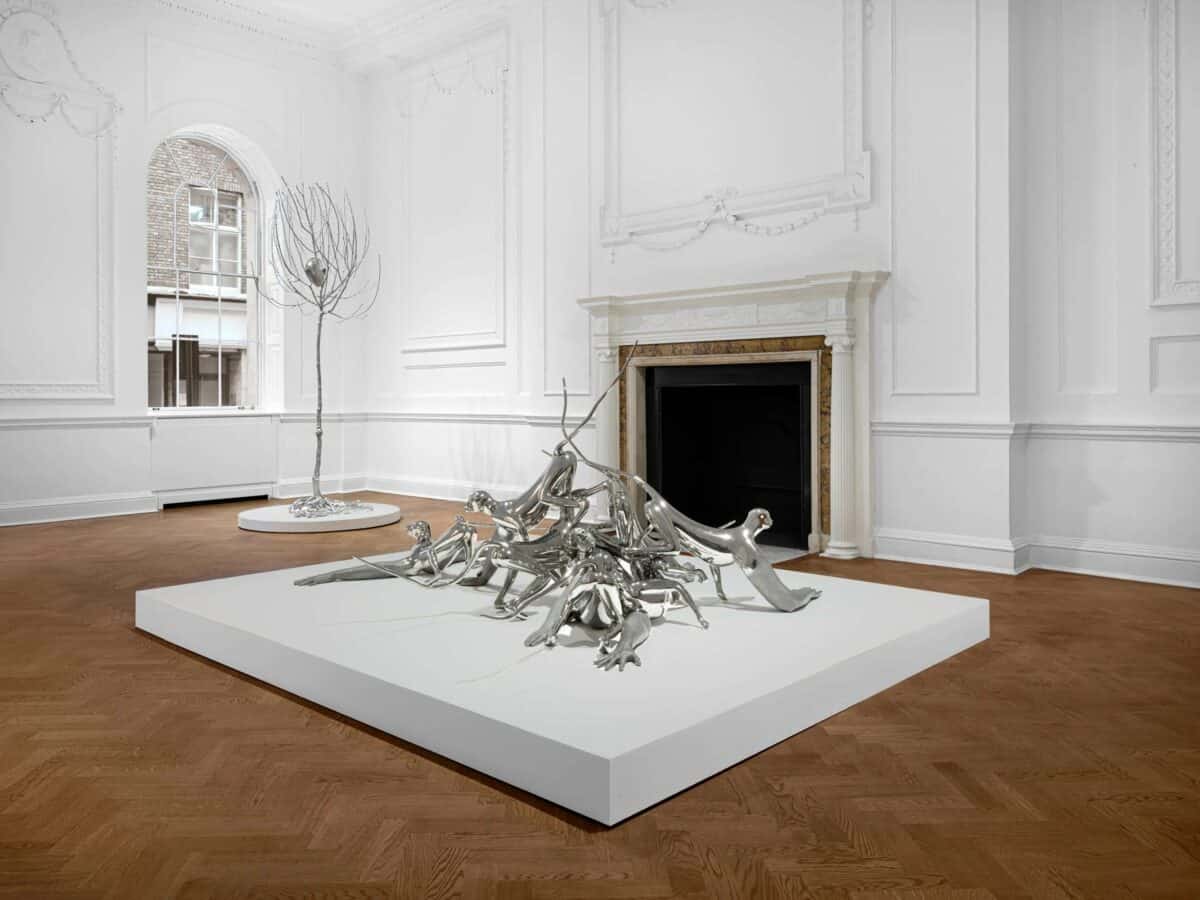 Rona Pondick: Selected work 1988 – 2022 @ Thaddaeus Ropac
A tiny head on an animal body that looks so heavy it's as if the weight of it has caused it to collapse, a disembodied head in a tree and a mountain of human/monkey hybrids. All the heads are based on the artist's own in this creepy and playful collection of works. Until 13 May.
All images courtesy artist and gallery.  More Art Exhibitions to see in London HERE
Categories
Tags