NYC Exhibitions for Celebrating Spring- Most New York galleries close at 6 p.m. Brooklyn-based art writer Vittoria Benzine has dutifully applied that control variable the past few months, recording photons and watching the days get longer by the week. Daylight savings only amplifies what naturally happens this time of year — and after a two week grace period for Benzine's annual energetic thrashing at the hands of the vernal equinox, she emerged again to see what the sky looked like at 6 p.m. Pretty amazing. 
If you want to check it out for yourself while the season's young, here's five shows she recommends seeing by the end of the evening. Each comes with a concise review to help decide whether it's for you. If you need more material, three exhibitions from her NYC roundup earlier this month remain on view.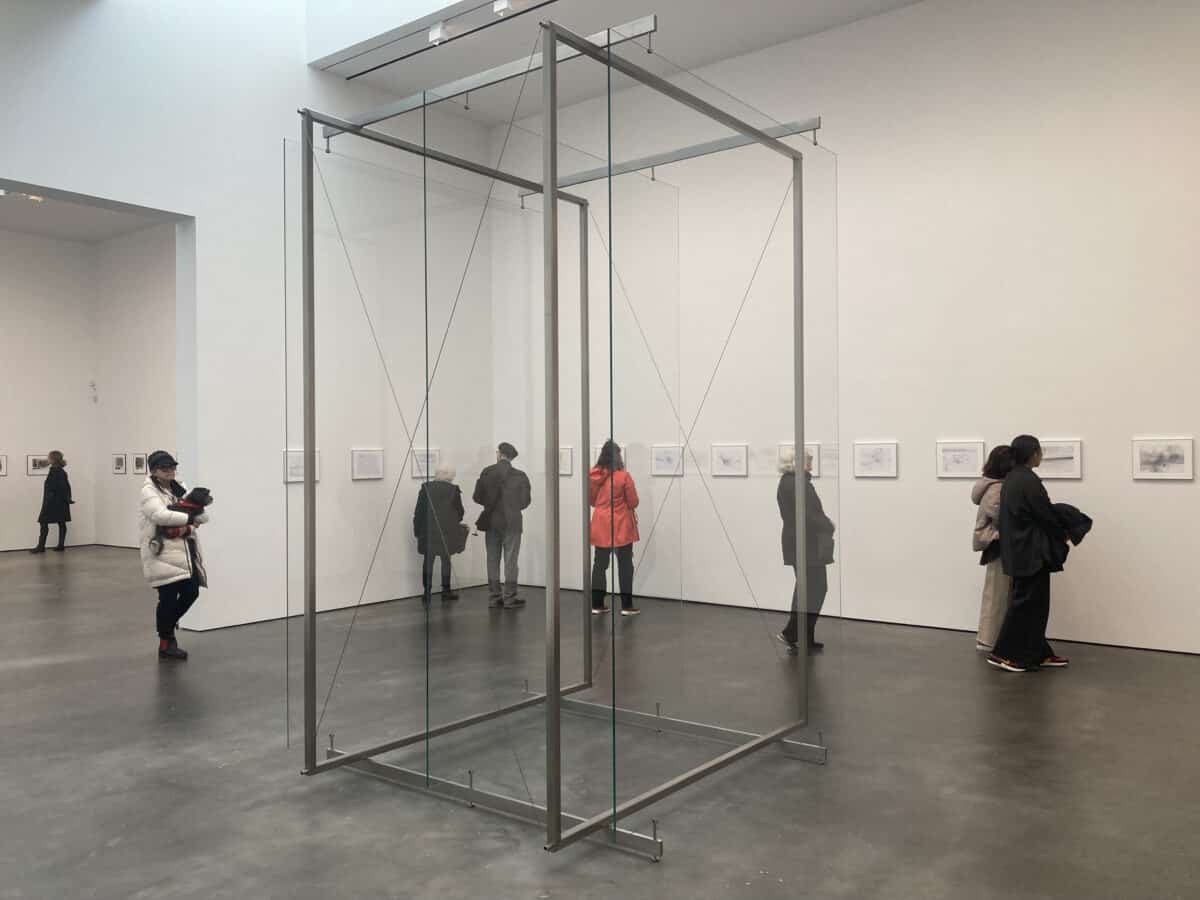 An artist with a name so iconic they didn't even have to title his show. This is Zwirner's first exhibition with Richter since the mega-gallery announced his representation at the end of last year (Richter had previously worked with Mariann Goodman.) The team has gone pretty hard in an effort honor the occasion. When they say 'museum quality' I think this is what they mean — three rooms, at least four mediums and three recent bodies of work illustrating one whole practice. It was packed when I went, but for the first time in my career I kept the music on and just danced with the colors. Through April 29.
Do you know what happens to caterpillars in the cocoon? They become soapy liquid goo. Butterflies are not all sparkles and spun-sugar kisses, just like giving birth isn't all baby's breath. Hur's third solo show with Hesse Flatow is more interested in the wings though, what they're capable of, reinterpreting the archetypal butterfly — and Hur's own past, her decision to leave South Korea for New York — through the painter's signature jewel-toned abstractions, which sometimes evoke watercolors but are actually all done in oils. Layers and layers emerge, like bird goddesses and Hanbok attire. Through April 1.
So it was the summer of 2019 and my coworker had just bought her pre-teen neighbor a fish. He recoiled from the responsibility, and it was around my birthday, so soon enough I was googling 'how to care for a betta.' Blooregard and I had an excellent run. I think we impressed each other. As I stood before one of the half dozen big baby pink canvases comprising this German painter's East Village show, I joked to myself 'what's trickier to keep alive — a betta fish or a marriage?' That prevailing pink isn't a background itself but sfumato, a complex material amalgamation you can read about in the same release that puts its impact so aptly in the context of "Latchkey Children," the large marine scene, how it "creates the impression of viewing an outside world from inside the aquarium tank." Through April 22.
 

 

View this post on Instagram

 
Take a walk through decades and movements worth of rarely seen work spanning sculpture, painting, and a smattering of ephemera all around Beverly Buchanan, courtesy of curator Aurélie Bernard Wortsman. The late, acclaimed experimental art star grew up in South Carolina and then hit her creative stride in New York upon studying under African-American painter Norman Lewis at the Art Students League during 1971. Understated abstractions and cast concrete in the show's first room hail from the 1970s and 1980s, with Buchanan's 1977 move to Macon, GA near smack in the middle. Those works give way to pieces from the 1990s and 2000s — a lush garden of foliage and thrifted treasures honoring her rural roots in more ways than one. The Earth always wins out, in the end. Through May 13.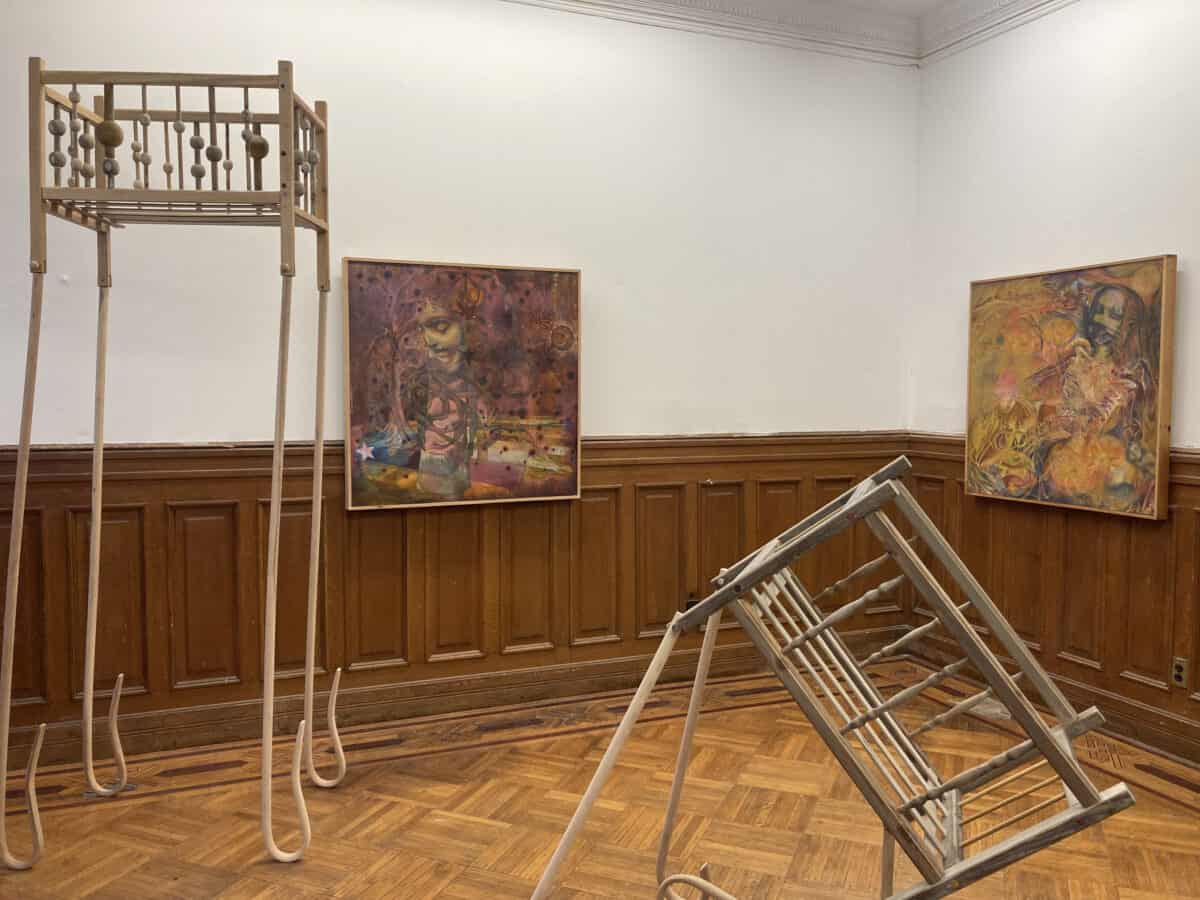 London-born and New York-based handcraft artist and painter Alexandra Metcalf makes her solo debut in the city at Bushwick-based 15Orient — a gem of a stage for any exhibition, trust me, it's worthwhile to go just to see the space alone. Metcalf fills its second floor out with particular flourish though, not only through baroque phantoms on psychedelic background and butterflies (!) built from stained class and vintage records, but ALSO through carved cribs that tower like tree stands. Loaded. Through April 23.
Categories
Tags