Mark Leckey's first Virtual Reality artwork The Bridge features in TREMULATIONS, an exhibition in three chapters at London's Swedenborg House.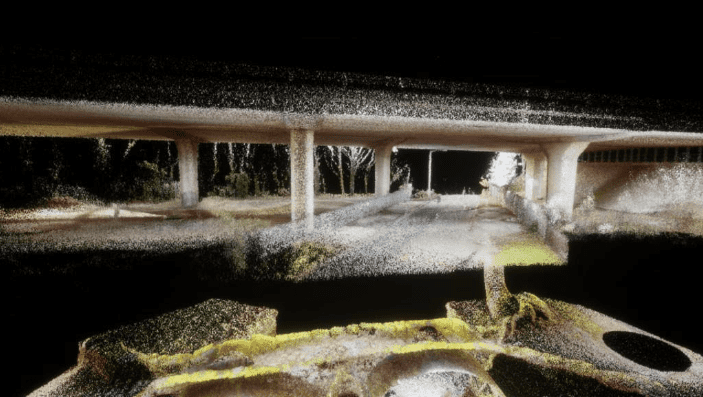 Emanuel Swedenborg's visionary universe is one of reflections and correspondences. Sacred scripture, he claimed, is a mirror in which we see God. At her request, he once introduced a young girl to an angel: leading her to a corner of his study, he drew back a curtain to reveal a mirror and the girl's own face. Swedenborg, the author of On Tremulation (1719), envisioned a cosmos in which everything, including seemingly solid objects, vibrates. 'In tremulations there are millions of variations', according to the ninth and final rule of his doctrine.
The exhibition Tremulations, curated by Daniel Birnbaum and Jacqui Davies, presents objects from the rich archives of Swedenborg House as well as writings and works of art by, among others, Marcel Duchamp, Meret Oppenheim, Yayoi Kusama and Apichatpong Weerasethakul. Structured according to Swedenborg's Nine Rules of Tremulation, the exhibition will be presented in chapters manifested in physical, temporal and virtual space at Swedenborg House. Each chapter will include a virtual reality work produced by Acute Art: The Bridge by Mark Leckey (April); Hilma af Klint: The Temple (May); and It will End in Stars by Nathalie Djurberg & Hans Berg (June); plus 3 'corresponding' works of projection. The first of these will be Phantoms of Nabua, by Apichatpong Weerasethakul; the second My Blood Self: Civilizations 1 by Grace Ndiritu and the third Testament A (MF FKA K-P X KE RIP) by Tony Cokes.
curators
DANIEL BIRNBAUM is the artistic director of Acute Art, a laboratory for art and digital media in London. 2010-2018 he was the director of Moderna Museet in Stockholm. He is a contributing editor of Artforum. In 2009 he curated the Venice Biennale.
JACQUI DAVIES is a producer and curator working internationally at the intersection between art and film through her London-based production company, Primitive Film. Her film awards include: BFI Vision Award; BIFA Breakthrough Producer (RAY & LIZ), BAFTA-Nominated Producer (RAY & LIZ); ACE Producers Award.
Categories
Tags