Manchester International Festival (MIF) have announced- Major new exhibitions, installations and performance pieces by artists including Yayoi Kusama, Ryan Gander, Tino Sehgal, Jenn Nkiru and Benji Reid as part of the visual arts programme for MIF23 which returns to the city.
Working with partners regionally and across the globe, the wide-ranging programme of original new work by artists from around the world will take place in venues and spaces throughout the city and at Factory International's much-anticipated new home, which opens its doors for the first time for the Festival, in advance of its official opening in October.
The centrepiece of MIF23 will be You, Me and the Balloons, a major new installation by Yayoi Kusama created especially for Factory International's flagship new venue and the first work to be presented inside the building. The large-scale installation will bring together for the first time a collection of the renowned Japanese artist's most significant inflatable artworks from the past 30 years, most of which have not been seen before in the UK. Taking over the vast warehouse space from 30 June – 28 August 2023, You, Me and the Balloons will be Kusama's largest ever immersive environment, featuring works that are over ten metres tall – including giant dolls, spectacular tendrilled landscapes and a vast constellation of polka-dot spheres.
The visual arts programme for MIF23 will also include a city-wide quest for collectable coin artworks by Ryan Gander; a collaboration exploring art and the beautiful game by curator Hans Ulrich Obrist and footballer Juan Mata, featuring new work by Tino Sehgal; the world premiere of a new film by artist and director Jenn Nkiru; and a live photographic performance by award-winning British photographer Benji Reid. A new exhibition at the Whitworth, Economics the Blockbuster: It's not Business as Usual, presents a selection of extraordinary art projects that operate as real-world economic systems.
MIF23 provides the first opportunity for audiences to experience Factory International's new venue, ahead of its official opening in October. Designed by Ellen van Loon, OMA Partner and lead architect, the ultra-flexible building is based around vast, adaptable spaces that can be constantly reconfigured, enabling artists to develop and create large-scale work of invention and ambition, of a kind not seen anywhere else in the world. It is the largest new national cultural project since the opening of Tate Modern in 2000, and is made possible thanks to initial HM Government investment and backing from Manchester City Council and Arts Council England.
John McGrath, Artistic Director and Chief Executive, Factory International & Manchester International Festival, says: 
From the radical and agenda setting to the purest of celebrations, MIF23's programme covers a huge range of art forms and styles – from a ritual on the banks of a newly uncovered river, to mixed reality from one of Japan's greatest composers, from a hunt for artworks across the city to a residency from one of American music's most vibrant superstars. A genuine melting pot of creativity where artists share their ideas with each other and the public, the Festival will once again take the temperature of our times, and imagine possibilities for the future.

As always MIF is rooted in its home – in the spaces and places of Greater Manchester. So at the same time as we take up residency in our flagship new venue with our centrepiece exhibition of Yayoi Kusama's incredible inflatable sculptures, the Festival will extend its reach throughout the city: finding unexpected locations to show its work in, and working with local artists and residents to perform and take part. MIF23 will be a true celebration of the city and its cultural offerings.
Tickets for MIF23 are on sale to Factory International members from 28th March and on general sale from 30th March. factoryinternational.org/mif2023/
Highlights:
Yayoi Kusama, You, Me and the Balloons, 30th June – 28th August
Yayoi Kusama's You, Me and the Balloons will bring together three decades of the renowned Japanese artist's spectacular inflatable artworks for the first time. Created especially for Factory International's vast new warehouse space, You, Me and the
Balloons will be Kusama's largest-ever immersive environment, featuring works over 10 metres tall. The exhibition will invite visitors to take an exhilarating journey through Kusama's psychedelic creations including giant dolls, spectacular tendrilled landscapes and a vast constellation of polka-dot spheres.
The Find, Ryan Gander, 29th June – 16th July
Ryan Gander invites audiences to undertake a quest across the city in search of his latest artworks. Hundreds of thousands of collectable coins will be hiding in plain sight across Manchester, each embellished with words offering guidance on daily decisions. Left on park benches, walls, steps, in food courts and libraries, tucked away in parking ticket machines or between tram seats, Gander sets out an invitation for all of Manchester to go out and explore. With The Find, Ryan Gander injects mystery into people's everyday encounters, encouraging them to see the world around them differently.
The Trequartista – Art and Football United, Co-curated by Hans Ulrich Obrist and footballer Juan Mata 29th June – 16th July
The Trequartista – Art and Football United brings together 11 contemporary artists and 11 footballers to produce new works inspired by the Trequartista, a legendary position and style in football that is rapidly disappearing. Co-curated by Hans Ulrich Obrist and footballer Juan Mata, The Trequartista is conceptualised and developed by writer Josh Willdigg. 11 teams of footballers and artists will work together over two years, culminating in a group show at the 2025 edition of Manchester International Festival.
The project kicks off at MIF23 with a world premiere of This entry – a new work by artist Tino Sehgal, made with the involvement of Juan Mata and presented at the National Football Museum (29 June – 5 July) and the Whitworth (7 July – 16 July). Known for artworks composed using exclusively the human body, voice and social interaction, Tino has exhibited his work at the world's biggest art galleries – from New York's Guggenheim to London's Tate Modern, Paris' Palais de Tokyo and Hong Kong's Tai Kwun. This entry is a playful choreographic exchange between a footballer, violinist, cyclist and a singing dancer.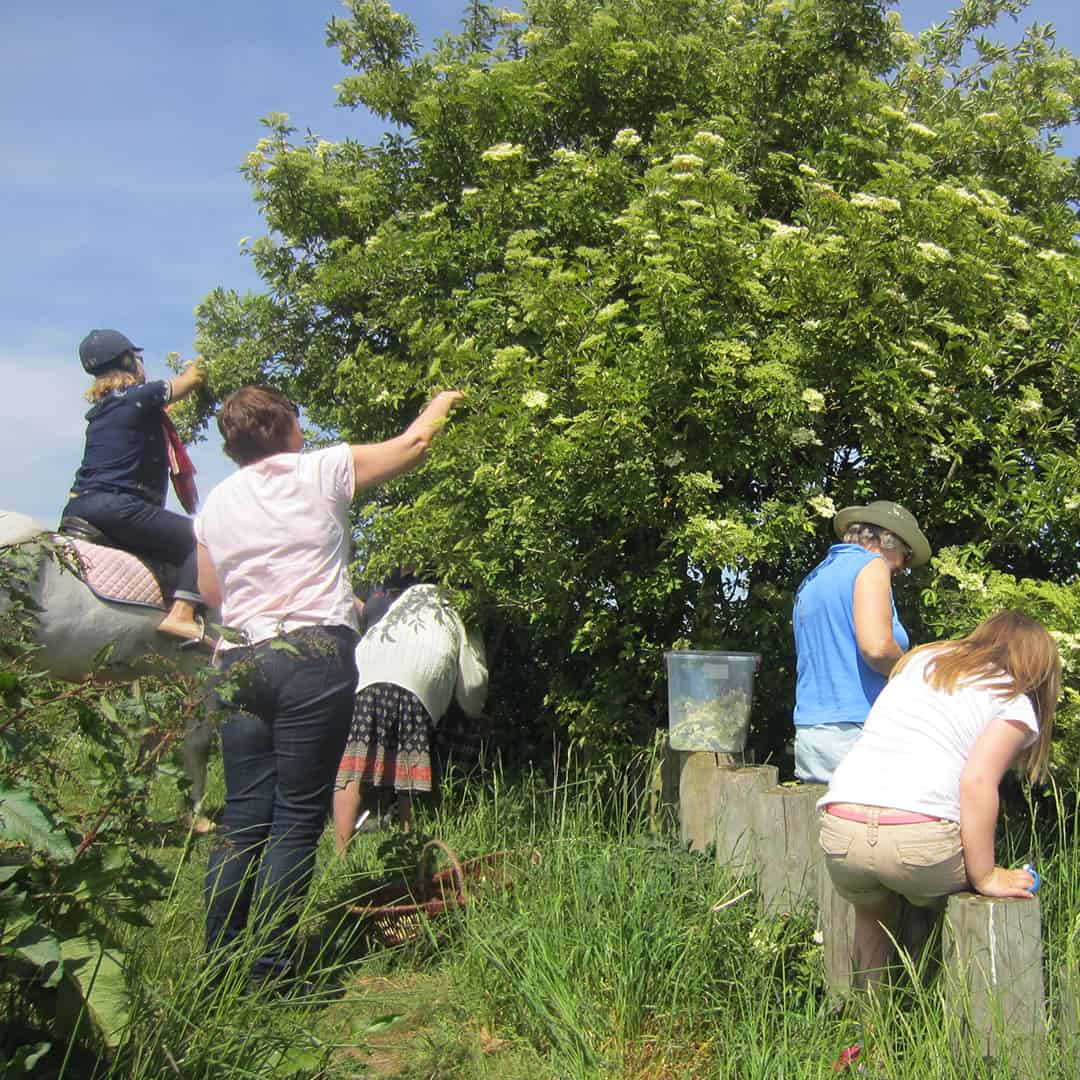 Economics the Blockbuster: It's not Business as Usual, 30th June – 22nd October
How can artists reimagine and disrupt conventional ideas of value, ownership, trade and economy? Economics the Blockbuster presents a selection of extraordinary art projects that operate as real-world economic systems. Together they propose new ways of 'doing business', driven by the needs and concerns of the communities in which they are created. Building on the Whitworth's ongoing commitment to being a useful museum driven by a civic purpose, this project addresses economics as a social and financial set of relations that we all take part in. From a community-led drinks company to an art collective reclaiming plantation land, the exhibition includes new artist commissions, merchandise with a purpose, business collaborations and a live programme.
Find Your Eyes, Benji Reid 12th – 16th July
Known for award-winning Afro-futurist images that seem to defy gravity, Benji Reid invites us to watch him at play as he creates live photography in this genre-bending show, Find Your Eyes. A choreo-photolist, Benji combines photography, choreography and theatre to make striking and surreal images which speak to his experiences as a Black man in the UK today. The world premiere of his new show at MIF23 exposes the making of this work – a behind-the-scenes look at Benji's life and practice where the stage becomes a studio. Choreographing three performers, Benji will create live photographs in front of an audience, interlacing the action with the recollection of resonant moments from his life.
A new short film by Jenn Nkiru From 29th June
Manchester's industrial history and modern-day architecture intertwine in a meditative new film by British artist and filmmaker Jenn Nkiru. In this new work for Virtual Factory, she weaves together new footage and archive material to explore parallels between architecture and the human body – and how they both shapeshift through time and space. Taking Manchester's industrial history as a starting point, Nkiru's short film pays homage to the people and culture that make up a city. This is the final commission in the Virtual Factory series, which invited artists to create online works inspired by the architecture and site of Factory International's new space.
Each Tiny Drop, Risham Syed from 29th June
On the banks of the River Medlock at Mayfield Park artist Risham Syed and director Angie Bual will draw on ancient practices and river rituals from South Asian culture in Each Tiny Drop, a special restorative event that honours our connection to water – and to one another. Audiences are invited to collect and steward water specially transported from the Soan River in Pakistan and steward it into the River Medlock in a celebration of the life source we so often take for granted.
Balmy Army, 1st – 15th July
Over the past year young people, artists, madpride organisers, radical dreamers and disability justice doers have come together for mental health support that works. Balmy Army is art and activism rolled into one, from sharing poetry to making placards, to social media takeovers and mass acts of civil disobedience. The gallery at HOME is the Balmy Army's space to play and plan during the Festival. There are also a number of events in the works which anyone is welcome to join – including a rally through the streets of the city on the last weekend of the Festival celebrating young people making change. Balmy Army reminds us that mental health isn't just about individuals – and that community, care and creativity are some of our greatest ways to heal.
MIF23, 29th June – 16th July, factoryinternational.org/mif2023/
Categories
Tags