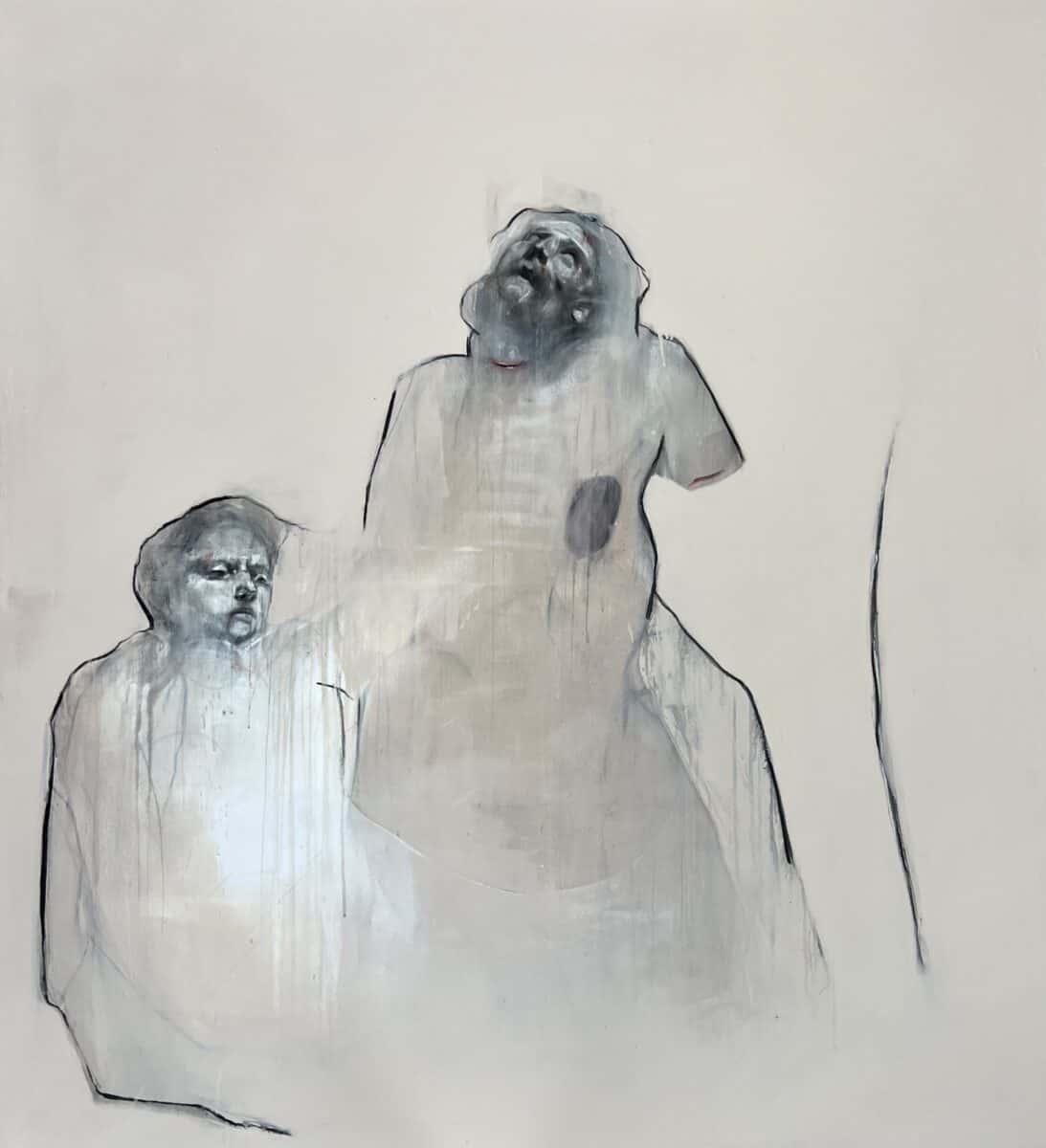 Strike Art to present 'Memories', Darren Lynde Mann's first solo exhibition opening at the Fitzrovia Chapel.
Darren Lynde Mann (b.2001, Suffolk, UK) is a British painter based in Suffolk. Lynde Mann's paintings combine expressive and abstract elements in his compositions with monochrome backgrounds. They are evocative of both a timeless quality and something hitherto unexplored. The faces that enliven his compositions recall figures from the Old Testament, Italian Renaissance and Ancient Rome. Without religious intent, the works appear in touch with the transcendent: forces that lie beyond us, underpin ourselves and the world we inhabit. In his paintings, there is grief, passion, resolution, hope and hopelessness among the complex emotional states depicted.
His creative process is organic. The figures depicted are not an intentional emulation of the styles and movements they remind us of. Instead, he is drawn to them naturally as a means of expression. The expressive realism of his faces engage with the archetypal concept of art that has persisted from the Ancient Greeks and Romans to the present day. By engaging with the concepts of Classical art they exist in a continuum with both past and future.
Strike Art presents Darren Lynde Mann, 'Memories', Fitzrovia Chapel, 2 Pearson Square, London, W1T 3BF | 23rd – 30th March 2023 | PV: 23rd March 6-9pm
Categories
Tags