Le Good Society has launched its "Earth Day Art Contest" a unique creative competition for traditional artists and NFT artists to submit visual art that illustrates the spirit of Le Good Society's brand promise. Anything from painting, typography, illustration, urban art, mixed media, photography, drawing, installation to sculpture can be submitted. The contest is an incredible opportunity for any artist to showcase their work to the world but could especially benefit emerging and underrepresented artists – helping them to break through traditional art world barriers and heighten their profile as part of a global billboard exhibition – seen by millions of people. The contest is free to join and is open to artists from all over the world.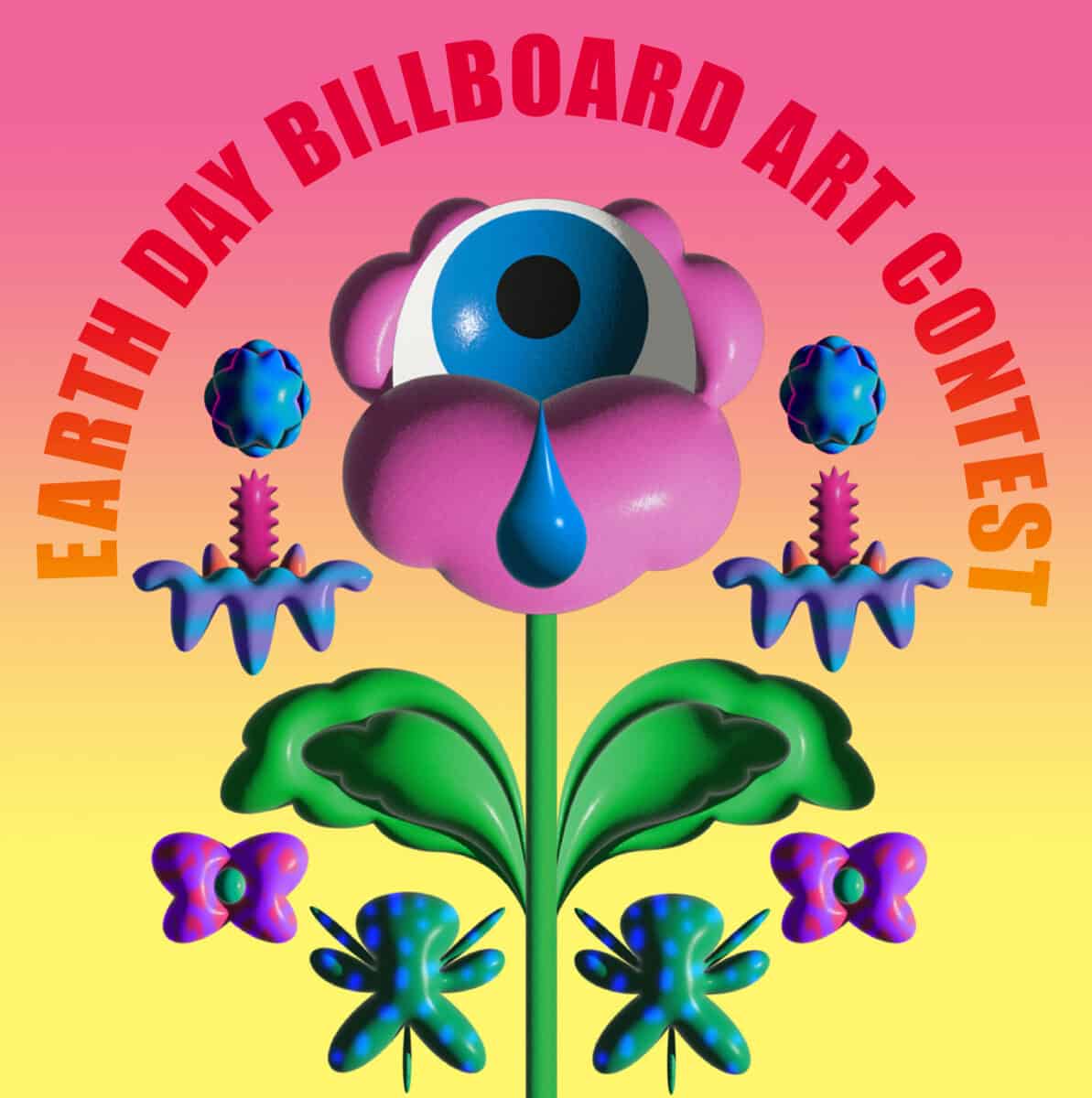 The entry period has begun, with final submissions due by March 27th – 10am GMT. Read the brief and submit your work via this link: https://bblk.io/16EE
A judging panel of renowned art experts and esteemed folk from the tech, art and sustainability world will select first, second and third-place winners, which will be announced at the beginning of April.
Regardless of technical skill and style, artists globally are invited to submit original artwork for this Earth Day Art Contest that demonstrates an ability to attract the public's attention with creativity and to remind, educate, encourage and inspire one and all to live a more sustainable and eco-friendly life this Earth Day and everyday.
The submitted art must reflect, represent, connect with and include the phrase "SMALL ACTS. BIG CHANGE" or the artists can include their own phrase. The phrase must be clearly shown in the art and be readable on a large billboard – artists can utilise existing work or create new work. Winning artists will have their art exhibited outside on large-scale billboards during April for Earth Month. First-place and second-place winners will have their work displayed on billboards for all to see, receive Hedera tokens for the amount 3000 $HBAR and 2000 $HBAR respectively – and have a mentoring session with an incredible person from the art or tech world. The third-place winner will receive 1000 $HBAR and a mentoring session.
Creative Director and Le Good Society Founder Tia Grazette said,
The phrase "SMALL ACTS. BIG CHANGE" lends itself to the understanding that even the smallest acts can create big changes and have an effect – and that each individual can truly make a difference. With the launch of our Earth Day Art Contest, our goal is to give the vibrant artist community from both the traditional visual arts world and Digital artists from the world of Web3, a platform to showcase their unique creativity in a way that inspires others and positively impacts people & the planet alike.
Earth Month and Earth Day represent a time for raising awareness about environmental issues and taking action to protect the planet. Earth Day was first celebrated in 1970 and has since become a global event, with millions of people participating in activities and events to promote environmental sustainability. Earth Month is a continuation of this effort, with a focus on education, advocacy, and action throughout the month of April. These events and initiatives aim to inspire people to make small changes in their daily lives that can have a big impact on the health of the planet, and to encourage governments and businesses alike to take action to address environmental challenges.
Hedera is honoured to support this Earth Day Art Contest. With a sustainable mindset at the heart of the network, nothing could be more important than heightening the conversation and awareness around the state of the planet this Earth Day. Hedera provides a platform for traditional artists and digital artists to showcase and create fair value exchange of their work, while aligning with their environmental values

Christian Hasker, CMO of SwirldsLabs.
For more information about Le Good Society's Earth Day Art Contest and to view the full terms and conditions visit this link: bblk.io/16EE or follow on Twitter & instagram @legoodsociety
IMPORTANT DATES:
Entries Close: Sunday 27th March (10:00am GMT)
Winner Announcement: Early April
PRIZES:
1st Place: Artwork shown on at least 2 billboards for Earth Day & 3000 $HBAR
2nd Place: Artwork shown on at least 1 billboard for Earth Day & 2000 $HBAR
3rd Place: 1000 $HBAR
Each winner will also receive a mentoring session with an incredible person from the art world.

ABOUT LE GOOD SOCIETY
Le Good Society was created to address urgent environmental & social issues through art, Web3, tech, films, documentaries, fashion to create awareness, educate and inspire a more sustainable world. It is a platform and community that cares for people and the planet, and is passionate about shifting behaviours, thoughts and opinions to create a better future and world for all. Le Good Society has just launched an Earth Day Art Contest inviting artists to create art for Earth Month & Earth Day in April with winners having their creations on billboards across different countries to drive awareness and Web3 prizes in the form of Hedera $HBAR tokens. Hedera ($HBAR) is a cryptocurrency that can process transactions at a rate comparable to major payment providers like Visa while using a 1000th of the energy Visa transactions use.A research   by University College London found that Hedera is the "greenest blockchain" and boasts the lowest overall energy consumption of six different distributed ledger technologies. Developers are now also utilising the platform's network to create sustainable projects and Hedera has a growing community of green and planet positive projects.
Categories
Tags