Las Vegas the land of casinos & gambling but what if you are there and you wanna see some contemporary art – where do you go? Well, no need to worry below is Gaston's top 5 contemporary art galleries to see in Vegas – and if you still wanna gamble do it online dude check this list of online casinos.
1 Bellagio Gallery of Fine Art – Upcoming Exhibition In Bloom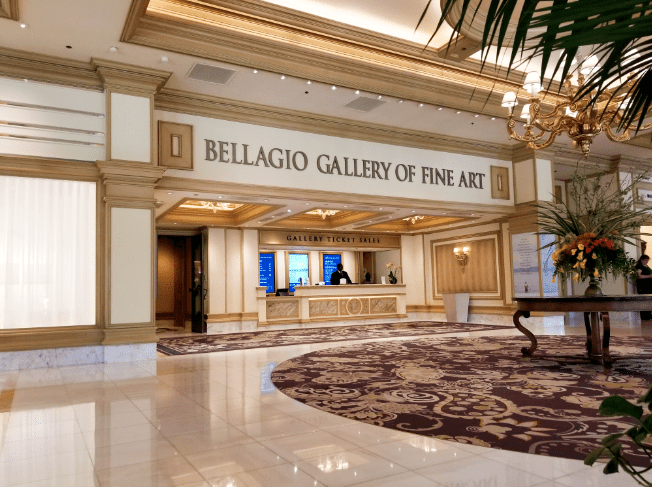 Curated uniquely for Bellagio Gallery of Fine Art, In Bloom explores themes of rebirth, identity, abstraction, humanity, and forces that move us to collective change through a fresh introduction to Spring. Cultivating a garden of metamorphosis, this exhibition presents a diverse array of artists whose perspectives are materialized through painting, sculpture, and photography. Together, these works challenge our conventional understandings of seasonal change, giving space for new narratives to bloom.
Courtesy of Tia Collection (Santa Fe, NM), this exhibition features works by Regina Bogat, Nick Cave, Salvador Dalí, Robert Mapplethorpe, Alex Katz, Yinka Shonibare CBE, Ai Weiwei, Terry Winters, Earl Biss, Karla Black, Martine Gutierrez, Dan Colen, Lois Dodd, Ji?í Georg Dokoupil, Nicholai Fechin, Shawn Huckins, Rachel Kneebone, Tamara Kvesitadze, James Lavadour, Ralph Meyers, B.J.O. Nordfeldt, Michelangelo Pistolleto, Miron Schmückle, David Simpson, and Judy Tuwaletstiwa.
2 Perrotin Las Vegas
Perrotin Store Las Vegas will offer new prints, editions, as well as Perrotin publications and artist-designed objects. Over the span of the next year, the space will become a site for activation and unique experiences with the gallery's international roster of artists.
Perrotin's collaboration with Bellagio marks a new chapter in the hotel's adventurous embrace of contemporary art. Bellagio, which boasts an ambitious collection of works by such artists as Robert Rauschenberg, Ghada Amer, Jacob Hasimoto, Tomás Esson, Noe Aoki, and Kohei Nawa are committed to the cultivation of an arts community in Las Vegas.
3 The Neon Museum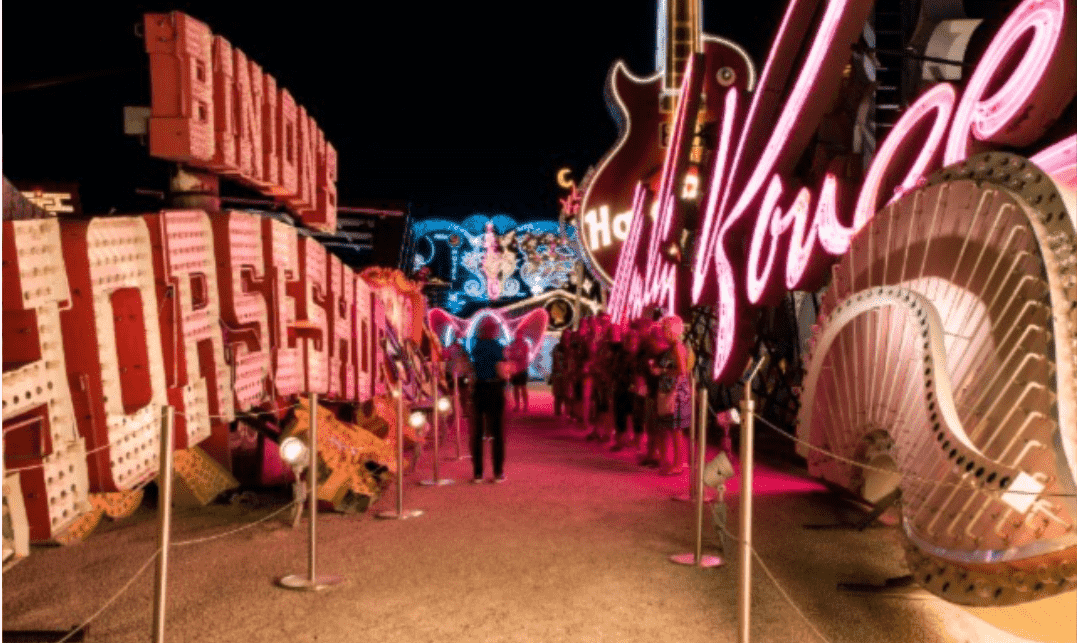 Founded in 1996, The Neon Museum is a non-profit 501 (c) 3 organization dedicated to collecting, preserving, studying and exhibiting iconic Las Vegas signs for educational, historic, arts and cultural enrichment. The Neon Museum campus includes the outdoor exhibition space known as the Neon Boneyard, a visitors' center housed inside the former La Concha Motel lobby and the Neon Boneyard North Gallery which houses additional rescued signs and is available for weddings, special events, photo shoots and educational programs. 
Dedicated individuals from the private sector, as well as corporate and government entities, worked collaboratively to promote the preservation of these national treasures as significant pieces of artistic and historical importance. Each sign in The Neon Museum's collection offers a unique story about the personalities who created it, what inspired it, where and when it was made, and the role it played in Las Vegas' distinctive history.
4 The Arts Factory
Located at 107 E. Charleston, The Arts Factory is home to over 30 artists and art galleries, 18Bin bar & restaurant, Gallery 2 Go art vending machine, and many more exciting Arts District staples.
5 Art Square
Home to The First Friday Foundation, Artifice Bar, Josephine Skaught Hair Hairdressing, Helios Fine Art Gallery, Ruben Martinez Photography, DTLV Arts, Nevada Humanities, The Event People, and many more, Art Square is an artistic & cultural hub of the Las Vegas Arts District.
Art Square is a multi-unit restoration project comprised of three vintage buildings at a total of 30,0000 sq ft of indoor space, which have been improved with modern architecture inside and out, an outdoor art garden, interior office/gallery spaces, street-facing retail, and access to a large shared parking lot in the DTLV Arts footprint. Art Square is located at 1025 S. 1st St., Las Vegas, NV 89101
Categories
Tags