All art constantly aspires to the condition of music

Art critic Walter Pater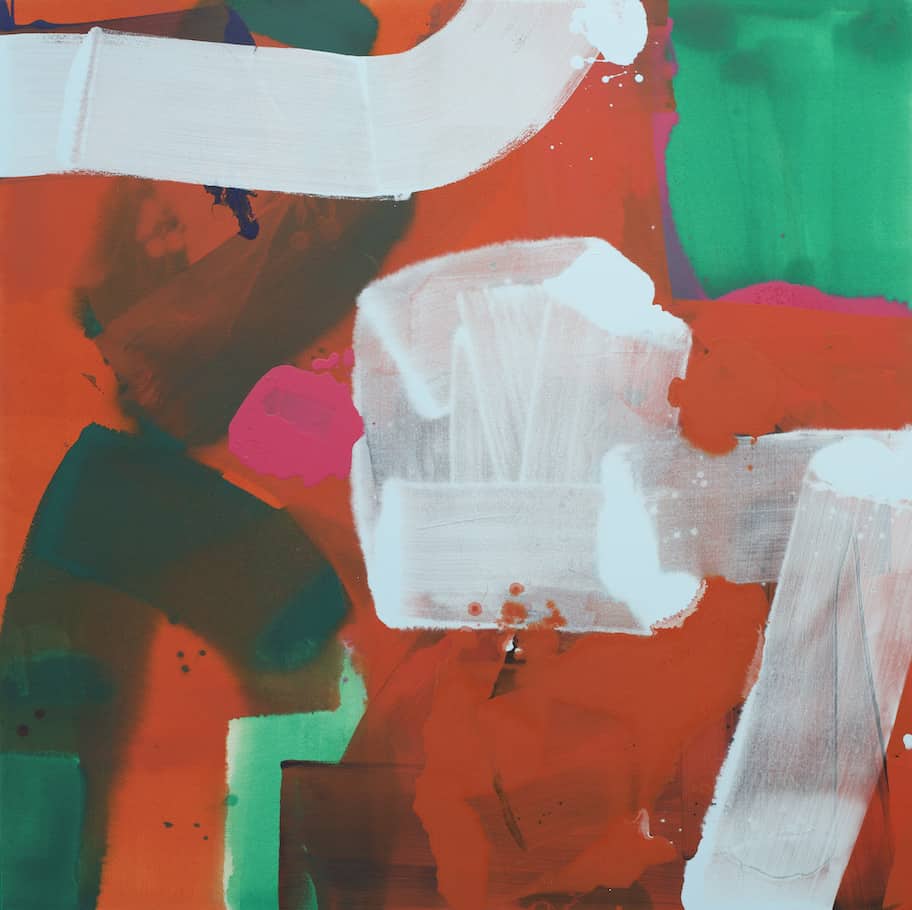 Strange Dance is the culmination of a longstanding collaboration between Radiohead's drummer Philip Selway (b.1967) and painter Stewart Geddes (b.1961).
The exhibition features the artwork for Philip's new solo album of the same name – his 3rd venture outside Radiohead which is due to release this month.
The pair began the project remotely during the lockdown induced by the Covid-19 pandemic in 2020, with weekly conversations by video link. The two men had met before the pandemic: but it was in their isolation, speaking studio to studio, that Geddes and Selway developed a creative friendship that quickly flourished into collaboration.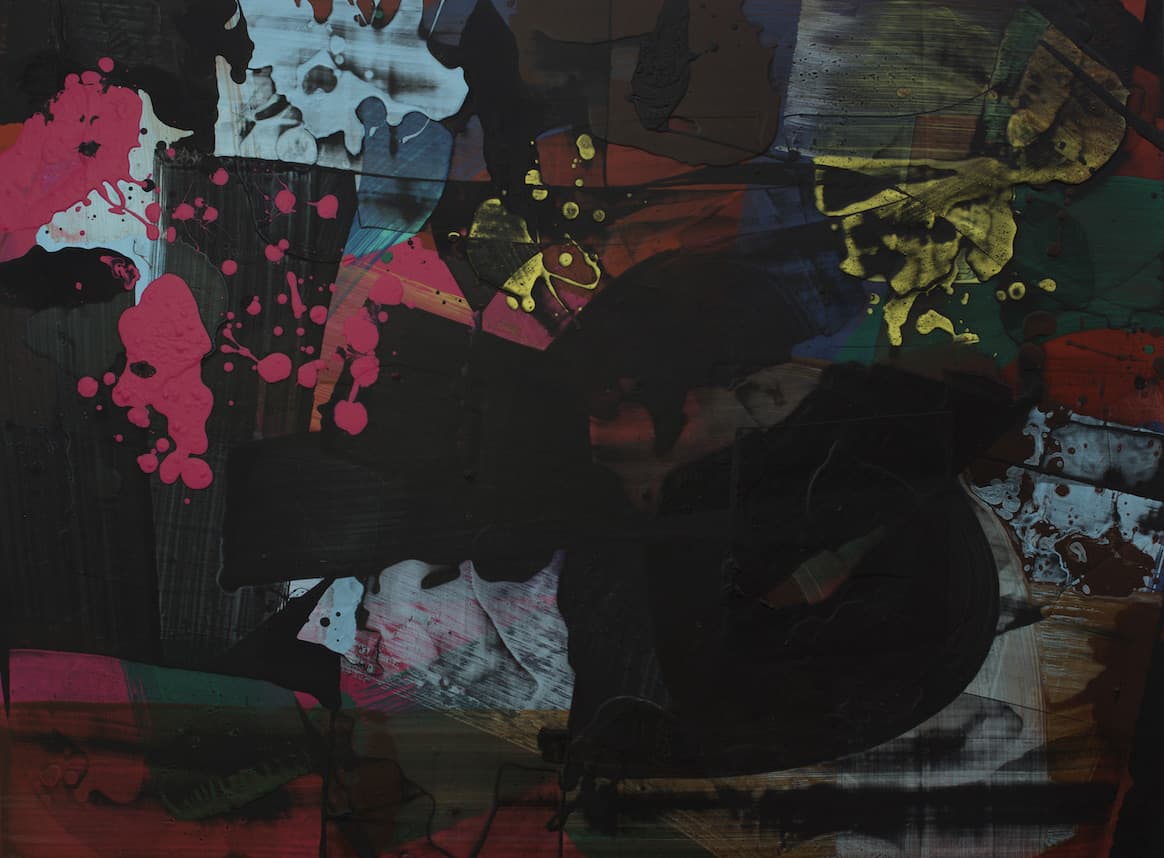 'You had to occupy one space, you had to slow down,'
Selway says of lockdown,
'which allowed these conversations to grow.'
Selway was working on new songs at his home in Oxfordshire, Geddes commuting through the vacant streets of Bristol to paint in his studio in Bedminster. They talked of their work and its challenges, about their families, about football. Selway might play early versions of new songs, Geddes pan the video camera around the studio to show his paintings in progress.
Selway invited Geddes to create the album art for Strange Dance (2023). What was unusual about this collaboration, beyond its unfamiliar circumstances, was that the visual elements were by no means an afterthought: the paintings and the music developed in parallel to each other.
Geddes set out not to illustrate the songs, but to respond to their mood as it increasingly came into focus. He listened to tracks before Selway had added lyrics to them, but with the chord structures and melodic arcs in place. And then he started work, painting with the canvases laid horizontally and raised slightly from the floor, the seep of the music into his mind echoed in the spread of acrylic paint across their dampened, unprimed surfaces.
The four paintings celebrate the process of collaboration, with its shared willingness and its openness. Canaro, with its palette defined by browns and oranges, could be described as a band portrait. It emerged after Geddes had spent a day with Selway and his musical collaborators at Evolution Studios in Oxford: he was struck by the venue's wood panelling and by the tangle of wires in the studio. The orange is inspired by the musician Hannah Peel's red hair; the moment of pink, which pulls together the entire composition, by the pink shirt that Selway wore that day. Finnador, the painting that has become the album cover (pictured above), suggests two figures leaning towards one another, as though in conversation: it evokes an encounter even as it revels in the possibilities of communion.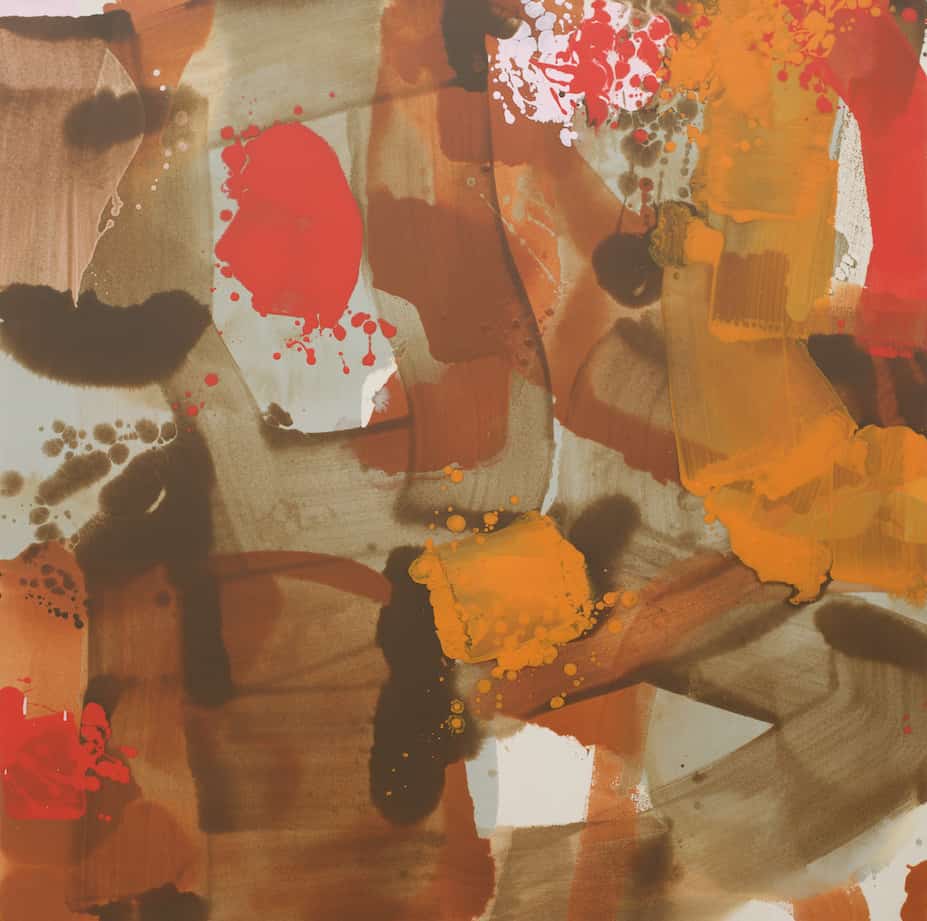 'Although I come from a landscape tradition,'
Geddes says,
'I think of these paintings as much more about an enclosed room space […] It's the space we inhabit, and have conversations in.'
Two further paintings, Sakram and Senovoglii, capture the fragile hope of Selway's album. The former, says Selway, represents 'the whole musical landscape of the record'. This is the only rectangular painting in the group, a work dominated by blacks and greys that nonetheless succeeds in establishing its radiance through the gloom. Strange Dance is characterised by an acoustic chiaroscuro throughout, setting the intimacy and vulnerability of Selway's voice and lyrics against the lushness of his orchestrations. 'All the walls are closing in', he sings on Check for Signs of Life, as an expansive musical panorama unfurls around him.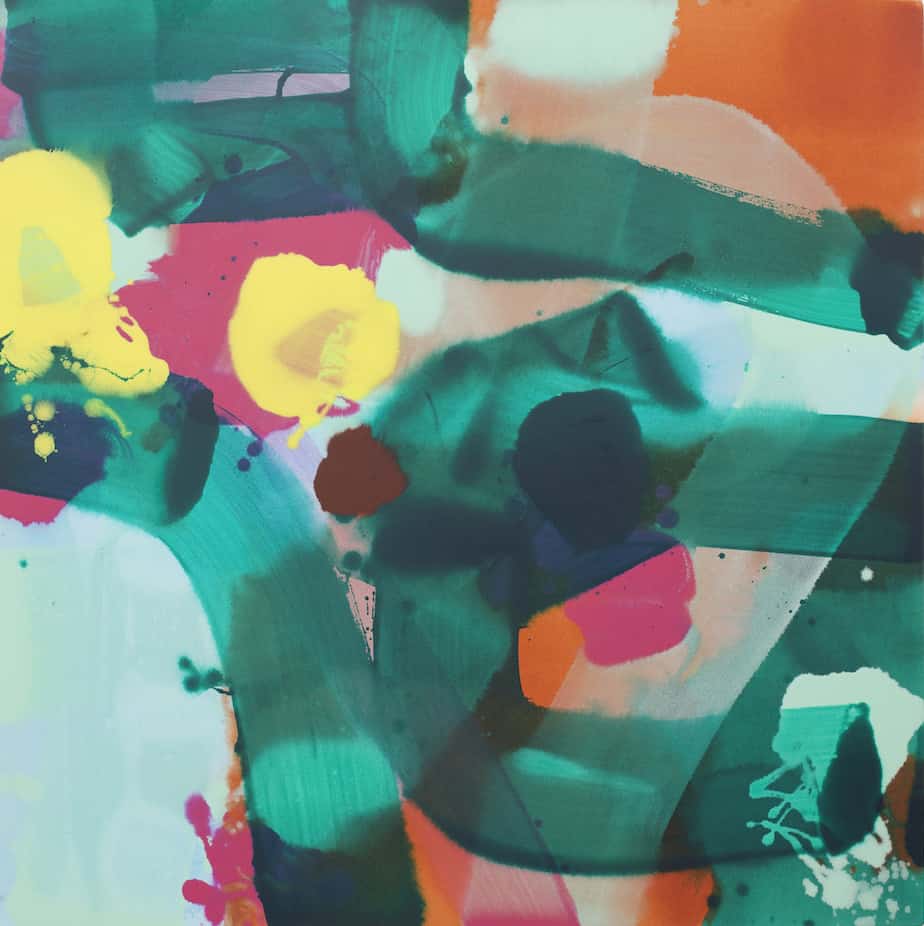 The artists are represented by TIN MAN ART, and this is their debut exhibition at Cromwell Place. Founder James Elwes says:
We are delighted to be working with Philip and Stewart to showcase an intuitive and intelligent collaboration. We forget how closely music and art coexist and how both musician and artist juggle infinite joy and frustration in the creation of a new set of work. The show will look to illustrate their dialogue with an audio-visual feast for the senses.
STRANGE DANCE, 28th February – 5th March 2023, TIN MAN ART, Gallery 11, Cromwell Place, London SW7 2JE exhibition is FREE but please book a place HERE
About the artists
Philip Selway (born 1967) is an English musician and the drummer of the English rock band Radiohead. Selway began writing songs as a teenager but concentrated on drumming after Radiohead formed. As a solo artist, he has released and toured three albums, Familial (2010), Weatherhouse (2014) and Let Me Go (2017), the latter being the official soundtrack from the film of the same name. He has also scored soundtracks for the independent film Carmilla and Sea Longing, a play for BBC Radio 3. In 2014, he was commissioned by Rambert Dance Company to write the music for the first reinterpretation of choreography by Merce Cunningham, the influential American choreographer. His third solo album, Strange Dance, is scheduled for February 2023.
Stewart Geddes (born 1961). Painter, lecturer and curator. Geddes studied at Bristol Polytechnic, City University, London and the Royal College of Art. Working from a background in landscape, Geddes is an improvisatory, painterly abstract artist. He has exhibited both nationally and internationally including Volta Basel and the Royal Academy and has works held in a number of collections including UK Parliamentary Art Collection; Landmark PLC; Royal Collection; Brookfield Asset Management; Royal College of Art; Cardiff Metropolitan University; Royal West of England Academy Collection. Formerly Head of Painting at Cardiff School of Art and Design, he then headed up the final year programme in Fine Art at Cheltenham College of Art. In 2019 Geddes curated 'Albert Irvin and Abstract Expressionism' in conjunction with the Albert Irvin Estate and Tate Gallery, at the Royal West of England Academy, Bristol (RWA). He is an Academician of the RWA and was Artists' President (2016-2019). He is an Honorary Academician of the Royal Scottish Academy, Edinburgh.
Categories
Tags