Art on a Postcard (AOAP) is now a familiar fixture in the contemporary art world, but this year there is a new format for a special International Women's Day auction raising funds for the Hepatitis C Trust: 7 female curators have curated 7 auctions featuring a cast of the most exciting emerging and established female contemporary artists. AOAP invited Beth Greenacre, Louise Fitzjohn (Liminal Gallery), Bakul Patki, Lee Sharrock, Mollie Barnes (She Curates) Sandra De Giorgi and Carrie Scott to each curate a show comprising of 20 to 25 female artists.
Each show will run as seven concurrent auctions, all raising money to support The Hepatitis C Trust's work with women affected by the criminal justice system both in prison and local communities.
Lee Sharrock invited each curator to nominate an artist for a Q&A about their work and involvement in AOAP. First up is Alya Hatta, nominated by Sandra De Giorgi.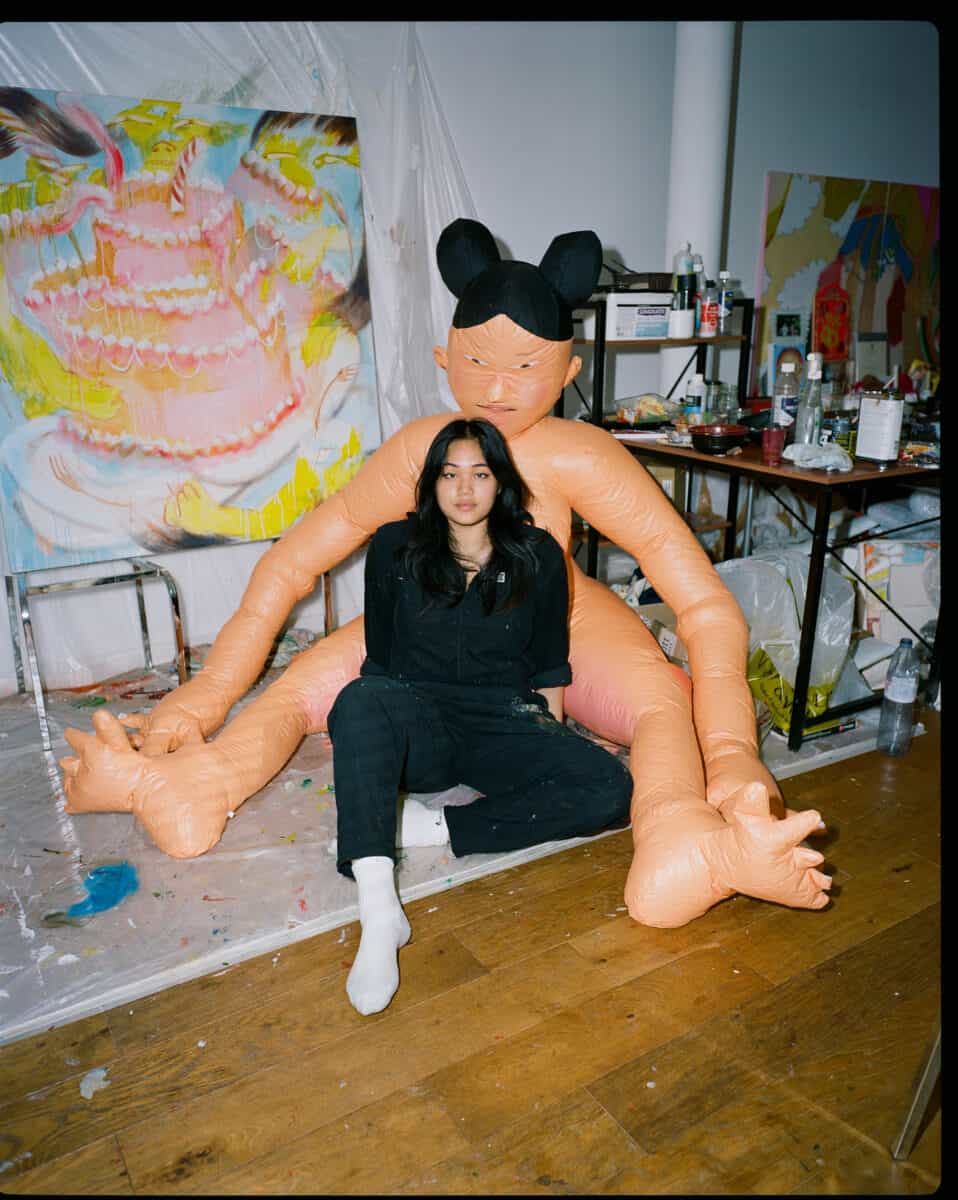 Lee Sharrock: 7 women curators have selected artists for a special International Women's Day 2023 Art on a Postcard auction, which will raise funds for the Hepatitis C Trust. Who is your curator and how did you get to know them/ get involved with the project?
Alya Hatta: The curator I'm working with is Sandra De Giorgi. Being very familiar with Art On A Postcard and their work, I was pleasantly surprised when she reached out to me via email. A definite bonus was when researching into her and her work, I resonated with her vision in supporting artists of Asian heritage.
Could you tell me a bit about your artistic practice, the materials you use, and your path to becoming an artist?
My art practice is centred around the search for identity between the East and the West, using memories and anecdotes from my personal life or those of friends and family to build new spaces that can define a sense of home.
The use of materials in my practice are always a work in progress. Right now I'm using found materials, including my own clothes as well as materials and embellishments I source from the local market. I gravitate towards things that I have a personal history with, like the clothes on my body have followed me through so many parts of life, or things that I connect with culturally in London that resonate with my life in Malaysia.
I guess my journey to becoming an artist has been fairly standard, my Mom has always sent me to art classes since I was little, and then immediately finding myself wanting to be an artist. So after high-school in Malaysia I came to the UK, doing my Foundation in Loughborough, my undergrad at Goldsmiths and now in my final year at MA Painting in RCA.
Can you explain what you've created for AOAP?
I've created a self-portrait, a colour pencil and marker pen drawing, something that I've not actively tried to depict for a while now in my paintings. I wanted to create something that looked like how I felt waking up in the morning.
Who are the artists that inspire you the most?
Recently, I went to Michael Armitage's show at the White Cube, I was really inspired by his use of colour and composition, as well as the textures of his surfaces. I think his paintings are really vibrant and tell rich narratives. On the other side, I've been taking a look at the independent jewellery makers around Chinatown, I'm really inspired by their cute aesthetics and their use of materials to create tiny things.
As a woman artist, have you come across many obstacles that you don't think a male artist would face?
I think my strengths lie in my story as a woman, which is what get me through the door and what connects me with other people. The more my career grows, the more I've noticed a strong community of women in the arts, so I tend to not put energy into what stops me but rather seek out certain communities that share the same values as I do, and work with people that inspire me and can drive me forward/
What exhibitions do you have coming up in 2023 that you're most excited about?
I've got a duo show coming up at Wilder Gallery, co-curated by Mollie Barnes from She Curates. On top of that, my degree show in June which I'm really excited for, trying to put my best foot forward. Also am potentially doing the Armory Show in New York this year, which would be my first time showing in the US.
Bidding opens on 23rd February until 9th March: artonapostcard.com
Categories
Tags