A major exhibition of new and recent works by Peter Doig opens at The Courtauld this Friday 10th February.
Featuring 12 paintings and 19 works on paper, the exhibition will include a group of major canvases created since the artist's move from Trinidad to London in 2021, presenting an exciting new chapter in the career of one of the most celebrated and important painters working today.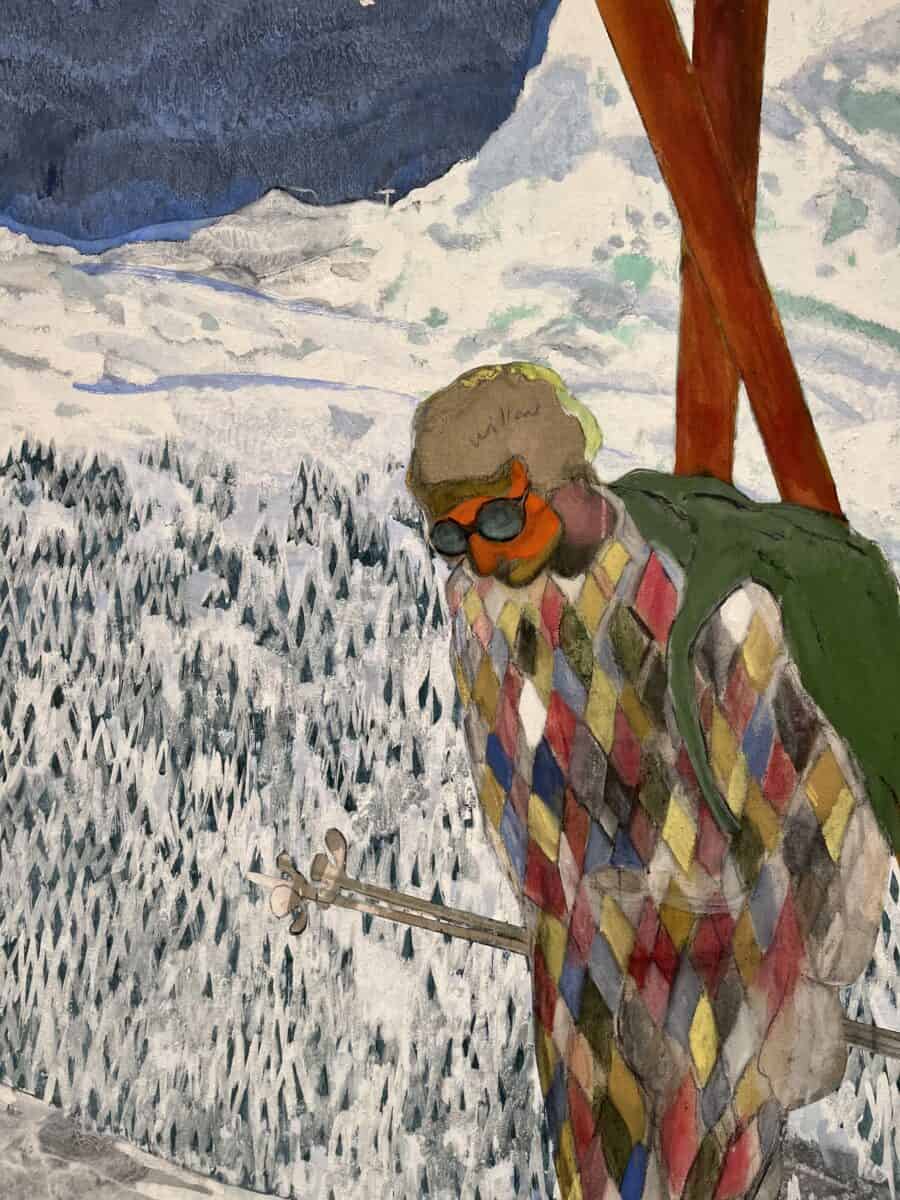 The Morgan Stanley Exhibition: Peter Doig is the first exhibition by a contemporary artist to take place at The Courtauld since it reopened in November 2021 following its acclaimed redevelopment.
Peter Doig (born Edinburgh, 1959) is widely acknowledged as one of the world's leading artists. He secured his early reputation in the 1990s as a highly original figurative painter, producing large-scale, immersive landscape paintings that exist somewhere between actual places and the realms of the imagination. Layered into his paintings is a rich array of inspirations, such as scenes from films, album covers, and the art of the past. His works are often related to the places where he has lived and worked, including the UK, Canada and Trinidad.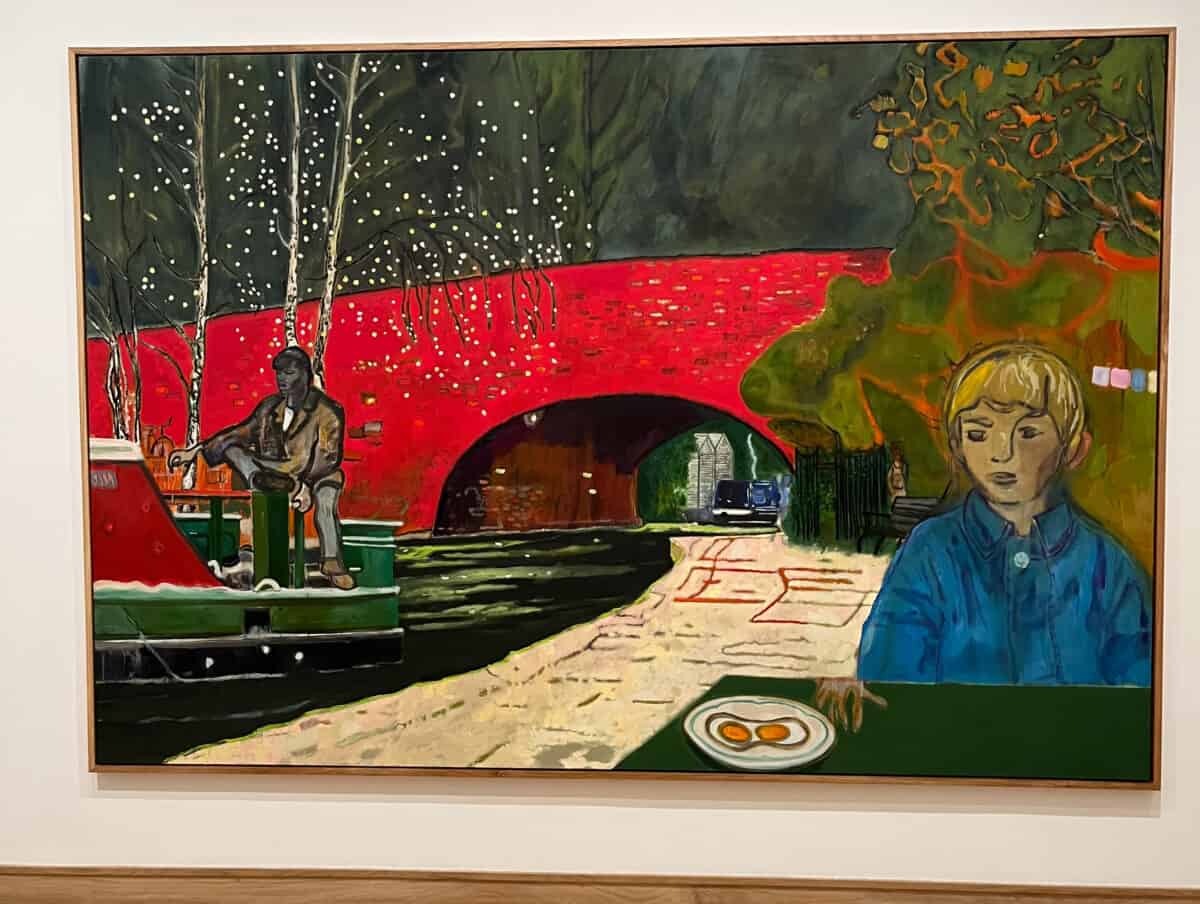 In 2021 Doig moved back to London where he has set up a new studio. This new studio has become the crucible for developing paintings started in Trinidad and New York and elsewhere, which are being worked up alongside completely fresh paintings, including a new London subject. The works produced for the exhibition at The Courtauld convey this particularly creative experience of transition, as Doig explores a rich variety of places, people, memories and ways of painting that have accompanied him to his new London studio.
As well as showing a major group of Doig's new paintings in The Courtauld's Denise Coates Exhibition Galleries, at the same time, the Gilbert and Ildiko Butler Drawings Gallery showcases the artist's work as a printmaker with a display that unveils for the first time a series of prints Doig made in response to the poetry of his friend and collaborator, the late Derek Walcott (1930-2017). For Doig, printmaking is an integral part of his artistic life: his prints and his paintings often work in dialogue with one another. By showcasing this vital aspect of his practice, visitors will be able to explore the full span of Doig's creative process.  
Doig has long admired the collection of The Courtauld Gallery. The Impressionist and Post-Impressionist artists who are at its heart have been a touchstone for his own painting and printmaking over the course of his career. The works Doig has produced for this exhibition reflect his current artistic preoccupations, from remarkable landscapes to monumental figure paintings. Visitors will be able to consider Doig's contemporary works in the light of paintings by earlier artists in The Courtauld's collection that are important to him, such as those by Cézanne, Gauguin, Manet, Monet, Pissarro and Van Gogh. The exhibition will explore how Doig recasts and reinvents traditions and practices of painting to create his own highly distinctive works.  
We are excited to unveil this new exhibition of works by Peter Doig, the first since his return to London. The Courtauld's great Impressionist collection is a touchstone for many artists. It offers the perfect context to experience how Doig's work resonates strongly with the art of the past whilst charting new directions. We are grateful to Morgan Stanley, Kenneth C. Griffin, the Huo Family Foundation and the Art Mentor Foundation Lucerne for the generous support that has made this important exhibition possible.

Ernst Vegelin van Claerbergen, Head of The Courtauld Gallery,
Friends get free unlimited entry to The Courtauld Gallery and exhibitions including The Morgan Stanley Exhibition: Peter Doig, priority booking to selected events, advance notice of art history short courses, exclusive events, discounts and more. To become a Friend, please visit courtauld.ac.uk/friends
The Morgan Stanley Exhibition: Peter Doig, 10th February – 29th May 2023, The Courtauld Gallery courtauld.ac.uk
About the artist
Peter Doig gained his BA from St. Martin's School of Art, London, in 1983, and his MA from the Chelsea School of Art, London, in 1990. The following year he was awarded the Whitechapel Artist Prize and was nominated for the Turner Prize in 1994. In 2000 Doig returned to Trinidad, when he was invited to join a residential programme in Port of Spain with friend and fellow artist Chris Ofili. Two years later he settled back on the island, establishing a studio there. His first major solo exhibition was held at Tate Britain in 2008, with an exhibition at the Scottish National Gallery in 2013. His work has been acquired by major public collections around the world, including Tate Modern, London; Musée National d'Art Moderne, Paris; the Museum of Modern Art, New York; and the Art Institute of Chicago.

Categories
Tags