She Will, Charlotte Colbert's psychological thriller film with Alice Krige, Kota Eberhart, Malcolm McDowell and Ruppert Everett has inspired a limited-edition streetwear capsule collection.
As the film explores the inherited trauma of women: from the persecution of the witch hunts to the violence inflicted on women throughout the world today, all proceeds will go to the charity, End Violence Against Women.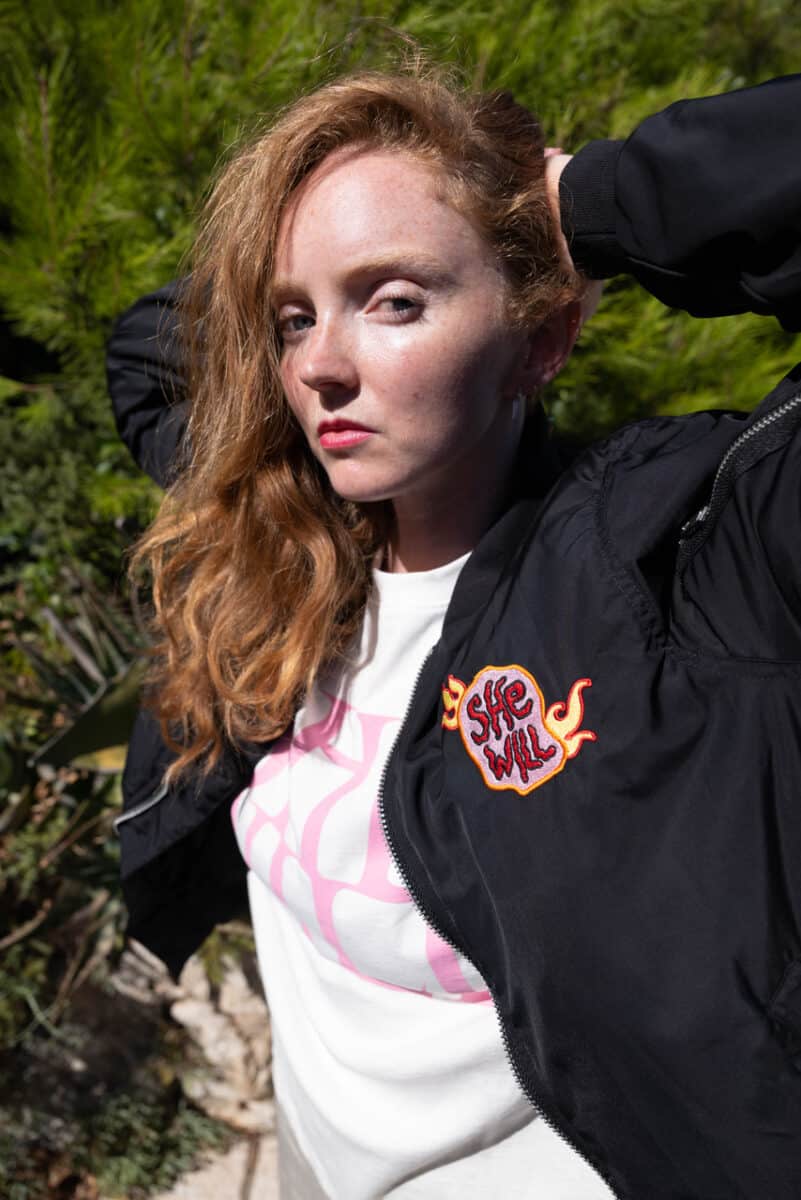 Artist and filmmaker, Charlotte Colbert has developed seven initial pieces for the collection. The streetwear range includes a bomber jacket and cap designed by New York's legendary Clayton Patterson, three T-shirt designs, designed by Colbert and Ashley Williams, plus a necklace and brooch pin.
The Clayton Patterson bomber jacket is the undisputed hero piece. An artist, photographer and activist who has captured the spirit of the Lower East Side underground of New York City since the 1980's, Patterson is equally renowned for his now-legendary enterprise, customising baseball caps and apparel for the likes of Keith Haring, Jean Michel Basquiat, Matt Damon and Gus Van Sant.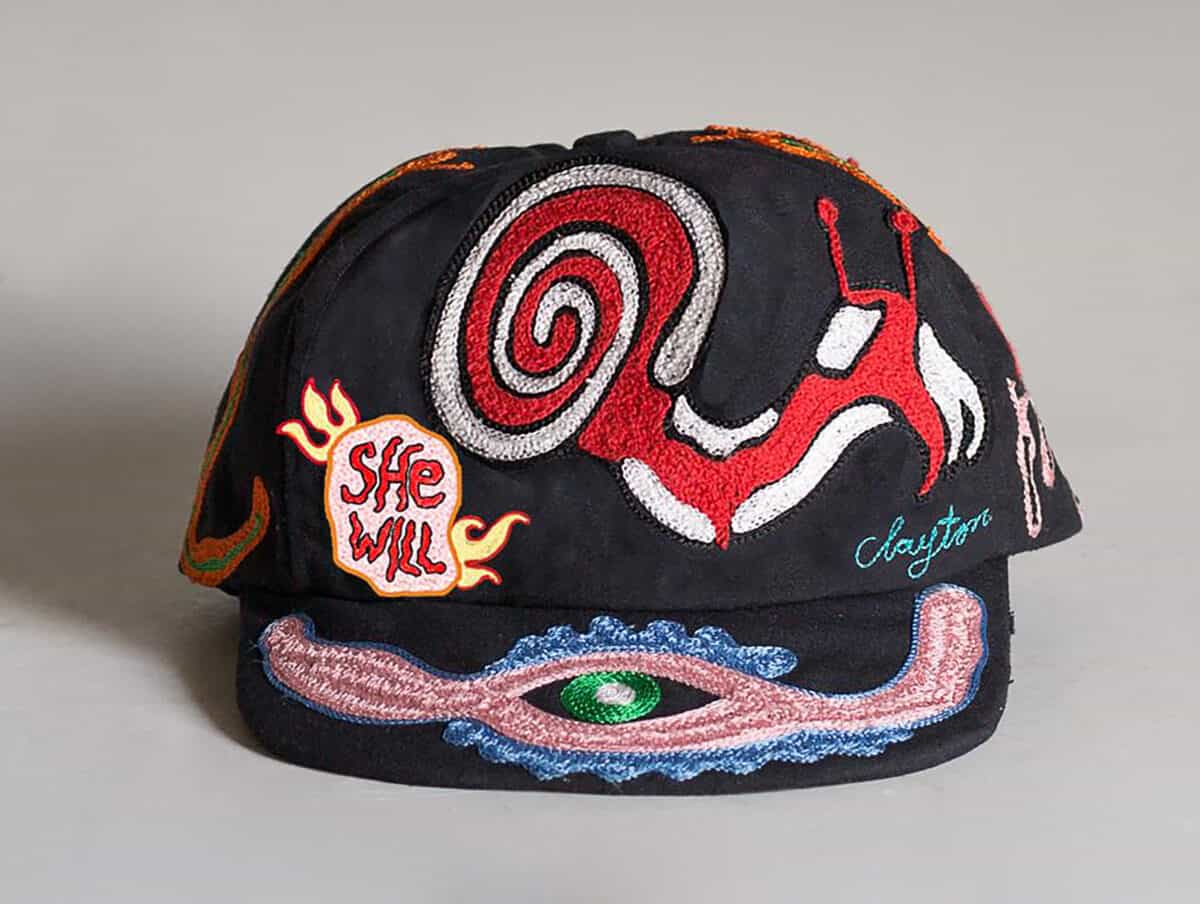 Colbert met Clayton a few years ago when she walked into a boxing club on the Lower East Side and was blown away by his custom-made caps. She purchased one which she "never takes off!", and they struck up a friendship resolving to collaborate when the right opportunity presented itself.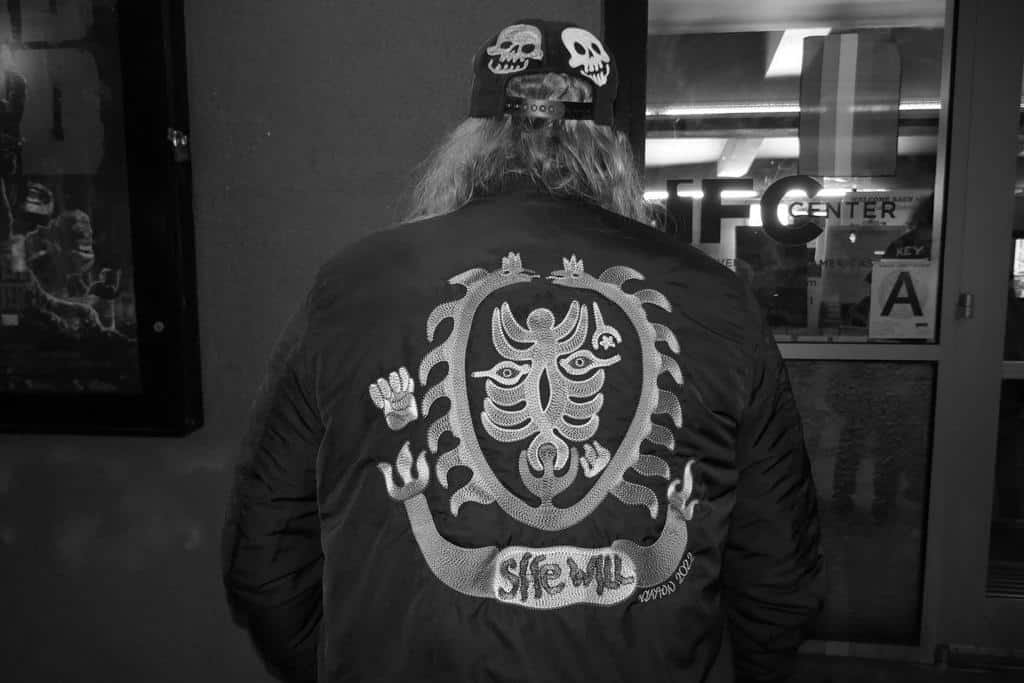 Colbert's film She Will explored many themes that resonated with Clayton Patterson. From "Me too", trauma and the healing power of nature, Clayton drew upon the story lines and translated them in the design. Embroidering the She Will logo on the front and sleeve of the jacket, on the back of the bomber, the film title looms larger beneath a colourful interpretive pattern of eyes, slugs and his primary swirling twist on feminine power.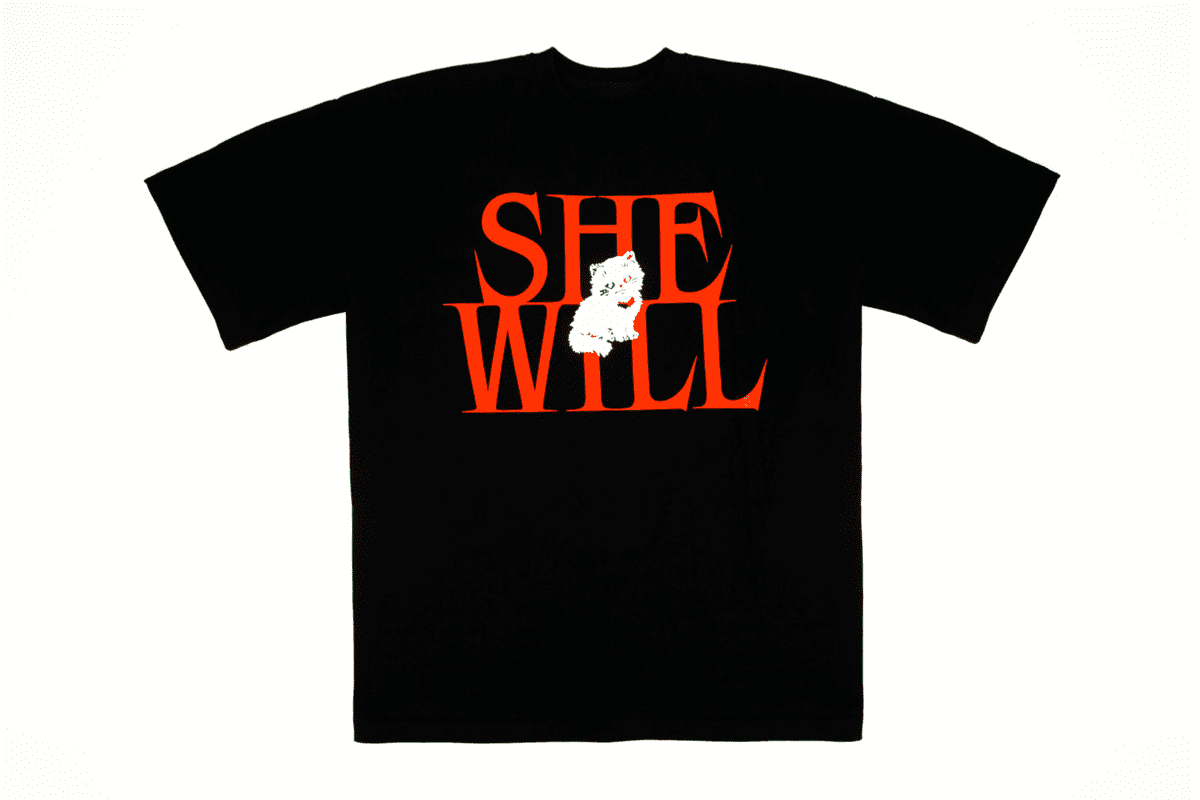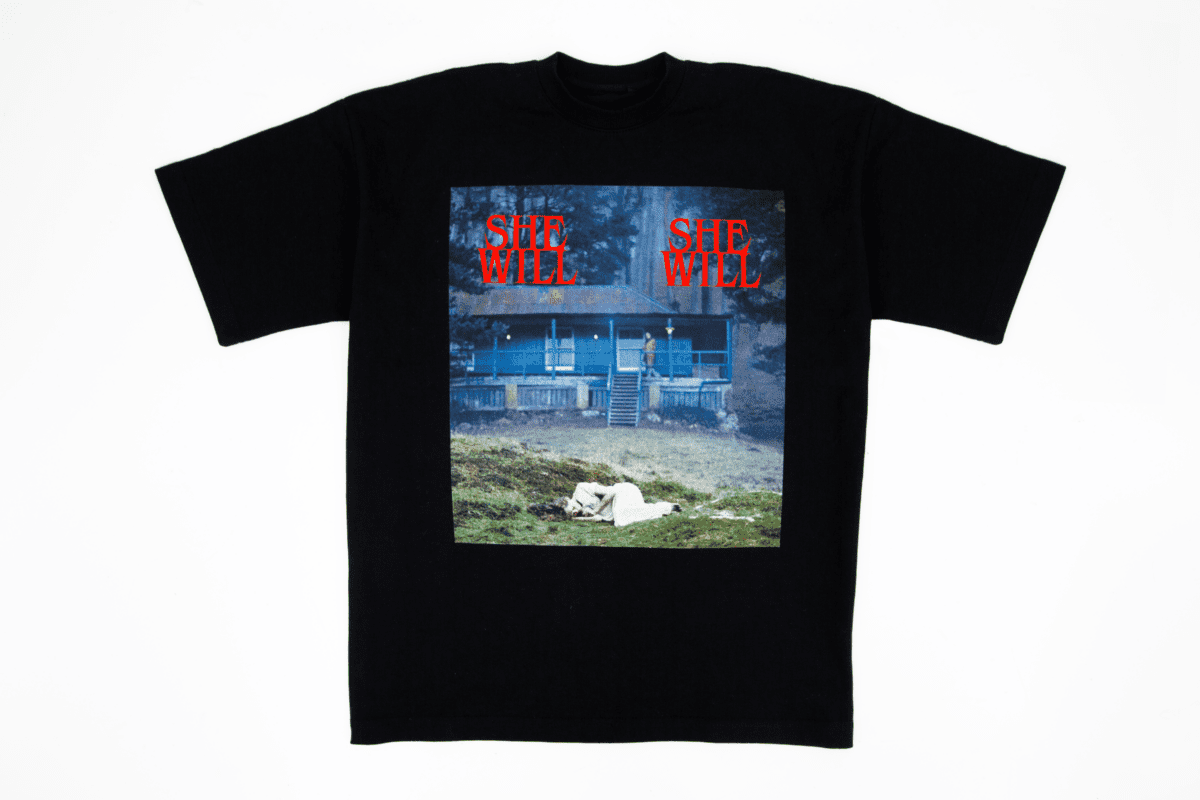 Meanwhile, three separate T-shirts have been designed by Ashley Williams, featuring the some of the most iconic shots from the film plus a more ardently feminist black t-shirt with white messaging, "Why are we taught to fear the witches and not those who burnt them alive?" An enamel She Will necklace and brooch pin complete the collection.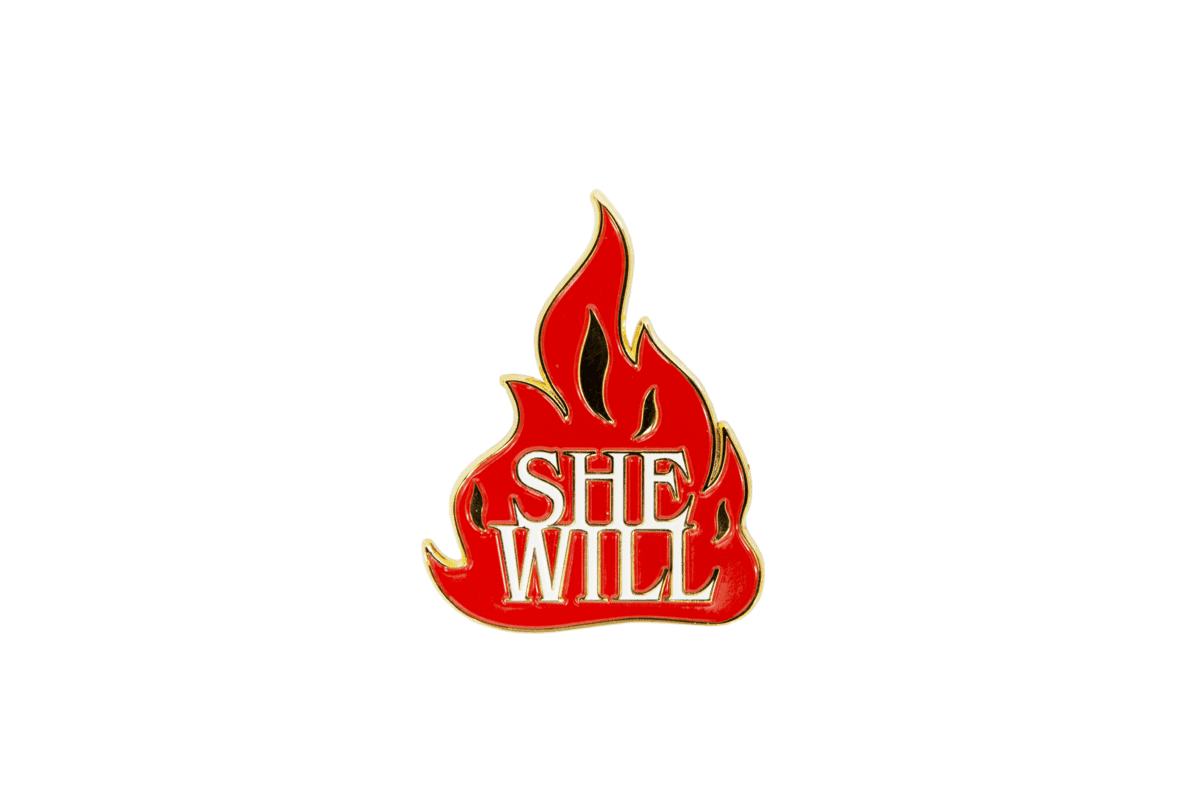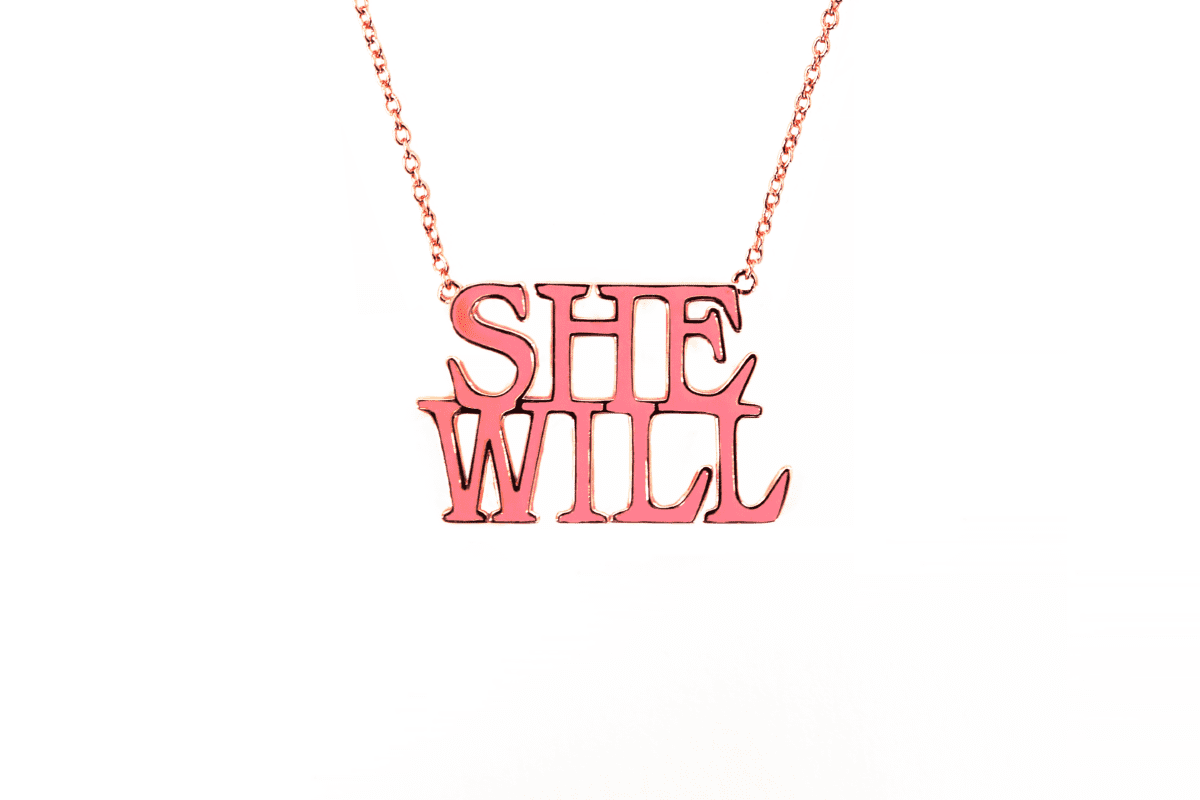 All items from Colbert's collection are available online and sold at The Horror Show!, running at Somerset House until 19th February 2023 where several of her artworks and props from the film are on display. This ground-breaking exhibition curated by Iain Forsyth and Jane Pollard aims to trace how modern horror has influenced British culture since the 1970s. The show celebrates "our greatest cultural provocateurs and
visionaries" and how ideas rooted in horror have inspired 50 years of "creative rebellion" in Britain.
She Will was written as psychological horror / revenge fable by Colbert herself and Kitty Percy, fusing a "me-too" storyline with historical witches of the Scotland's past. Ageing actress Veronica Ghent (Alice Kridge) travels to a retreat in the Scottish Highlands built on the land where witches were burnt to heal from a double mastectomy. While there, she summons the female rage that is stored in the soil to discover that she can enact revenge on the director who sexually abused her as a minor, played by Malcolm McDowell. She Will is now available across various streaming platforms and later this month in cinemas across France. Charlotte Colbert's She Will capsule collection in support of End Violence Against Women is available from popcorngroup.co.uk
Categories
Tags