Pilvi Takala at Goldsmiths CCA, the exhibition will be the most extensive UK showing of her work to date and includes the multi-channel installation Close Watch (2022), which was presented at the Finnish Pavilion for the 2022 Venice Biennale.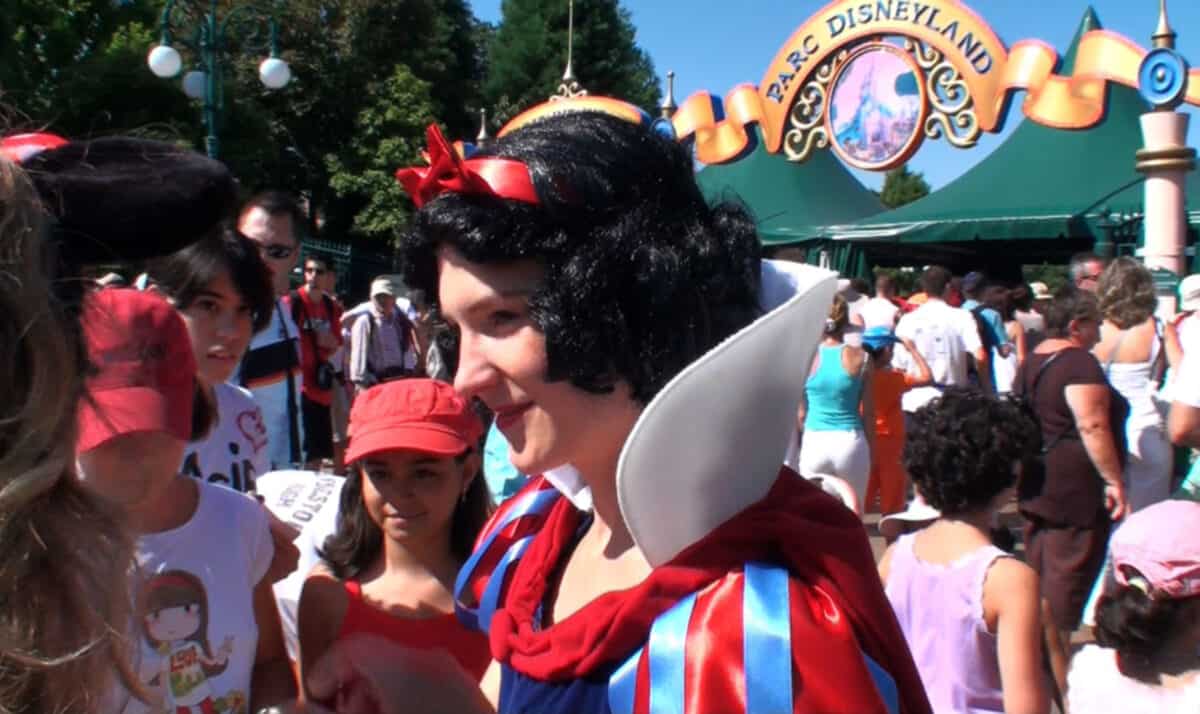 Takala works through performance, video and installation, to stress test the conventions and codes that govern our daily interactions. Infiltrating offices, theme parks, shopping malls, and public spaces, she adopts a softly disruptive but camouflaged persona; an intern, Snow White, or a 'wellness consultant'. Her behaviour prompts reactions that are revealing of those around her. Often humorous, sometimes threatening or perplexing, her actions force those around her to articulate their discomfort, delineating the soft boundaries that have been crossed. Our social norms are quietly revealed to be disciplined by the conventions of capitalist culture, shaping us in the mould of consumer rather than citizen. Exceptionally, Takala's work takes us beyond the revelation of these complex issues. The idea of resolution, or the invitation to think beyond critique is firmly embedded within the work.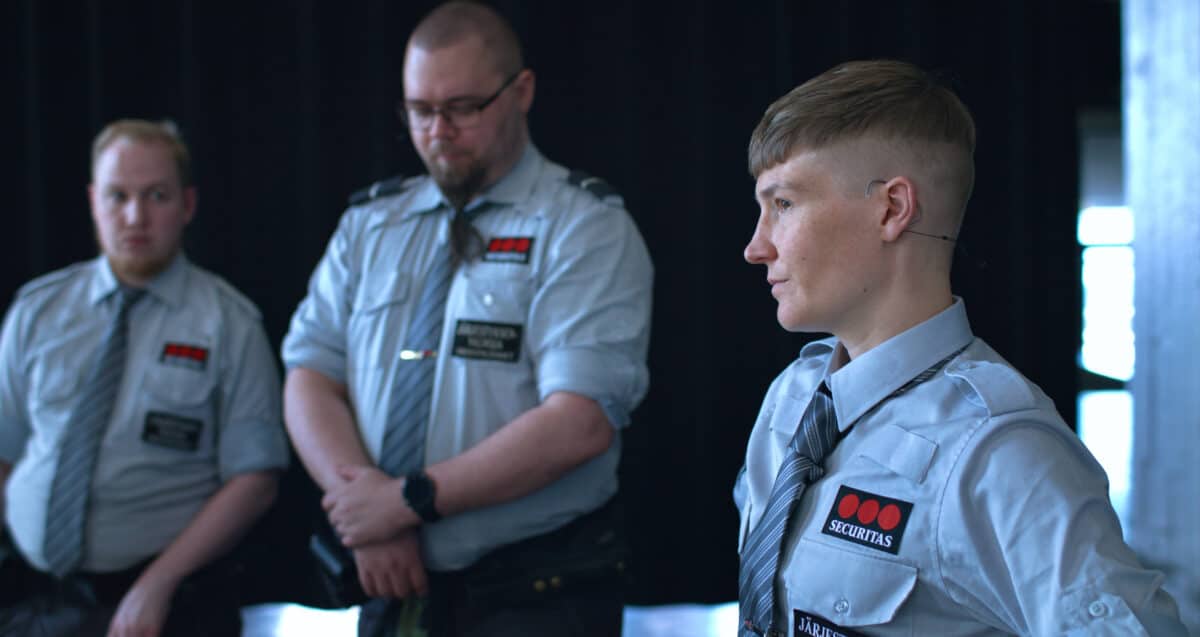 In previous works, Takala's interventions have often brought her into contact with security guards. In Close Watch, Takala reverses this situation, becoming employed as a fully qualified security guard for six months at one of Finland's largest shopping malls. Working covertly, she observed the conditions and working culture of the private security industry. Various issues she experienced at the mall are worked through in a series of filmed subsequent workshops with her colleagues. Using the format of Forum Theatre, she and the guards enact and discuss problematic behaviours, such as racial bias and excessive uses of force, which often are not addressed in their fast-paced and stressful working environment.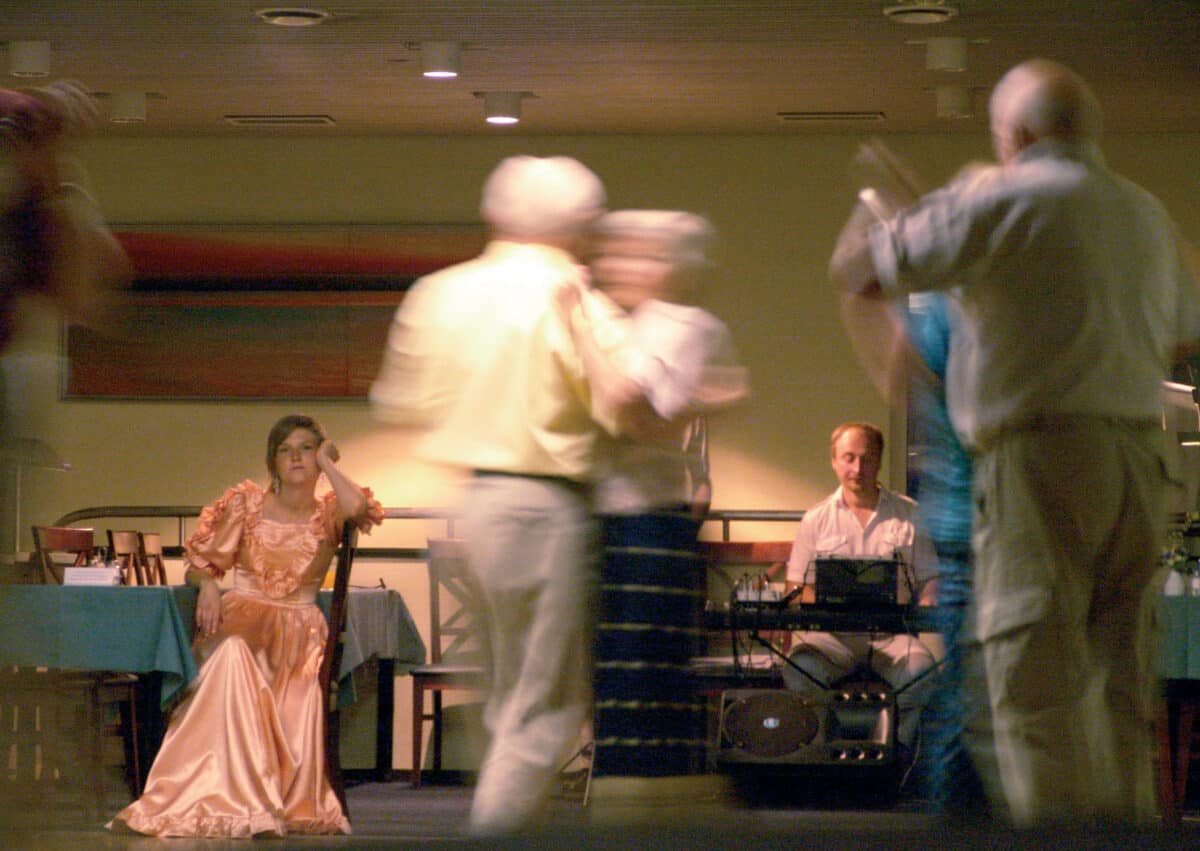 Pilvi Takala at Goldsmiths CCA includes some of Takala's earliest works, such as Wallflower (2006) and Real Snow White (2009). In Wallflower the artist sits on the side of a dancefloor dressed in a ballgown, waiting to be invited to dance. Elderly couples shuffle past, bemused by the artist's presence, their Finnish modesty and politeness tested. Cultural lampooning is taken a step further in Real Snow White, where Takala dresses as the Disney character and attempts to enter Euro Disney. Surrounded by children and their parents, Takala benignly poses for photos. Security guards eject her from the park, as her presence is simultaneously too like, and unlike the 'real' Snow White. Her portrayal of a fictional character is 'off-brand', and Takala's interpretation destabilises a usually well-designed interaction.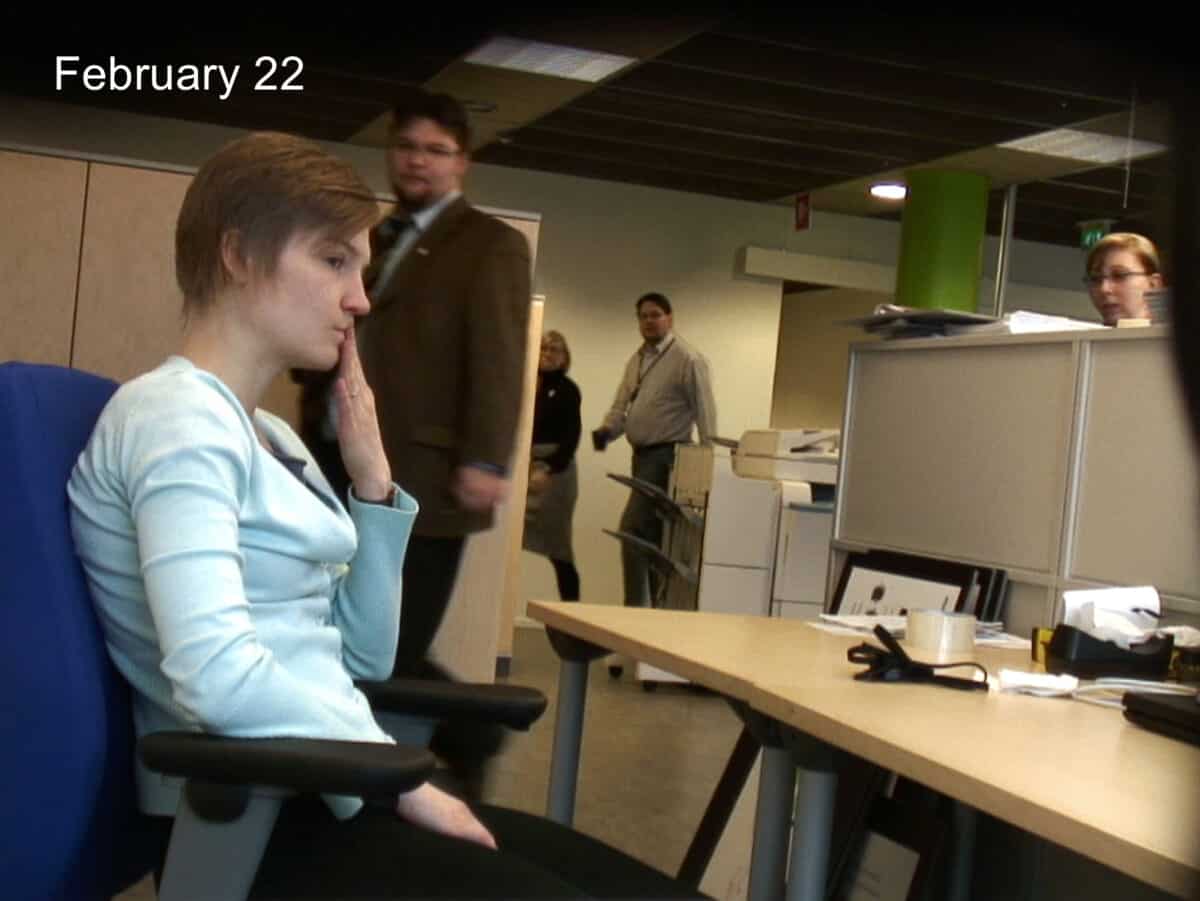 Other works on show include The Trainee (2008) and The Stroker (2018), both works in which Takala gently interrupts the flow of two different types of office space, testing the limits of workers' tolerance for behaviours that disrupt office culture. In The Trainee, Pilvi worked for a month at the Helsinki office of Deloitte. Sitting staring into space, doing 'brain work', or riding the elevator all day as a way of aiding the flow of her thoughts, she unsettles and amuses her co-workers who are used to traditional codes of productivity, resulting in confusion and discussion about acceptable working methods. In The Stroker, Takala navigates Second Home, a trendy coworking shared office space for start-ups. She poses as a wellness worker, part of a pioneering company called Personnel Touch which provides touching services in the workplace. Nicknamed 'The Stroker', the film documents her colleagues' various negotiations of her presence whilst conforming to the conventions of the space; physically dodging, avoiding her gaze by concentrating on their phones, or directly reciprocating her touch.
Pilvi Takala, 19th March – 4th June 2023, Art Opening: Saturday 18th March 2023, goldsmithscca.art
About the artist
Pilvi Takala's video works are based on performative interventions in which she researches specific communities in order to process social structures and question the normative rules and truths of our behaviour in different contexts. Her works show that it is often possible to learn about the implicit rules of a social situation simply through its disruption. Takala represented Finland at the 59th Venice Biennial 2022. Her work has also been shown at Mediacity Biennale, Seoul (2021), Moscow Museum of Modern Art (2021), Künstlerhaus Bremen (2019), Kiasma Museum of Contemporary Art, Helsinki (2018), CCA Glasgow (2016), Manifesta 11, Zurich (2016), Centre Pompidou, Paris (2015), MoMA PS1, New York (2014), Palais de Tokyo, Paris (2013), New Museum, NYC (2012), Kunsthalle Basel (2011), Witte de With, Rotterdam (2010) and 9th Istanbul Biennial (2005).Takala won the Dutch Prix de Rome in 2011, the Emdash Award in 2013, and the Finnish State Prize for Visual Arts in 2013. The artist divides her time between Berlin and Helsinki.
Categories
Tags