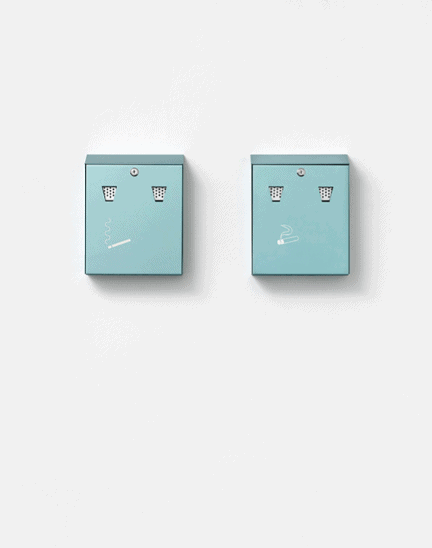 The fifth edition of Art Düsseldorf will take place from March 31 to April 2, 2023, at the Areal Böhler. The fair is developing a consistent curatorial signature with the new NEXT and SOLO PROJECTS sections.
Art Düsseldorf has revealed the 95 participating galleries for Art Düsseldorf 2023. This year, galleries were able to apply not only for the MAIN SECTION but also for the new NEXT and SOLO PROJECTS sections.
NEXT is aimed at galleries that have existed for less than ten years and show current works by up-and-coming artists. The SOLO PROJECTS section features artists with outstanding solo presentations on one of the following three focus themes:

• Sustainability
• Diversity
• Rhineland Connections
With the new sections, the fair aims to present a sharpened profile that reflects the everchanging art world.
The Art Düsseldorf team attaches great importance to a diverse and attractive program. We communicate this consistently in our contact with the galleries and, in return, receive very open-minded feedback. We are pleased that we have succeeded in putting together such a diverse and multifaceted program.

Walter Gehlen, Director Art Düsseldorf.
Among the exhibitors, many galleries are being welcomed back for the second time. Overall, the number of exhibitors has grown and 11 new places have opened up, so that 95 exhibitors will participate this year. With 35 newcomers exhibiting for the first time at Art Düsseldorf, there will be even more diversity within the fair schedule. Additionally, 29 galleries from the region — including 17 from Düsseldorf — confirm the strong position of the Rhineland. Berlin forms a strong counterweight with 30 galleries, southern Germany and Austria are represented by 15 galleries, and 34 galleries with international locations attest to the fair's appeal far beyond Germany. For this edition, galleries from London, Madrid, Lisbon, Copenhagen, New York, Istanbul, Kolkata, and Buenos Aires, among others, are represented.
The high-quality selection confirms Art Düsseldorf's reputation as a dynamic platform for emerging and established galleries, and an essential meeting point for collectors, explorers, and art professionals.
The 2023 edition has a special significance for us: The great demand on the part of national and international galleries, their top-class artistic portfolio, our sophisticated digital offerings, the appealing art city of Düsseldorf (surrounded by the lively scenes of the Rhineland), and the inviting positive atmosphere in our lightflooded halls in the Böhler area are raising great expectations. We firmly believe that both encounters and discoveries, plus business and lively conversations will once again take place here at the highest level. We look forward to welcoming our many guests

Walter Gehlen, Director Art Düsseldorf.
FULL GALLERY LIST: art-dus.de/show/
Art Düsseldorf, Areal Böhler, Hansaallee 321, 40549 Düsseldorf, Preview: March 30th, 2023
Public Days: March 31st – April 2nd, 2023
Categories
Tags