Artist Shahzia Sikander has created a major new work on the theme of justice for a multimedia exhibition, Havah… to breathe, air, life, in Madison Square Park, New York, and the nearby courthouse. The exhibition marks the first collaboration between the Conservancy and courthouse—both located in the Flatiron District of New York.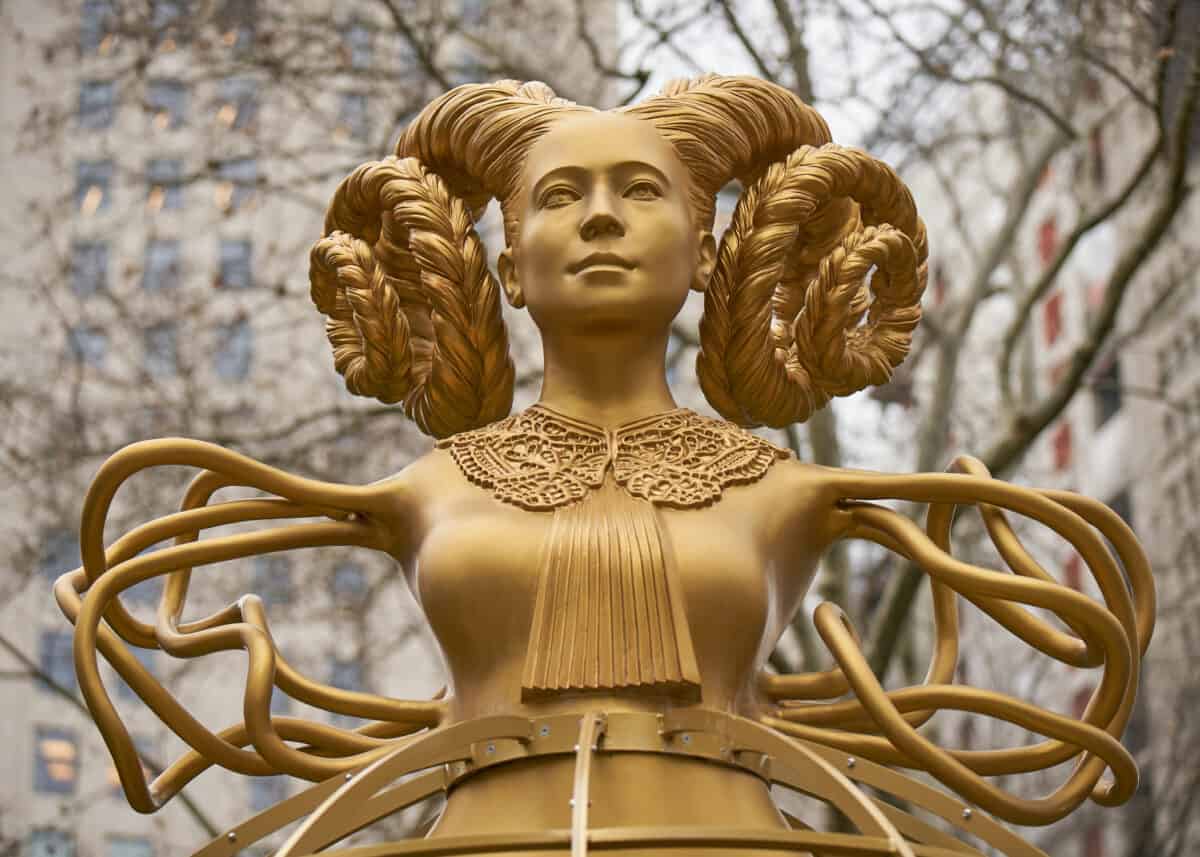 Shahzia continues to innovate artistic forms, and Havah, meaning 'air' or 'atmosphere' in Urdu and 'Eve' in Arabic and Hebrew, is a transformative project. The work conceptually and physically unites the park and the courthouse through dialogue amongst monumental sculptures, video, and augmented reality."

With Havah…to breathe, air, life, Shahzia demonstrates how justice is conceptually and actively vibrant across cultures and genders.

Dr. Maria C. Gaztambide, Executive Director and Chief Curator of Public Art UHS.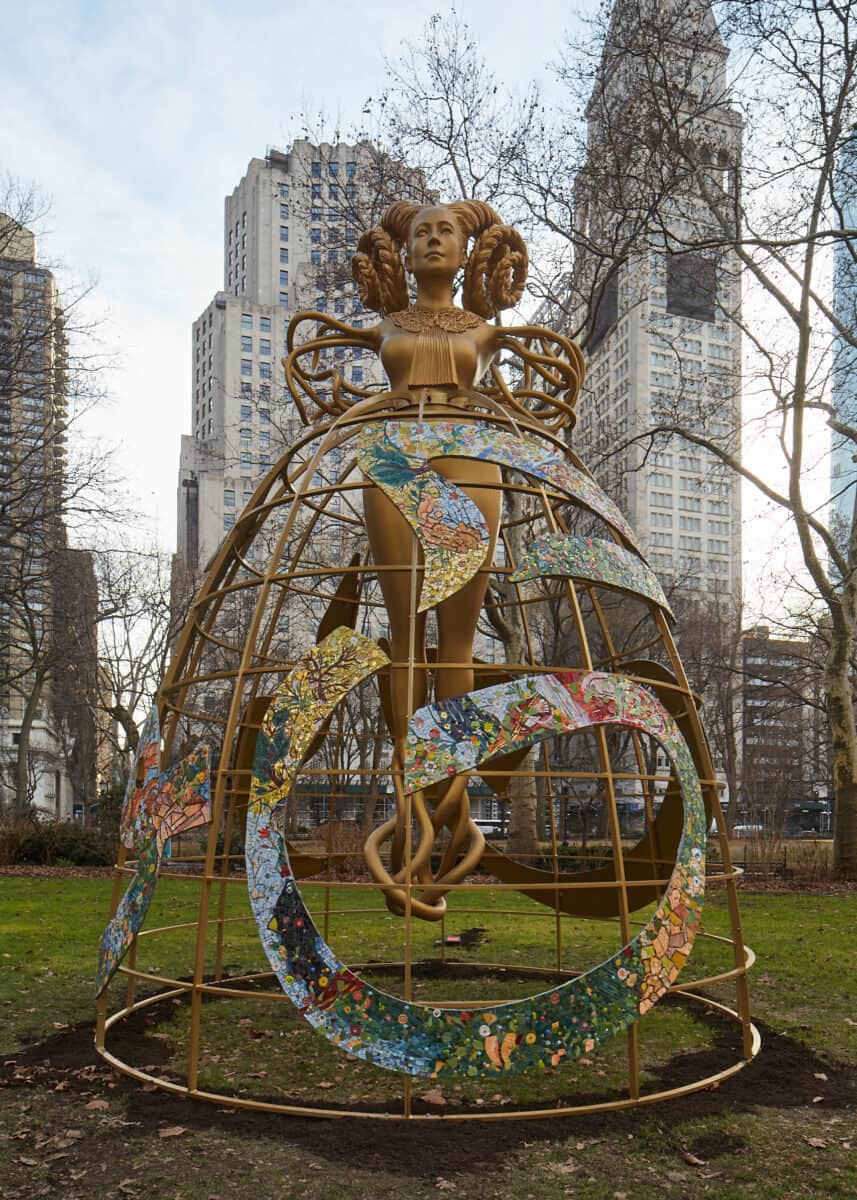 The exhibition features two new large-scale sculptures—one within the park that can be transformed with Snap AR technology and another on the Courthouse rooftop, visible from the street and the first female figure to adorn one of its ten plinths. A video animation by Sikander will be on view in the park, visually intertwining the distinct elements. The exhibition is a culmination of Sikander's exploration of female representation in monuments and marks her first major, site-specific outdoor exhibition in sculptural form. Havah…to breathe, air, life is co-commissioned by Madison Square Park Conservancy and Public Art of the University of Houston System (Public Art UHS). The exhibition will be on view in New York from January 17th through June 4th, 2023, before traveling to Houston.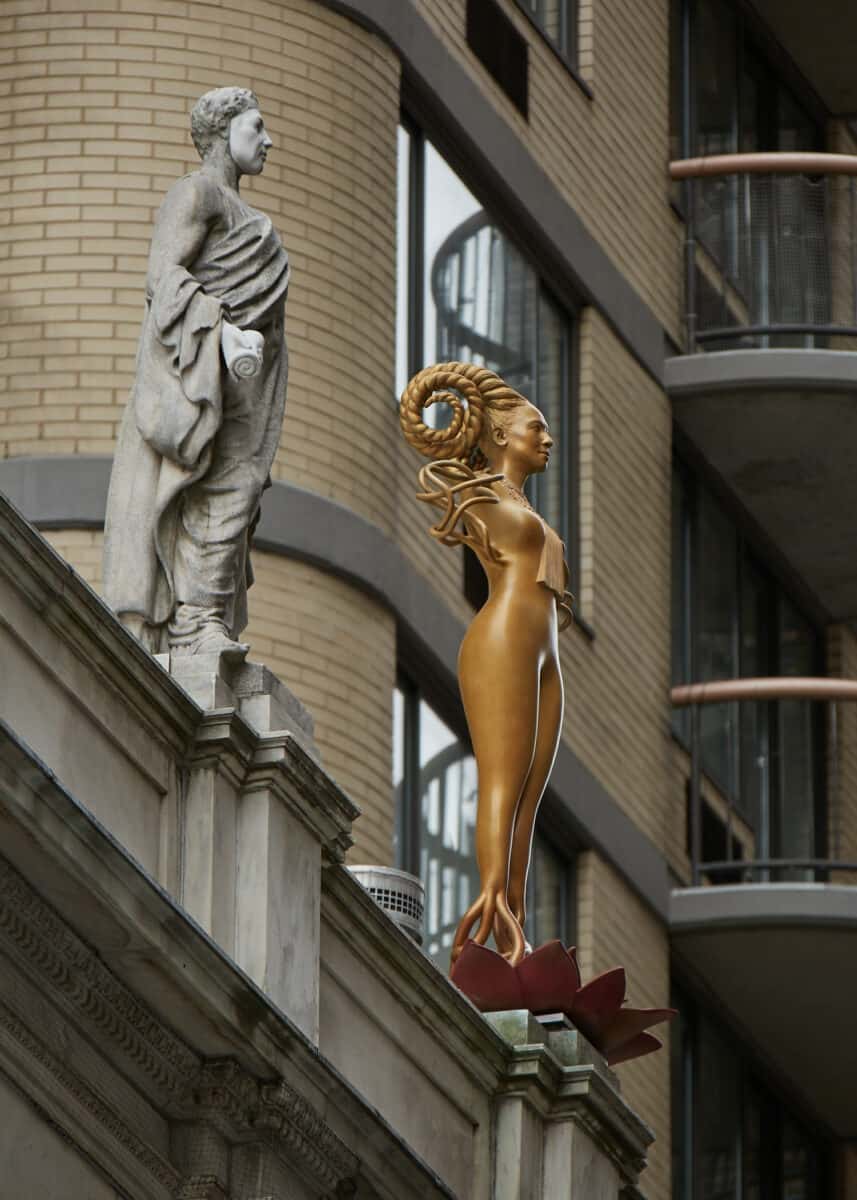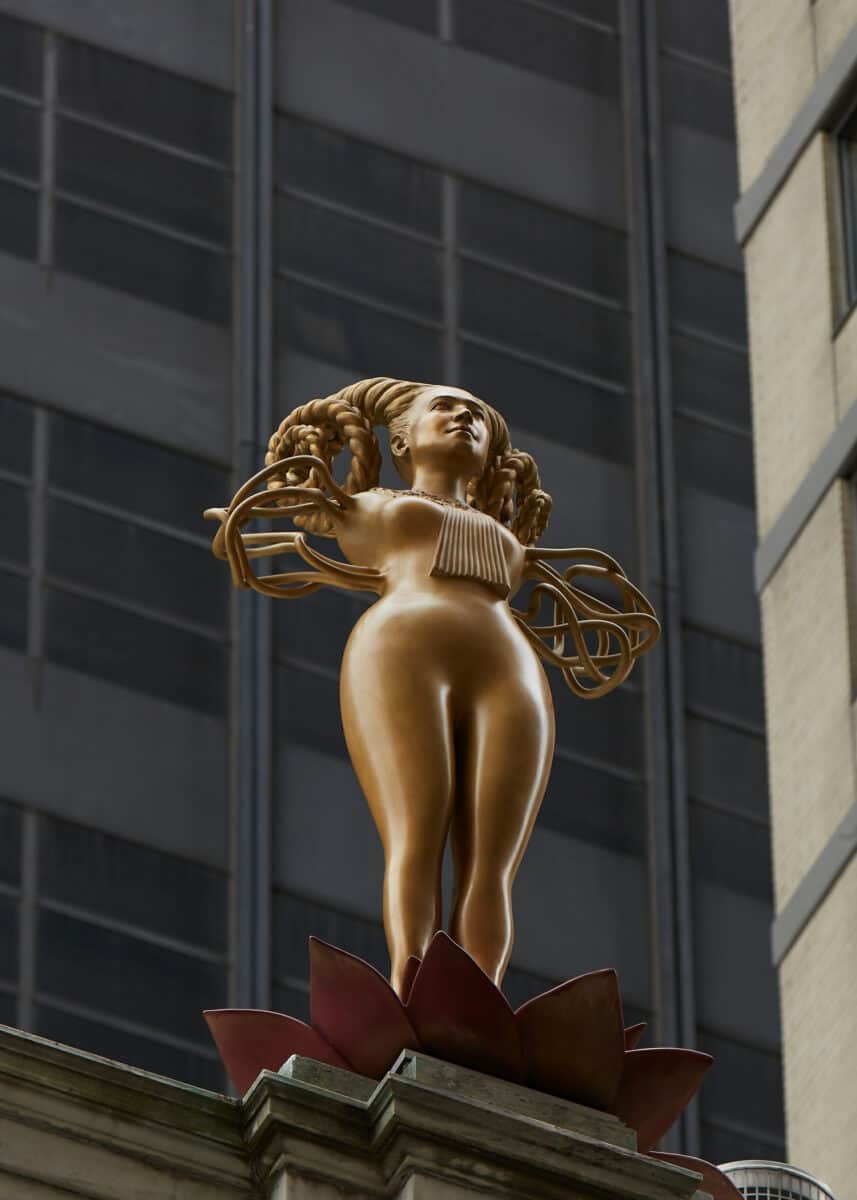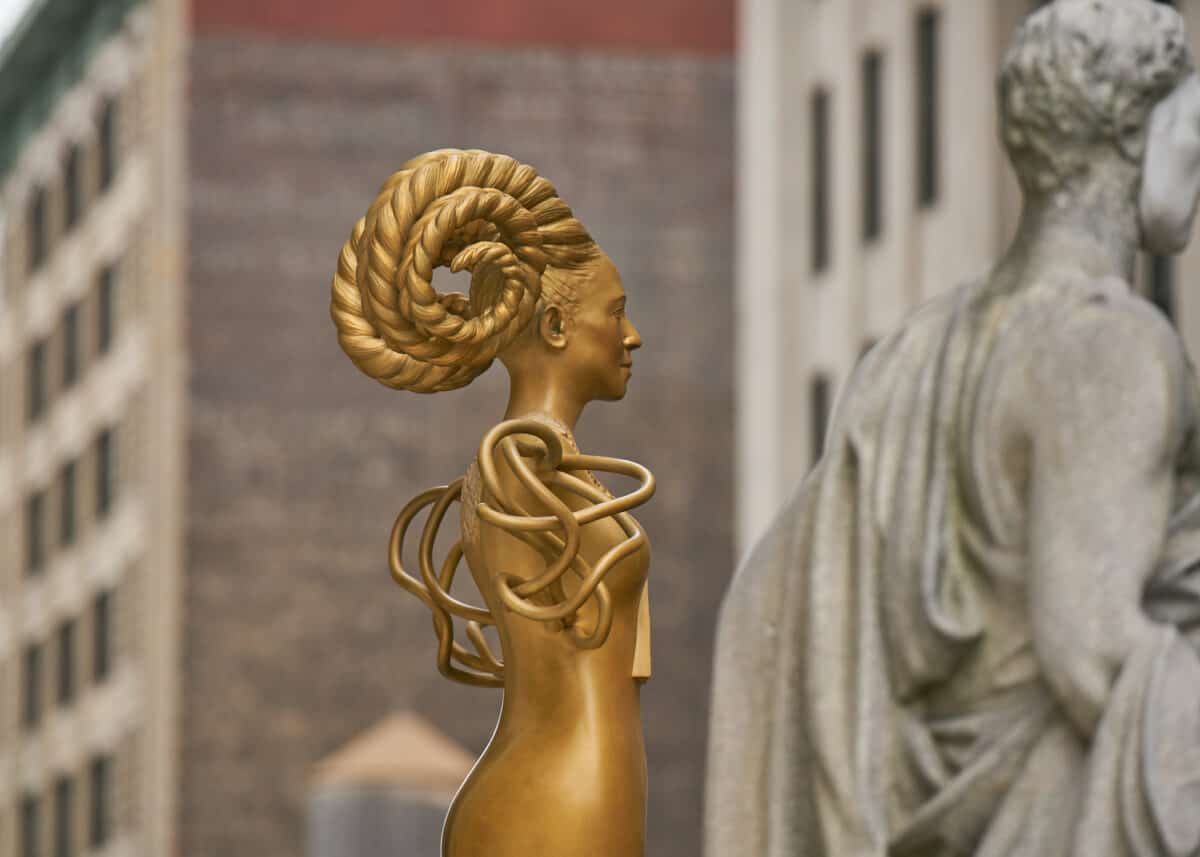 "Through luminous allegorical female figures, Shahzia's project asks who is historically represented and who wields power in the justice system, both symbolically and actually,"

Brooke Kamin Rapaport, Deputy Director and Martin Friedman Chief Curator of Madison Square Park Conservancy.
For the exhibition, Sikander and the Conservancy are working closely with appropriate City agencies, Thornton Tomasetti engineers, and the Court's Presiding Justice to establish a model that inspires future collaborative works amongst artists, nonprofits, and American courthouses. Courthouse tours and public conversations with the Justices and Sikander are planned in conjunction with the exhibition. On February 6th, the Conservancy will host a discussion with Sikander and human rights attorney Becca Heller, moderated by Justice Judith Gische, about the state of justice today, how the legal field has advanced or failed women in juridical positions, and how works of art guide transformation on central questions upholding entrenched systems. Details on these and other public programs, including artist talks and a concert by a solo musician will be announced soon at madisonsquarepark.org.
Shahzia Sikander: Havah…to breathe, air, life, January 17 – June 4, 2023 Maddison Square, New York
About the artist
Shahzia Sikander (American, b. Pakistan 1969) expands and subverts pre-modern and classical Central and South-Asian painting traditions through a broad range of materials and methods, including miniature painting, works on paper, video, mosaic, and sculpture. Distinguished for launching the neo-miniature movement, Sikander investigates conceptual premises in language, trade, empire, migration through feminist perspectives, colonial, and imperial power structures through her far-reaching practice.
Sikander's innovative work has been exhibited nationally and internationally. Her traveling exhibition on the first 15 years of her art practice, Extraordinary Realities, opened at The Morgan Library in New York in 2021 and traveled to the RISD Museum and The Museum of Fine Arts, Houston. Shahzia Sikander: Unbound, opened in 2021 at Jesus College, University of Cambridge, and explored the artist's innovative use of manuscripts.
Sikander is a 2006 MacArthur Foundation Fellow and received the United States Medal of Arts in 2012. The artist became a Fukuoka Laureate in 2022 as a recipient of the Arts and Culture Prize from Fukuoka City, Japan. She earned her B.F.A. from National College of Arts in Lahore, an M.F.A. from Rhode Island School of Design, and participated in Glassell School of Art's CORE Program at The Museum of Fine Arts, Houston.
Categories
Tags