Art Fund has awarded a total of £1.8m for 'bold, brave and experimental projects which will help museums reimagine engagement with audiences'.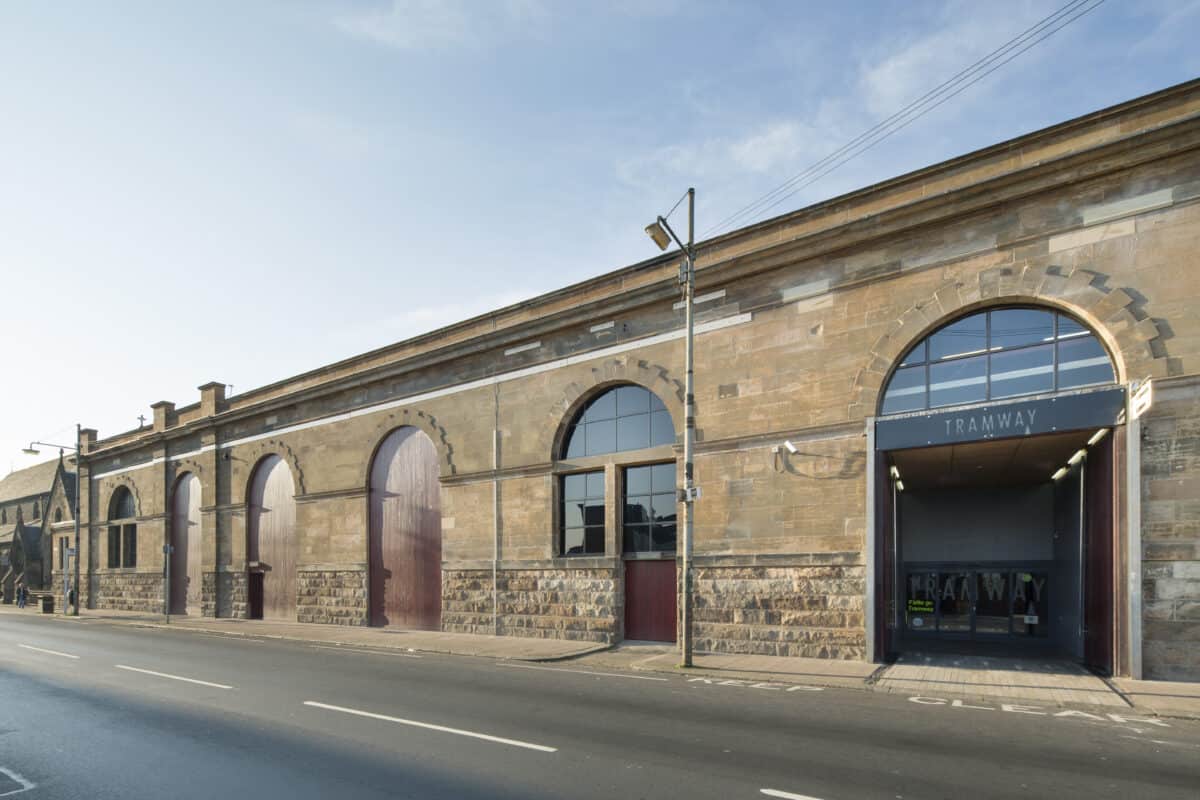 Jenny Waldman, Director, Art Fund, said: 
We are delighted that Art Fund can provide millions of pounds to support museums directly engaging audiences in exciting and innovative ways. It's an enormously challenging time for museums with a real risk that the current economic climate will stifle creativity. Museums are facing huge energy bills for their buildings and cost of living wage measures to help retain their expert staff just as they endeavour to recover their pre-pandemic visitor numbers and income.
45 museums, galleries, historic houses, trusts, and professional networks have been awarded grants through the latest round of Art Fund's Reimagine scheme. Recipients are located in all four nations, from Focal Point Gallery in Southend-on-Sea to Golden Thread Gallery in Belfast. The funding programme in 2022 was designed to help museums address reengaging audiences lost over the pandemic, reach new people and deepen relationships. 135 applications were received, with a total ask of £5.3m demonstrating the continued level of need and Art Fund's efforts to respond to the challenges the sector is facing.
Among the 45 projects to be supported:
Golden Thread Gallery in Belfast hopes to substantially improve its engagement with hard-to-reach audiences in marginalised communities. Through the use of visual art in creative workshops and free multilingual Art Packs for children the project will create connection, build confidence and enhance wellbeing among communities in need, many of whom are refugees, migrants, and new arrivals to Northern Ireland.
The Museum of Transology is establishing the Trans Pride UK Collection, a national archiving project bringing together the trans community and museums and archives across the UK. The cross-country network will work to collect, celebrate, save and share the culture of trans, non-binary, and intersex people's lives, building local partnerships and collections by connecting local trans archivist volunteers and museum partners. 
'Capital of Play' at Ty Pawb in Wrexham will bring artists and children together as genuine co-producers to explore the role of the arts in engaging young audiences in the civic decision-making which impacts upon their lives. The project aims to support emerging creative talent across North East Wales, and support, and advance the Arte Útil movement in Wales.
'Life Begins at 40' will celebrate the Slough Museum's 40th anniversary through a series of story and space 'takeover' programmes co-created with the local community to creatively celebrate the culturally rich history and heritage of the town.
Using digital media, V&A Dundee will create new ways for visitors to engage with their building, increase understanding of exhibitions and collections, and increase accessibility through the development of immersive multimedia tours, including a new audio described way-finding guide and BSL tours, innovative multisensory tours, new interactive interpretation of objects, and tours in foreign languages. The project will make the temporary and permanent exhibitions more accessible and inspire people through design in fun, innovative ways, creating new offers which will help boost the museum's audiences.
Walker Art Gallery, part of National Museums Liverpool, will use its grant for 'Black Girl Magic' a research and collecting project, culminating in a major exhibition celebrating Black British women's creativity from 1970 to today. It will address the 'double invisibility' of Black British women artists in public collections and established art histories, and decolonisation of curatorial methods.
Tramway will bring contemporary art to green spaces across the southside of Glasgow through a series of Art in the Park commissions, with an associated public programme including a walking trail to encourage local people to explore and engage with the commissions. Tramway is an arts venue operated by Glasgow Life – a charity which works to benefit the people of Glasgow through culture and sport programmes and events.
The first round of Reimagine grants were announced in August 2020 as part of an effort to support organisations deliver projects or activity that would provide a positive change in offering new or improved ways of working during and as part of the longer-term response to the COVID-19 crisis. Since this initial round, £6.25m has been awarded. In the most recent round, organisations were able to apply for support of between £10,000 and £50,000.
About Art Fund 
Art Fund is the national fundraising charity for art. It provides millions of pounds every year to help museums acquire and share works of art across the UK, further the professional development of their curators, and inspire more people to visit and enjoy their public programmes. Art Fund is independently funded, supported by the 130,000 members who buy the National Art Pass, who enjoy free entry to over 240 museums, galleries and historic places, 50% off major exhibitions, and receive Art Quarterly magazine. Art Fund also supports museums through its annual prize Art Fund Museum of the Year. The winner of Art Fund Museum of the Year 2022 is London's Horniman Museum. artfund.org 
Categories
Tags