We caught up with artist Lucas Thorik at his solo exhibition at The ARX talking about the exhibition The Arx's residency programme, music, colour & family.
Can you tell us about your art practice?
I grew up in an artistic family (both of my parents are artists) so my natural habitat is being surrounded by oil paint, canvases, and art studios. As a teenager, I developed a kind of anti-art scene feeling after being dragged around countless art openings and listening to endless discussions about art with my parent's artist friends and teachers. After all of that, I wanted to rebel against the artworld and explore myself. From a young age, I had a very different vision from my parents who both trained at traditional art schools. It would take years before I picked up a brush and felt ready to paint.
I still believe I had the best art education, no pressure, no teachers pushing me in a certain direction, just my intuition.
My father and I still have long daily chats about the essence of Art. Unfortunately, my mother died before I started painting but she did leave us with a treasured collection of her paintings which provide me with endless inspiration.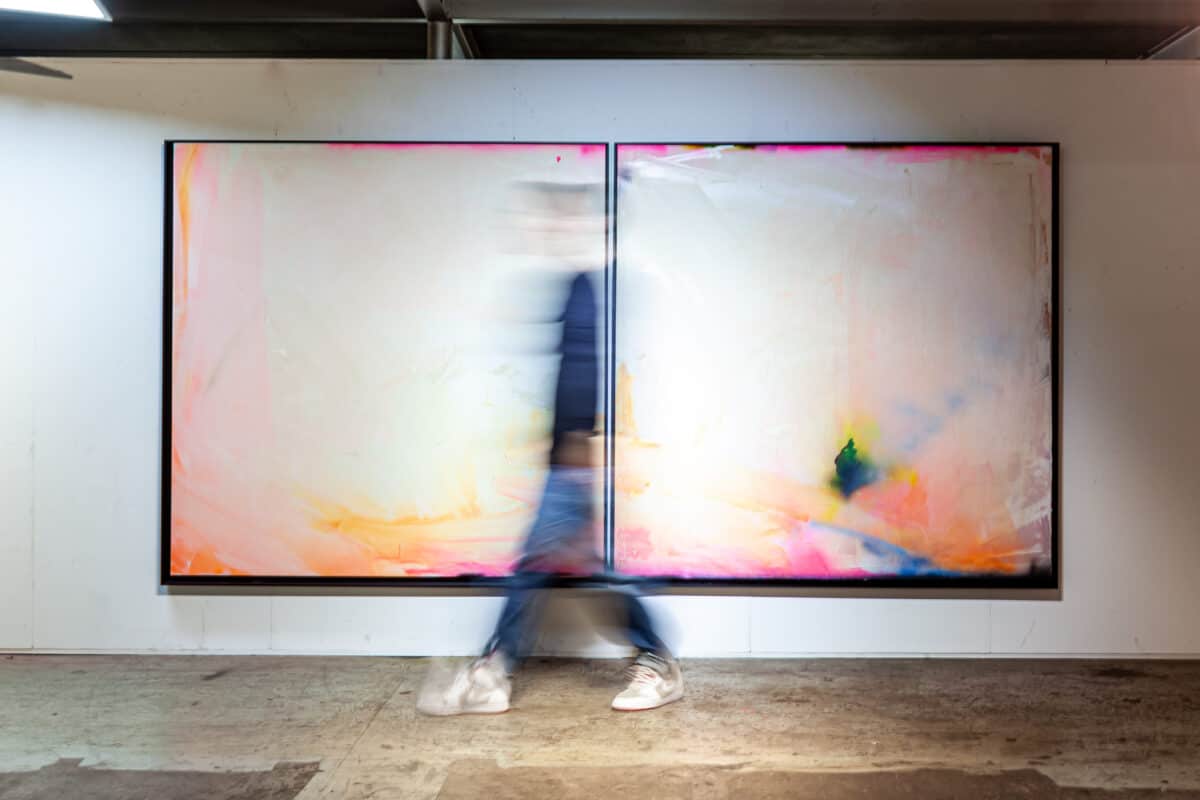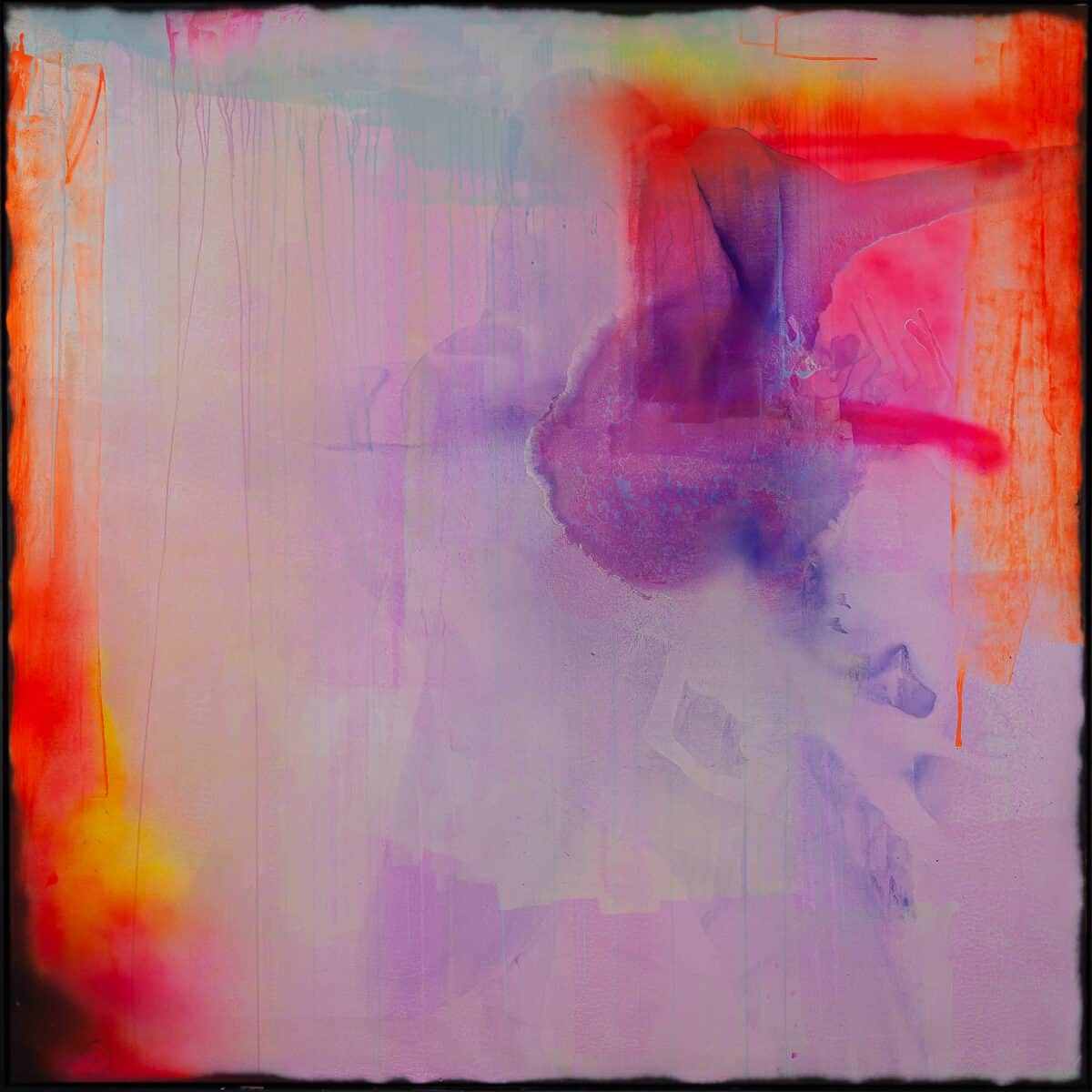 Can you tell us about the work you are showing in Equilibrium?
The theme of the exhibition is balance so I worked on creating a logical flow to the curation, keeping consistency with the colours, sizes and curatorial journey. I'm lucky that I have a very spacious 600m2 studio to see the works hanging throughout the creative process. With such a huge gallery space at The ARX to fill seeing the body of works helped to plan it all out. Most of the works in the exhibition are finished with bright neon colours although I did include a paler series entitled 'Elements' to counteract the vibrancy.
You live & work in The Hague – is there a reason you never moved to Rotterdam or Amsterdam – don't they have a move-vibrant art scene?
It's where my mother was born and has always been a special place for me. Growing up I remember going there to visit my uncle's studio, The Hague-based abstract painter "Kees van Bohemen". These trips made me completely fall in love with the area.
During my DJ'ing years, I was between Amsterdam and Rotterdam and definitely enjoyed the different creative values and vibes of the places. Even then The Hague felt like home. Living here with the beach as my backyard and the city on my doorstep I feel a huge sense of freedom.
For me, the art scene is more of a holistic movement than split up by regions. Through social media channels it's easy to be part of a community. It's a big benefit of the time we are living in.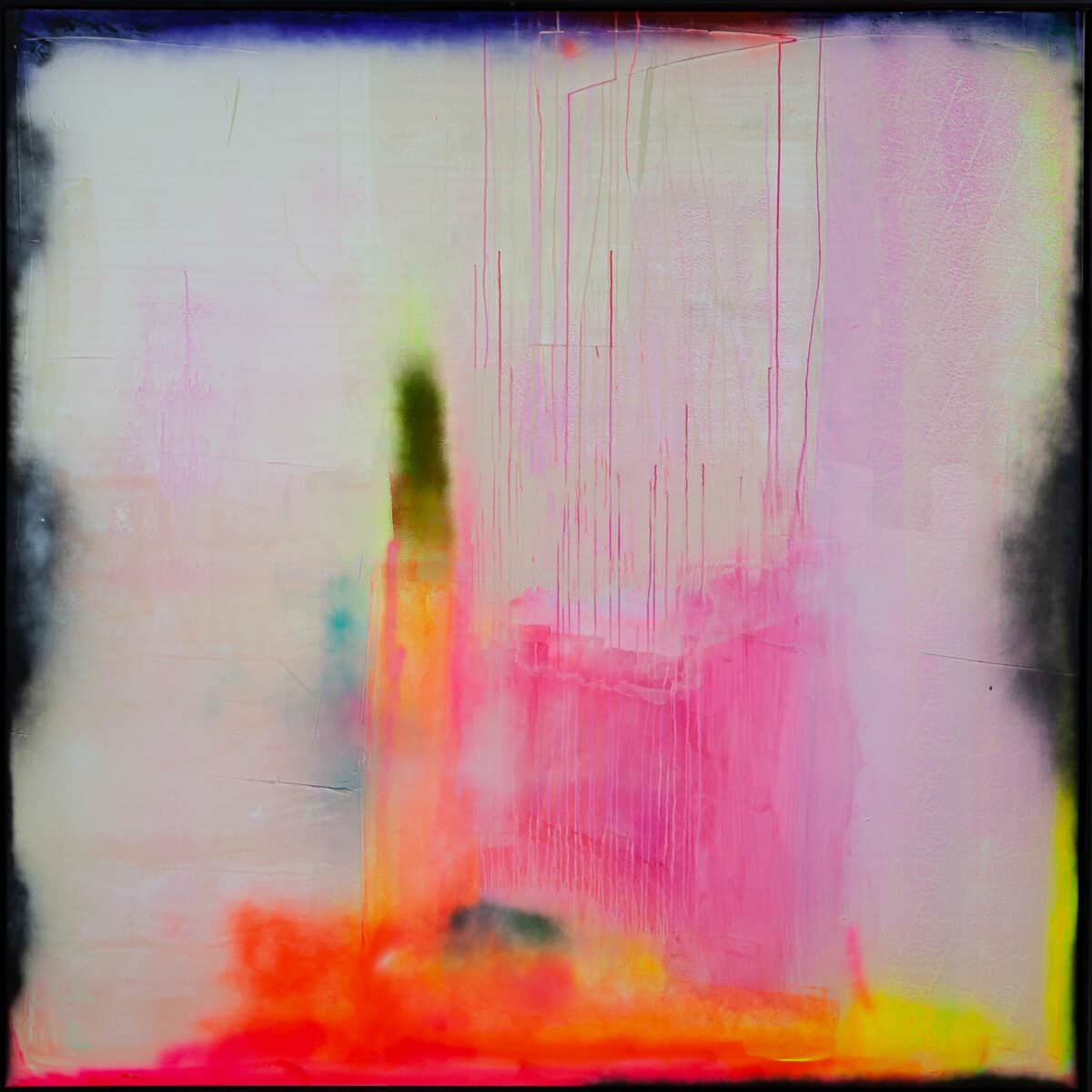 How has it been working with The ARX? And how did the work produced during the residency differ from your usual work?
It has been amazing from day one, the team gives me space to create my own thing but also supports me through days of indecision. They are always at the end of the phone, maybe I call too much!
I was accepted onto the gallery's residency programme in Spring 2022. It's honestly a great opportunity for up & coming artists to have a rent-free studio space in Central London. I have a baby at home so I made the three-month residency a bit shorter so it was intense but productive. The work was extra vibrant, I'm not sure why, and I incorporated more obvious forms than usual inspired by the city's surrounding buildings.
I must admit getting older I feel more relaxed in known and controlled situations. Although being in a new environment was challenging and inspiring and it was amazing to get to know the team in person ahead of my solo show.
Most people who are interested in equilibrium/ balance have suffered chaos / un balance in their lives have you had a chaotic time?
Absolutely, in fact, I'm still there…and have accepted that's something that will never fully change. I've accepted who I am and my struggles, but I know it can be much harder for the people around me.
I think the "unbalanced" part stems from not believing in one truth. There are many angles from which to view a situation, in a good light and bad. Choices can drive me crazy, the knowledge that there are options can make me feel very fidgety.
When I'm creating this unease can play with my emotions big time, but the result is like a natural high.
Colour & music seem important to you – do you listen to music when you paint & how do you choose your colours?
Exactly! Music is so important to me. At the end of the 80s beginning of the 90s I was fully caught up in the electronic dance music scene. I instantly bought a set of technics 1200s, a mixer and stacks of records and started out as a DJ. Playing at great parties around the world formed who I am now and since then music has played a big role in my life. I loved the interaction of playing music to a crowd, telling a story with tracks, and getting this massive energy back. It's an unparalleled feeling.
Music helps me escape and manage my emotions. For me, a good painting feels like a good set, layered, and full of hidden details. There should be new elements every time you look or listen again. Like how a change of light can open up new perspectives. Since painting, I have a strong urge to play music again as it feels like a natural outlet. I listen to high-intensity music when I paint, it's like entering another world that I get completely lost in.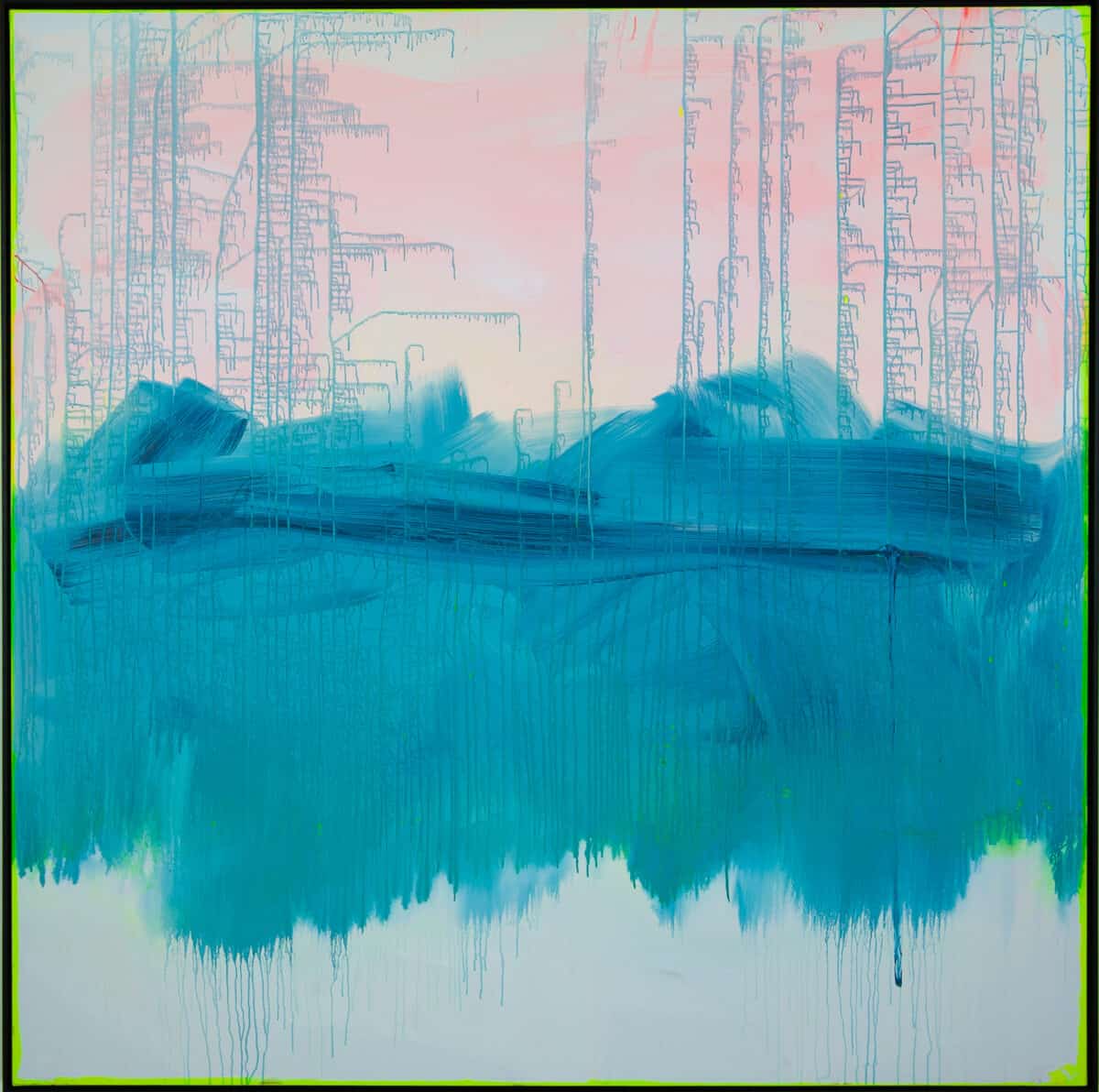 Colour is a big part of what I do, using bright hues is a form of acceptance for me taking into account all of my counter-culture days surfing, skating and DJ'ing. At the same time the monotone paintings of artists like Pierre Soulages (midterm works) I love how his works bring so much motion and vibrancy just using one or two colours. I guess that's part of the search for balance working in one direction myself while admiring something entirely different.
What plans do you have for the rest of 2022?
2022 has been a great year for me, but it's been a whirlwind. I'm pretty content with it so I will end the year as it is! My solo show at The ARX runs until the end of January so getting more eyes on that exhibition will be an initial priority for January. I hope to create more sculptural works in 2023 and even larger paintings!
Lucas Thorik, Equilibrium, – 30th January 2022, the Arx, 197-205 Brompton Road, Knightsbridge, London, SW3 1LB on public open days, Fridays and Saturdays 11am – 6pm. and by appointment enquiries@thearx.com
thearx.com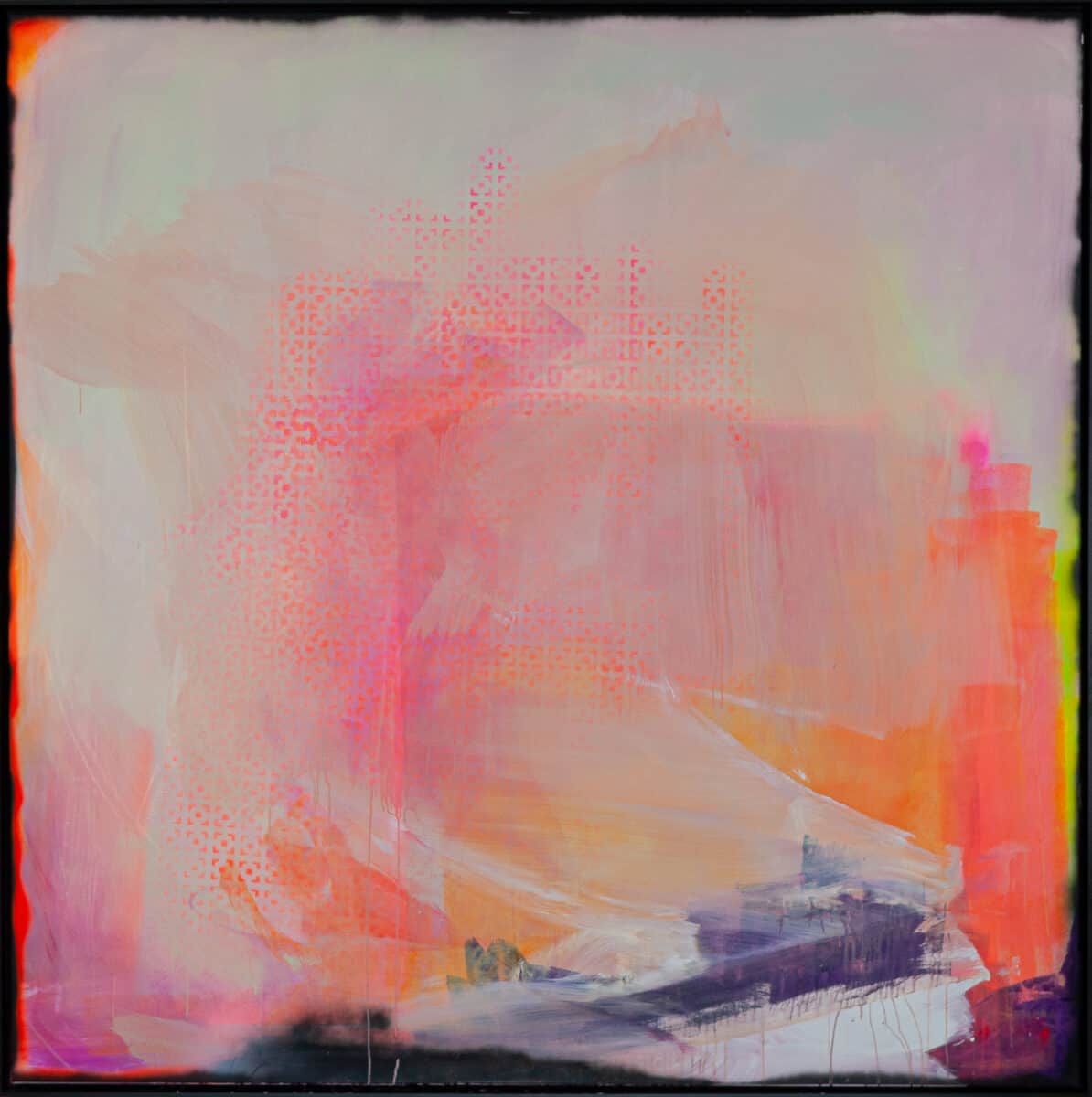 About the artist
Lucas Thorik is a Dutch abstract artist, living and working in The Hague. Thorik creates large-scale finely tuned canvases by layering subtle hues to form nuanced compositions that bridge the worlds of art, design, psychology and music. Thorik maintains a universal approach to aesthetics and considers the impact of art on an entire space and upon its viewer. Already known as an emerging talent in the contemporary Dutch art scene, Thorik's work is now gaining pace within the international market. Over
Spring 2022 Thorik was selected to take part in The ARX's Artist Residency programme, where he created works which featured in The ARX gallery's group exhibition, Behind the Canvas.
Categories
Tags