Mr Brainwash opens a museum in Beverly Hills on December 18th at the former Paley Center for Media (465 N. Beverly Drive). The museum is two+ years in the making. After the film that made him famous visitors to the museum exit through the giftshop (and enter)
Thierry Guetta, known to the art world as Mr. Brainwash, first announced plans for a museum in February 2020. It took Guetta seven months starting in 2019 to convince the owners to let him rent the three-story building designed by Pritzker Prize-winning architect Richard Meier before it's demolished next year. "It's something artistic," Guetta pleaded. Eventually they said yes.
Delays started with the pandemic, a month later. "It's now or never, that's what it is now," he said today. Guetta has been setting works aside from his prolific studio, which produces paintings and sculptures, for thirteen years now. Works in the Mr. Brainwash Art Museum span 1990 to the present, with newer pieces to come. The museum's website says its hours are 11 a.m. to 5 p.m. Wednesday through Sunday, but Guetta said they'll stay open some nights past midnight.
The first floor hosts a replica of Van Gogh's Bedroom In Arles, where the pillows have a painterly texture that people can touch. Even the museum's more traditional sections—dense arrangements of paintings reproduced with classic Mr. Brainwash flourishes like cartoon characters and anti-capitalist puns—feature armchairs to enjoy the view. A Star Wars room follows, with full-scale Storm Troopers, a lightbox centred around a Sith, and X-Wings glowing under blacklights.
Three sculptural replicas of luxury cars suspended from the museum's exterior are visible through the flat glass facade along the stairwell. L.A.'s Petersen Automotive Museum has acquired the orange 1973 Porsche 911 that Mr. Brainwash sculpted as a matchbook car. The second floor presents metal sculptures of the origami he loved as a kid, an New York City subway room, and a funhouse hallway lined with distorted mirrors and colorful lights.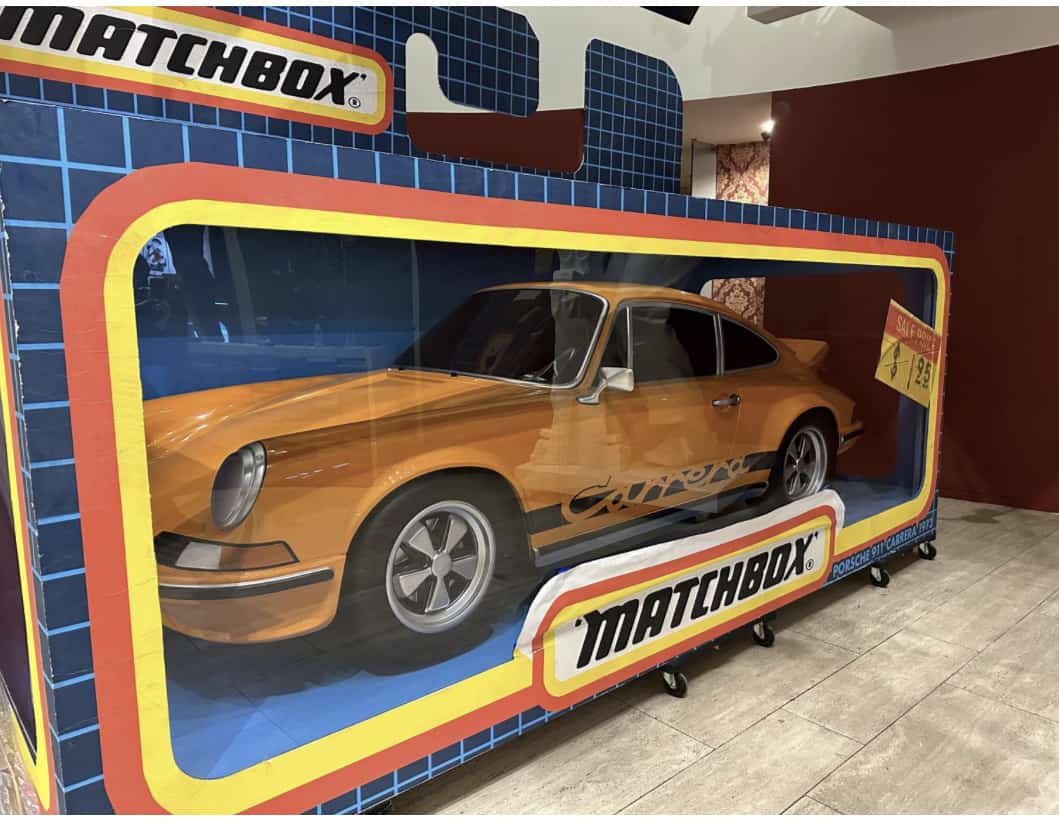 "This is the first show of the new beginning of my next 10 years,"

"This museum is the beginning."

Guetta said
Categories
Tags