After 27 years at its current home on Old Burlington Street in Mayfair, Stephen Friedman Gallery announces that it will expand and relocate to neighbouring 5-6 Cork Street, Mayfair in the Autumn of 2023, previously the home to Saatchi Yates who are moving to St James.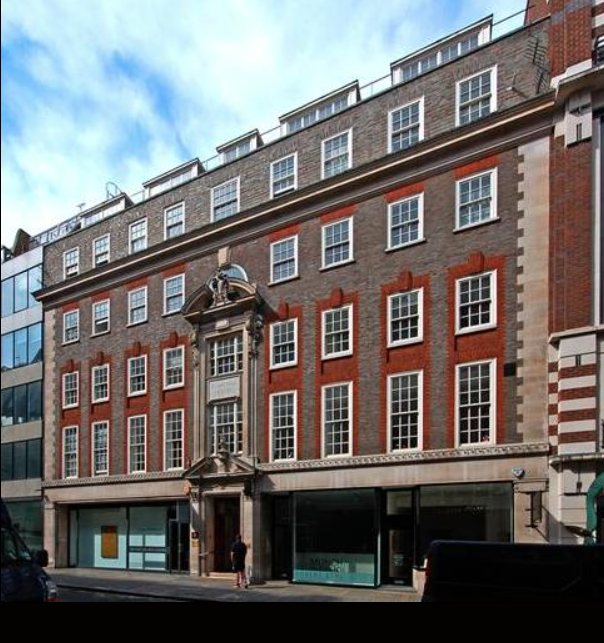 The new location, which will be designed by award-winning London architectural firm David Kohn Architects, will support the gallery's ambitious plans for growth. Key developments in the building will include large bespoke galleries and a new mezzanine level. Externally, a landscaped courtyard garden will create a new space for the presentation of outdoor sculpture. Other features include a variety of offices, purpose-built flexible areas for working, a library, private viewing rooms and spaces for visitors to dwell and congregate, including a specially designed kiosk.
Our ambition, along with The Pollen Estate and David Kohn, is for the gallery to become a leading space both creatively and functionally. Cork Street's history and its revival as an arts destination is a testament to London as a vital part of the global art world. We are incredibly proud to work with such exceptional artists and want to support them in the best ways we can. By undertaking such a significant development, we are creating a major pathway towards future growth.

Stephen Friedman
David Kohn Architects has worked with arts institutions such as the V&A, ICA, Whitechapel Gallery, Christie's and Sotheby's, as well as commercial galleries. This is the Gallery's second collaboration with DKA, having previously designed one of its existing gallery spaces.
Stephen Friedman Gallery represents 35 artists and estates from around the world including Mamma Andersson; Juan Araujo; Tonico Lemos Auad; Leilah Babirye; Jonathan Baldock; Stephan Balkenhol; Sarah Ball; Claire Barclay; Melvin Edwards; Andreas Eriksson; Manuel Espinosa; Denzil Forrester; Tom Friedman; Kendell Geers; Wayne Gonzales; Channing Hansen; Holly Hendry; Thomas Hirschhorn; Jim Hodges; Tau Lewis; Ilona Keserü; Rivane Neuenschwander; Ged Quinn; Deborah Roberts; Yinka Shonibare CBE RA; David Shrigley; Jiro Takamatsu; Kehinde Wiley and Luiz Zerbini.
Artists who have joined the gallery recently include Caroline Coon; Jeffrey Gibson; Hulda Guzmán; Izumi Kato; Anne Rothenstein and Caroline Walker.
Categories
Tags