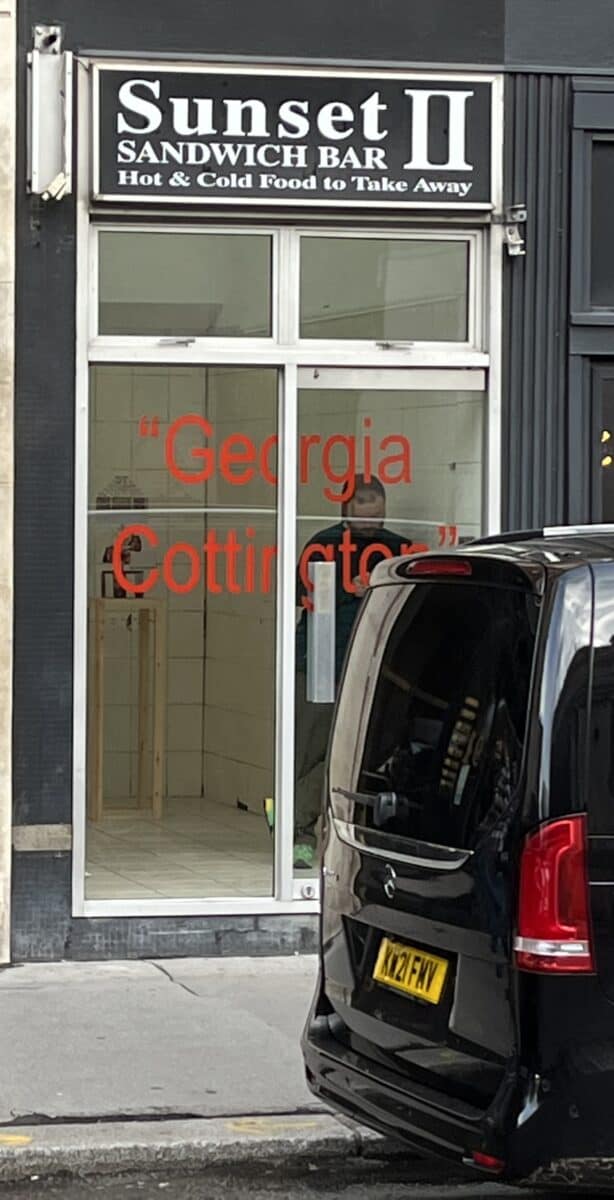 We caught up with Freddie Powell who runs Ginny on Frederick a gallery in a sandwich bar that didn't make it through lock down – it's Freddie's little bit of New York in Farringdon – its one of a handful of spaces run by a new young group of young gallerists that are making their older more established galleries sweat …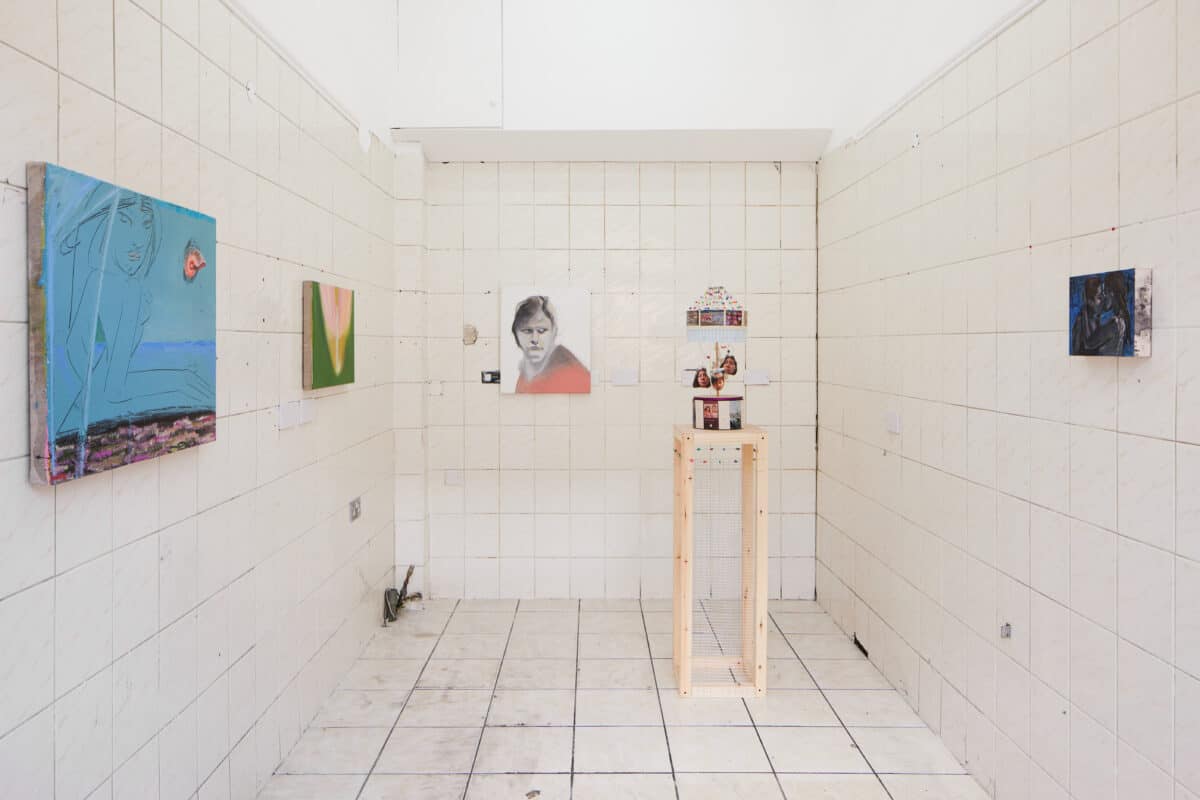 You told me you've been looking for a space like this as if it was like New York – can you explain?
I studied Printmaking and Art History at RISD (Rhode Island School of Design) and used to go to New York on the weekends and see all the shows downtown. I knew pretty quickly that I wasn't meant to be a studio artist, so working in and around galleries felt like a natural fit. I remember going to these tiny (at the time) galleries like JTT, Bodega and Chapter that were doing these incredible shows in small ground level spaces. They had such a good energy and I wanted to replicate some of that here. When I moved back, I started visiting and learning about spaces like Union Pacific and Emalin that have clearly influenced what I'm doing now. Both continue to do challenging shows which always give us, the audience, something new to consider. 
Can you tell the other advantages of an American education?
I was there before Trump turned the place upside down, which I feel very thankful for. I don't have any personal experience of a UK Art School to contrast it against, however I do think the scale of the US system means resources are immense in comparison. The facilities and studio space were incredible and generous compared to to what it seems students are offered here. However, it is prohibitively expensive to study in the US and it was quite difficult moving back to London without a network from college/school to really jump into. 
You started during lockdown, how did that frame the gallery's development? 
I false started with a space in Haggerston in Jan 2020. It was a tiny railway arch that a shop used to store excess stock in. I did one show there, a group show called Octopus, before it was swiftly closed as COVID rolled in. I then found the current space in early summer of 2021 and started the programme that September. I hated the break while it was happening but it actually allowed me to sit and develop the programme much more intently – something I'm super grateful for now. Jack O'Brien, whose show was about to open before COVID halted everything, was the first artist to show in the new space. His practice developed a lot over the pandemic and as we were constantly talking throughout, it really led to a much richer show. Due to travel restrictions, most of the shows in the first year were artists based in and around London, which honestly was great for building a community around the gallery. I'm really excited to now be working with artists from further afield (USA, Vienna, Paris) to grow and develop the programme beyond those initial parameters.
Why Farringdon?
I lived nearby, and I had walked past the space so many times without even noticing it was there. I liked it hiding in plain sight, and I couldn't resist keeping the tiles. Farringdon is still pretty quiet – although Dinner Party Gallery, run by the incredible Lucas Dillon, is just up the street and you can never go wrong with lunch at Bodega Rita's just a few steps from the gallery on Cowcross St.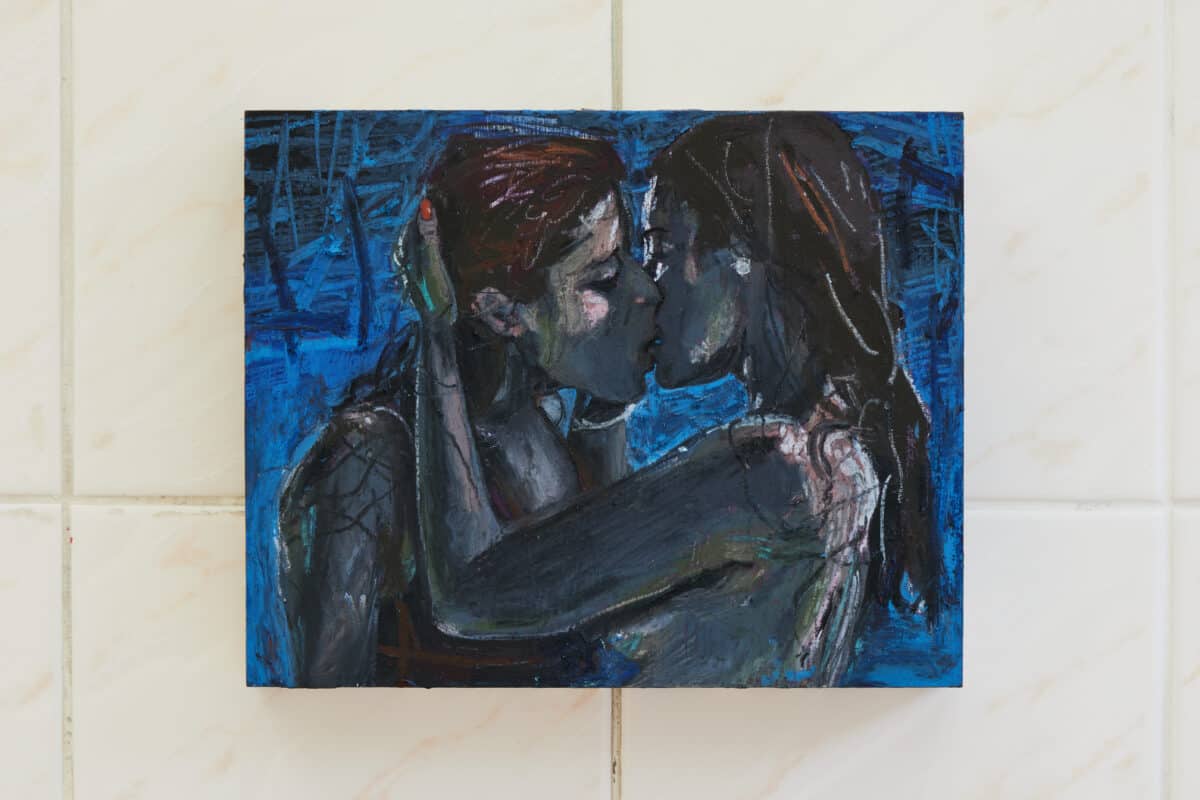 Can you tell us about the current exhibition?
Civil Twilight takes its inspiration from the sign above the space, Sunset II Sandwich Bar, as I thought the landlord was going to me to take it down. It explores the potential of time just after sunset, known as Civil Twilight, before full darkness creeps in. This short period of time becomes the framework for the works in the show to sit themselves in. It's the first group show at the gallery, and everyone besides Gal Schindler hasn't shown with Ginny on Frederick previously. I love how the show allows the viewer to move from Michelle Uckotter's highly rendered figures to the smooth mysteries of Mary Stephenson's painting in such a compact space.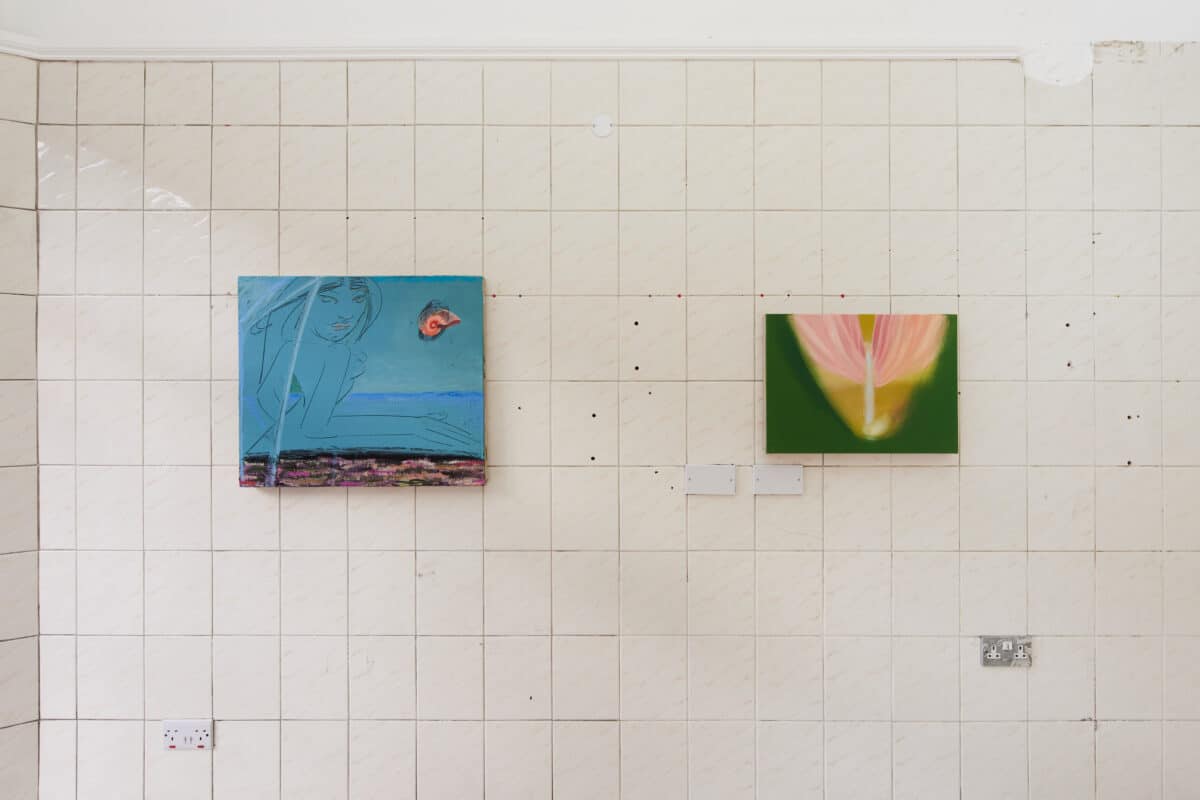 You've participated in some Artfairs you actually told the space at one of the fairs was bigger than the gallery does that make the exhibition experience more special for you?
I've now participated in Material (Mexico City), NADA (New York) and Art Athina (Athens). I have found them to be generally positive experiences, as they allow the audience, for both gallery and artist, to grow beyond London quite quickly. As you mention, some booths are bigger than the gallery, which has been great to give artists room to show more work. For now, the scale of Ginny's space in London is perfect and really allows the artist to take it over and manipulate it how they want. Up next, in December, Rachel Crowther will show a single sculptural work in the space – a perfect contrast to the large group of Civil Twilight.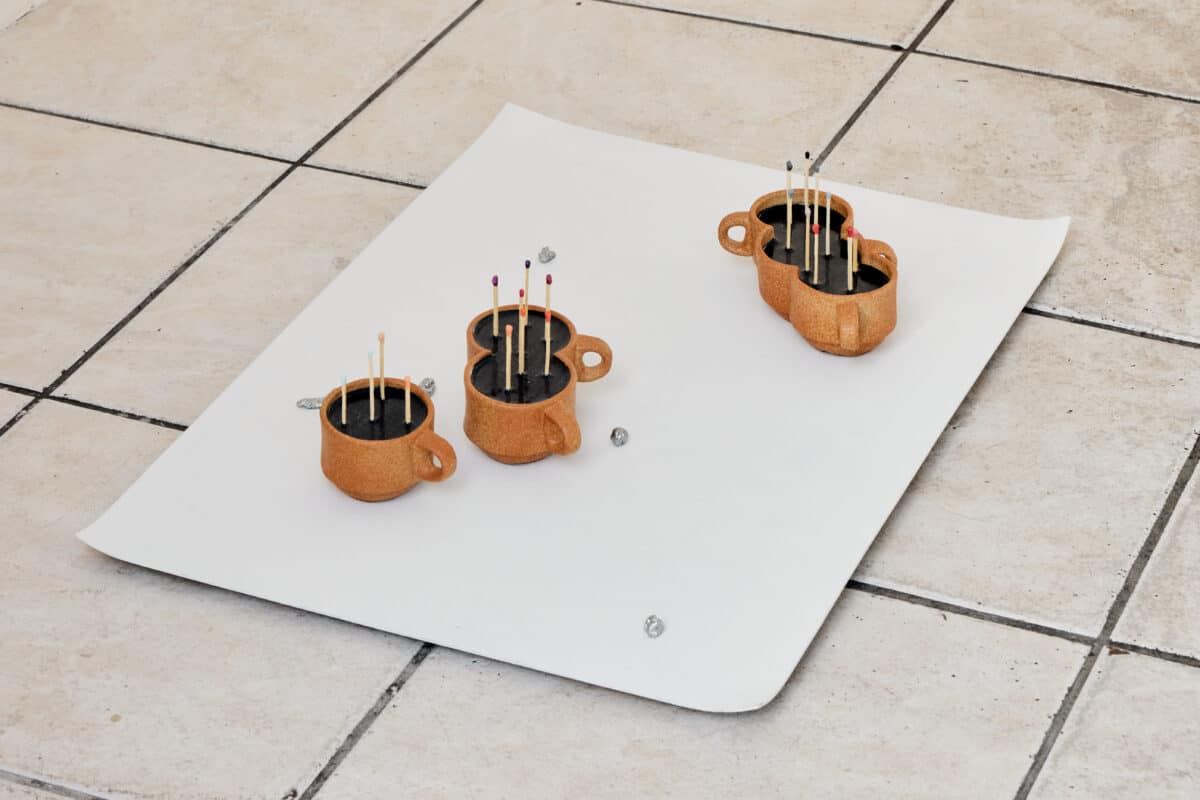 Who's Ginny? 
Ginny is my mothers name. She's my favourite human and I basically used her credit card to book the motel room that the first show I ever organised took place in. It was in my last year of RISD and I did the show with Alexandra Metcalf in a sort of medieval themed motel, The Knights Inn, in Seekonk, Massachusetts. After we did the show, we were asked the name of the gallery and I figured naming it after my mum was the least we could do as she gave us the $200 to rent the room. Before Ginny on Frederick, Ginny Projects was a nomadic curatorial project doing shows on train station platforms, hotel rooms and lots of publishing projects for New York Art Book Fair etc. Alexandra is currently preparing for her first solo show in New York, before a show with Ginny on Frederick later next year. Alexandra, who I have known since we were teenagers, makes these incredibly detailed diaristic paintings and wooden sculptures that I'm really excited to be showing again soon in a full circle sort of moment. 
Which other new galleries would you recommend visiting?
Rose Easton, South Parade, Xxijra Hii, Sherbet Green and Leech are all pushing and doing really interesting things. I also think some of the most exciting projects are still happening outside of traditional gallery models – George Bulcara has organised a show, Compact, at Third Landscape Vitrine (Opening Nov 16th) which is an exhibition space hosted in an old exhibition vitrine that was bought to Sanford Housing Coop. It's placed in the front gardens of the cooperative so anybody can come and see it. I also first saw Gal Schindler's work in person at Daisy's Room. Sadly it has now closed, but it used to be in the bedroom of curator Daisy Sanchez in Hoxton. You could go and see the work and then have a cup of coffee in her kitchen, it was lovely and perfectly intimate. 
Civil Twilight – November 25th, Ginny on Frederick
Guendalina Cerruti, Sam Cottington, Evangeline Ling, Hamish Pearch, Gal Schindler, Mary Stephenson Michelle Uckotter Open by appointment mail@ginnyonfrederick.com
Categories
Tags