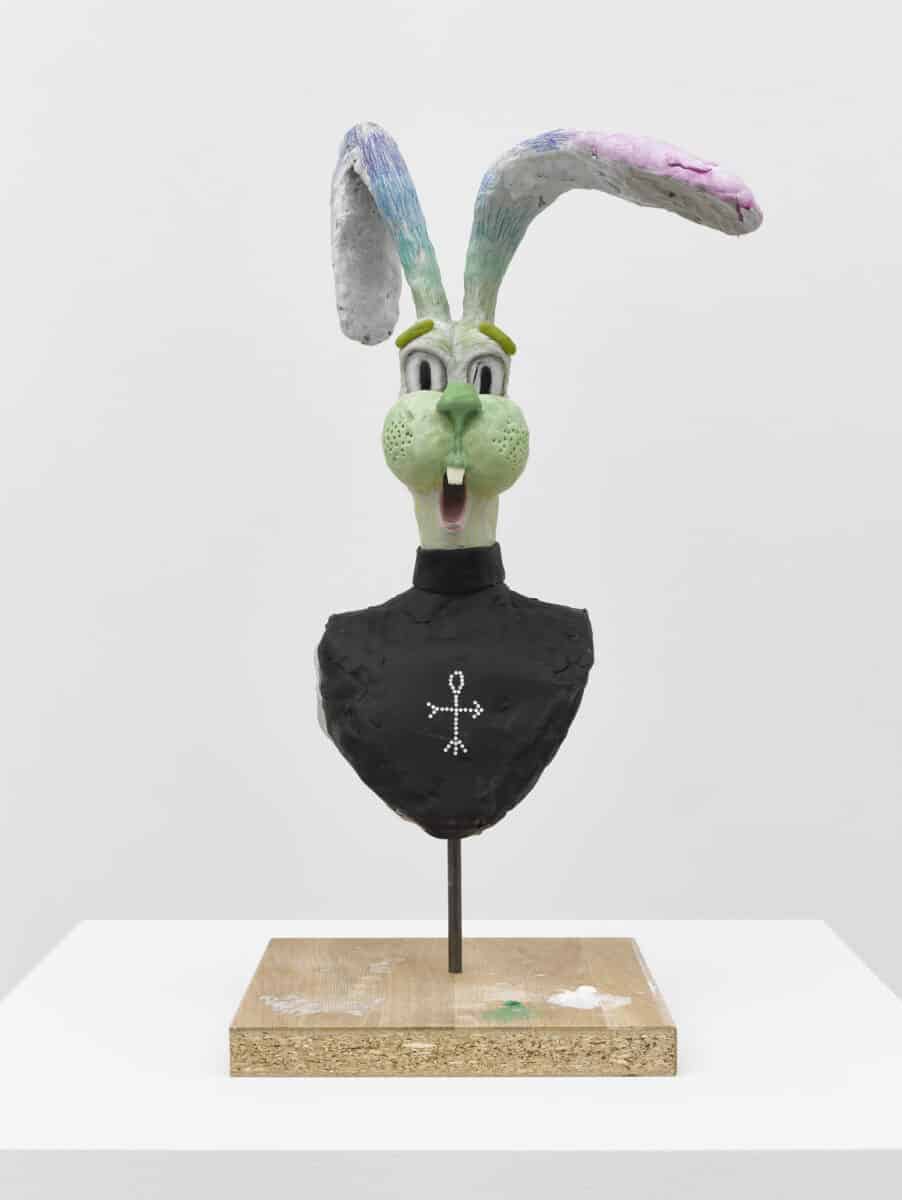 For his first exhibition with White Cube in London, David Altmejd to exhibit portrait heads and busts of fantastical, hybrid human and animal characters.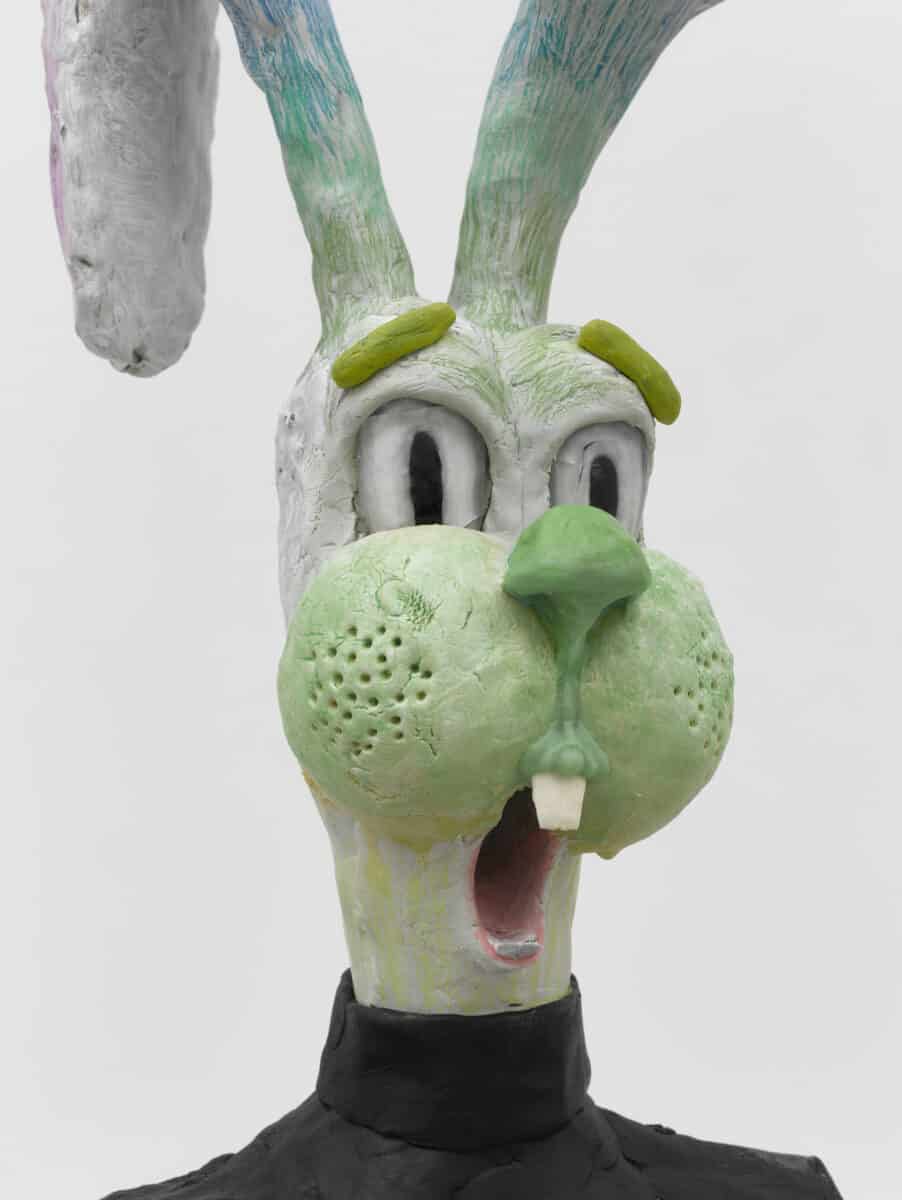 The presiding spirit of the exhibition is the hare; the trickster, mischief-maker and shape-shifter that assumes many world mythologies and an alter-ego for the artist. The hare appears here in many guises: cartoon-like or endowed with human features and emotions; his tell-tale ears reduced to symbolic stumps or enlarged to provide a canvas for drawings; even metamorphosing into other creatures such as a snake, bat or whale.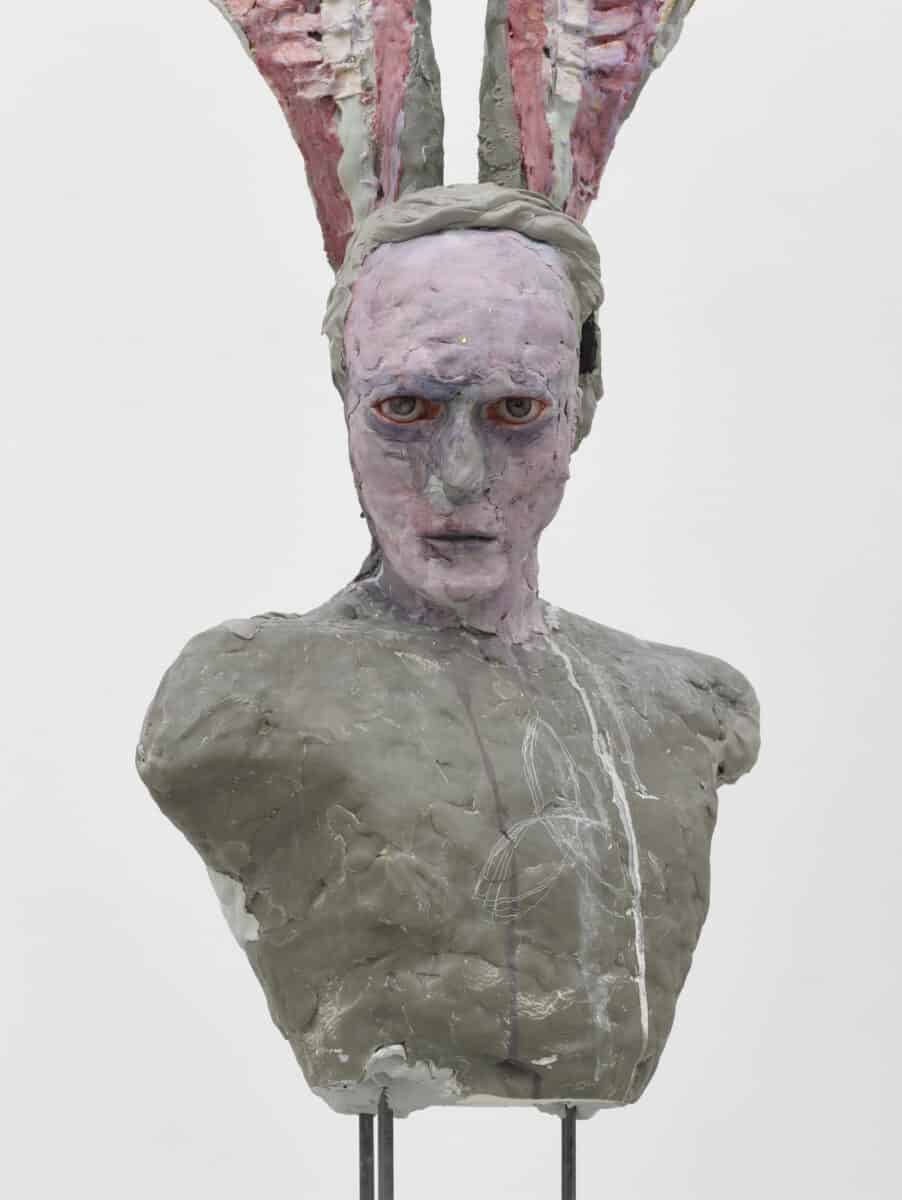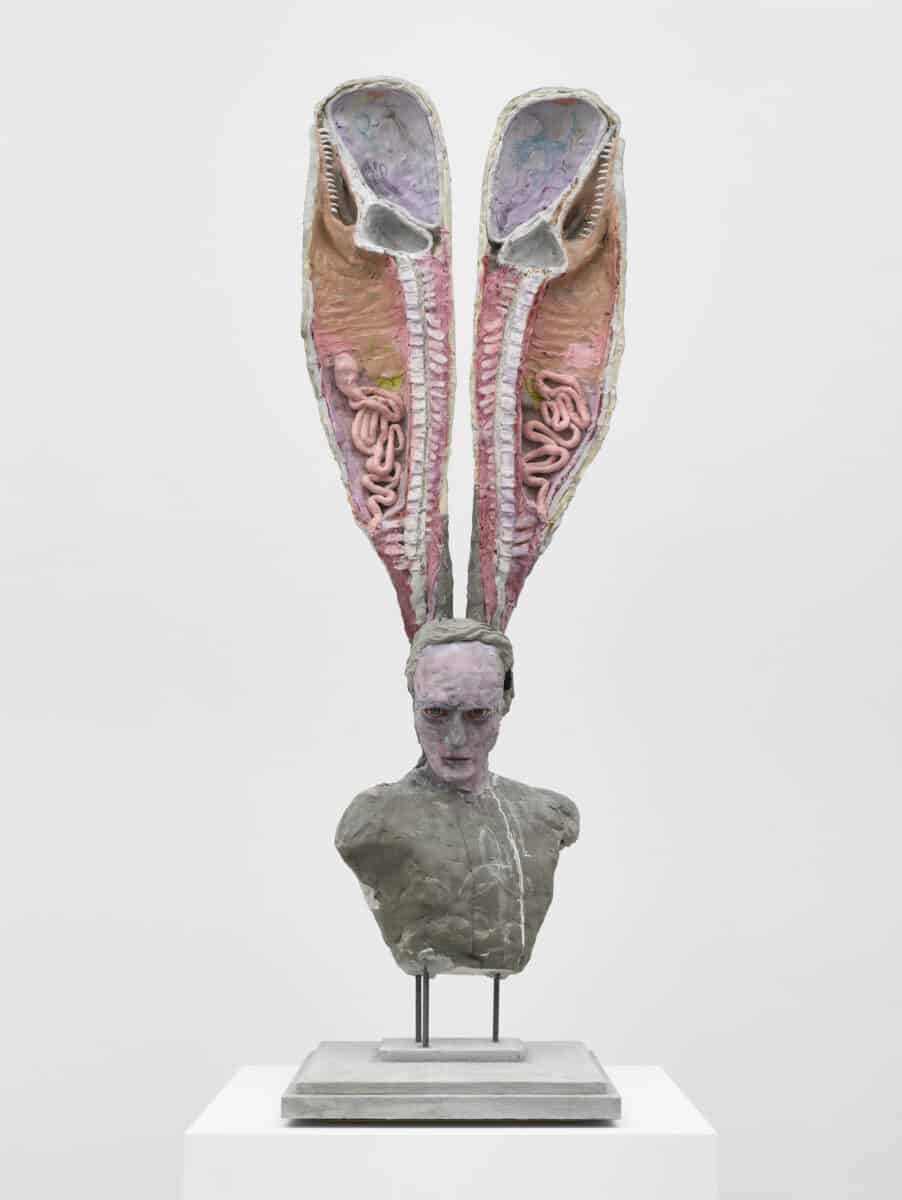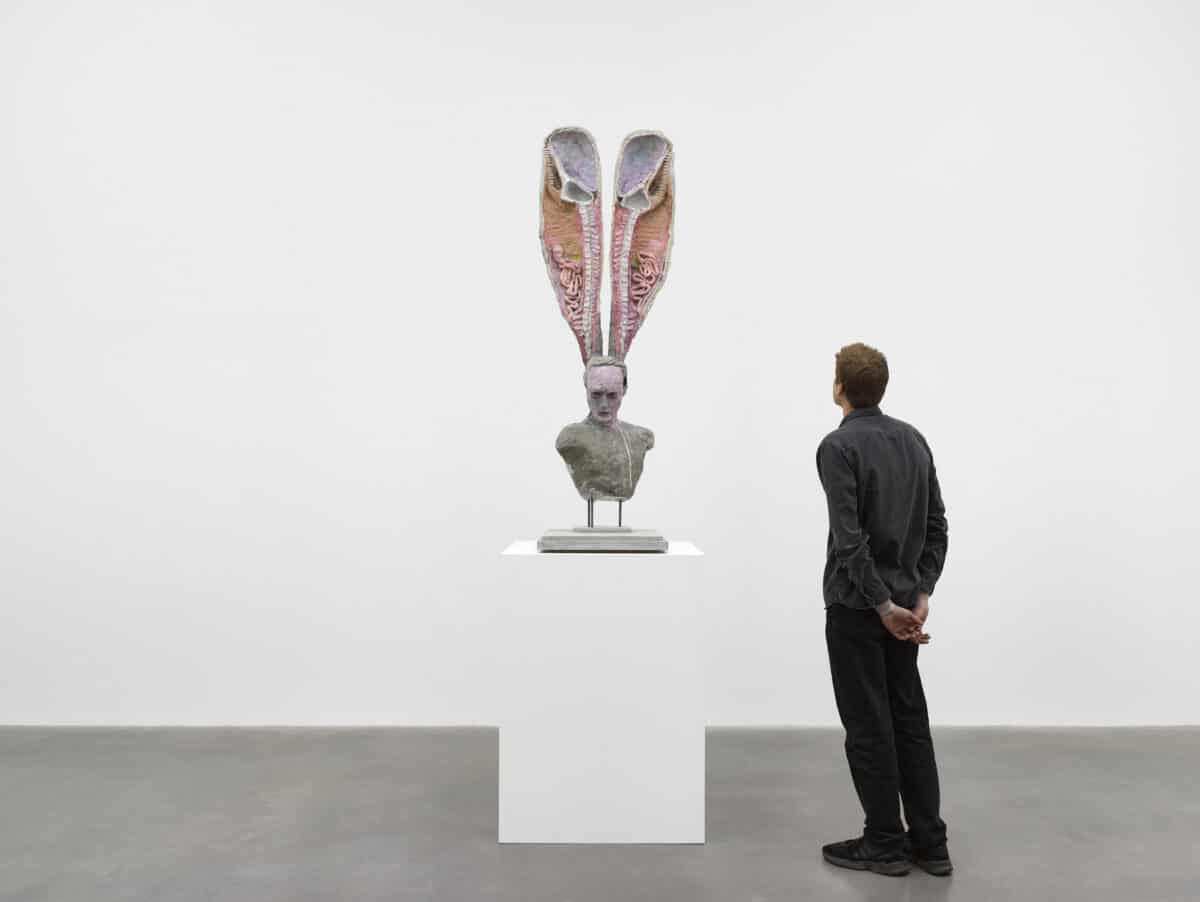 Altmejd's sculptures encompass elements of uncanny naturalism and others that are raw and provisional, combining resin, plaster and expanding foam with glass eyes, encrustations of crystal and hanks of hair.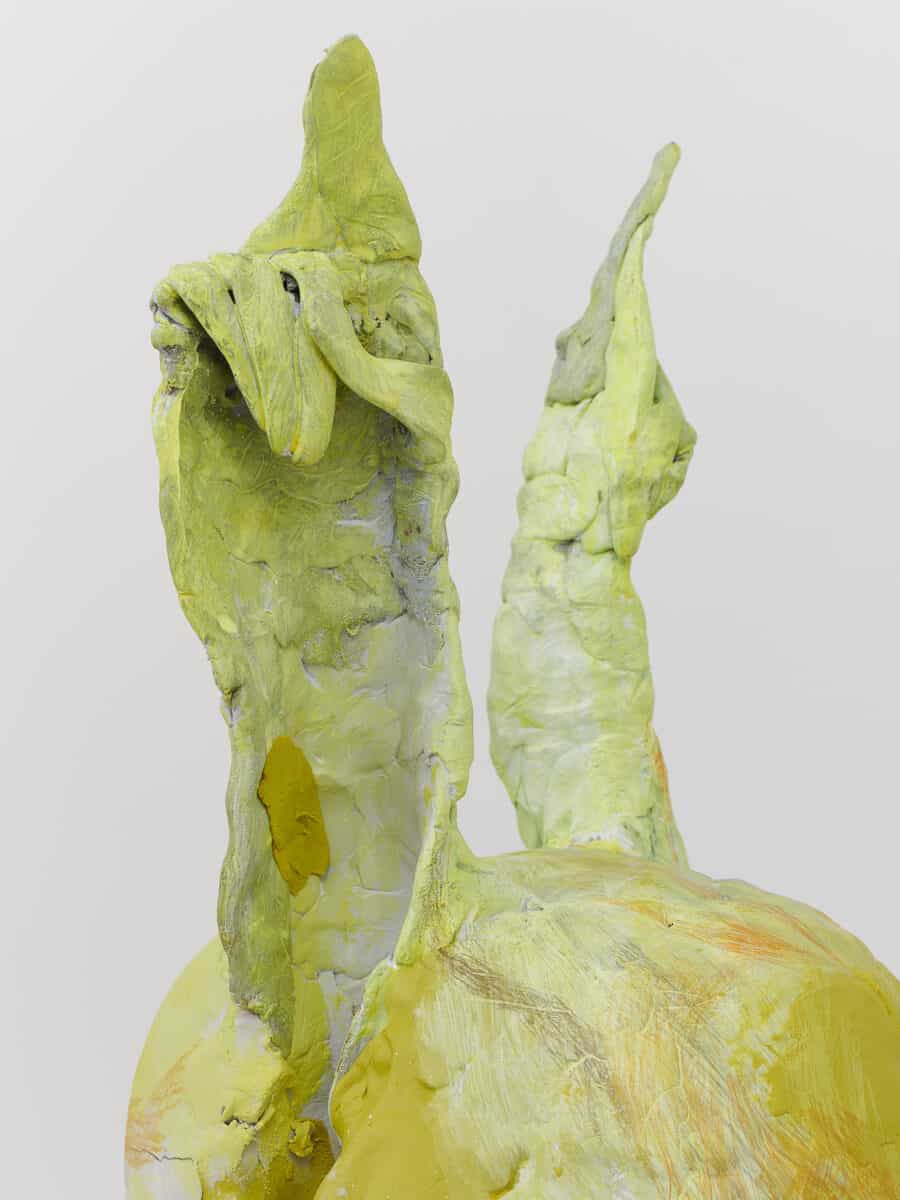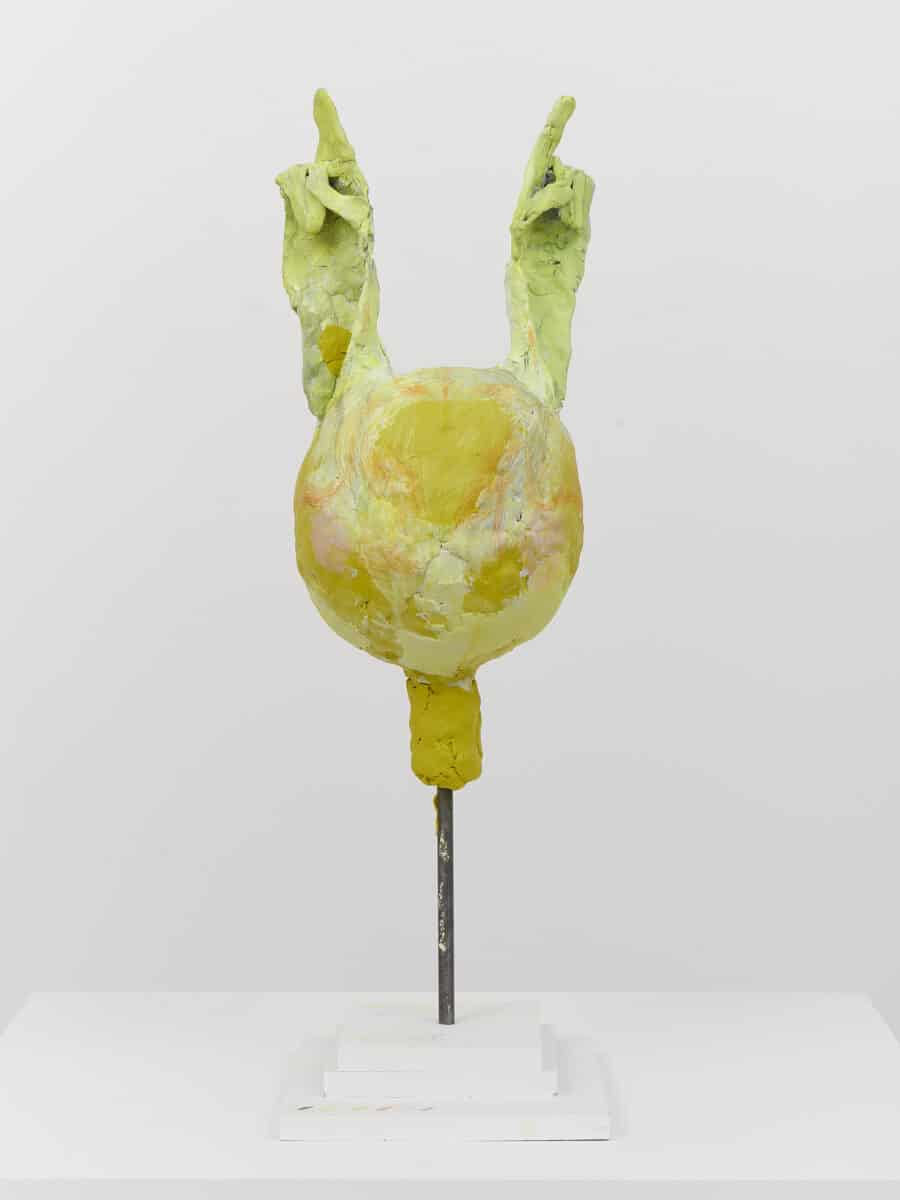 David Altmejd, 23rd November 2022 – 14th January 2023, White Cube Mason's Yard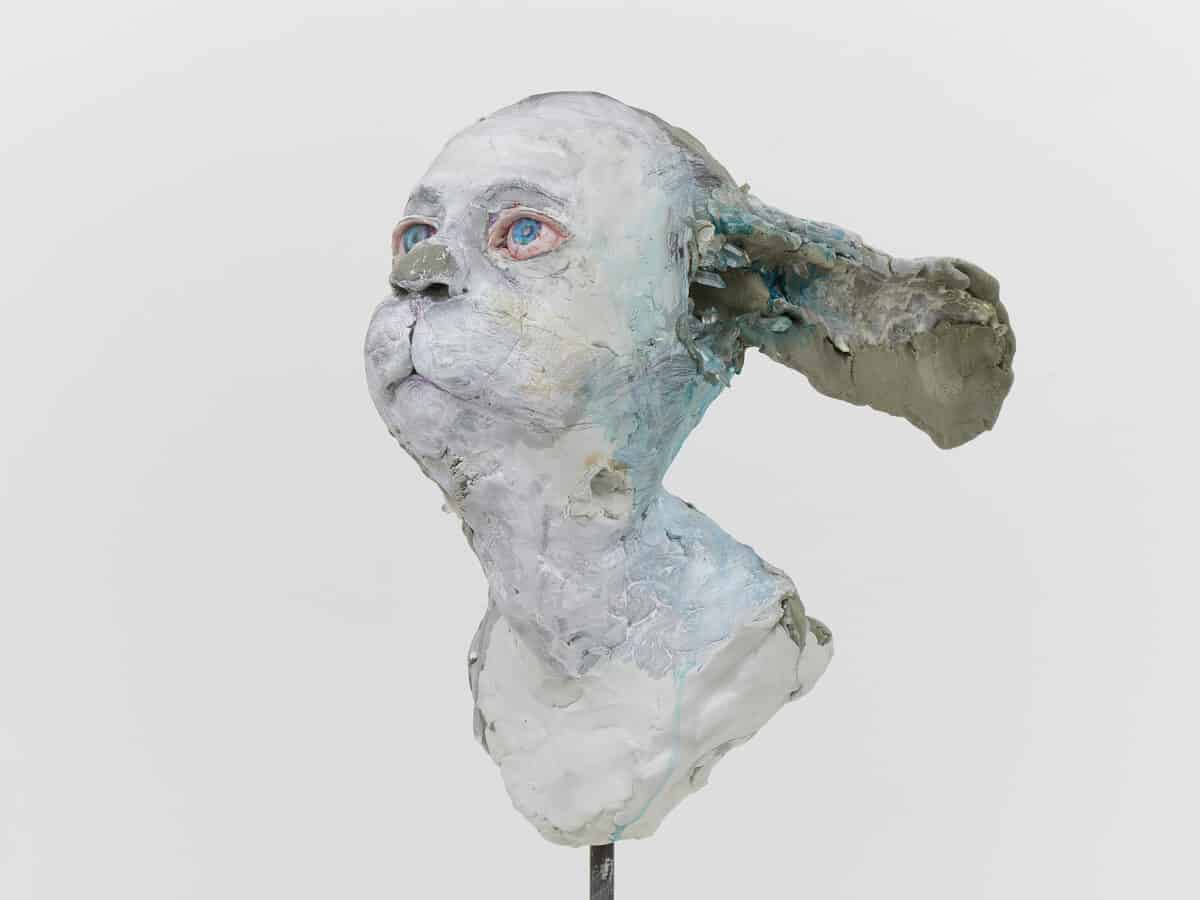 About the artist
David Altmejd was born in Montreal in 1974 and lives and works in Los Angeles. He studied at the University of Quebec in Montreal and graduated with an MFA from Columbia University, New York in 2001.  His numerous international exhibitions include a major survey exhibition, Flux, which travelled from Musée d'Art Moderne de la Ville de Paris to the MUDAM in Luxembourg and the Musée d'Art Contemporain de Montréal, Canada (2014-15).  In 2007 he represented Canada at the 52nd Venice Biennale with his installation?The Index, and he was included in the Istanbul and Whitney Biennials in 2003 and 2004 respectively
David Altmejd's work is a unique and heady mix of science and magic, science fiction and gothic romanticism: a post-apocalyptic vision which is at the same time essentially optimistic, containing as it always does the potential for regeneration, evolution and invention.
'A perfect object for me'

is something that is extremely seductive and extremely repulsive at the same time'. mould the very substance of their bodies.. 

David Altmejd
Categories
Tags