Pi artworks, 55 Eastcastle Street, London, W1W 8EG   www.piartworks.com
Insta: @piartworks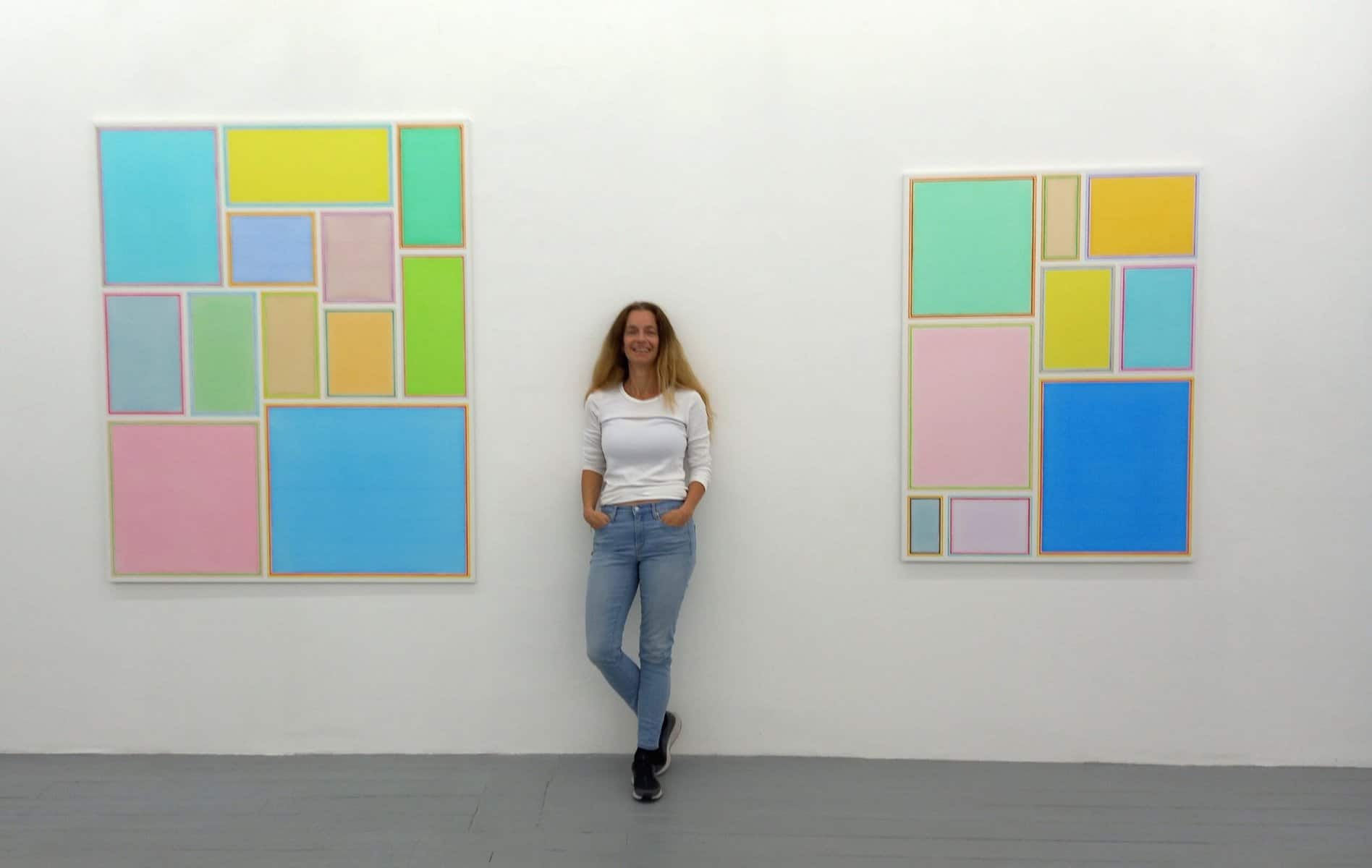 Jade Yesim Turanli founded Pi artworks in Istanbul in 1998, expanding to London in 2013 when Eastcastle Street became the first location north of Oxford Street to attract galleries – there were eight there at a peak which fell away to just Pi and Pilar Corrias as other parts of Fitzrovia became more favoured, but has recently risen back to six. Why Pi? It refers to the famous mathematical constant – for Jade has a background in statistics, though she concedes that a statistical comparison of business opportunities would not suggest opening a gallery! Pi's colocation fits with its aim of making connections between different geographies. That's apparent in a sample of the 18 artists represented: Susan Hefuna and Nezaket Ekici, my favourites of several Turkish artists; the Anglo-Japanese Golden Family – Matt Golden and Natsue Ikeda; Mustafa Hulusi, born in London to Turkish-Cypriot parents (and recent curator of the summer group show); and well-known Irish painter Sarah Dwyer, a recent addition who will feature in May 2023. Next up (10-30 Nov) is a multi-media Italian – Fabio Lattanzi Antinori – exploring the 'keywords' of Welsh socialist cultural critic Raymond Williams. But my first London gallery visit since August – after a two month medical interlude – was to see the preceding Selma Parlour show after it had officially closed. Her recent series could be abstractions, representational depictions of abstract paintings on a wall, or aerial views of gardens – depending how you interpret 'Yonder Cloud', to cite the exhibition's Shakespearian title[1].
London's gallery scene is varied, from small artist-run spaces to major institutions and everything in between. Each week, art writer and curator Paul Carey-Kent gives a personal view of a space worth visiting.
[1] Hamlet: Do you see yonder cloud that's almost in shape of a camel?
Polonius: By the mass, and 'tis like a camel, indeed.
Hamlet: Methinks it is like a weasel.
Polonius: It is backed like a weasel.
Hamlet: Or like a whale?
Polonius: Very like a whale."
Hamlet, Act 3, Scene 2.
Categories
Tags