8 to see at Paris+ Art Basel, after a busy week in London with Frieze, Frieze Masters, 1-54 and The Other Art Fair all coinciding with fashion week and the BFI London Film Festival, the art world moves to Paris for the inaugural Paris+ par Art Basel.  Art Basel has been rooted in Switzerland and then Miami, and now presents a new Parisienne edition at the Grand Palais Éphémère near the iconic Tour Eiffel. 
156 leading galleries from 30 countries are exhibiting at the Grand Palais Éphémère, with off-site exhibitions taking place in emblematic settings around the city of Light including; 'La Suite de l'Histoire' at the Jardin des Tuileries; the Musée national Eugène-Delacroix hosts a suite of sculptures by Thaddeus Mosley inspired by trees found in the city, and an installation by Alicja Kwade is on view at the Place Vendôme; and Omer Fast presents an immersive project at the Chapelle des Petits-Augustins des Beaux-Arts de Paris.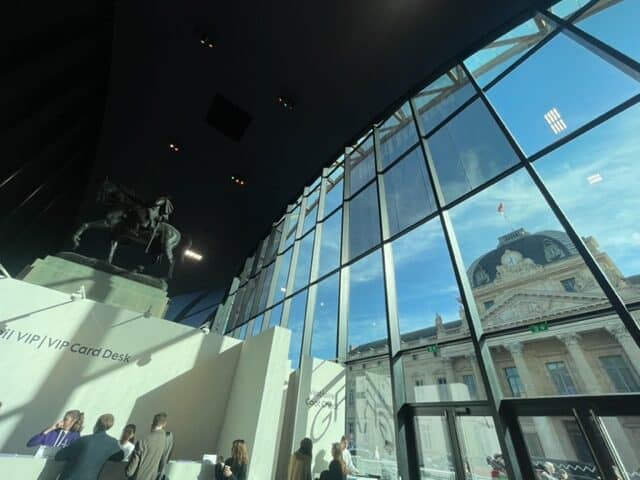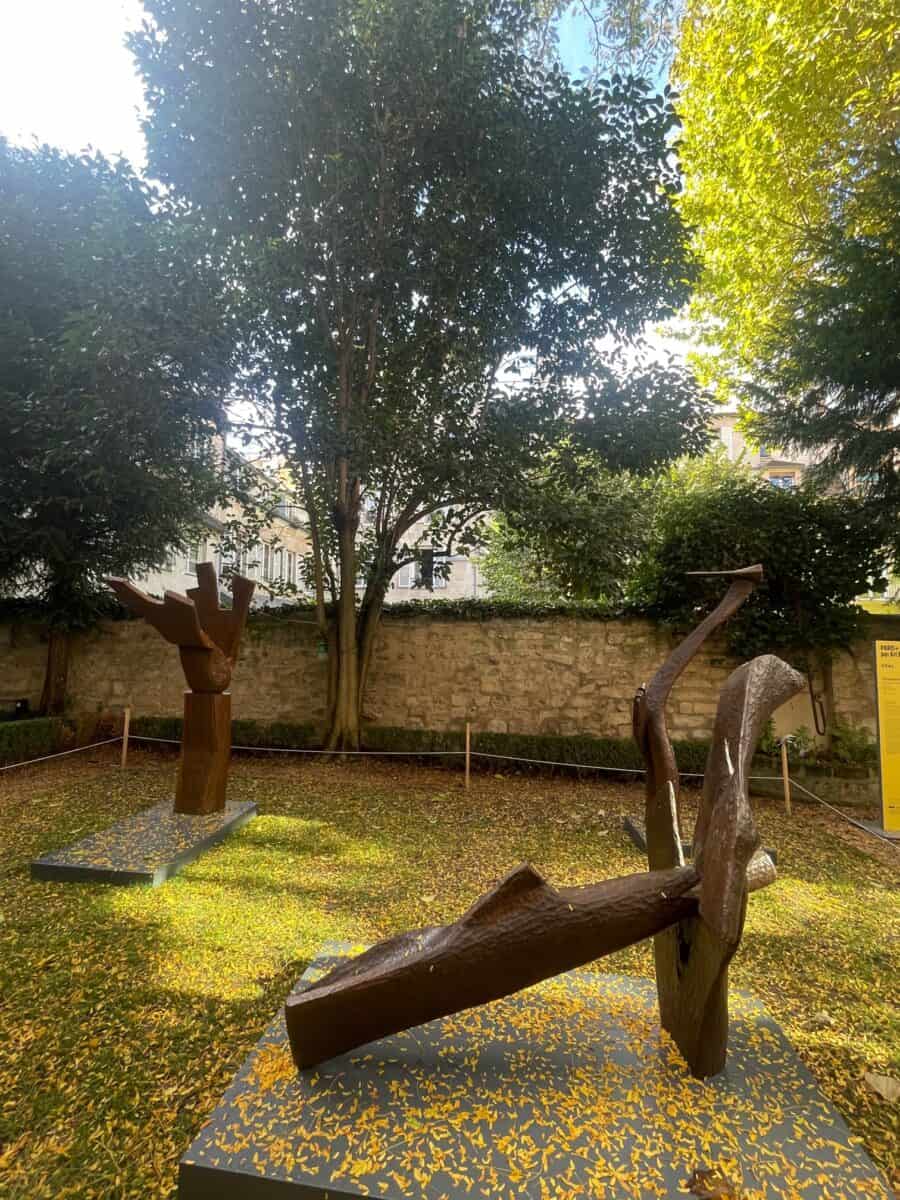 The galleries selected for Paris+ par Art Basel include established galleries from France and around the world, exhibiting a wide range of modern and contemporary painting, sculpture, photography and digital artworks, The most interesting section for me is the 'Galeries Émergentes' which features 16 solo presentations including; Antenna Space from Shanghai; Instituto de Visión from Bogotá and New York; LC Queisser from Tibilisi; Marfa' from Beirut; Parliament from Paris; Galeria Dawid Radziszewski from Warsaw; sans titre (2016) from Paris and Veda from Florence. 
Paris+ Art Basel director Clément Delépine explains: 
The composition of the gallery list reflects our commitment to create a show that is both specific to its host city and has a strong global resonance. The galleries selected for our debut in Paris embody Art Basel's long-standing tradition of juxtaposing high-quality historical work with avant-garde material,' says Marc Spiegler, Global Director, Art Basel. 'Equally important to us, the galleries that make today's Paris so dynamic are present in large numbers, across many market sectors, giving this show a singularly Parisian personality.
These were some of my favourites at Paris+ Art Basel;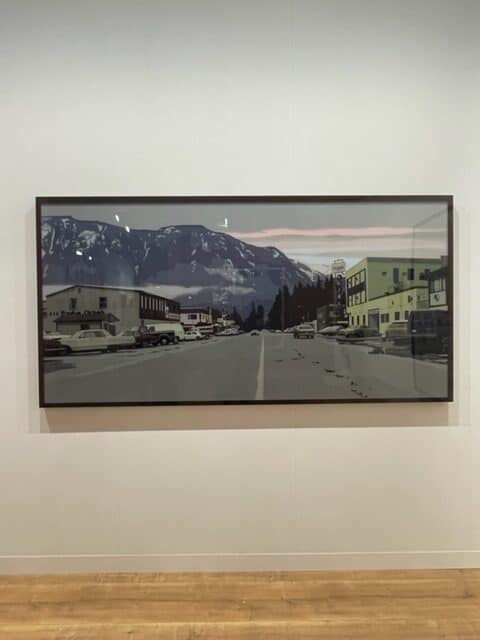 1 Valois Gallery are featuring Niki de Saint Phalle (who also has an off site show as part of Paris+), a mysterious hyper-real painting by Alain Bublex "An American landscape" (2022), a large-scale pastel by Pierre Seinturier "No one left to Scream and Shout" (2022), and a striking sculpture "Xilempasto 24" by Henrique Oliveira.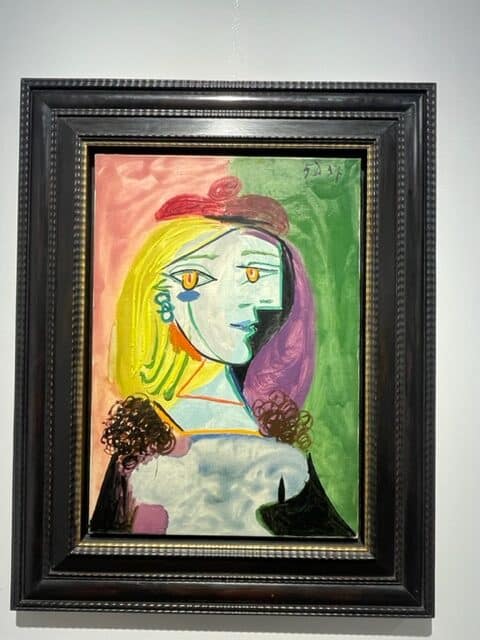 2 Highlights of the Acquavella exhibit include modern and contemporary masters Giorgio de Chirico, Alberto Giacometti, Sean Scully, Francis Bacon, Henri Matisse, Pablo Picasso, with a tongue-in-cheek sculpture by Tom Sachs titled "Prada Double Cheeseburger".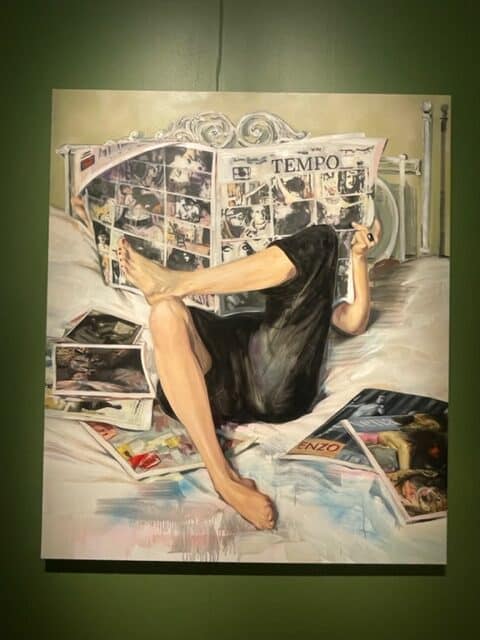 3 At Pace gallery Polish artist Paulina Olowska is highlighted and her "Tempo – in relation to John Gannan" (2022) is exhibited alongside Yoshitomo Nara drawings and one of Lucio Fontana's iconic "Concetto Spaziale" slashed canvases.  Also don't miss Picasso's "Buste da Femme" (1967).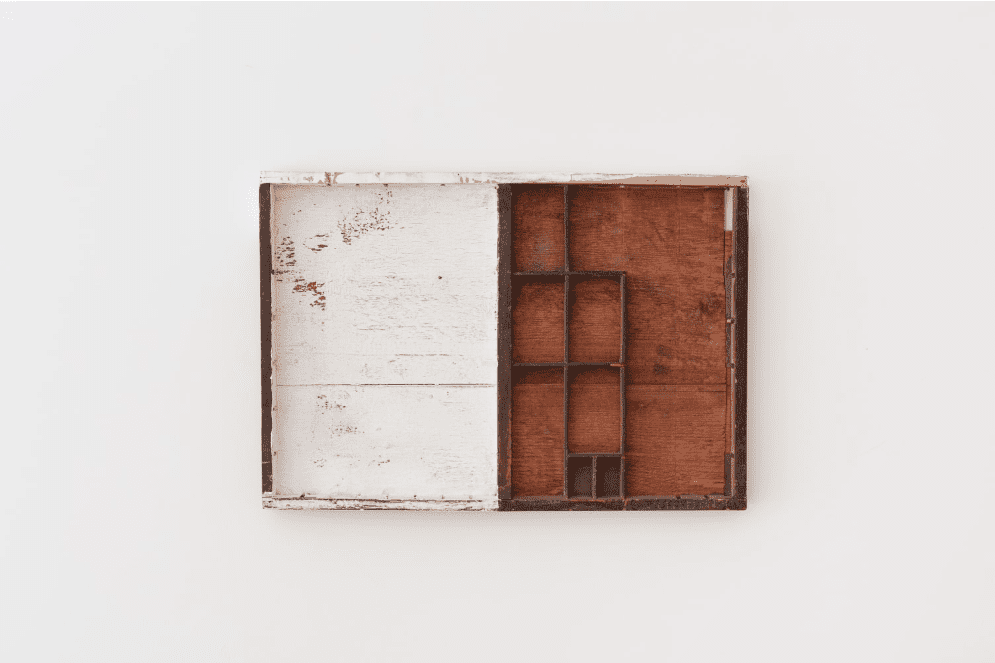 4. Galeria Luisa Strina from Rio de Janeiro are presenting an exhibition themed on the prominent role played by female artists on their roster over the past few years. Anna Maria Maiolino features with a 7-piece sculptural wall relief in moulded plaster from the 1990s, also on display are works by Fernanda Gomes, a new sculptural piece in brass mesh by Leonor Antunes, and paintings by emerging Brazilian artist Panmela Castro.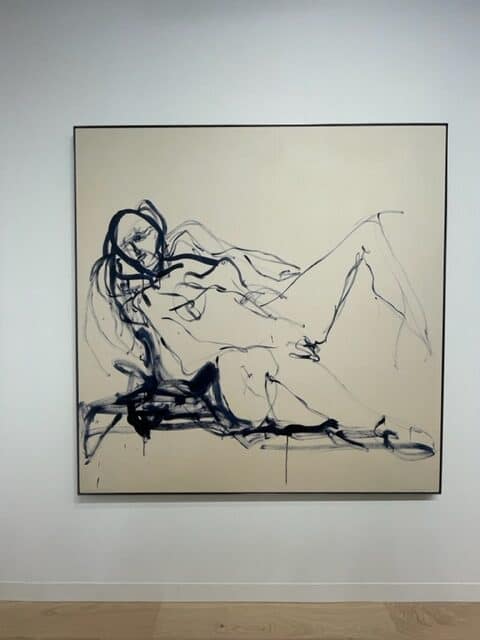 5. Last week Tracey Emin's 'Like a Cloud of Blood' painting sold at Christie's for a cool £2.3 million, and White Cube are exhibiting new figurative paintings by the artist at Paris+, juxtaposed with Georg Baselitz.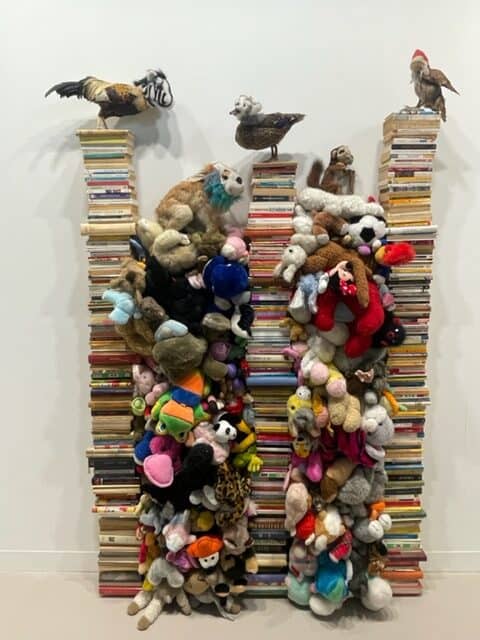 6. South African artist William Kentridge recently opened a critically acclaimed exhibition at the Royal Academy of Arts in London, and Marian Goodman are exhibiting his "Oak Leaf" (2021) sculpture at Paris+ as well as Annette Messenger's eye-catching taxidermy toys ("Fables & Recits" (1991) and Thomas Struth's 2007 print "Kolner Dom, Koln".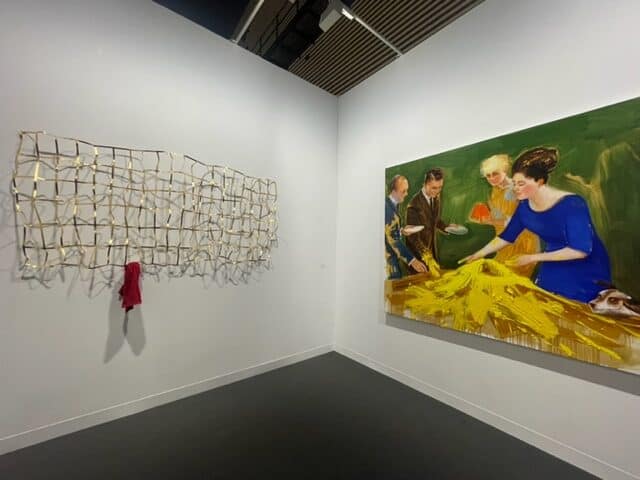 7 Neapolitan gallery Alfonso Artiaco have a stunning selection of sculpture and painting including a trio of porcelain vases titled "Trionfo" by Diego Cibelli (2022),Tursic & Mille's "The Party" (2022) and Michel Francois "Golden Fence" (2015).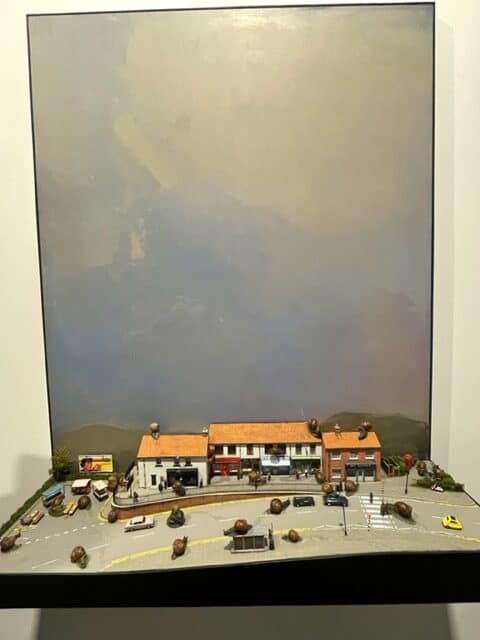 8. London gallery Seventeen are presenting a curious display by Patrick Goddard, featuring model railways and snails, and a funny video featuring a talking dog.  It has to be seen to be believed. 
Paris + Art Basel is at the Grand Palais Éphémère until Sunday 23rd October: parisplus.artbasel.com
Categories
Tags