This is the seventh year that Endeavor has made available £150,000 for the Fund, set aside exclusively for the acquisition of works at Frieze for Tate's collection. To date more than 150 works by over 90 artists have been acquired, contributing to displays and exhibitions across Tate's four galleries. These include recently acquired works by Larry Achiampong and Claudette Johnson now on display at Tate Britain and a video by Buhlebezwe Siwani currently showing in the Tanks at Tate Modern.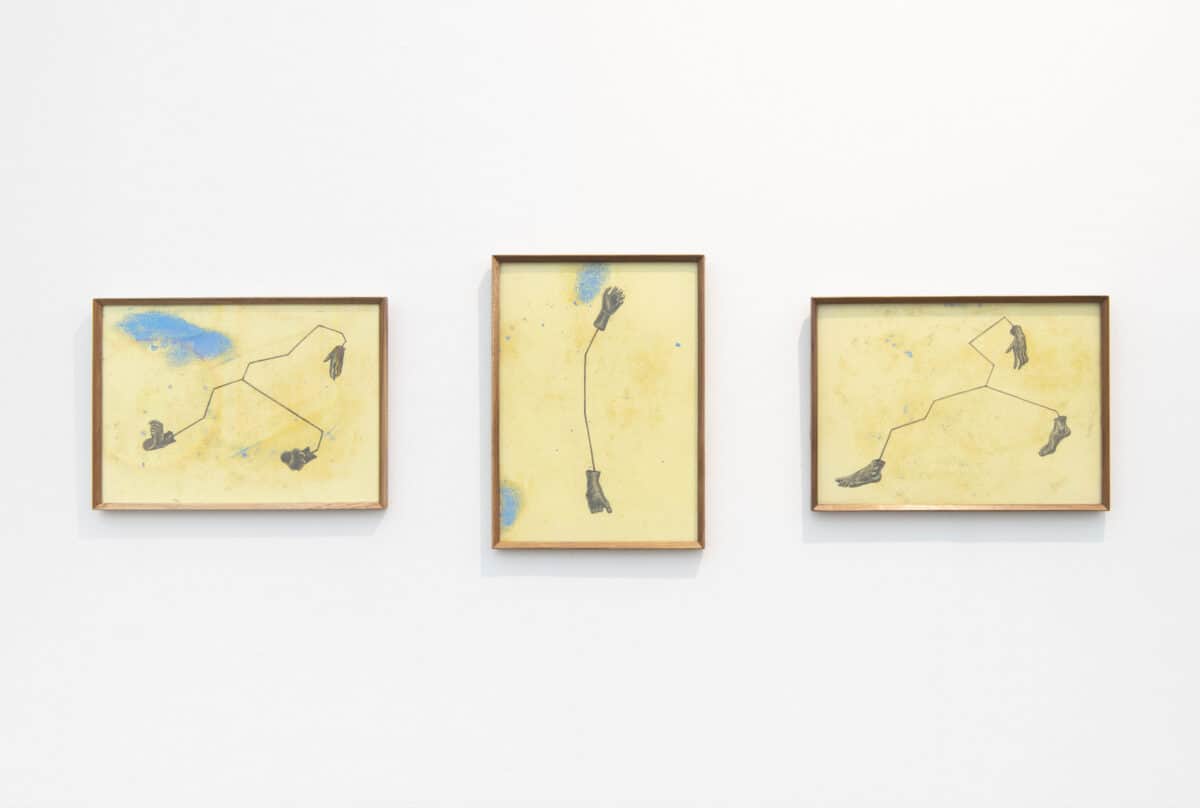 This year's Frieze Tate Fund selection panel includes artist Carolyn Lazard and curator Habda Rashid, alongside Tate's Polly Staple (Director of Collection, British Art), Gregor Muir (Director of Collection, International Art), Dominique Heyse-Moore (Senior Curator, Contemporary British Art), Valentine Umansky (Curator, International Art), Nathan Ladd (Assistant Curator, Contemporary British Art) and Tamsin Hong (Assistant Curator, International Art).
Maria Balshaw, Director, Tate said:
"Each year the Frieze Tate Fund helps us bring great works of contemporary art into the national collection – as demonstrated by this year's fantastic selection. Thanks to the ongoing support of Endeavor and Frieze, we can ensure these works are available to the public for generations to come."
The following works have been acquired for Tate's collection thanks to the Frieze Tate Fund 2022 supported by Endeavor:
Romany Eveleigh (1934 – 2020), Untitled 1976, Printers ink, oil and pencil on paper,66 x 54 cm,Acquired from Richard Saltoun Gallery
Leonor Fini (1907 – 1996), Untitled (Praying Mantis) c. 1970, Watercolour on paper, 64 x 48.5 cm, Acquired from Loeve&Co
Lewis Hammond (b. 1987, The Link / Ivy May Forever 2022, Oil on canvas, 44 x 36 cm, Acquired from Arcadia Missa
Rita Keegan (b. 1949), Homage to Frida Kahlo 1987, Oil on canvas, 66 x 66 cm, Acquired from Thomas Dane Gallery
Sandra Vásquez de la Horra (b. 1967), Despierta te espero 2022, Beeswax, graphite and watercolour on paper, 77 x 217 cm, Acquired from Sprovieri
Amol K. Patil (b. 1987), Black Masks On Roller Skates – I + II + III 2022, Mixed media, pen and paper, 27 x 37 cm All acquired from Project 88
Frida Orupabo (b. 1986), Little Devil 2022, Collage with paper pins, 164 x 101 cm (framed) Acquired from Stevenson
About
Endeavor is a global entertainment, sports and content company comprised of industry-leading brands including WME, IMG and UFC. Named one of Fast Company's Most Innovative Companies, Endeavor specializes in talent representation; brand marketing and licensing; content development, distribution and sales; event management; and a number of direct-to-consumer offerings.

Frieze is the world's leading platform for modern and contemporary art for scholars, connoisseurs, collectors, and the general public alike. Frieze comprises three magazines – frieze, Frieze Masters Magazine and Frieze Week – and five international art fairs – Frieze London, Frieze Masters, Frieze New York, Frieze Los Angeles and Frieze Seoul. In addition, in October 2021, Frieze launched No.9 Cork Street, a hub for visiting international galleries in the heart of Mayfair, London. Frieze is part of the IMG network.
Categories
Tags