Frieze Masters, the younger yet more genteel sibling of the bigger, brasher Frieze Art Fair, is hosting a finely curated selection of art spanning a period of six millennia. There aren't many opportunities outside of visiting a museum like the British Museum or The Met, where you can find Old Master paintings, Ancient Egyptian artefacts, dinosaur skeletons and Medieval manuscripts juxtaposed with modern and contemporary art, but all these and more can be discovered at Frieze Masters in Regent's Park. Over 130 of the world's leading galleries from the UK, Europe, Asia, Africa and the USA are featured, exhibiting a huge range of art historical and cultural treasures. 
Several of my top picks at Masters can be found in the Spotlight section, which celebrates its 10thanniversary this year with a focus on 26 women artists of the 20th century – some familiar names and others that are long overdue their time in the limelight – and curated by Camille Morineau (co-founder and Research Director of AWARE – Archives of Women Artists, Research, and Exhibitions.)
1 Einspach Fine Art & Photography (Budapest) have an intriguing installation by Hungarian artist Orshi Drozdik "Adventure & Appropriation" 1975-2001. Drozdi has spent her career investigating feminist theory, female identity and the injustice of women being written out of the history books of artists and scientists, often using her own body as a model. Her work looks at the scientific representation of nature and the human body, including her photographs of displays of 18th and 19th century science, technical and medical museums. Drozdik told me she set out "To see how the scientific discourse represents truth and reality without women. And that examination was very important for me.  For 12 years I was photographing different medical museums. I started to create in 1983-86 the persona of a 17th Century scientist woman called Edith Simpson based on an English philosopher, who was very well respected during her life time, but science history left her out."  (S15)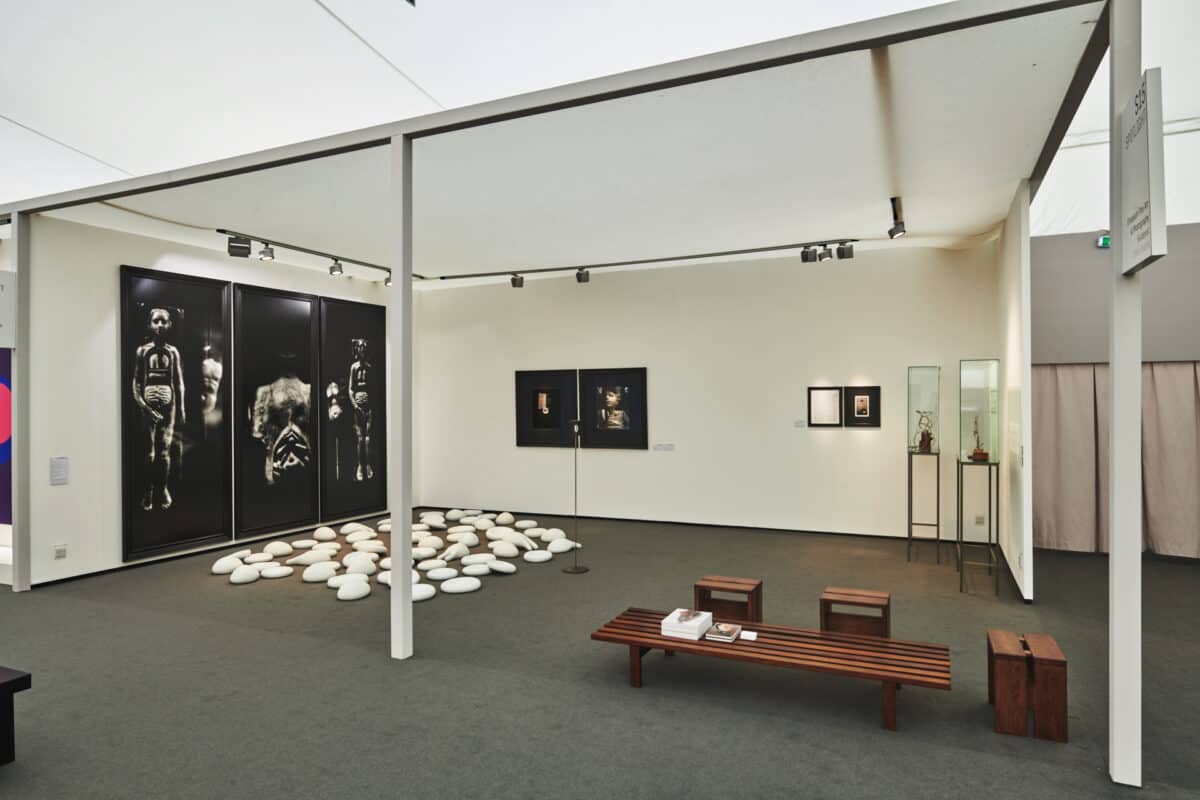 2 Galerie A&R Fleurie (Paris) are exhibiting for the first time at Frieze Masters, and showing a stunning group of abstract canvases by Geneviève Claisse. Claisse (1935-2018) was a pioneer of geometric abstraction, and the gallery has selected 15 of her paintings from the 1960s and 1970s which demonstrate her experiments with flat tints and colour with abstract compositions.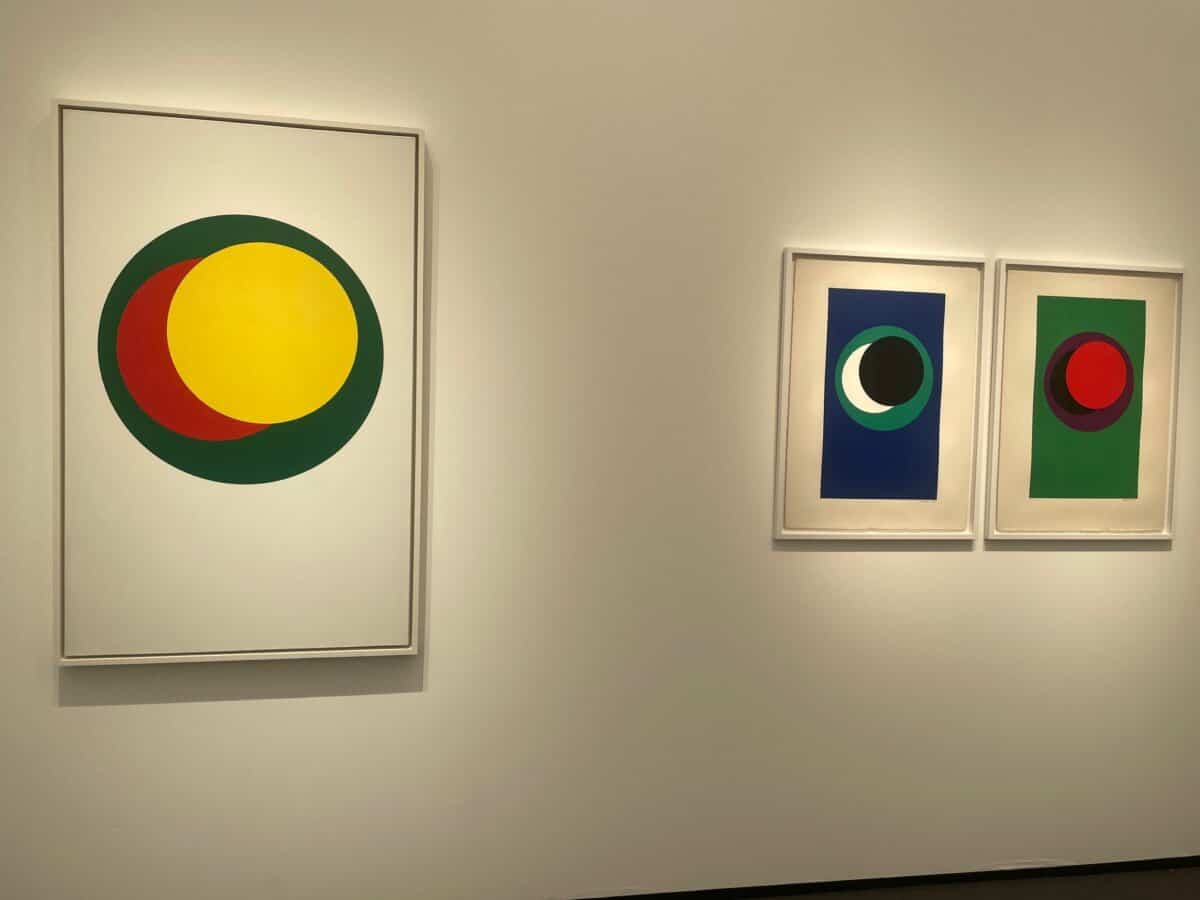 3 England & Co (London) are presenting video art, photography and drawings by Anne Bean, a London-based artist, born in Northern Rhodesia (now Zambia) in 1950. Bean is an active and influential figure in live and performance art, and her practice explores identity, the body, language and memory through solo and collaborative performances (S8).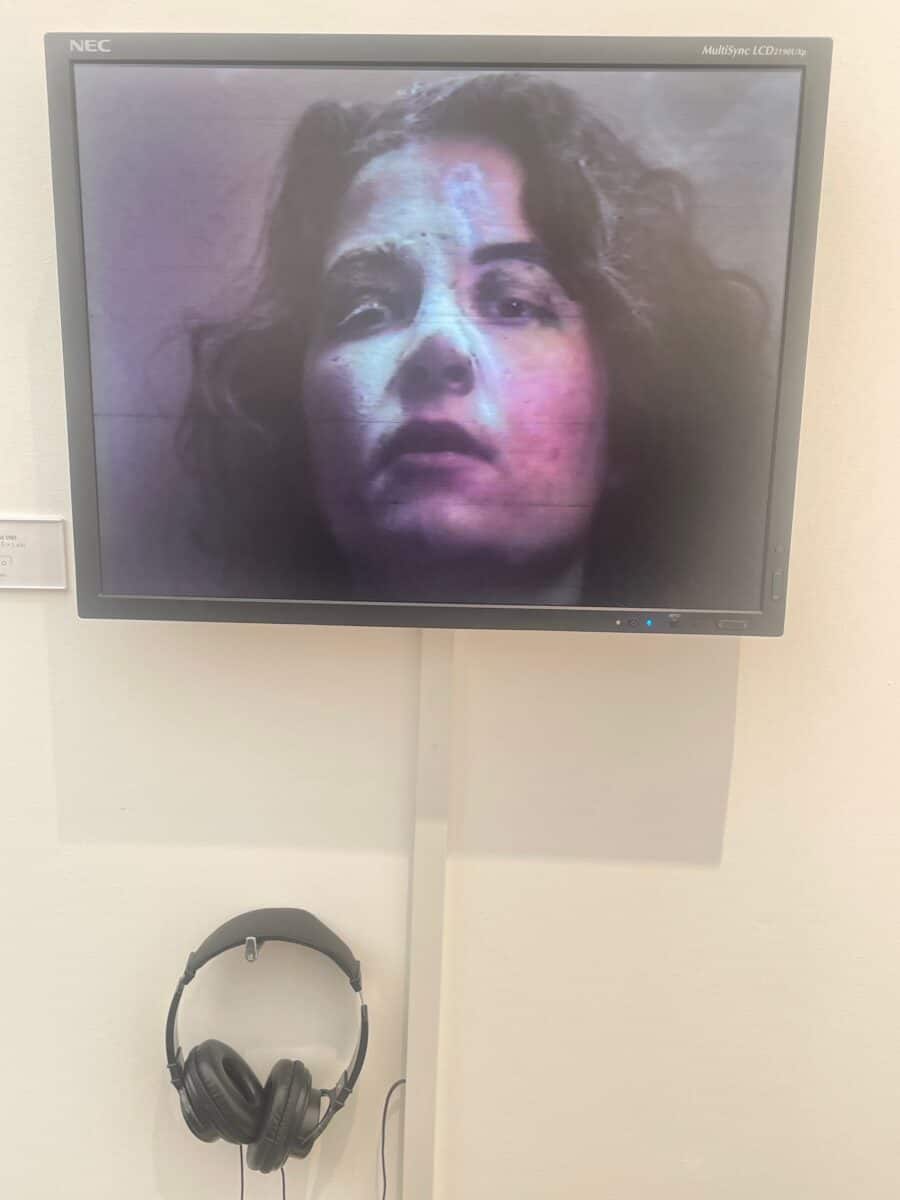 4 & 5  Surrealism was a major theme of the Venice Biennale this year, with a focus on Leonora Carrington who also featured in Tate Modern's recent 'Surrealism: Beyond Borders' exhibition. Frieze Masters are presenting a group of women surrealists who exhibited in Venice in 'Phenomena'; Leonora Carrington, Remedios Varo, Alice Rahon and Dorothea Tanning and Leonor Fini can all be found at San Francisco's Gallery Wendi Norris (D12). The haunting drawings and sculpture of Leonor Fini can also be discovered in a solo presentation in the Spotlight section at Parisian gallery Loeve&Co. Fini was born in Argentina, raised in Italy and spent lived most of her life in France. (S21)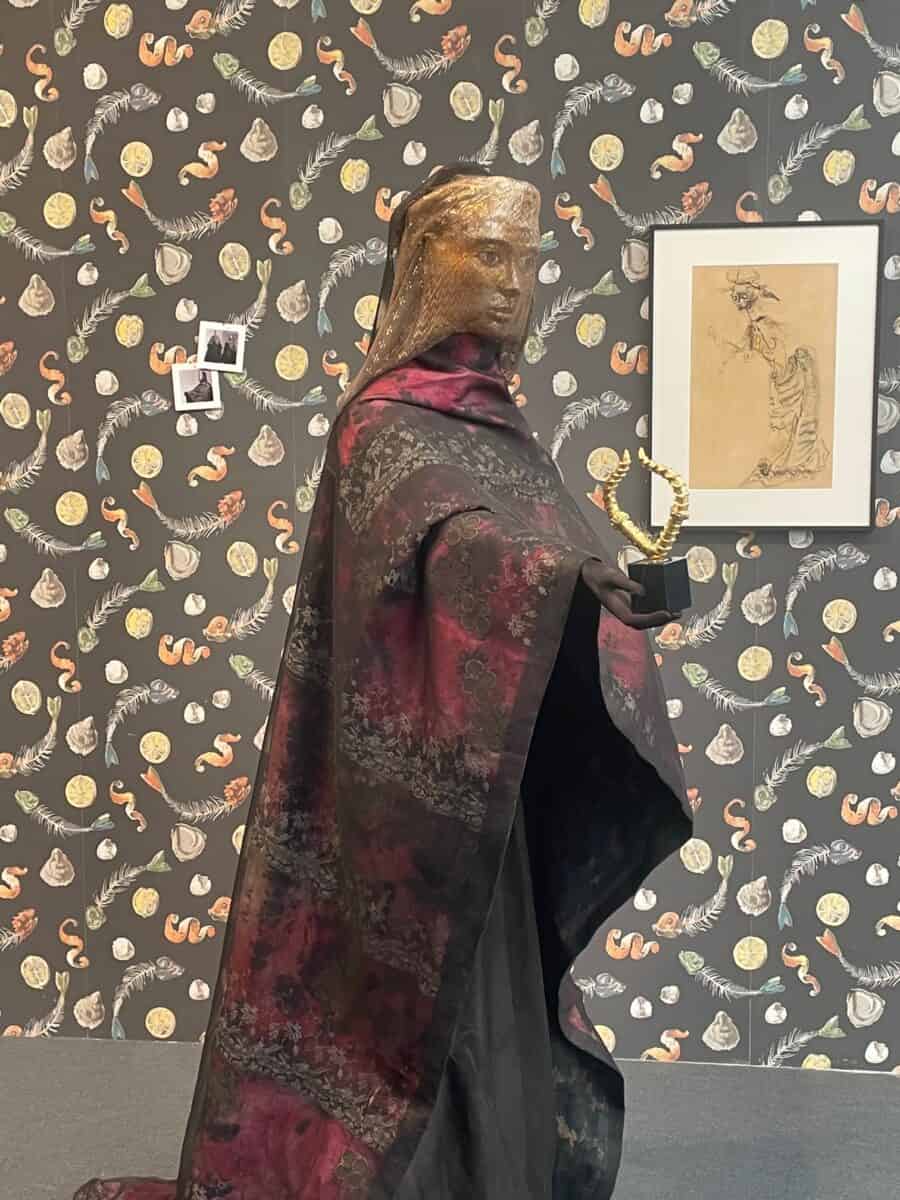 6 Dr Jorn Gunther Rare Books (Basel). The jewel in the Crown of an exquisite display by the master of antiquarian booksellers, Dr Jorn Gunther, is a pair of illustrated manuscripts – 'Histoire Ancienne' and 'Faits des Romains'  – which were reportedly made for the French King Charles V and are now valued at 5.5 million Swiss francs. Painted with gold, lapus lazuli and other precious minerals on parchment made from animal skin, the exquisitely illustrated pages were written out by the special scribe of King Charles V. The duo of tomes is illustrate pre-Christian history starting with the Story of Creation, and ending with death of Julius Caesar.  Made between 1370-1380, they are the highest expression of International Gothic, and the illustrations include a depiction of God making the world and pulling the sun and moon from the sea, blowing life into Adam and making Eve from Adam's rib, culminating with the birth of Julius Caesar which leant its name to the Caesarean section, and his crowning of Emperor. (E3)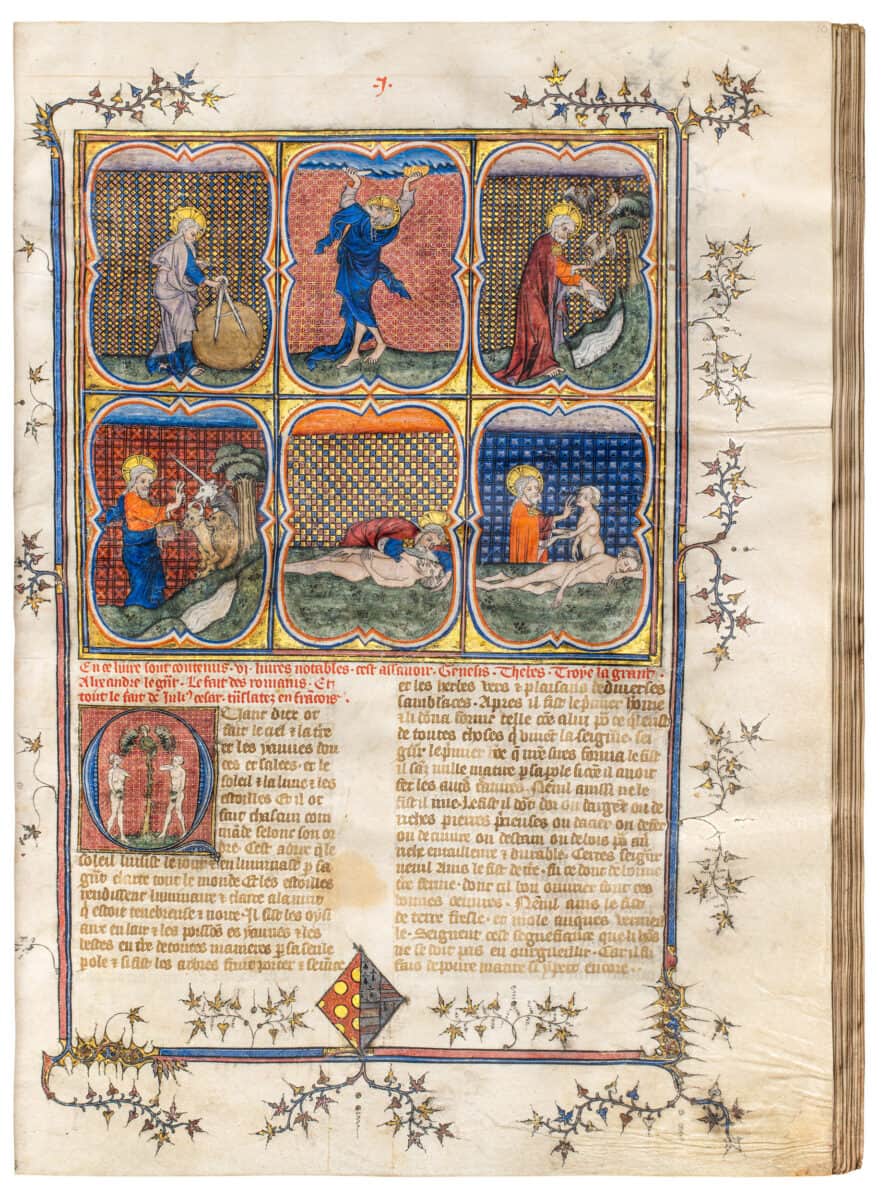 7 David Aaron gallery are presenting the skeleton of a Camptosaurus from the Late Jurassic Period (that's 154 million years ago!), which was discovered in Albany country in Wyoming dinosaur, as well as an Egyptian sculpture of The 'Dattari' Baboon (1200-1100 BC), and the Wooden Sarcophagus of Khamhor from the 26th Dynasty of Egypt. I would feel sceptical about taking the Sarcophagus home for fear of a curse being put on me. (F6)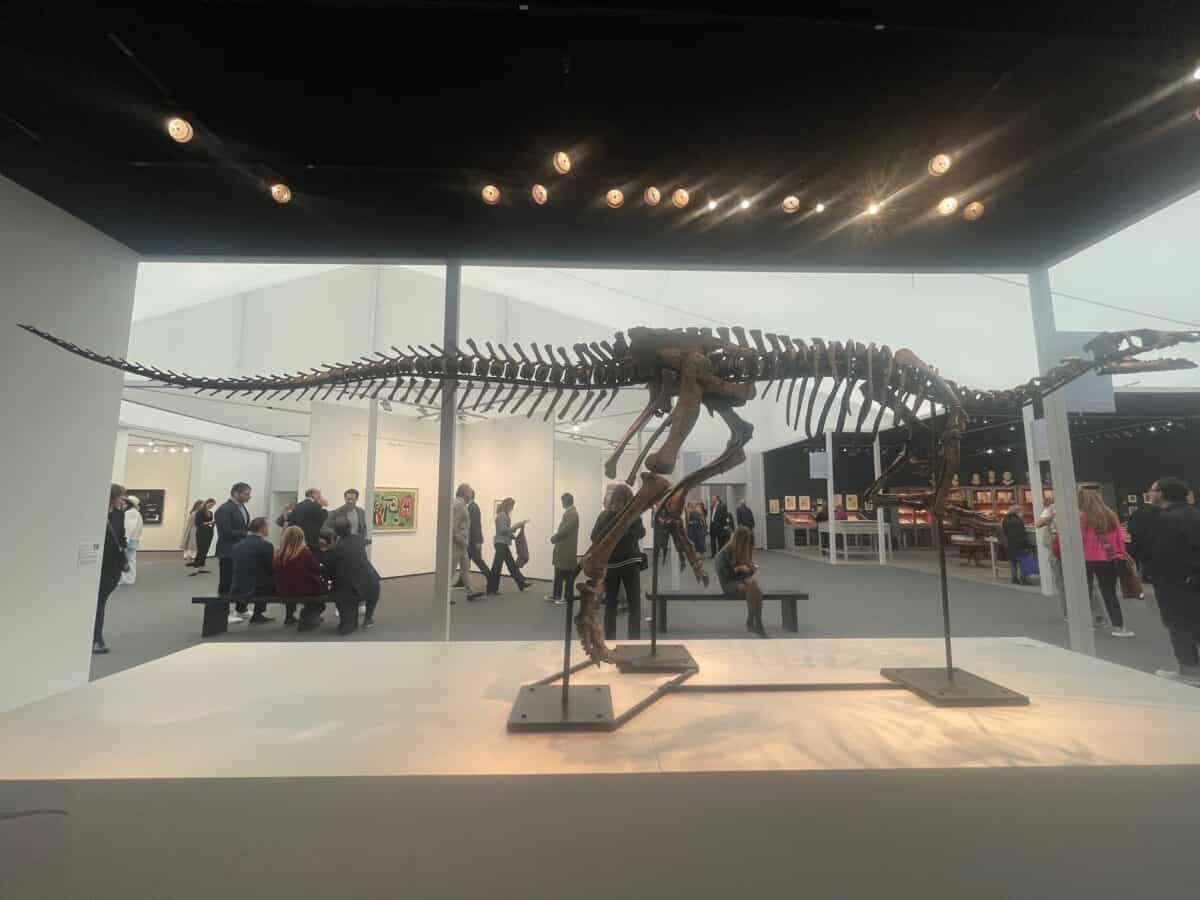 8 Luxembourg + Co are presenting a retrospective of Sue Fuller (1914-2006). Fuller was an abstract artist working in Post-War USA, whose work was guided by an exploration balance, motion, suspension and tension. Her delicate geometric string artworks and sculpture. The gallery's Frieze Masters presentation is the first major survey show of her work since her death in 2006, and is titled 'Sue Fuller: Into the Composition', and is dedicated to one of the most innovative artists in the field of geometric abstraction.  Fuller's work is also on display at Luxembourg + Co on Savile Row. (D3)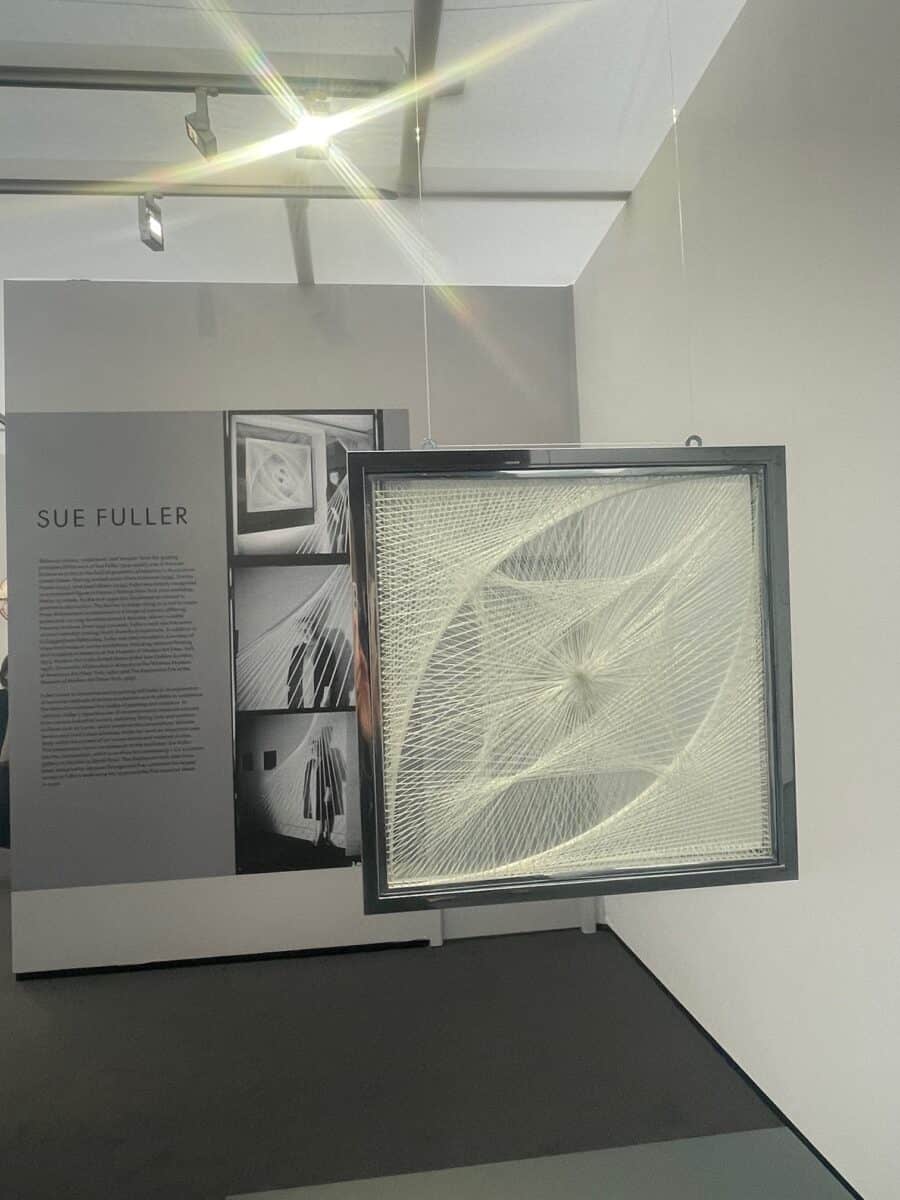 9 Frieze Masters Commission – Tyler Mitchell. The inaugural Frieze Masters commission features new photographs, works on fabric and mirrors, and a new installation titled "Altar I". Mitchell's work explores the prejudiced representations of Black people in art history such as the maid in Manet's "Olympia". He presents fresh, contemporary portraits of his friends shot on location in pastoral landscapes in upstate New York and in London and NYC studios.  He currently has a Solo show at Gagosian Davies Street, and the series shown at Masters is a continuation of that body of work. 
Mitchell told Frieze:
"I like the idea that Frieze Masters is now trying to further articulate its vision by placing a contemporary artist in dialogue with masterworks from the 1600s–1900s. For me, it's an exciting space because I've been making this new body of work – which will be shown at Frieze Masters – that furthers my interest in contemporary Black presence in photography, of course, but also thinks through these ideas of repose, relaxation and the idyllic as it relates to the landscape and non-western civilisations. So, you have in there all these references to Rococo and Baroque, such as Nicolas Poussin's Arcadian landscape With Orpheus and Eurydice (1650–53); but also the Impressionists and Post-Impressionists, such as Paul Cézanne's The Bathers (1898–1905) and Paul Gauguin's Tahitian paintings from the 1890s. I like fusing those motifs together with the social imagery of how Black folks live today."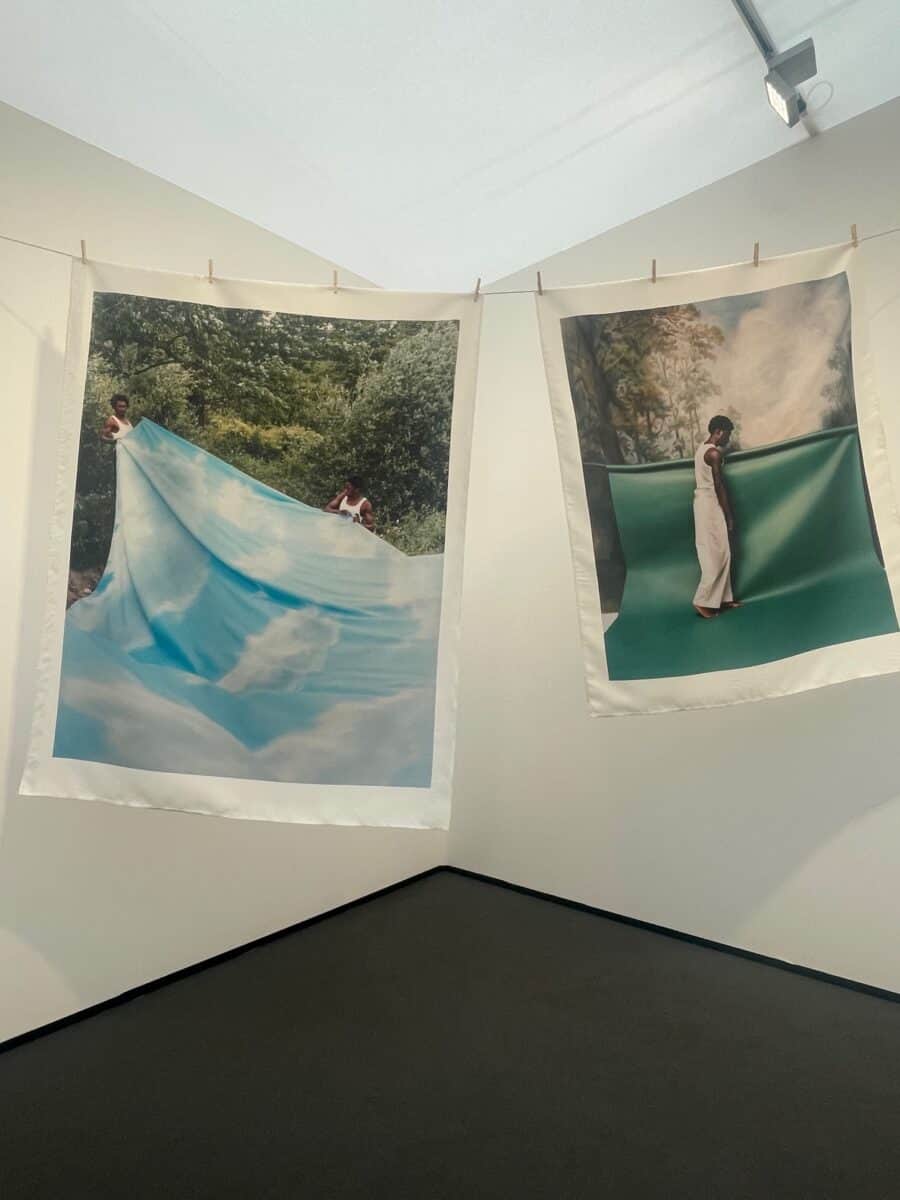 10 Offer Waterman: a treasure trove of modern British and contemporary artists and sculptures can be seen at this Modern British gallery's Frieze Masters display. Here you can find early Bridget Riley paintings, a Grayson Perry vase featuring portraits of The Queen and Princess Margaret ('Focal Point', 1991), beautiful Henry Moore drawings, delicate sculptures by Barbara Hepworth, Lucy Rie and Hans Coper, and a captivating yet dark painting – 'Study for the Rehearsal' (1989) by the late and greatly missed Paula Rego. (B8)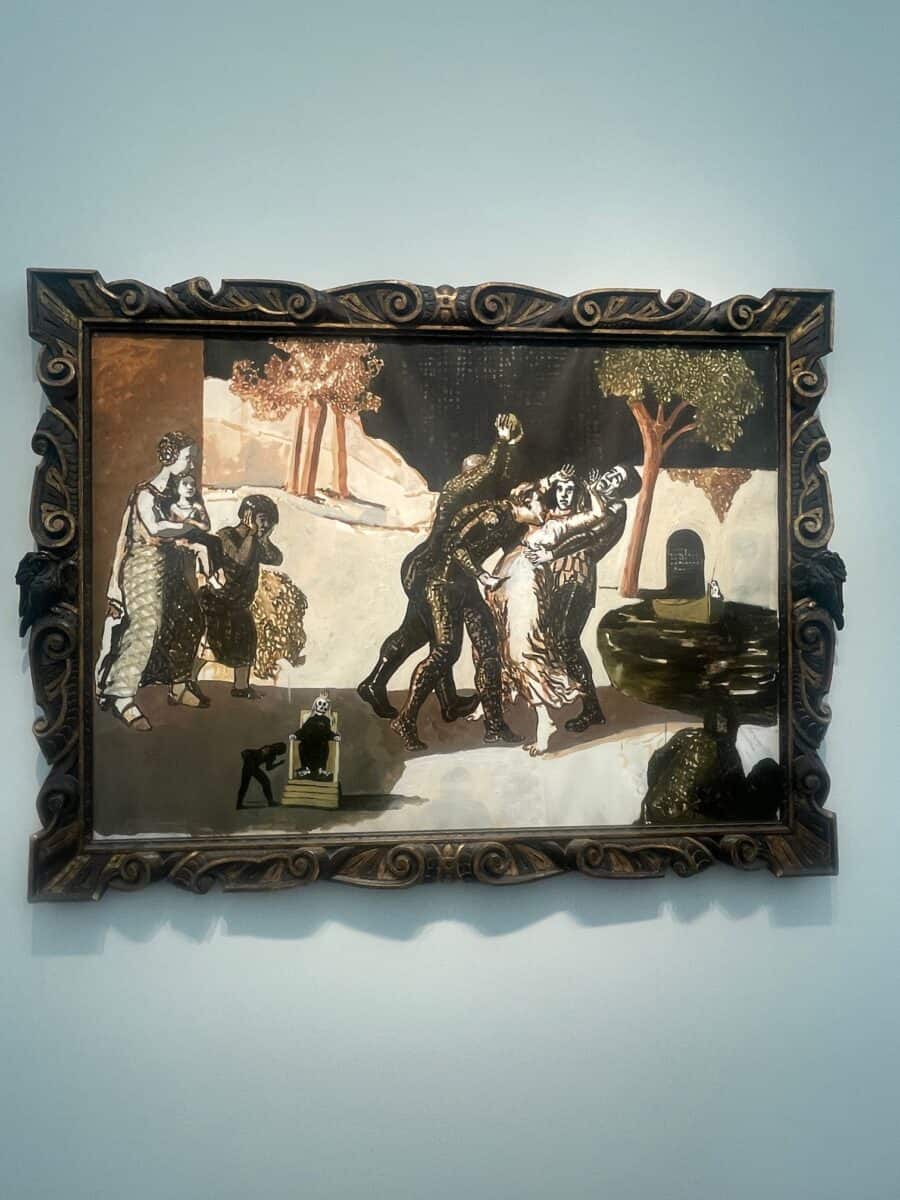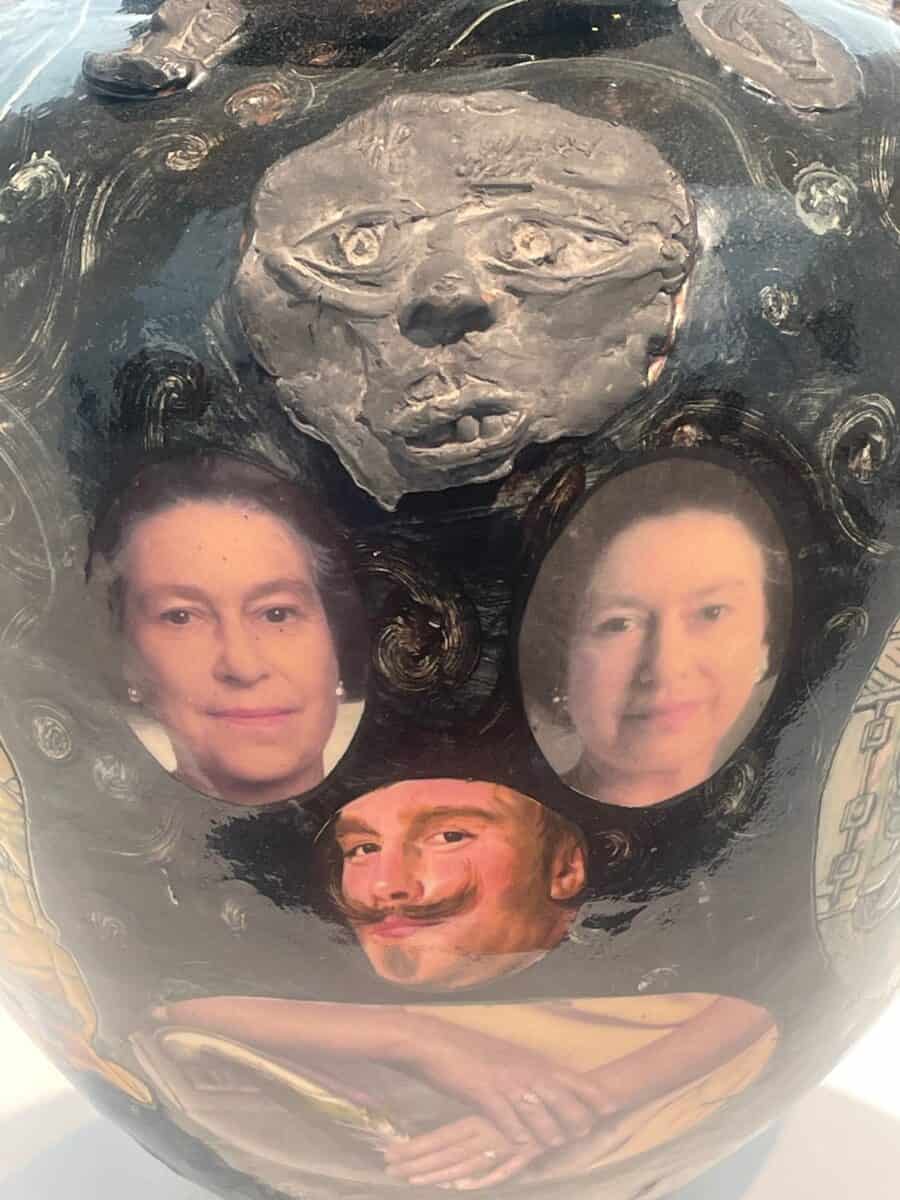 11 Galerie Mitterrand – An uplifting, joyful solo exhibition of French-American artist Niki de Saint Phalle from this Parisian gallery who first opened in 1988 with an exhibition of the artist's sculptures. The Frieze Masters exhibition features a curated selection of historical works from the 1960s through to the late 1990s.   Saint Phalle was a member of the Nouveaux Réalistes group, although for me her work is Pop Art come to life, and several of her curvaceous, feminine sculptures that she affectionately named  Nanas (meaning 'girls' in French) breathe life into this display, and are juxtaposed with drawings posing existential questions such as "Remember?", "My love what shall I do if you die?"  (A7)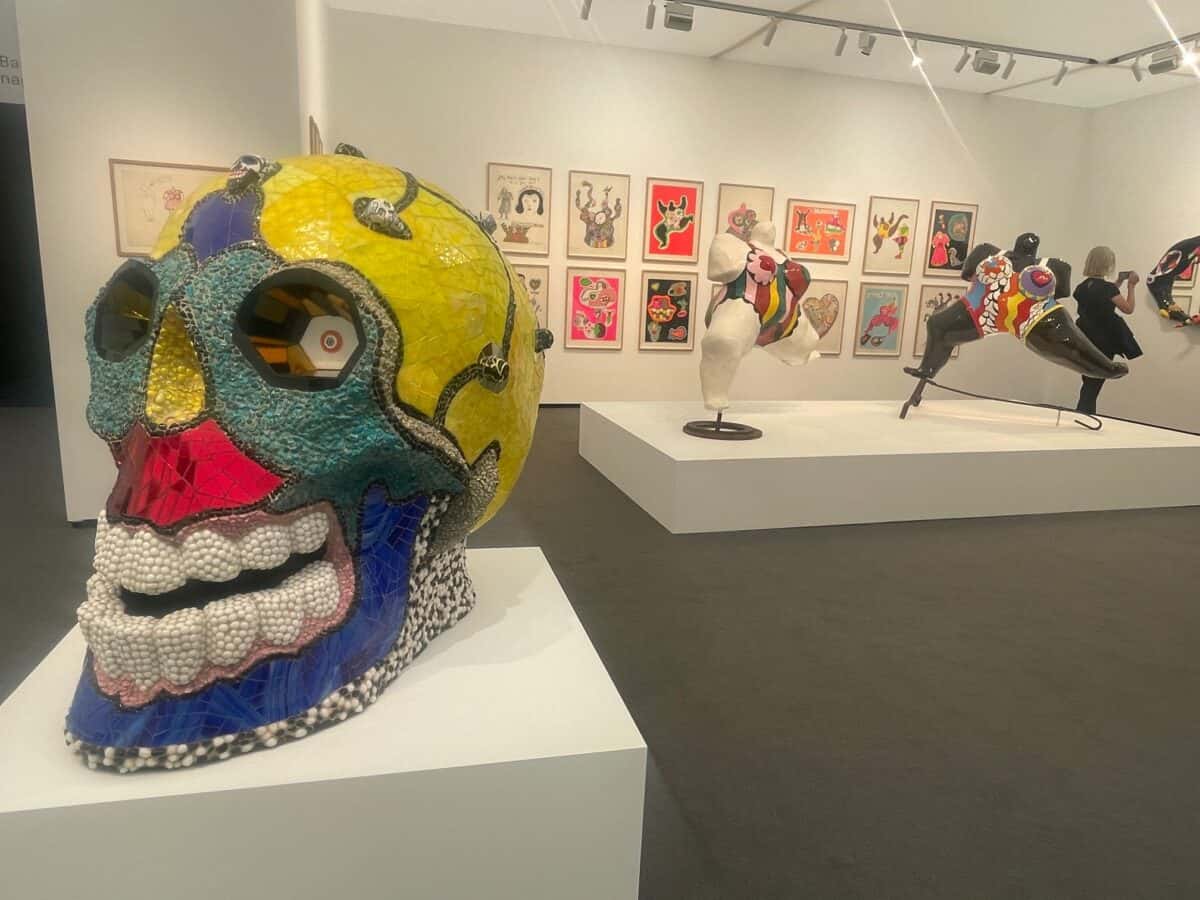 Frieze Masters is in Regent's Park until Sunday 16th October:  frieze.com/frieze-masters
Categories
Tags