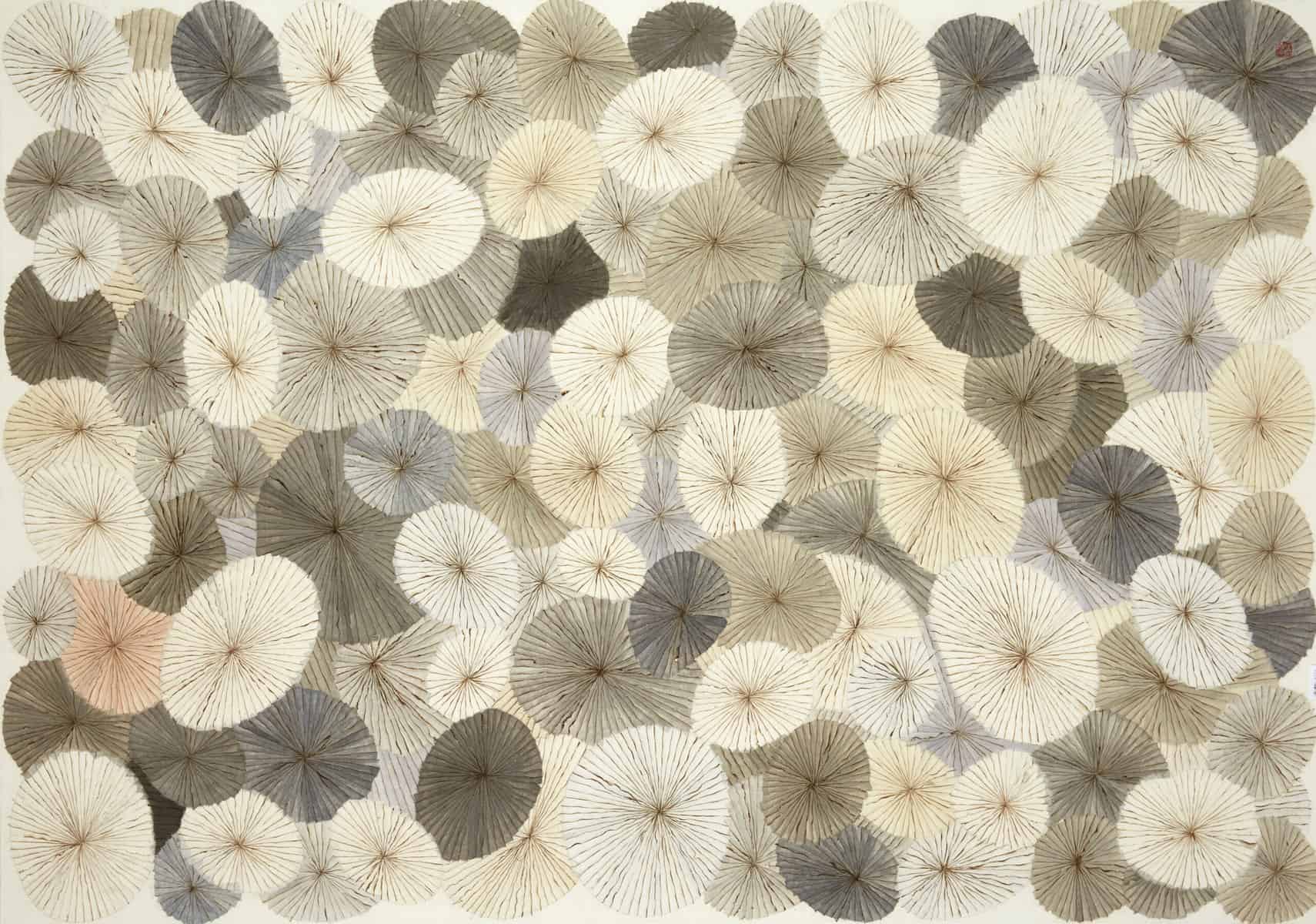 Patrick Heide Contemporary Art, 11 Church Street, London NW8 8EE – nearest stations: Marylebone, Edgware Road. www.patrickheide.com / @patrickheideca
More people should visit Patrick Heide's space:  not only has the very approachable German gallerist been running a distinctive high quality programme since 2007 in an attractive three floor townhouse, but he's just a five minute stroll from the popular Lisson Gallery – so a joint trip makes sense. You can pick up an impressive book for free, summarising the gallery's first ten years. The typical artist will demonstrate formal awareness and technical exactitude to generate a quiet intensity, often rooted in drawing. Perhaps the Hungarian Károly Keserü is Patrick's signature artist, and Paul Klee his dream: the former has a permanent work on the gallery door, and a quote from the latter appears on the frontage: 'art does not represent what we see, it makes us see'. Sometimes that aesthetic carries a political charge, as in Sophie Bouvier Ausländer's paintings on maps, Susan Stockwell's installations and Varvara Shavrova's socio-economically driven practise. Indeed, last  year  Patrick was the first to devote a solo show to Iraqi painter Mohammed Sami's powerfully restrained explorations of traumatic memory (he's now represented by the prestigious galleries Modern Art and Luhring Augustine) – and Andy Harper also takes the programme in a painterly direction. Just up (28 Sept – 5 Nov) is a group show featuring Minjung Kim, David Connearn and Susan Schwalb, a combination I would recommend. My illustration is from the Korean's renowned series conjuring umbrellas on the street from a collage of delicately inked and partially burned layers.
London's gallery scene is varied, from small artist-run spaces to major institutions and everything in between. Each week, art writer and curator Paul Carey-Kent gives a personal view of a space worth visiting.
Categories
Tags