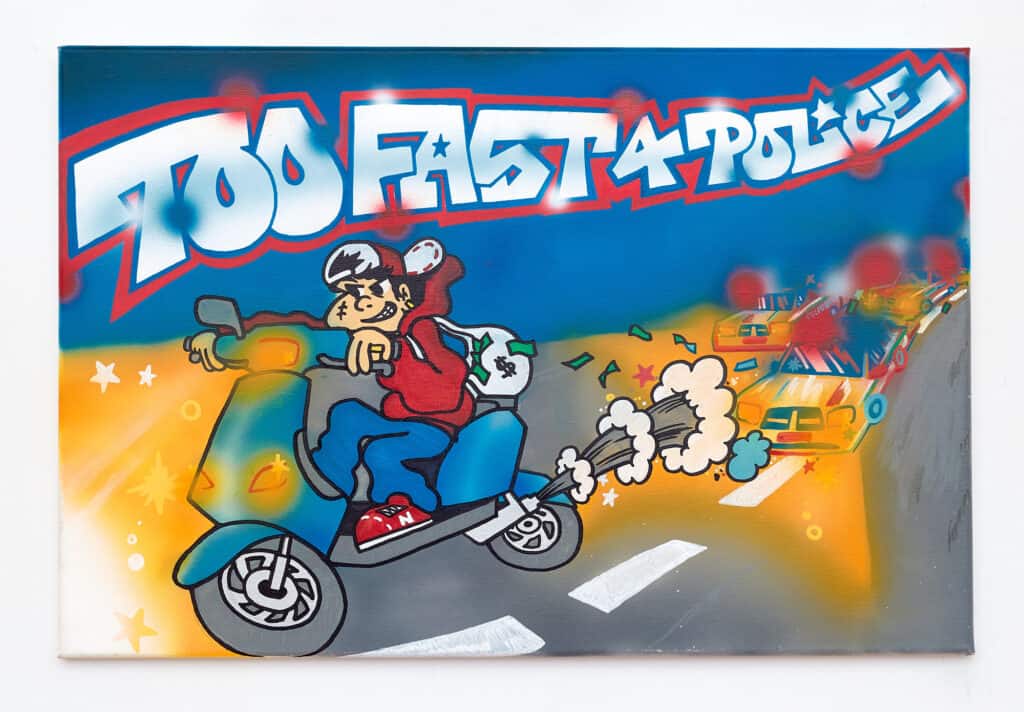 WHAAM! opens A Concrete Jungle this week, an exhibition of new works by Miami-based graffiti artist Dodo. The show will exhibit a group of airbrush and spray paintings on canvas dedicated to The Golden Age of New York City graffiti. 
This cultural and sociological phenomenon found teenagers armed with spray cans painting buildings and subway cars with bold graphics during the 1970's and 1980's in New York City. The city was divided, with many New Yorkers considering graffiti as vandalism while others called it art. 
From tags to pieces to subway cars, these artists defined an entire generation with their rebellious determination to make their mark on a city in which they had finally found a platform within. Similarly, Dodo's works are also a nod to his upbringing in Italy, a country laden with graffiti in its city centers but where the art form is known to be a crime of expression. His appreciation for New York's, for the most part, respect towards graffiti served as inspiration to push the binaries of Italian street art and its legality.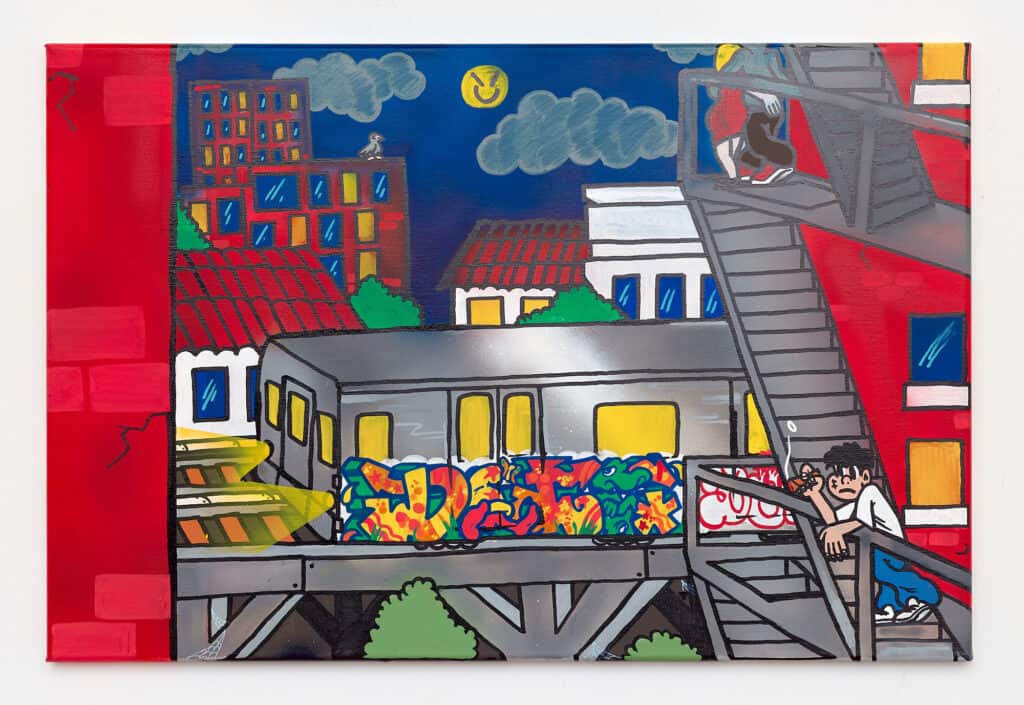 Dodo plays homage to the pioneers of New York City graffiti culture and their dynamic impact in his new body of works, an ode to popular images photographed by Henry Chalfant and Martha Cooper. He distinguishes the impact that The Golden Age of Graffiti has had on the art world and the next generation of graffiti artists today. His works, in tandem with Dodo's background and upbringing, begs the questions: What is the line between street art, vandalism and freedom of expression? Who judges what constitutes artistry?
Dodo, A Concrete Jungle, August 11th – September 4th, 2022 at WHAAM! whaamwhaam.com
About Dodo
Dodo (1998) began his professional artistic journey when he first appeared on the Miami art scene in 2017 known for his colors, designs, and bold characters. Since then he has participated in numerous exhibitions stateside and abroad. Unlike many of his contemporaries, Dodo is primarily self-taught and developed his own style – and definition of – art. Growing up in a small beach town in Italy he had great exposure to classical approaches to art that as a teen he challenged. He was introduced to graffiti early in his life. Dodo believes art is all about taking risks and doing what feels right, not what is taught. Dodo feels that there is no great art, only truthful art. Therefore Dodo's approach is much like himself; boundary pushing, honest, and with a sense of humor. | @dodo_downtown 
About Whaam!
Whaam! was established in 2017 as a cultural club to promote New York City sub-cultures through creative lenses spanning literature and visual art. Since its opening, Whaam! has hosted a series of monthly book talks. In 2019, Whaam! opened its physical space in downtown New York, with the aim to foster the next generation of artists through literature and visual programming. 
Categories
Tags