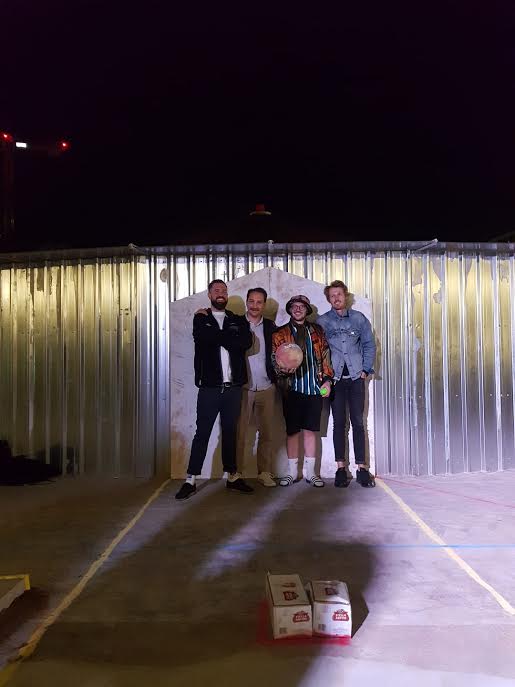 Art Proof is a new podcast conceived and hosted by arts journalist Eric Thorp, creative project coordinator Nicholas Stavri and painter Rowan Newton.
The podcast aims to create a platform for the hosts to talk with artists and industry people, from all levels and fields, that they find compelling, but who perhaps don't get as much shine as they deserve. The show will also endeavour to present these conversations in an inclusive way avoiding the pitfalls that make a lot of art journalism exclusionary.
Episode One is a conversation with artist John Costi, who is part of this year's Young London exhibition at V22. As well as making art, John is involved in social projects in the community that he grew up in, helping at risk young people.
Throughout the 45 minutes the hosts and their guest discuss art, graffiti and how they co exist in a slightly awkward way, and about how art can be used as a means of rehabilitation. They also talk about John's slightly unorthodox path into contemporary art, his time behind bars and how he feels he fits in to the current creative landscape.
Sadly for the first episode Rowan Newton couldn't make it so the team were joined by Lima-based journalist Lali Houghton, who has been working on a documentary in Burkina Faso about rehabilitation in the country's prisons.
For more info on the podcast and upcoming episodes you can follow the Instagram page HERE
Categories
Tags